Make the most of the Autumn sunshine,
If you spot a fairy ring it might be a sign!
Beautiful gardens make a magical day out,
Our fairy spotting guide will provide fun, no doubt!
Download our spotting guide below and if you can find each one then you'll know that a fairy is near! Not sure where to look? You can go in the garden, down the park or to any local woodland!
Download your guide here: Autumn Fairy Spotting Guide
If you'd love to add even more sparkle to your day, we've listed some really magical locations below which are perfect for spotting a fairy or two…
Trentham Gardens, Stoke on Trent, Staffordshire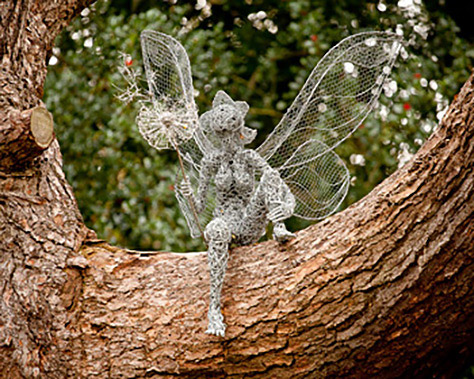 Keep your eyes peeled as you walk around the beautiful mile-long lake, through the woodland, maze and gardens where the Fairies at Trentham live. Each fairy is different, some are bold and will want to shake your hand, others are shy and are harder to spot high up in the trees. Can you find them all? Find out more.
Acorn Bank, Temple Sowerby, Cumbria
Best known for its collection of herbs and traditional fruit orchards, if you explore a little further you might find something straight out of a fairytale! Hidden doors, a hollow tree and a wild play area, so kids can have a real adventure. Look out for pixie houses in the roots of the trees! Find out more here.
Furzey Gardens, Lyndhurst, Hampshire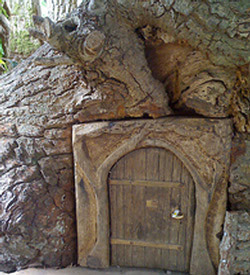 These magical gardens are hiding over 30 fairy doors for you to hunt out as you make your way around. You will also find a variety of tree houses, lookout towers and an adventure playground. Find out more.
The Forbidden Corner, Leyburn, North Yorkshire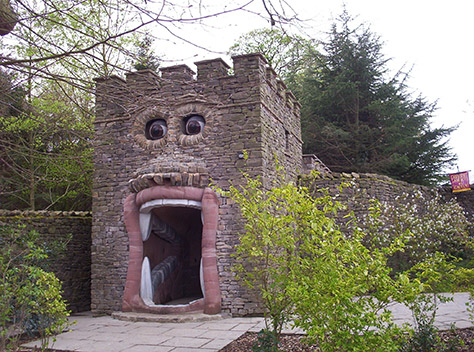 Winner of the White Rose Awards 2015, Forbidden Corner's four acres of labyrinths, grottos, walled gardens, statues and passages are great to explore. You're not provided with a map so you have to find your own way around, which is all part of the fun. Find out more.
The Alnwick Garden, Northumberland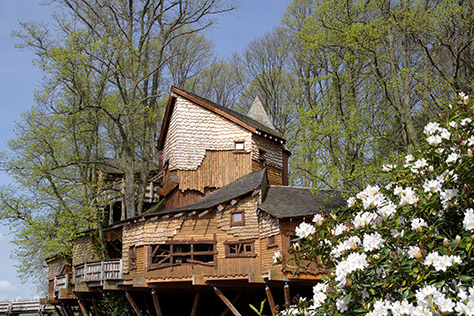 Throughout the year the gardens are full of life and colour, there's also a magical giant treehouse that the kids will love exploring which is one of the largest in the world! Cross the wobbly rope bridges (suitable for wheelchairs and pushchairs) to find a treetops restaurant. Find out more.
The Gnome Reserve & Wildflower Garden; Bradworthy, Devon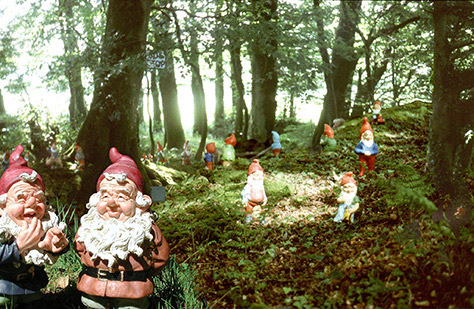 Walk around the beautiful woodlands that over 1,000 gnomes call home. Gnome hats are loaned free of charge together with fishing rods, so you don't embarrass the gnomes when you visit. Find out more.
Jupiter Artland; Wilkieston, Edinburgh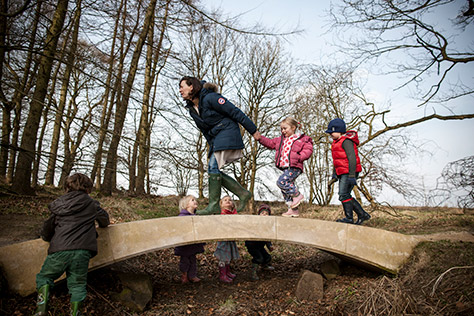 This is a piece of breathing art; the landscape is dotted with commissioned artwork and full of things to be discovered. The children will love exploring all of the installations and the views of the surrounding landscape are simply stunning. Find out more.
Trebah Garden; Falmouth, Cornwall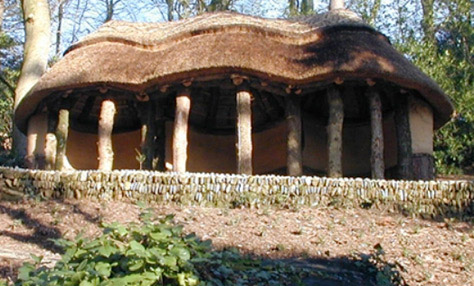 Trebah Garden is a beautiful day out for visitors of all ages. This sub-tropical paradise provides a magical Cornish village garden with exotic blooms, vibrant tunnels and there is even a secluded beach on the Helford River. There are also adventure play areas and children's trails for the little ones to enjoy. Find out more.
Stourhead; Warminster, Wiltshire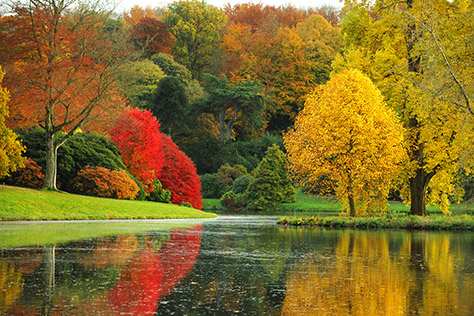 The gardens and estate are world famous at Stourhead. In autumn it's a great place to see the huge range of colours on the trees and crunch through the mountains of leaves. There's lots of exciting activities that the family can try including Tree Climbing Experiences. Find out more.
The Lost Gardens of Heligan; St Austell, Cornwall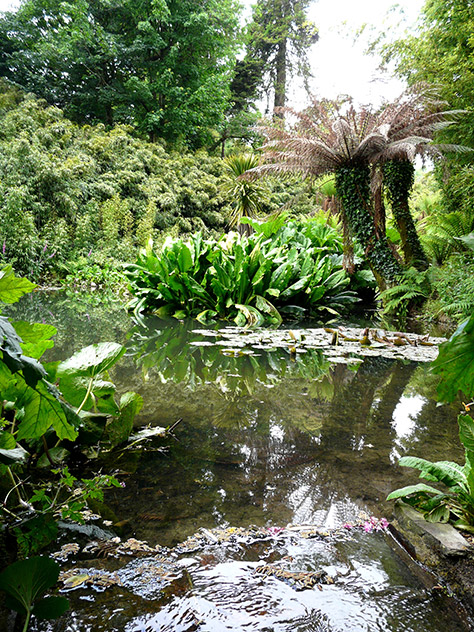 The Lost Gardens of Heligan cover over 200 acres. You can walk through the jungle where there are tropical trees, colourful plants and vibrant foliage creating an exotic oasis; it's hard to believe you're still in Cornwall! Find out more.
BeWILDerwood; Norwich, Norfolk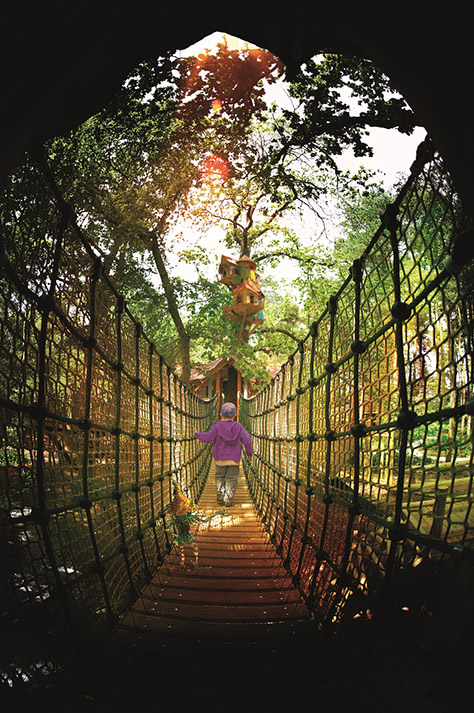 This adventure park is based on the book 'A Boggle at BeWILDerwood' by local children author, Tom Blofeld. Step into the world from the book which is a landscape like no other. Explore bridges, slides, crocklebogs, tree houses, zip wires, jungle bridges and walks through marshes, plus enjoy storytelling and boat trips. Find out more.
Giant's Causeway; Bushmills, Northern Ireland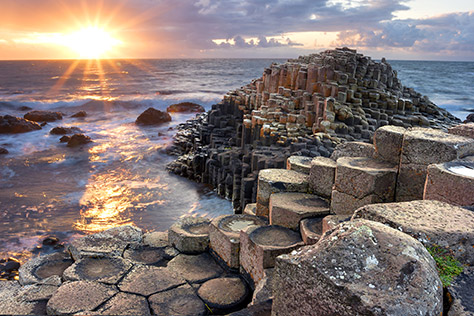 According to legend, this area was once part of a causeway between Ireland and Scotland that was built by a giant. Nowadays the UNESCO World Heritage site consists of over 40,000 basalt columns creating the unusual landscape. Keep an eye out for the Giant's Boot and the Wishing Chair. Find out more.
What have you been up to? We'd really love to know! Someone else might love it, and really want to go! If you've got ideas, suggestions or reviews, you can shout all about it on whatever channel you choose!
Let's go on a Picniq! Follow us on Facebook, Twitter or tag us on Instagram using #PicniqUK! ❤️