If you're looking for an activity in the sun,
Why not visit these castles, they're really fun!
Use our handy blog as your guide,
To see what each castle has inside!
Corfe Castle, Dorset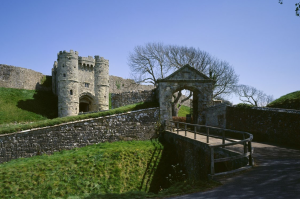 A visit to Dorset is not complete without seeing the iconic ruins of this very famous castle that was demolished in the 1600's by the Parliamentarians! Start your day by taking part in some archery. Who will be the archery master out of your family? We also recommend checking out the Corfe Castle Quests which will get the whole family working together, to find six shields hidden around the castle, to solve the clues and complete the quest. Find out more here.
Windsor Castle, Windsor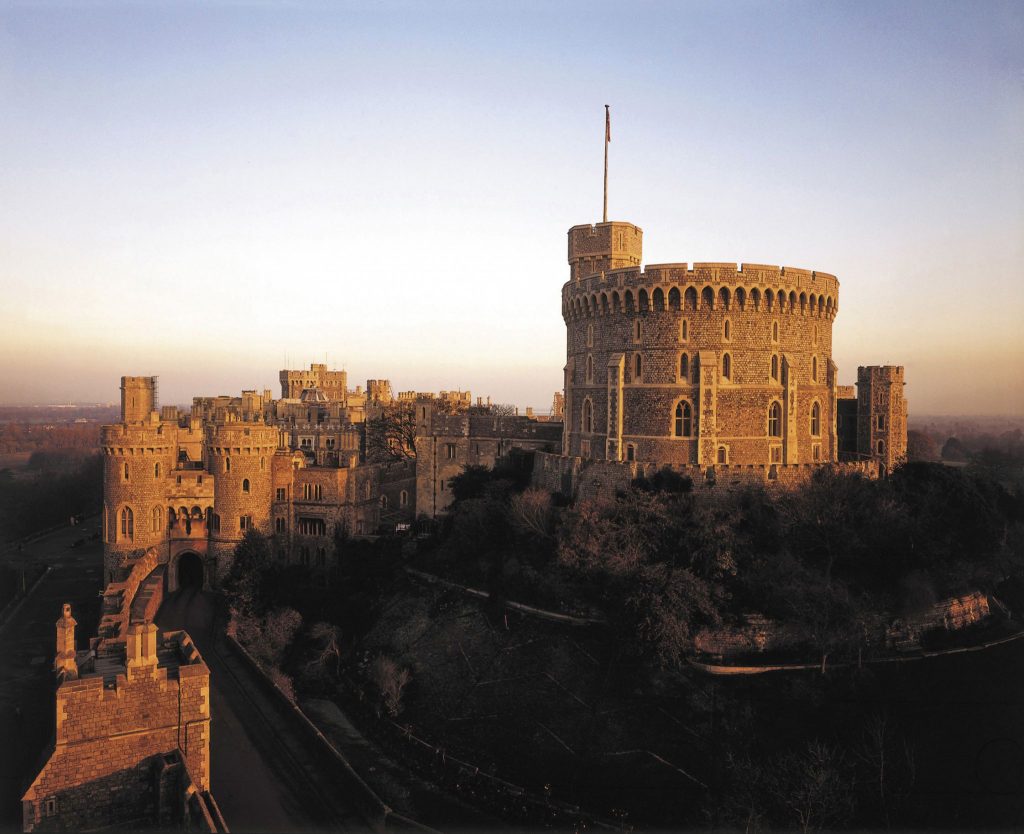 You might already know about this Castle! Windsor Castle is famous all over the world for being the largest inhabited castle. Why not take a family trip to see what makes this castle special? Start by following a family activity trail to learn more about the history and treasure of the castle, along with taking a family multimedia tour complete with magical characters. Book here.
Scotney Castle, Tunbridge Wells


Discover all that this wonderful castle has to offer! Scotney Castle was built by Edward Hussey III from the sandstone quarried from the grounds in the 14th century. This castle is the perfect spot for walks and picnics. There is plenty for the children to enjoy including the Natural Play Trail, Discovery Room, building dens in the Wilderness Camp and looking out for wildlife including barn owls! Find out more here.
Powderham Castle, Exeter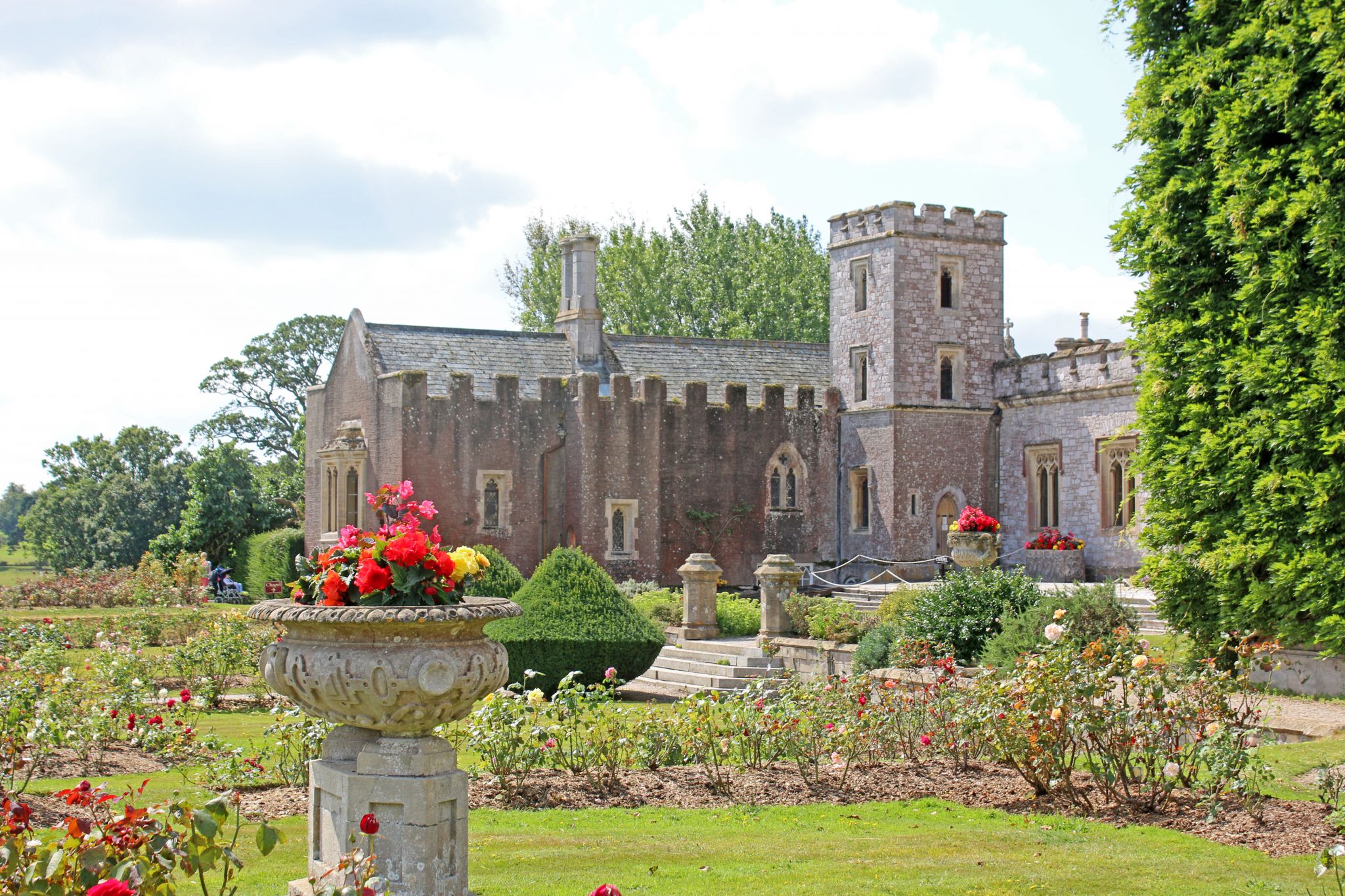 There is so much to see and do at Powderham Castle in Exeter! Enjoy entertaining guided tours inside the Castle which will have you walking through secret doors and even across a haunted landing! Outside, there are acres to explore and children can earn themselves a Powderham medal on the fun nature trail. Find out more here. 
Arundel Castle, West Sussex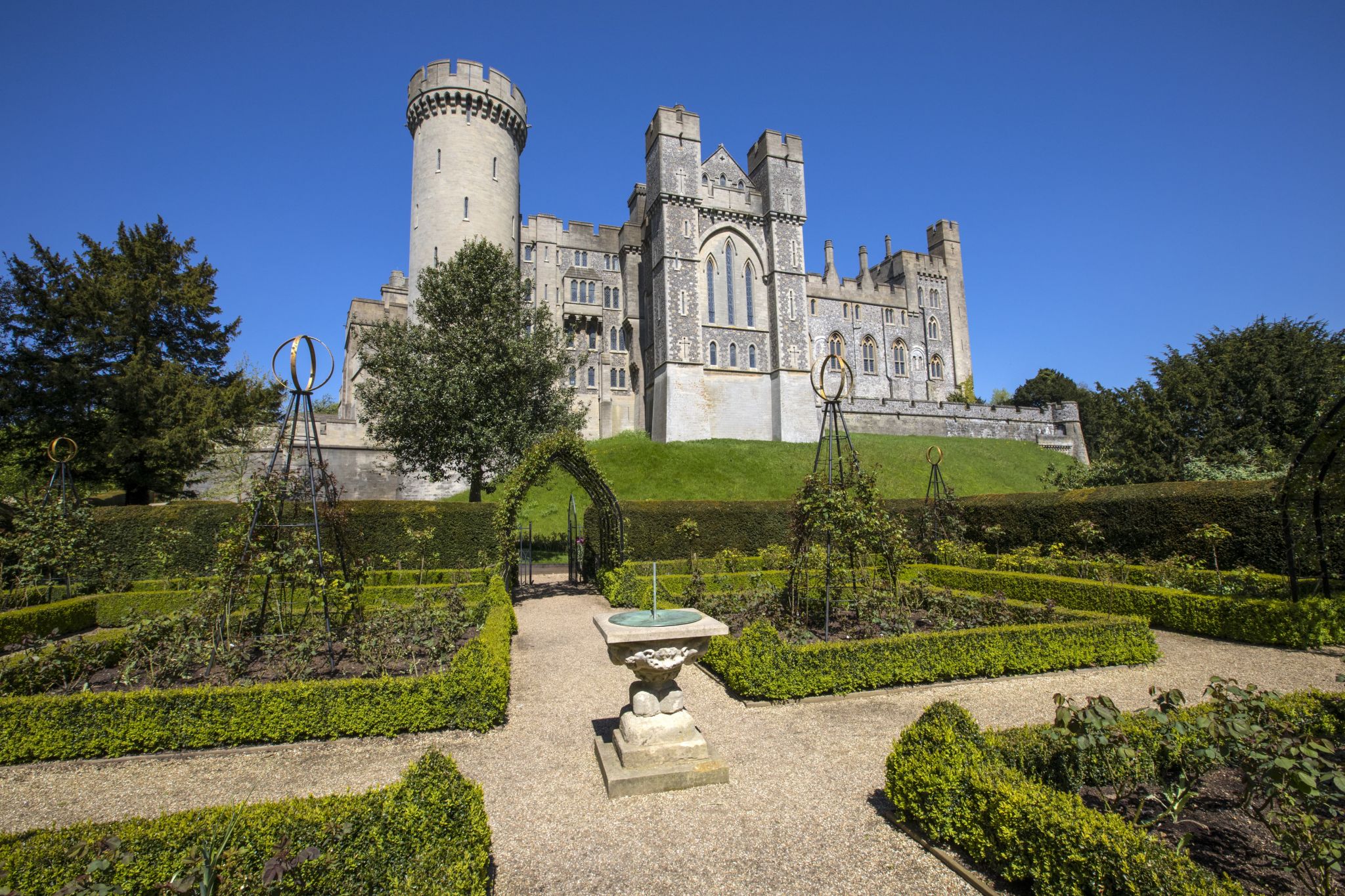 Head to this castle to experience a historic tour told by enthusiastic historical characters! Discover the castle's early defenses, see a Norman crossbowman explain the 11th century and follow a guide to the tombs in the 14th century Fitzalan Chapel. This Castle is the perfect family day out if you're looking for something educational! Make sure to challenge the whole family to the detective challenge! Find out more here. 
Warwick Castle, Warwick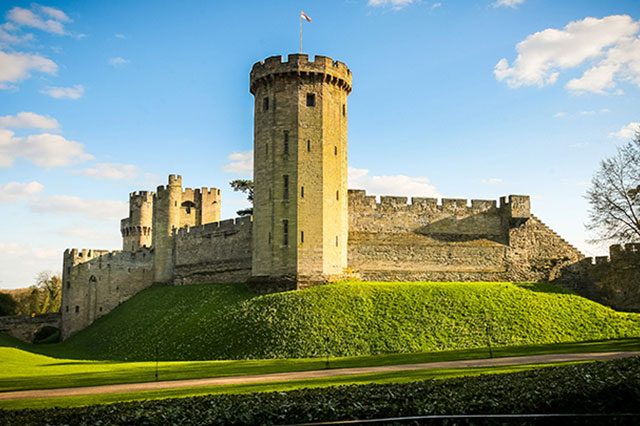 At Warwick Castle, you'll be able to climb the Towers and Ramparts, enter the magnificent Great Hall and experience the UK's biggest Bird of Prey show, The Falconer's Quest! Plus, with the castle spanning over 64 acres of beautiful landscaped gardens, there is plenty of green space for little ones to explore. Book here. 
Castle Howard, York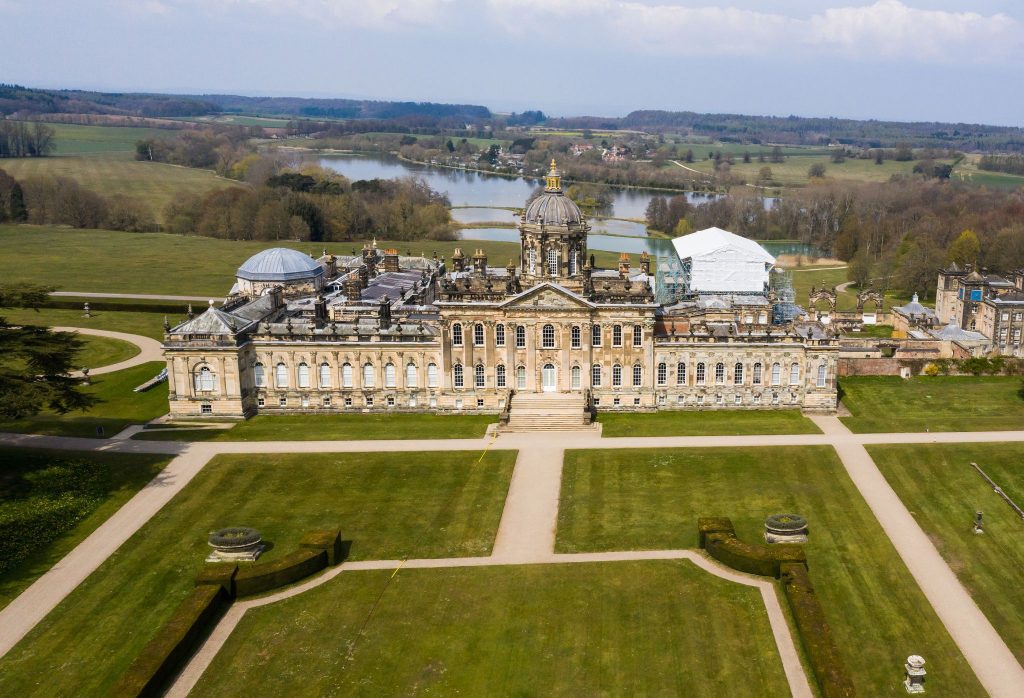 Children will love to exploring this amazing castle and its grounds! Take a family trip to Howard Castle and listen as the guides share their knowledge and stories about this wonderful place. There is also a brand new playground full of slides and climbing equipment. Make sure to explore the woodland paths and discover the flowers and wildlife that surround the castle. If you don't feel like walking, hop on the land train which will take you to the lake where you can enjoy a delicious picnic. Find out more here. 
Stirling Castle, Scotland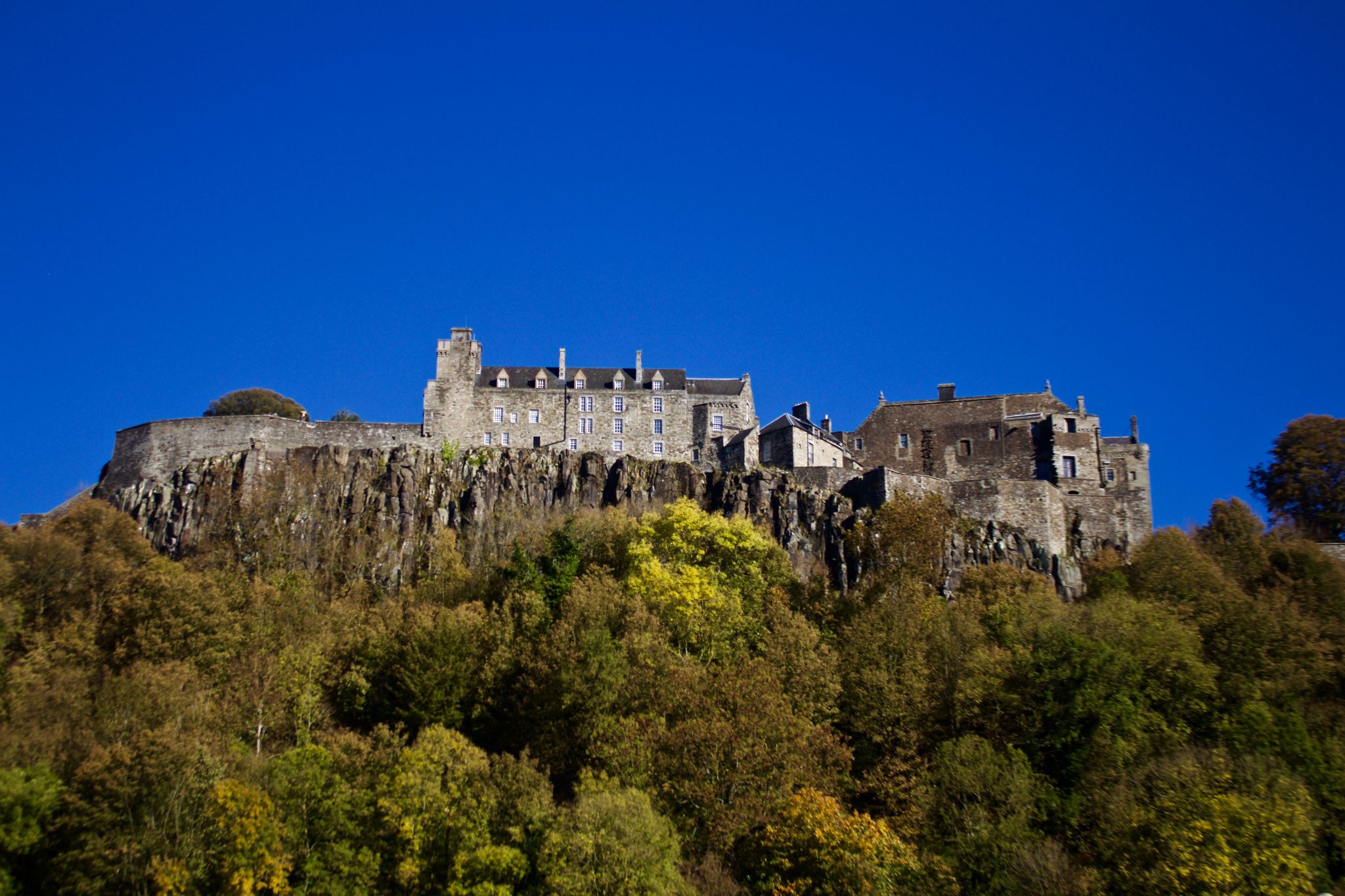 Stirling Castle is full of activities for the whole family to enjoy! Explore The Royal Palace and Vaults, see the Great Kitchens and have a stroll through Queen Anne's Garden. You can also view fascinating displays which tell stories in the Regimental Museum and see The Great Hall. After all the exploring I'm sure you'll be hungry! Stop for a bite to eat at the Unicorn Café and enjoy a light snack or a delicious meal. Find out more here.
Penrhyn Castle, Bangor Wales, Wales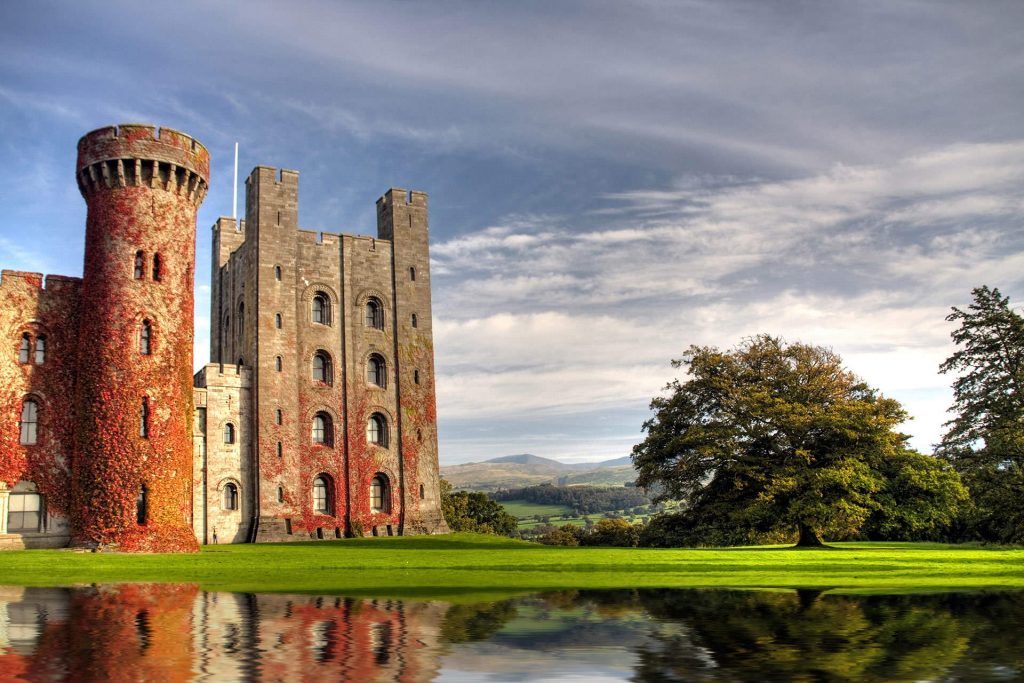 Come and bring your little knights and princesses to venture through this amazing 19th-century castle! You'll find fascinating objects such as a one-tonne slate bed made for Queen Victoria, as well as the castle kitchens and stables. Outdoors there are over 60 acres of grounds to be discovered with parkland, exotic trees and a Victorian walled garden. Find out more here.
Powis Castle & Garden, Wales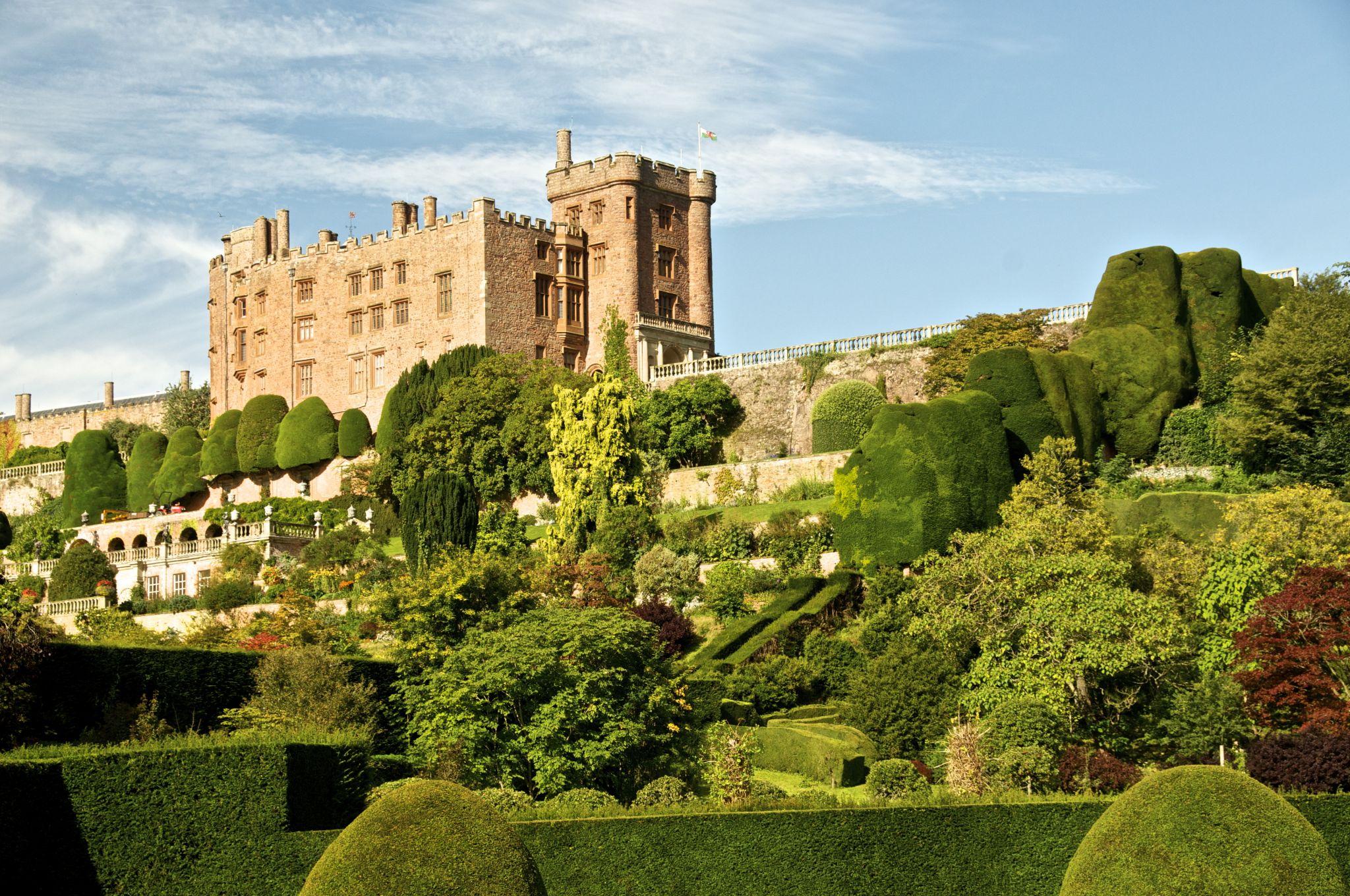 Perched high on a rock, the world-famous terraced garden and medieval castle contains one of the finest collections of paintings and furniture in wales, and is a wonderful day out for the whole family. The castle's garden is beautiful all year round, but especially during summer when the sun is shining. Walk around the gardens, visit the on-site museum and view the beautiful treasures that are inside! Find out more here.
Carisbrook Castle, Newport, Isle of Wight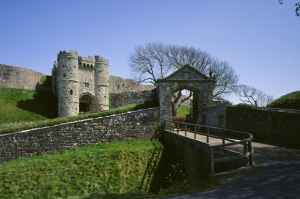 In the heart of the Isle of Wight, Carisbrooke Castle has been an artillery fortress, King's prison and a royal summer residence. Enjoy the stunning gardens, explore the castle, and even meet the donkeys that live there! This is  great day out for the family with so much rich history to explore. Find out more. 
What have you been up to? We'd really love to know! Someone else might love it, and really want to go! If you've got ideas, suggestions or reviews, you can shout all about it on whatever channel you choose!
Lets go on a Picniq! Follow us on Facebook, Twitter or tag us on Instagram using #PicniqUK! ❤️