It's the most wonderful time of year,
And these gifts will definitely make all the boys cheer!
From LEGO to dinosaurs and a flying toy too,
There will be endless fun to see you through!
1. LEGO UK 60169 Cargo Terminal Construction Toy
£37.47 at the time of writing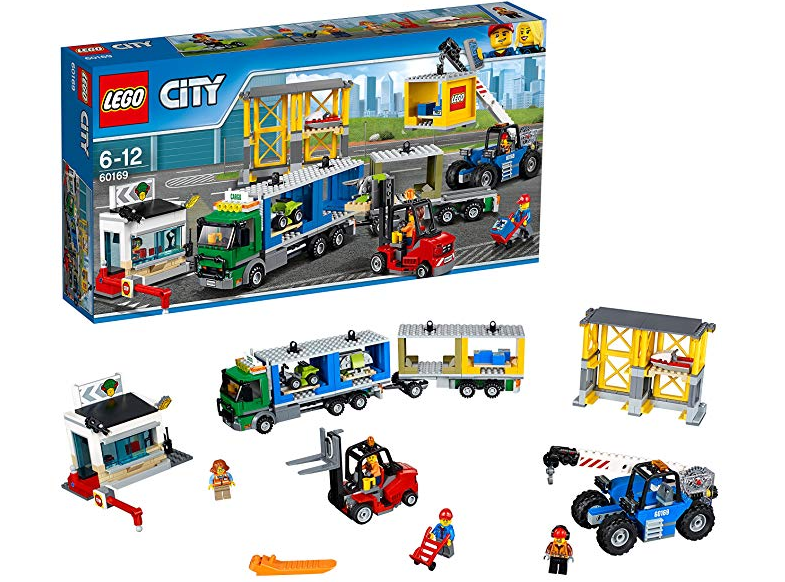 Build a busy cargo terminal and help the crew unload the supplies! Contains four mini-figures and a range of transport. Remember LEGO City building toys are compatible with all LEGO construction sets!  GET YOURS HERE.
2. Ben Sayers Right Handed M1i Junior Golf Club Set with Stand Bag
£60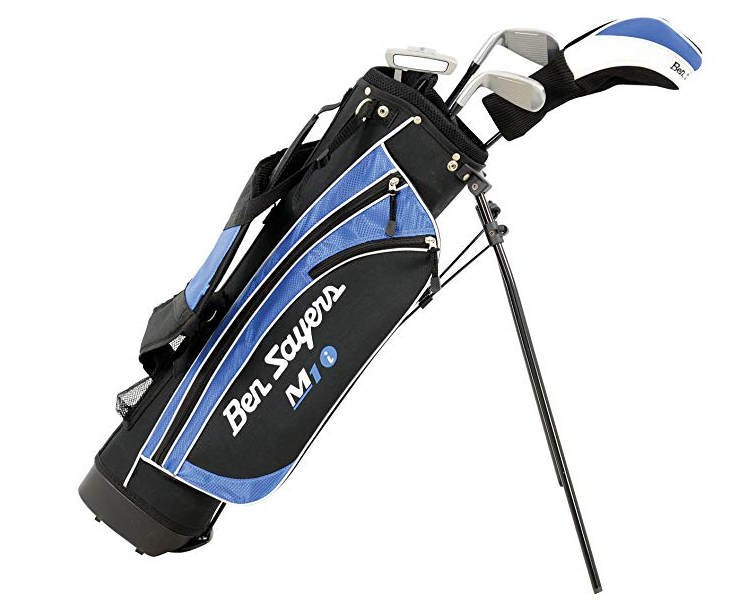 Does your little boy dream of being just like Dad? Now he can be a little mini-me with this very professional looking set of clubs with stand bag. Enjoy some parent-son bonding time on the green. Available for ages 5-8 and 9-11. GET YOURS HERE.
3. Fabtastics Spiderman Bag and Belt Bundle
£12.57 at the time of writing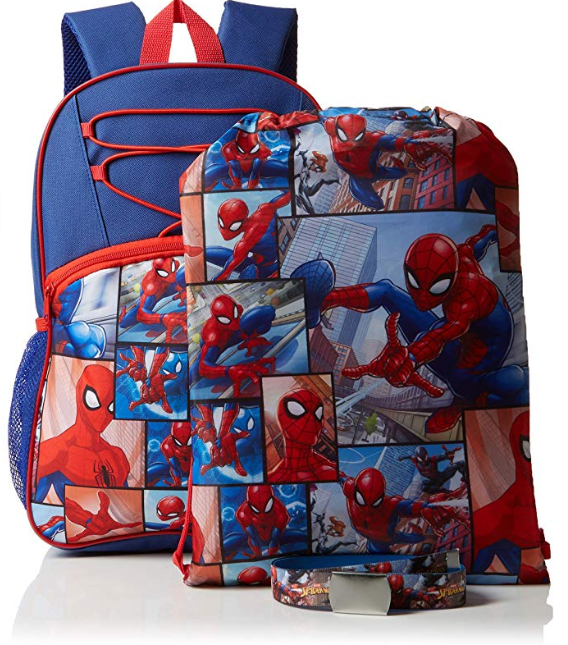 They will be the coolest kid in school with this super snazzy bag set! The set includes a backpack for all their school essentials, a drawstring bag for their PE kit, and even a belt to accessorise their look. Perfect for any Spiderman fan! GET YOURS HERE.
4. Garmin Vivofit Junior 2 Marvel Avengers Activity Tracker
£59.99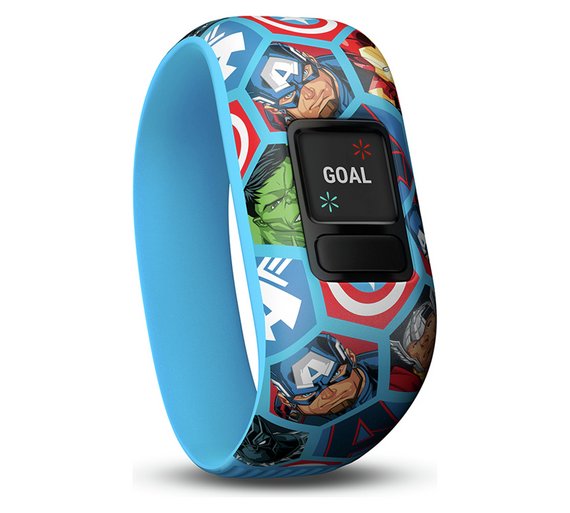 Get ready to feel the power! Track steps, sleep and 60 minutes of daily recommended activity. This offers individual times activity challenges that let kids engage in friendly step competition. You can even set reminder alerts and task timers to keep them on top of homework, practice time and brushing their teeth!  GET YOURS HERE.
5. Orchard Toys Dinosaur Race Game
£11 at the time of writing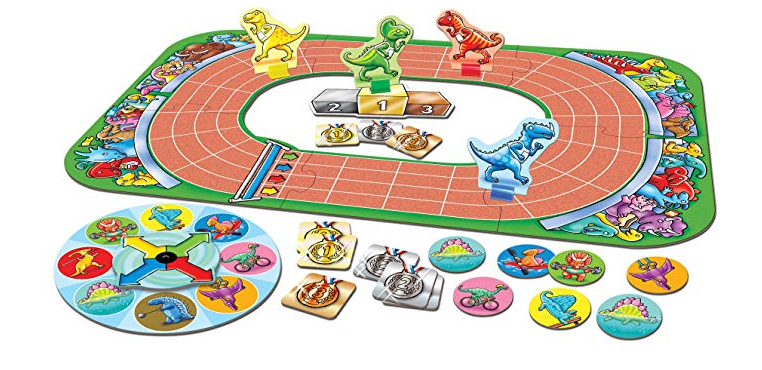 Great for any little dino fan, this game helps develop counting and matching skills. Players race towards the finish line to collect a gold, silver or bronze medal. Who will get the glory of gold?! This game of chance is so much fun for youngsters. GET YOURS HERE.
6. Monopoly Gamer Mario Kart Edition
£20 at the time of writing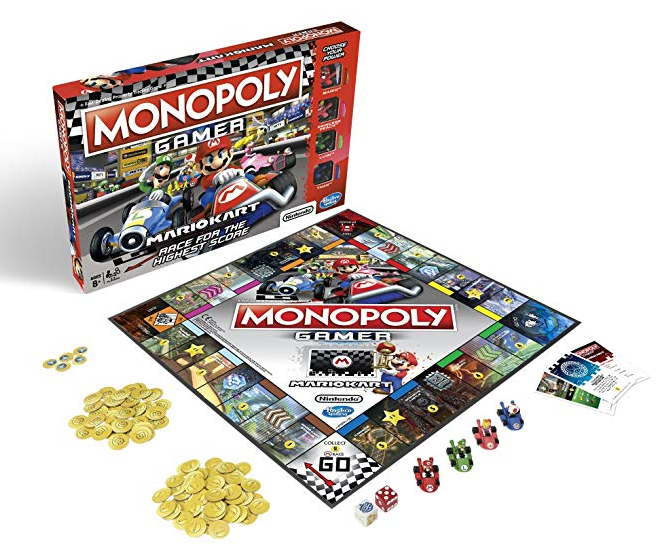 Experience the thrills of Mario Kart on a Monopoly board! Drop banana peels, collect coins, and gain speed with the boost pad as you make your way around the board. Mario, Princess Peach, Luigi and Toad fight it out in this race, but who will win? GET YOURS HERE.
7. Playmobil Super 4 Kingsland Dragon LED Fire Effects 9001
£25 at the time of writing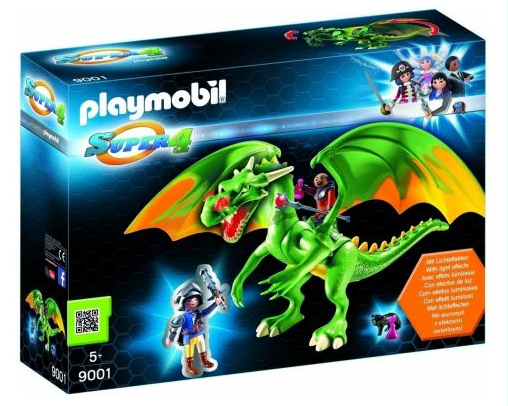 Wizard Fourchesac has captured the Kingsland Dragon but no fear! Prince Alex isn't afraid with his trusty armour and sword! He'll need to come up with a plan quickly though in order to defeat the evil wizard… Let their imaginations run wild with this set! GET YOURS HERE.
8. Radio Control Air Hogs Extreme Air Board
£29.99 at the time of writing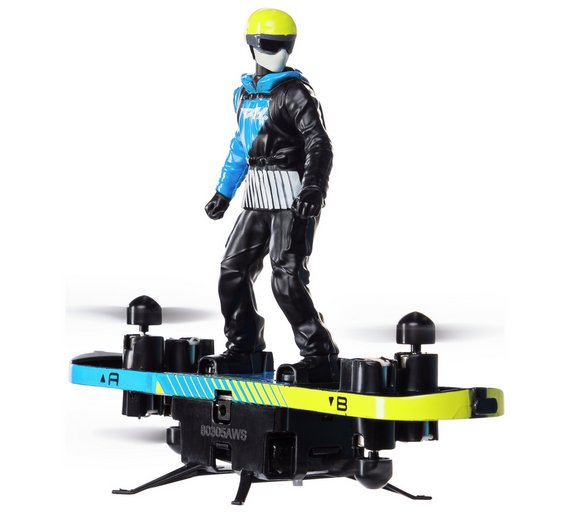 One for the older boys, this remote control flying air board will be a sure hit! You can transform it from a stunt boarder to a paraglider for more extreme sports action. Perform barrel rolls, flips and cyclones in the 2 different flight modes!  GET YOURS HERE.
9. Professor Puzzle Dinosaur Construction Kit
£10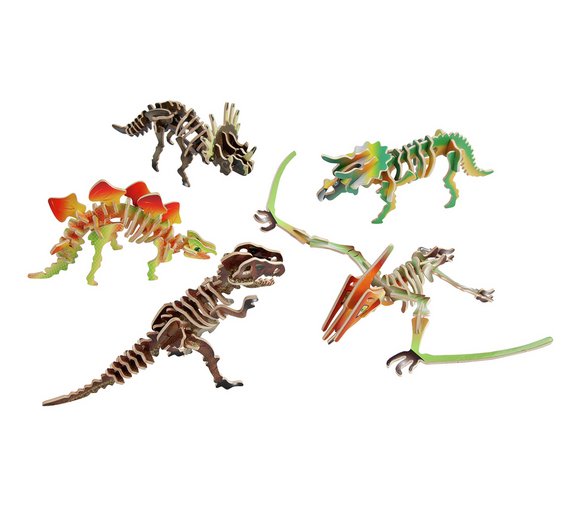 Dinosaurs are definitely having a moment, and this set is a perfect stocking filler for any dino fanatics out there! Construct 6 prehistoric creatures as a personal project, or even as some family fun. Simply pop out the wooden pieces and fit together using the instructions. There are also some fun facts and a challenge book included too!  GET YOURS HERE.
10. Morfboard Skate and Scoot Combo Set
£99.99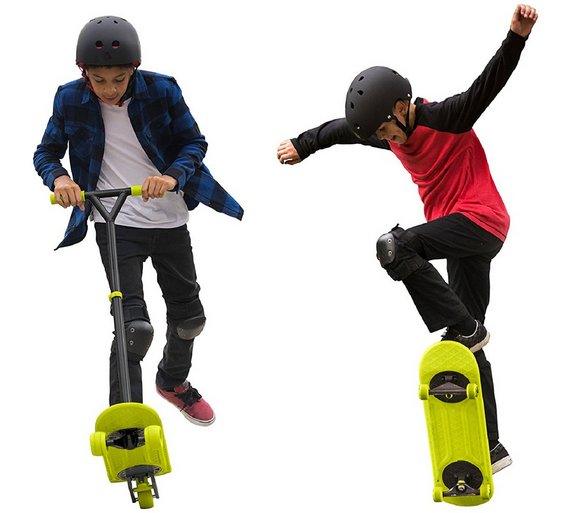 Get them out the house with this changeable skateboard-scooter combo. They can zoom along on the scooter, or test out their tricks using it as a simple board. A 2-in-1 gift, music to our ears!  GET YOURS HERE.
Know any other amazing gift ideas? We'd really love to know! Someone else might love it, and really want to go! If you've got ideas, suggestions or reviews, you can shout all about it on whatever channel you choose!
Let's go on a Picniq! Follow us on Facebook, Twitter or tag us on Instagram using #PicniqUK!