If you're looking for some fab theme parks located in the South, here's a handy list of some of the best family friendly roller coasters to make sure your mini thrill seekers can join in on all of the fun! Have an amazing summer! 
The Flight of the Pterosaur – Paultons Park, Hampshire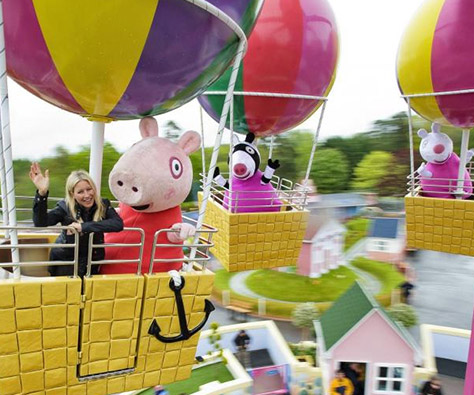 With rides, play areas, adventure golf, gardens and animals to see, you'll be spoilt for choice! There's lots of adrenaline inducing rides for little ones, including The Flight of the Pterosaur, a 395m suspended dinosaur coaster which swoops high and low with speeds of up to 55km/h! Paultons Park is also the Home of Peppa Pig World! Your little ones will love exploring Peppa's House, Peppa's Toy Shop and they can take a ride on the Windy Castle! If you're lucky, you can even meet Peppa herself! Find out more.
Wild Bill's Runaway Train – Adventure Wonderland, Christchurch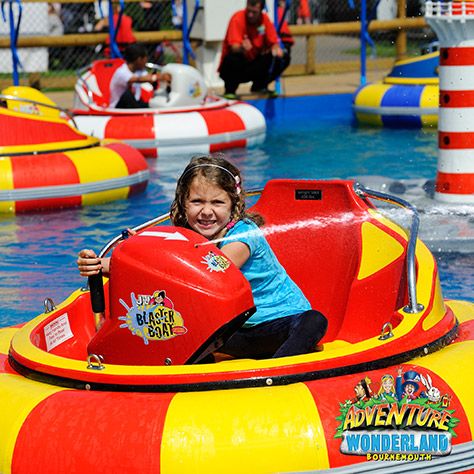 With over 30 rides and attractions, as well as the chance to meet some of their favourite characters including Alice, the Mad Hatter and The White Rabbit, your little Alice in Wonderland fans will love this fab theme park. Dare to ride Wild Bill's Runaway Train, which dips and dives twice around a track of loops and swoops! Find out more.
Caterpillar Coaster – Dreamland Margate, Kent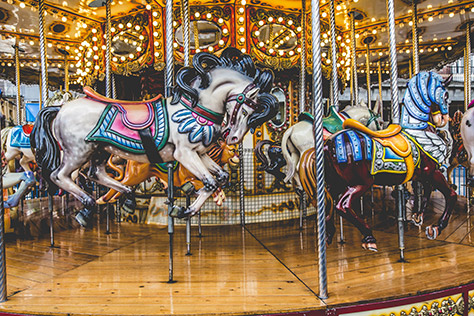 Considered to be the oldest in the country dating back to the 1860's, this retro theme park has lots of traditional features, including a vintage fairground, that little (and big!) adrenaline junkies alike will love. The Caterpillar Coaster, which is suitable for those 1.1m and over, is great for your little thrill seekers. With Margate Beach nearby, it makes for the perfect seaside day out! Find out more.
Ocean Coster – Harbour Park, Littlehampton
This lovely theme park, located East Bank of the River Arun, has lots of rides and attractions for all of the family to enjoy! You'll find rides such as the Waltzer, Crazy Caterpillar, The Formula One Circuit, Loggers Revenge Water Chute and so much more. The Ocean Coaster is great for little ones wanting get involved with all of the roller coaster fun. Suitable for those 1.2m and over. Find out more.
Magic Mouse – Brean Leisure Park, Somerset
This fab amusement park has over 40 rides and attractions, children's river boat rides, mini roller coasters, dodgems and large roller coasters and rides. Little thrill seekers will love the Magic Mouse roller coaster, which spins as it loops and dips! To cool off, head over to their water park which has 4 water chutes, a 25m heated indoor pool and outdoor splash park that has 3 mini slides and a huge splashing water bucket! Find out more.
Have we missed your favourite theme park in the south? Let us know! Don't forget to share your snaps on Facebook, Twitter and Instagram! 🙂