In the big smoke and looking for a fab day out for your little (and big!) thrill seekers? This handy list of some of the best family friendly roller coasters in and nearby London includes some amazing rides, attractions and amusements. Have a great summer! 
Dragon's Fury – Chessington World of Adventures, Surrey
With an array of rides, including the KOBRA, Dragon's Fury and Monkey Swinger, as well as the Black Buccaneer, Rameses Revenge and more, you'll be spoilt for choice at where to start first! Dragon's Fury is ideal for little ones 1.2m and over wanting some thrills and spills, which features lots of twists and turns, dips and dives! They'll also get the chance to make friends with some cute animals at their zoo! Find out more.
Dragon's Apprentice – Legoland, Windsor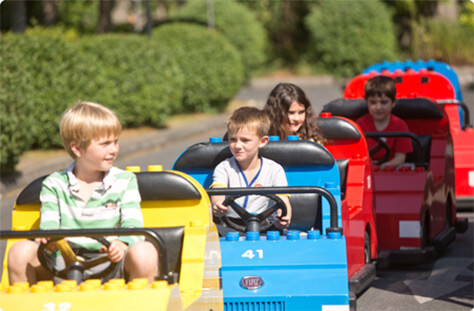 Legoland is the perfect day out for lovers of the Lego. Come and marvel at some amazing displays at Mini-Land Model Display, have a go at building your own hero or villain and pay a visit to The Imagination Theatre! Little ones will love the Dragon's Apprentice ride, a mini roller coaster where you'll travel to the top of castle ruins and drop in a spiral motion above the moat! Find out more.
Flying Fish – Thorpe Park, Westminster
Thorpe Park has an amazing 30 rides, which includes Stealth (where you'll be launched from 0-80mph in under 2 seconds!) and the UK's first winged roller coaster The Swarm, which are definitely not for the faint hearted! The Flying Fish, which is suitable for little adrenaline junkies 0.9m and over, is perfect for those still after some thrilling but less intensive fun. Find out more.
The Python – Gulliver's Land, Milton Keynes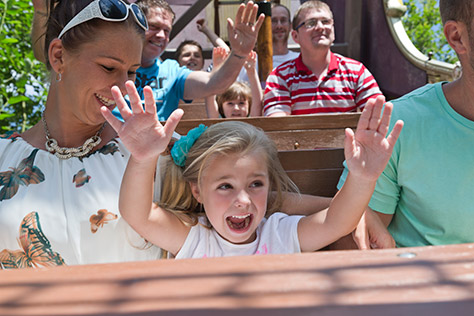 Gulliver's Land, which is especially designed for little ones between 2 – 13 years, has 50 rides and attractions to keep everyone entertained! Little ones will love The Python, with its daring twists and turns, as well as The Runaway Train, a popular roller coaster with lots of train carriages located in Discovery Bay. There's lots for adults to enjoy too, such as super slides, spinners and more. Little dinos will love the chance to see some dinosaurs come to life at the Dinosaur Park too! Find out more.
Mighty Mini Mega – Adventure Island, Southend-on-Sea
This fast roller coaster ride, located on top of the Mega City arcade building, is bendy, twisty and fast! Suitable for little thrill seekers 1m and over. At Adventure Island, you'll be able to ride some adrenaline inducing rides, such as their Rage roller coaster, The Scorpion and so much more. You'll also be able to pay a visit to the onsite Sealife Centre, as well as have a go at some fun family activities such as mini golf and more. Find out more.
Have we missed your favourite roller coaster in, or nearby, London? Let us know! Don't forget to share your snaps of your day out on Facebook, Twitter and Instagram! 🙂