Summer is here! So its time to don the shorts, smear on the Factor 50 and give the old grill its yearly scrub. But where to go? If you fancy venturing further than the back garden this year, then here are some of the most beautiful, barbeque friendly spots across the country.
London Fields – Hackney, London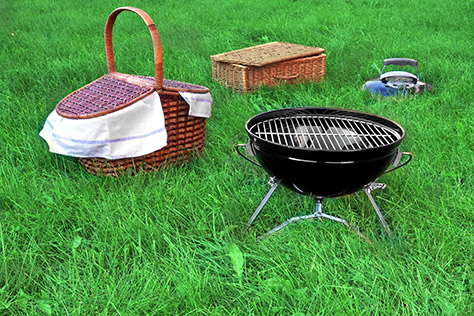 In the heart of the big smoke, London fields has a designated barbeque area as well as a cricket pitch, a heated 50m lido and lido cafe, grass areas, a BMX track, tennis courts, a table tennis table and two children's play areas! Find out more.
Tatton Park – Knutsford, Cheshire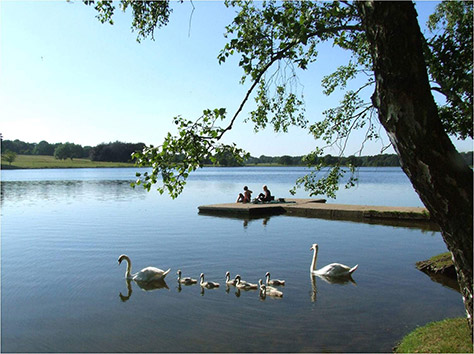 The 1,000-acre parkland provides ample opportunity to walk, run, cycle, fly a kite, horse ride and of course, have a barbeque. There are beautiful trails and a sound garden to explore. With over thirty rides, Tatton Park's adventure playground is one of the young ones main reasons for visiting. Barbeque's should only be used in the designated areas. Find out more.
New Forest, Hampshire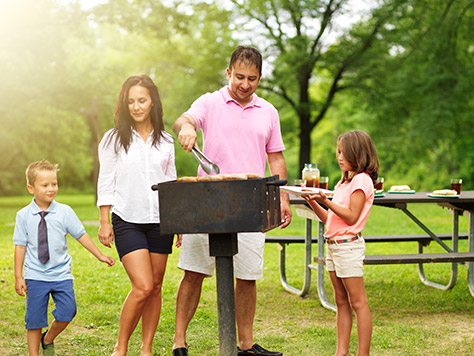 Originally a royal hunting preserve, the thriving working forest that you see today has survived for nearly 1,000 years. Barbeques are welcome in the picnic areas at Bolderwood, Blackwater and Wilverley. If you are catering for bigger parties, then there are also two sites for hire in the New Forest at Anderwood and Wilverley. Both these sites have barbecues that will cater for up to 100 people and are a great for large family get-togethers.
Note: When fire risk is 'extreme' the use of barbecues, anywhere in the New Forest is prohibited – So call ahead to check. Find out more.
The Meadows – Edinburgh, Scotland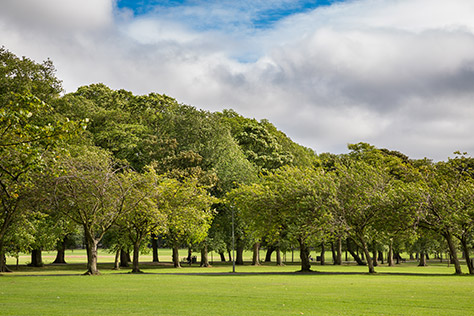 The Meadows and Bruntsfield Links in Edinburgh are the place to be on a sunny afternoon for visitors and townsfolk alike. There area has over twenty barbeque spots across its expanse to ensure that you can enjoy a barbeque in this glorious spot whilst only being a stones throw from the sights and sounds of this beautiful city. Find out more.
Kielder Water and Forest Park – Northumbria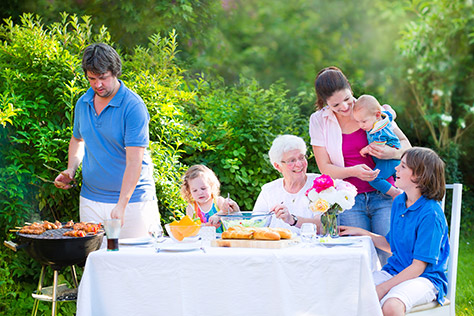 Kielder Water & Forest Park brings you nature on a grand scale. Home to the biggest man-made lake in Northern Europe and, at over 250 square miles, the largest working forest in England. There are three great visitor centre's, at Tower Knowe, Leaplish or Kielder Castle. Leaplish Waterside Park has a designated barbeque site with panoramic views of the reservoir. This is the ideal base to recharge and refresh with your friends, family and favourite flamed foods!
Constantine Bay – Cornwall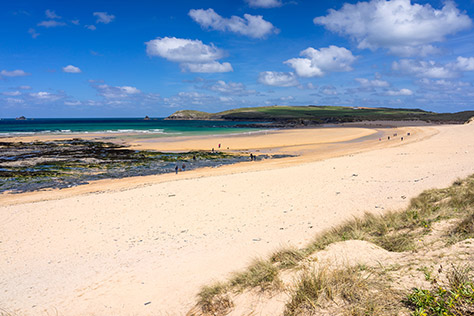 With its unspoilt beaches and dunes, Constantine Bay is an amazing spot to have a barbeque. This is an idyllic spot for families, beachcombers and sports enthusiast alike. Take in the beauty of the wild Atlantic whilst enjoying the grilled delights of fresh fish from the nearby fishing village of Padstow. Find out more.
Pembrey Country Park – South Wales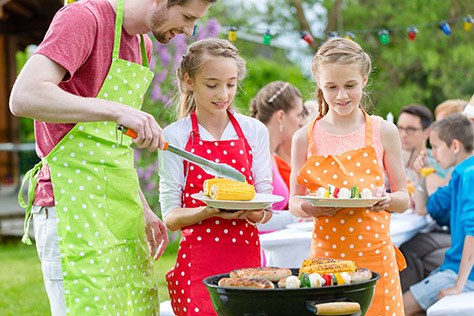 Set against the spectacular backdrop of the Gower Peninsula and overlooking the coastal scenery of Carmarthen Bay, the Park had been transformed into one of Wales's top visitor attractions providing a unique blend of coast and countryside. Some to enjoy the 500 acres of glorious parkland, others take advantage of one of the best beaches in Wales. There are a number of designated barbeque sites throughout the park.
Derwent Water – Lake District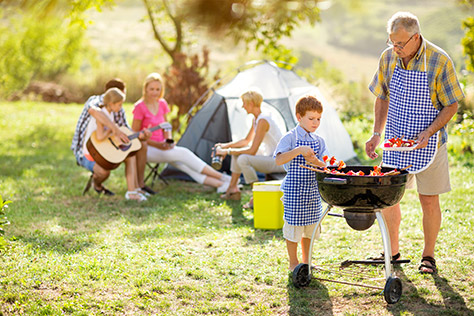 Derwent Water has a number of pretty little beaches hidden along the lake's shore.  Parking areas often have barbeque facilities where you can griddle, cook and sauté to the sound of birds singing and water lapping the shores of this beautiful lake. Cumberland sausages are a must in this region! 
Balloch Castle Country Park – Loch Lomond, Scotland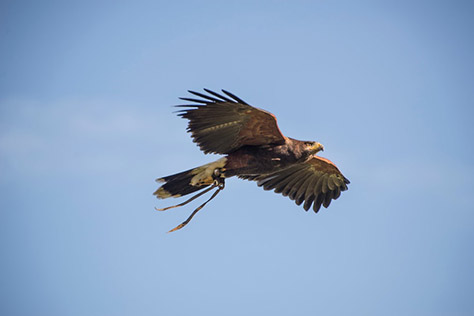 Loch Lomond is the UK's largest freshwater loch measuring 23 miles long and up to 4 miles wide. This historic loch is interspersed with picturesque islands and flanked by tree-line beaches and steep mountain faces. Wherever you look around the loch there are magnificent views in every direction. The stunning scenery is best enjoyed from the banks of the southern tip. Here picnic sites nestle within the country park with barbeque facilities available for the public. Find out more.
The garden, at home!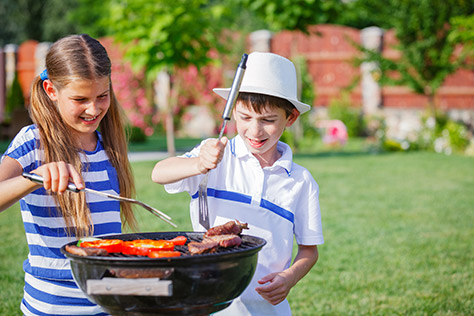 Probably the most popular barbeque site in the UK! Sometimes the convenience of cooking in the garden far outweighs the logistics of a trip to a beauty spot especially if there is a risk of inclement weather! But why not make it special? Have a themed barbeque, invite the neighbours or try something fancy or different on the menu. We held our own sausage festival last year, with twenty different types of sausage, flavoured sausages, snags from across the globe and of course silly banger themed games and fun.
DOWK Top BBQ Tips
Make sure there are no restrictions where you intend to cook.
Take care in the hot dry part of the year that you don't cause fires.
Don't leave the barbeque unattended.
Keep a close eye on the kids.
If using a disposable barbeque, let it cool down before removing.
Take all litter home and leave the area as you found it.
Have a great time grilling!