The National Trust always offer some fab family days out for everyone to enjoy, whether you're looking for a relaxing picnic, an outdoor theatre experience or something a bit more active and challenging! Here's a list of some of my favourite sites across the UK which are sure to please your mini explorers this summer half-term!

Animal Magic at Culzean Castle and Country Park – Maybole
3rd July, 2pm – 3:30pm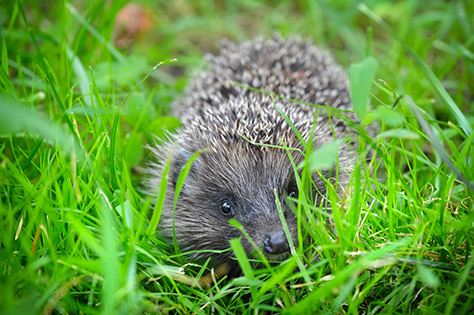 Visit this beautiful country park to learn some fascinating facts about wildlife on this ranger led event! Learn the answers to questions such as how many spines a hedgehog has, how far a hare can run and more… all whilst taking in the beautiful woodland surroundings! Find out more.
Origami and Stop Motion Animation Summer Workshops at Pollok House – Glasgow

From 5th July until 9th August, 11am until 3pm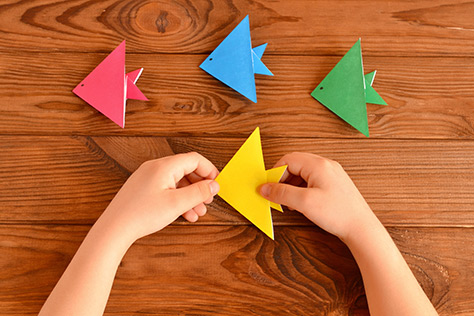 Come along to learn the traditional art of origami folding to create some cute paper animals and very own stop-start animation! Run over six workshops with professional artist Eleanor Stewart. Perfect for your mini aspiring artists looking to get creative! Find out more.
Ranger Guided Family Event: Wilderness Skills at Leith Hall Garden & Estate – Huntly
7th July, 11am – 3:30pm
Ever wanted to explore the great wildnerness with your very own ranger to brush up on your skills and answer all of your questions? Now you can! Mini rangers learn how to make leaf shelters and light fires in Kelly kettles to make some hot drinks. Don't forget to pack a picnic for lunch before learning some tracking skills! Find out more.
Fairy Tale Tour & Sing-a-Long Day at Fyvie Castle – Turriff

10th July, 2pm – 4pm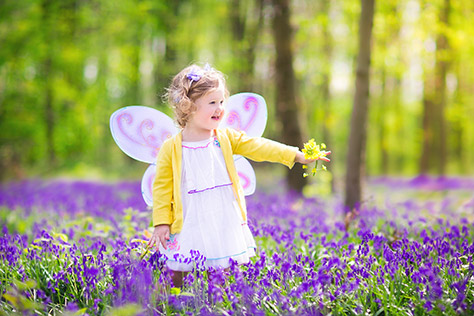 Come along to Fyvie Castle in your best fairy costume to meet Queen Beryl, Princess Katherine and Collins for a walk around the castle before finishing with a sing-a-long with Hazel Mair and helpers. Finish the magical day with juice & cookies in the racquets court! Find out more.
Awesome Aquatic Animals at Leith Hall Garden & Estate – Huntly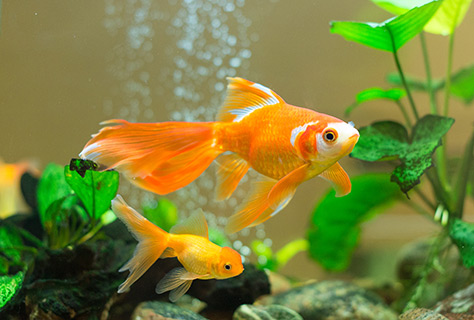 Make some aquatic pond friends at Inveresk Lodge Garden! Join the Community Outreach Ranger for a lively pond dipping session where you will meet dragons of the water world, stretchy leeches and natures' architect, the caddis fly larva. Children must be accompanied by an adult. Adults go free! Wear outdoor clothes and sturdy shoes. Find out more.

 Geocaching at Newark Park – Wotton under Edge, Gloucestershire
Geocaching, where you hunt for boxes (aka 'caches') with a smartphone app or GPS, is a fun way to spend time with the family. Give it a go whilst admiring the surroundings of this 16th century National Trust site located deep within the Cotswolds! Afterwards, pay a visit to Newark Park's Walled Garden, try out some croquet on the lawn and more. Find out more.
Picnic at Speke Hall – Liverpool
The beautiful grounds is set within this historic Tudor house, located on the River Mersey and surrounded by restored gardens and collared woodland, and is the perfect place for a relaxed family picnic. Join Speke Hall for a range of summer family events in July including archery taster sessions, an Xplorer Orienteering Challenge and lots more! Find out more.
Cycle routes at Nunnington Hall – Yorkshire
This fun and easy-to-cycle loop route is perfect for all of the family to enjoy! Start at the beautiful manor house Nunnington Hall, nestled within the banks of the River Rye, then head through the North York National Park towards Bransdale. Once back at Nunnington Hall, enjoy some tea room treats or have a browse amongst their lovely attic shop. Little ones have the chance to meet Angelina Ballerina (from 23rd July, 11am – 5pm) at an exhibition of author Katherine Holabird's very first sketches for the book series! Find out more.
Matinee Cinema at Sticklebarn – Cumbria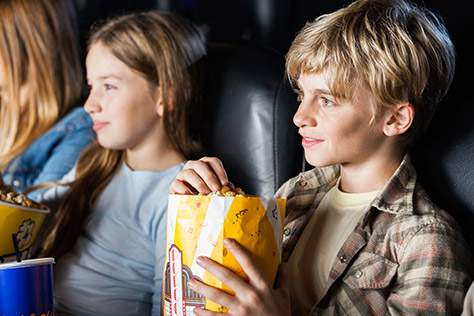 Set amongst the a stunning backdrop of the Landgdales, the Sticklebarn offers a haven of hearty food, a roaring fire and matinee showings of family favourite films! You can venture outside to soak up some glorious sunshine and take in the amazingly vast countryside on one of their suggested walks. Find out more.
Picnic Week at Dunham Massey – Cheshire
25th and 26th July, 12pm – 4pm
Roll up to the beautiful 18th century house Dunham Chasey for this fun filled circus event… don't forget to bring along a picnic to enjoy after the event! Pop along to the deer park to see if you can spot a herd of fallow deer, visit the historic stable buildings or have a browse in their gift shop filled with unique, locally sourced produce and plants. Find out more.

Danny the Champion of the World at Attingham Park – Shrewsbury
30th July
Bring along a picnic, relax and enjoy a performance of the Roald Dahl classic Danny the Champion of the World whilst taking in this amazing 18th century mansion and it's vast grounds! Find out more.
Peter Pan at Gunby Estate, Hall and Gardens – Spilsbury
9th July, Open at 6pm for a 7pm start 
Enjoy this unforgettable classic retold on the stunning lawns of Gunby Estate in support of Great Ormond's Hospital. Bring along a picnic and low backed chairs and prepare to be enchanted! Find out more.

The Pantaloons' Gulliver's Travels at Canons Ashby – Daventry
30th July
Join Canon's Ashby for a performance of The Pantaloon's Gulliver's Travels, where Lemuel Gulliver goes on a hilarious voyage into the great unknown! Bring along a picnic to enjoy an open air theatre set within the surroundings of this beautiful estate's garden. Find out more.
A Midsummer Nights Dream at Packwood House – Lapworth
6th August, 7:30pm  – 10pm
Come and marvel at this quaint and homely Tudor house, originally built in the 16th century! With lots of fine collections of 16th century textiles and furniture, mini historians will love this step back in time! Join Packwood House for an open air theatre performance of A Midsummer Nights Dream to enjoy the gardens and watch a much loved Shakespearean classic come to life. Find out more.

Summer Family Trail at Hinton Ampner – Alresford
20th July until 4th September, 10am – 5pm
This lovely country manor and garden offer stunning views of the Hampshire South Downs and provide the perfect backdrop for a summer family trail! You'll also want to pay the amazing artwork  and ceramics, owned by Hinton Ampner's last owner Ralph Dutton, a visit too! Find out more.
Beatrix Potter: Play and Childhood exhibition at Mottisfont – Romsey
16 July until 18 September, 11am – 5pm
Marvel at 30 original drawings and watercolours, rare figurines and other fascinating artwork from popular and well-loved author Beatrix Potter… all within the wonderful grounds of Mottisfont! There's also lots of themed activities and events taking place throughout July and August, including Beatrix Potter's birthday picnic! Find out more.
Ourdoor Theatre at Smallhythe Place – Kent
Join Dorothy and friends for an interactive outdoor theatre performance of The Wizard of Oz! Not only is this early 16th century cottage home to a beautiful garden, vintage tea room and 17th century Barn Theatre, it also has spectacular views of the Kent countryside. The perfect escape for families wanting a relaxing and fun slice of culture… and cake! Find out more.
To the Beach and Beyond at Studland Bay – Swanage
From 22nd July until 30th August, 10am – 4pm
Visit this popular beach to take in the beautiful Purbeck coastline with views of Old Harry Rocks and the Isle of Wight, discover dragons and take the dune trail challenge! There's no shortage of water sports to get involved in, making this the perfect day out for active families! Find out more.
Teneriffe Farm Walk at Lizard Point – Helston
From 27th July until 31st August, 10am – 12pm
Make some farmyard friends, including Dexter and Devon cows, at National Trust tenant Will Watson's farm! Learn all about how the wildlife friendly farm helps care for the nearby heathland as you take in the glorious coastline. Find out more.

Mordon Hall Park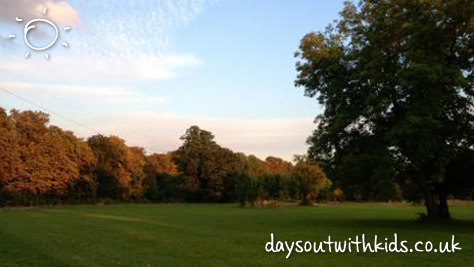 Join Mordon Hall Park for lots of fun activities for everyone to enjoy! There's Little Explorers for under 5's to make crafts, take part in outdoor activities and more on the 4th and 11th July. For Jungle Book lovers, you can come along and watch characters such as Mowgli, Baloo and more come to life in their outdoor theatre from 5th – 8th August! Find out more.
Fun and games with Jaques at Ham House
16th and 17th July, 10am – 5pm
Join traditional garden game makers Jaques for some family fun activities such as croquet, garden trail, tombola and more! There's even a chance to win Jaques prizes, with food and drinks in the garden. Find out more.
Game on! Sports Day at Osterley Park and House
14th August, 11am – 4pm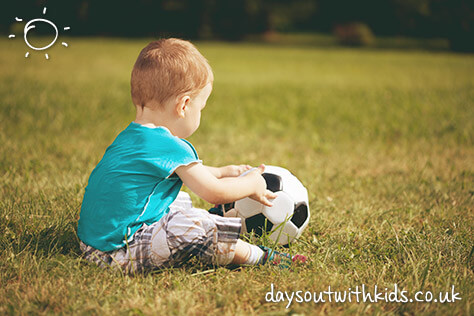 Have fun and get active with friends and family by trying out lots of free sports and activities within the beautiful surroundings of Osterley Park! You can also explore the middle lake on a canoe, test your cycling skills around a portable BMX track and more! Find out more.
Shh, did you hear that? at Sutton House and Breaker's Yard
From 23rd July – 30th September, 12pm – 4:30pm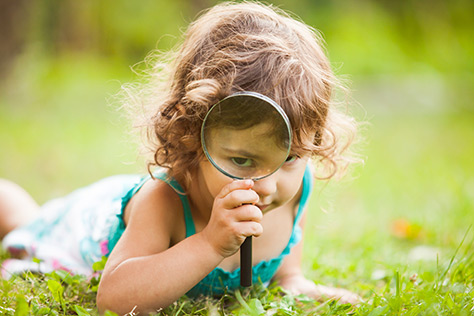 Join this fun filled spooky exploring activity, inspired by Mary Norton's The Borrowers, set within the 500 year old Sutton House and Breaker's Yard. Find out more.
Garden Messy Play Session at Rainham Hall
15th July, 11am – 3pm
This messy play and sensory session, designed especially for those under 5, is sure to have mini artists making lots of creative pieces… away from your walls and sofa! Refreshments including children's picnic boxes will be available from The Stable Cafe. You can also enjoy a picnic in their lovely gardens! Find out more.

Crom – Enniskillen
Located by Upper Lough Erne and surrounded by tranquil islands and woodland, this is sure to be the perfect for those seeking a relaxing escape! Hire a boat and take to the waters to take in one of Ireland's most important conservation areas. Find out more.
North Coast Summer Scheme at Giant's Causeway – Bushmills
From 25th July until 29th July, 9am – 3pm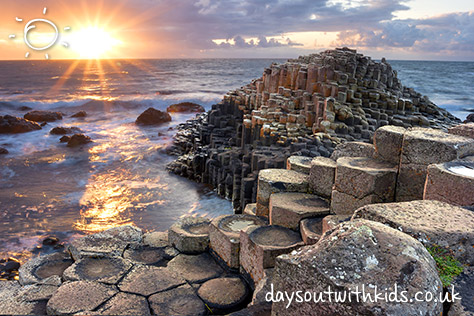 Join the National Trust for their North Coast Summer Scheme – a week of amazing activities visiting sites like Giant's Causeway, Carrick-a-rede Rope Bridge and Rathlin Island! Suitable for children aged 7 – 11. Find out more.
Pirates Picnic at Castle Ward – Downpatrick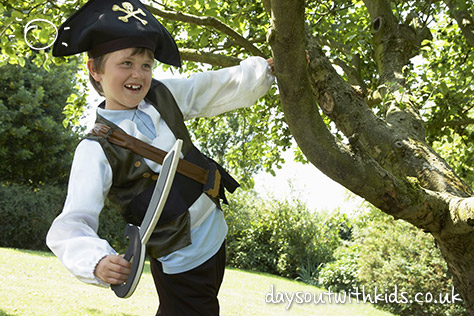 Arr matey! Come along for some swashbuckling picnic fun at Castle Ward. As well as live music, they'll be a pirates trail, crafts, face painting and so much more to get involved in! Burgers, crispstix and donuts to be provided… yum! Find out more.
Red Squirrel Day at Mount Stewart – Newtonards
24th September, 10am until 12pm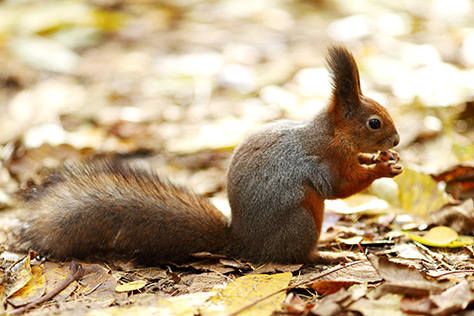 Take a guided walk around the Red Squirrel Trail and learn all about the work of the Trust to save these endangered animals. You can also take part in a red squirrel themed activity sessions! Find out more.
Batty Bonanza at Springhill – Magherafelt
12th August, 7:30pm – 10pm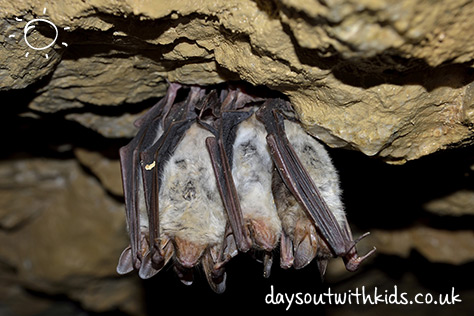 Join Springhill for an exciting night out for all of the family to enjoy in their 17th century plantation home and grounds! Learn all about the natural habitats of bats and even make your own batty creation to take home. Find out more.

Make It Mondays at Dyffryn Gardens – Vale of Glamorgan
From 29th July until 29th August, 12 – 3:30pm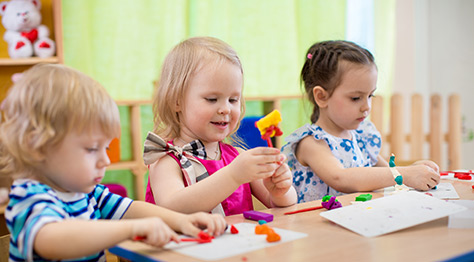 Come along for some Dyffryn themed arts and crafts activities in this beautiful Victorian mansion with a stunning Edwardian garden. You can also pay a visit to their glasshouse, statuary collection and arboretum featuring trees from all over the world! Crafts include making tissue paper flowers, cork bugs, plant pot painting and more. Find out more.
Tree climbing with the Big Tree Climbing Company at Errdig – Wrexham
28th July and 25th August
Your little monkeys will love this tree climbing activity! Using ropes and harnesses whilst supervised by a team of climbing experts, they'll have the chance to explore Errdig's 1,200 acre grounds from up above! Places are limited so make sure to book soon! Find out more.
Bumblebee Discovery Days at Colby Woodland Garden – Amroth
4th and 18th August, 11am and 2pm 
This hour long guided discovery session, set within the stunning Colby Woodland Garden, gives mini gardeners the chance to learn more about these honey making critters! Learn more about the native British bees, have a go at a sweep net and how to keep record of your finds. Find out more.
Open Air Theatre at Plas Newydd House and Gardens – Bangor
Tuesdays From 26th July until 23rd August, 12pm – 3pm
Come along for an amazing day of interactive family theatre fun in the stunning gardens! This elegant house, which was redesigned in the 18th century, also has a fascinating military museum, as well as a beautiful spring garden and a vast surrounding woodland to explore. Take in the breathtaking views from the Menai Strait to the mountains of Snowdonia! Find out more.
Family Trails at Tredegar House – Newport
From 2nd July until 30th October, 11am – 4pm
Are you ready for a summer trail challenge? Explore the gardens and complete activities at this 17th century house with beautiful gardens and parkland. There's even a play area that little ones will love! Find out more.
Have we missed your favourite National Trust site or event? Let us know! Don't forget to send us over your brilliant days out on Twitter, Facebook and Instagram 😀