If you love all things Halloween,
Head to Walt Disney World Resort for a spooky scene!
With themed rides, restaurants and parades,
Mickey's Not-So-Scary Halloween Party is sure to amaze
Please note: To enjoy all of the below Halloween fun you will need to purchase an additional ticket, these can be purchased at Walt Disney World Resort. 
👻1.Spooky themed fun in the park!👻
Trick-or-Treat!
If you love trick-or-treating as much as I do, you'll love the chance to get to do it at the park! Grab your lantern and gather up the sweet goodies from land to land!
Come in costume!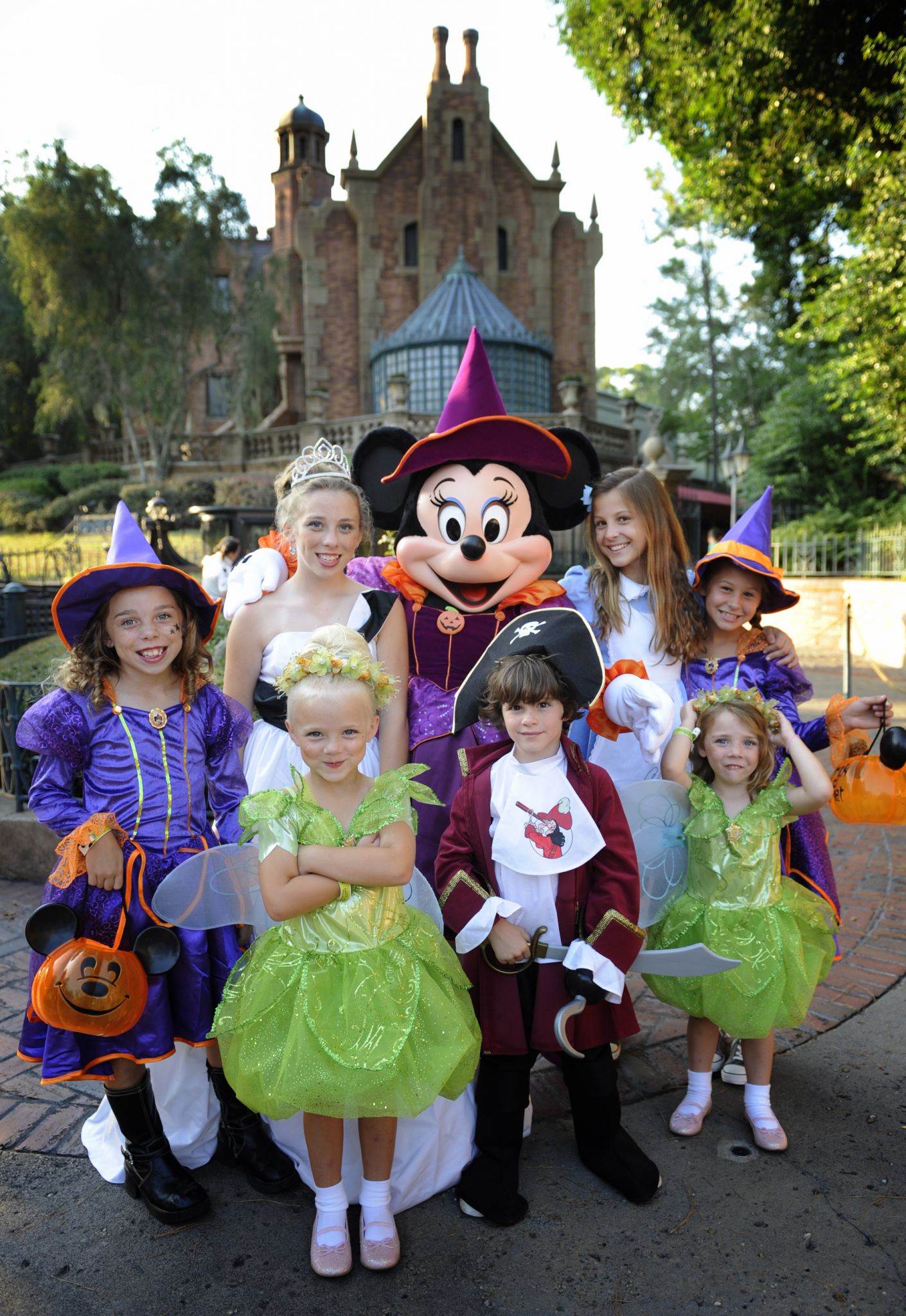 Do you love dressing up? Then make sure to pick your best and spookiest costume for this spooky event.
2. See your favourite characters all dressed up!
See your favourite Disney Characters in their best costumes for the event! The Characters will be showing off all kinds of costumes from spooky to spectacular as they step out in their "haunt-couture".
🎢 3.Our favourite spooky rides! 🎢
Space Mountain
I know just how much everyone loves Space Mountain, so imagine how cool this will be at Halloween! Rocket through complete darkness whilst a spooky Halloween-inspired soundtrack plays in the background, getting you into the Halloween mood. Space Moutain is the perfect ride for kids who love more thrilling rides!
Pirates of the Caribbean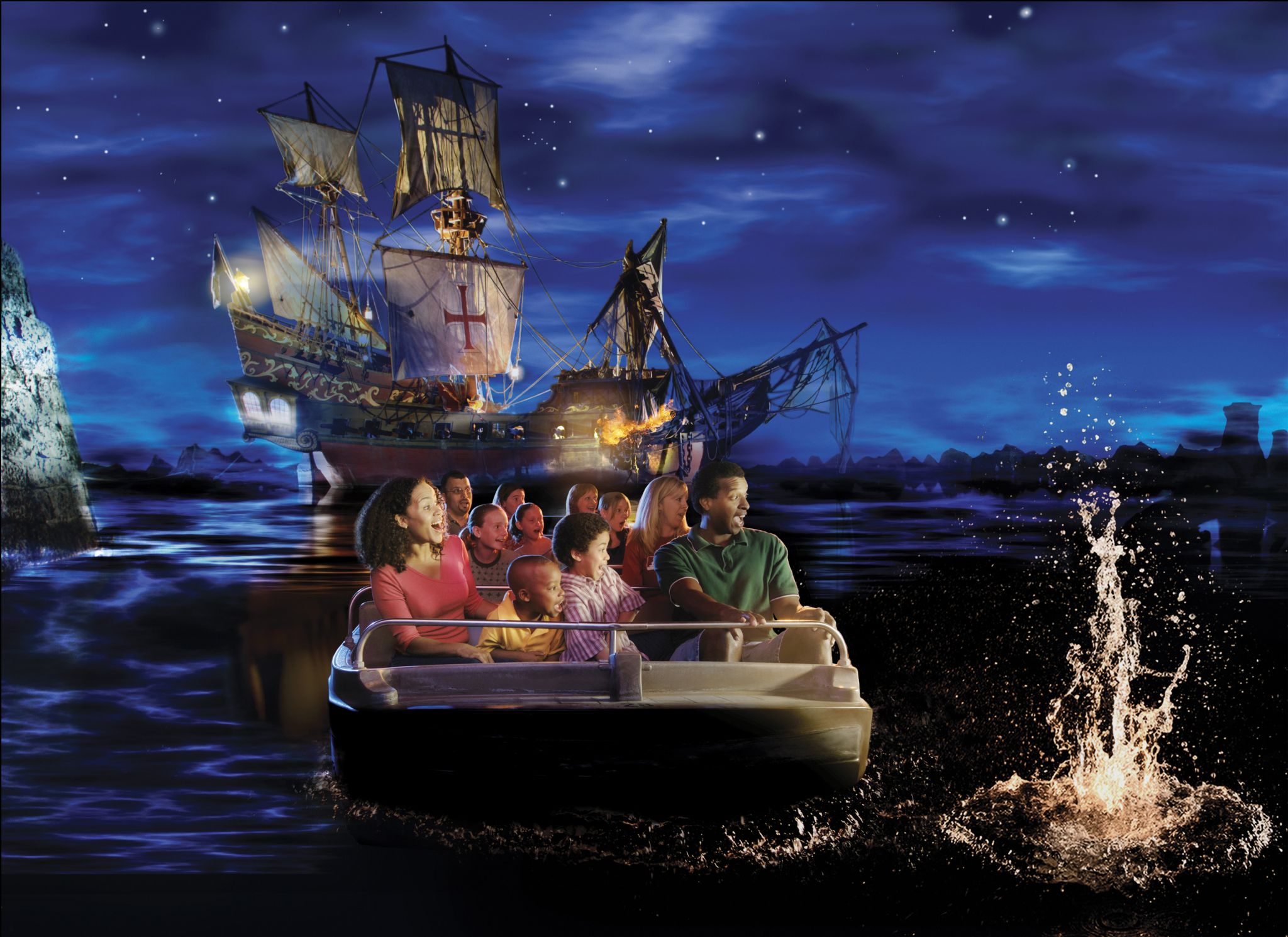 Argh you ready? Set sail to the high seas on this pirate adventure and discover a crew of live pirates engaging in a new adventure doing what pirates do best, searching for treasure! Will you be able to find the treasure?
Mad Tea Party
Get ready to spin round and round in an oversized pastel teacup as special lighting and music effects enhance this Halloween fur-raising experience. Don't worry, if dizziness isn't your cup of tea, control if you spin slowly or not at all!
Monsters Inc. Laugh Floor
This attraction is getting an all-new Halloween makeover! Follow a treat trail from our Human World into the grizzly Monster World! Get ready to interact with your favourite monster cast such as Mike Wazowski and teach them all about the spooky holiday we call Halloween. This attraction is sure to have the whole family crying of laughter.
🍟4. Our favourite spooky-themed foods!🍟
Tomorrowland Terrace Restaurant
Head over to this restaurant and devour delicious desserts in the Disney's Not So Spooky Spectacular Dessert Party. Enjoy a buffet with Halloween-themed treats such as chocolate-dipped strawberries, cupcakes and ice cream. Make sure to raise your glass with speciality drinks such as ghostly sparkly cider, signature lemonade and hot drinks. Before showtime nears, Cast Members will escort you to the priority viewing area to enjoy Disney's Not So Spooky Spectacular over at Cinderella Castle.
5. Mickey's Not So Scary Halloween Party Dining At Multiples Restaurants
 Witches, bats 'n' black cats are all welcome to join in and celebrate in true Halloween spirit at select Magic Kingdom Restaurants! Indulge in fabulous food and fantasy at four popular restaurants. The restaurants taking part in the spooky magic are:
1. Be Our Guest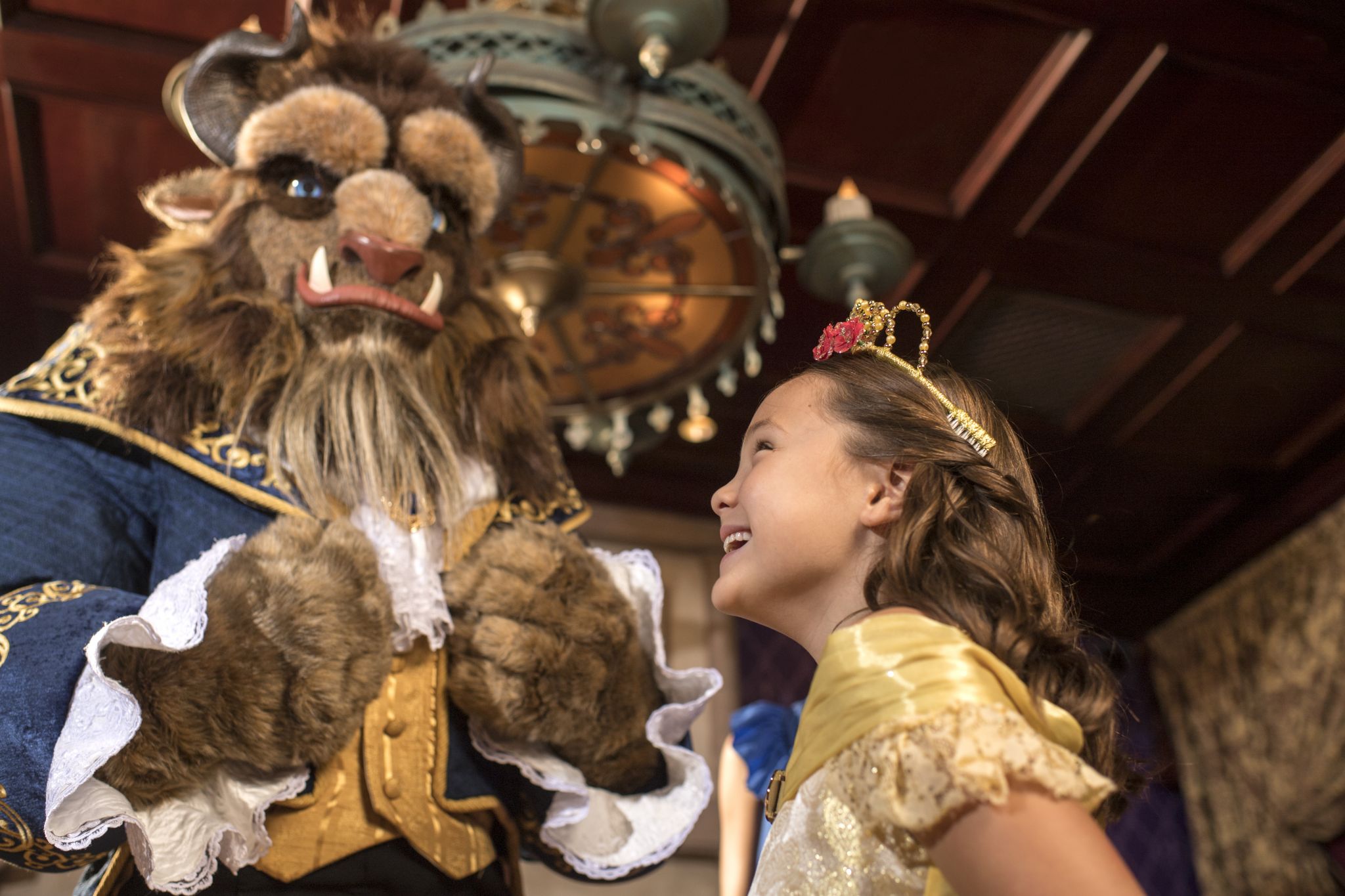 Indulge in delectable French-inspired food and enjoy the enchanting decor that this Beauty and The Beast themed restaurant has to offer.
2. Crystal Palace
Enjoy a feast with your favourite friends from the Hundred-Acre Wood at this brilliant buffet. Join Winnie the Pooh and a few of his friends for a silly good time!
3. Cinderella's Royal Table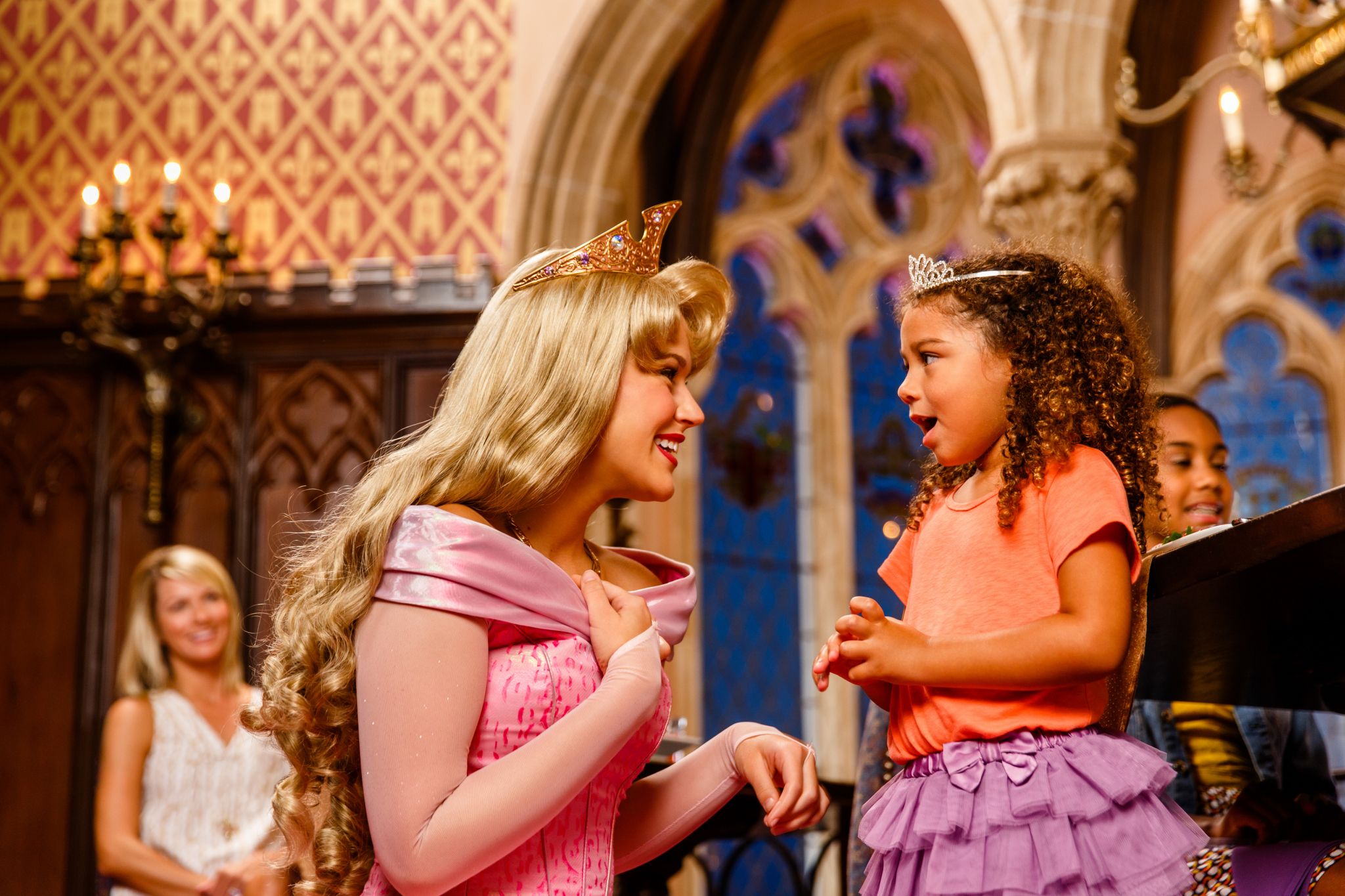 If you adore the Disney Princesses as much as I do, you won't want to miss this fairytale feast. Featuring your favourite Princesses such as Cinderella, Jasmine, Snow White and Ariel, make sure to get a picture!
4. The Plaza Restaurant
Step inside a family-friendly restaurant in this turn of the century elegant dining experience. Enjoy a hearty breakfast, mouthwatering lunch or a fantastic family dinner with delicious desserts.
5. Tony's Town Square Restaurant
Head over to this restaurant to take part in Cruella's Halloween Hide-A-Way! Mingle with the wickedly fabulous Cruella De Vil and enjoy reserved seating for Mickey's Boo-to-You Halloween Parade. As you dine, you'll be able to meet Cruella as she stops by your table to grace you with her wit. Later, you'll be able to see some of the other sinister gang from your reserved seating section as you watch Mickey's Boo-to-You Halloween Parade.
🎪6. Our favourite spooky shows!🎪
The Cadaver Dans Barbershop Quartet

Time: 7pm, 7:45pm, 8:30pm, 9:50pm & 10:30pm
Venture into Frontierland and make sure to keep an eye out for this ghostly group The barbershop quartet will have you howling in laughter to bone-rattling tunes which may include Disney classics such as "Cruella De Vil", "Trick Or Treat" and "Boo". Make sure to prepare questions for this group as they like to answer in "dead pan" humour!
Mickey's "Boo-to-You" Halloween Parade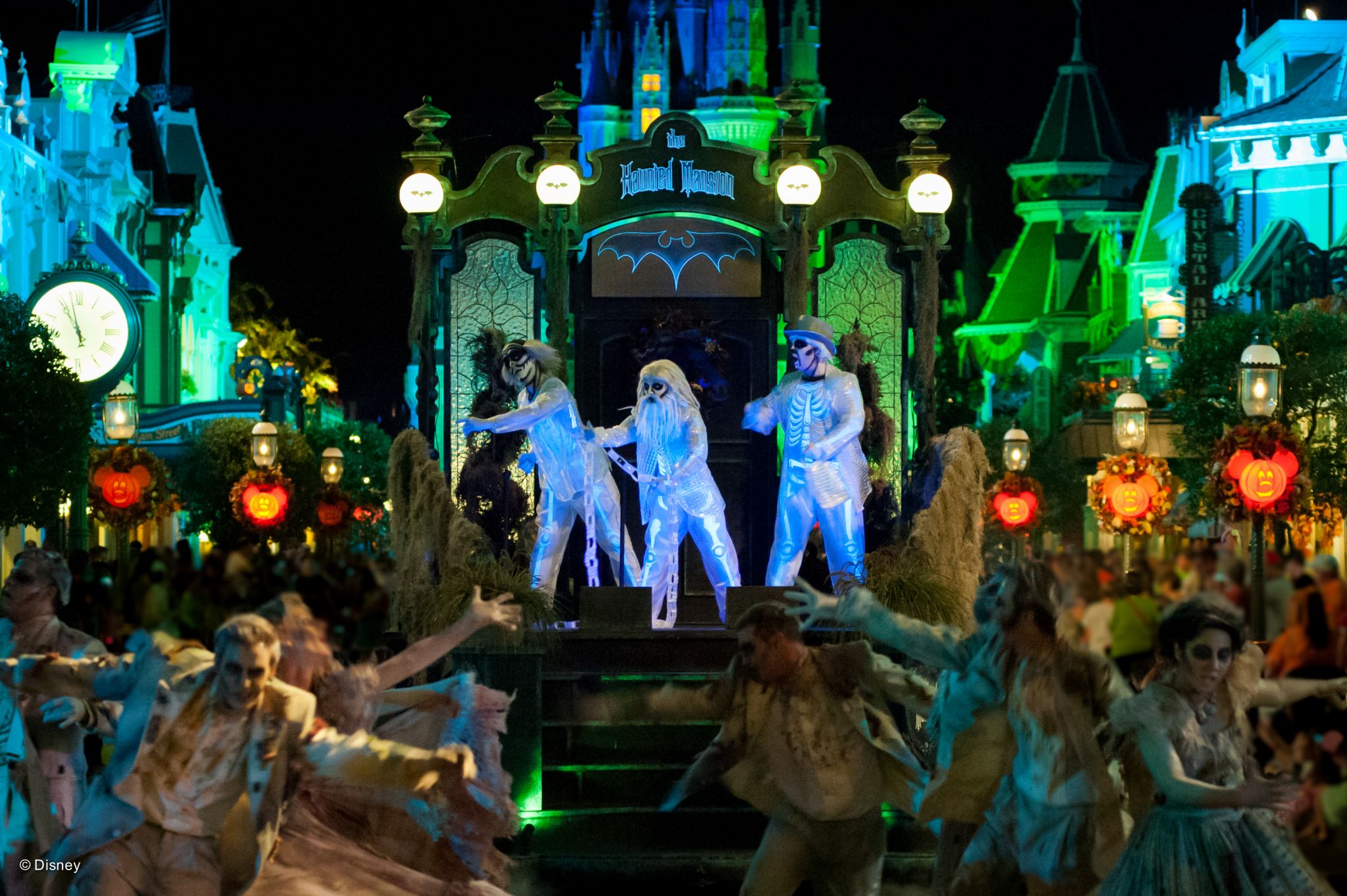 Time: 9:15pm & 11:15pm
Marvel at dastardly villains and ghastly ghouls as they float by during this spellbinding parade. Keep a lookout for Mickey Mouse and Minnie Mouse dressed in their favourite Halloween costumes as they go trick-or-treating down Main Street. There will also be hitchhiking ghosts featuring the spectral bride, Tomorrowland unit with the spectacular The Incredibles and Buzz Lightyear along with other characters and villains.
Hocus Pocus Villain Spelltacular
Time: 8:30pm, 10:45pm & 12am
Experience chills and thrills while encountering Disney Villains during this show. Marvel at the Anderson Sisters as they use their magic to host a wicked fun fest as they cast a spell on everyone in Magic Kingdom park. Look for appearances from Dr, Facilier, Oogie, boogie and Maleficent. This show features amazing dancers, wild visual projections and otherworldly special effects for the whole family to get into the Halloween spooky spirit!
7. Disney's Not So Spooky Spectacular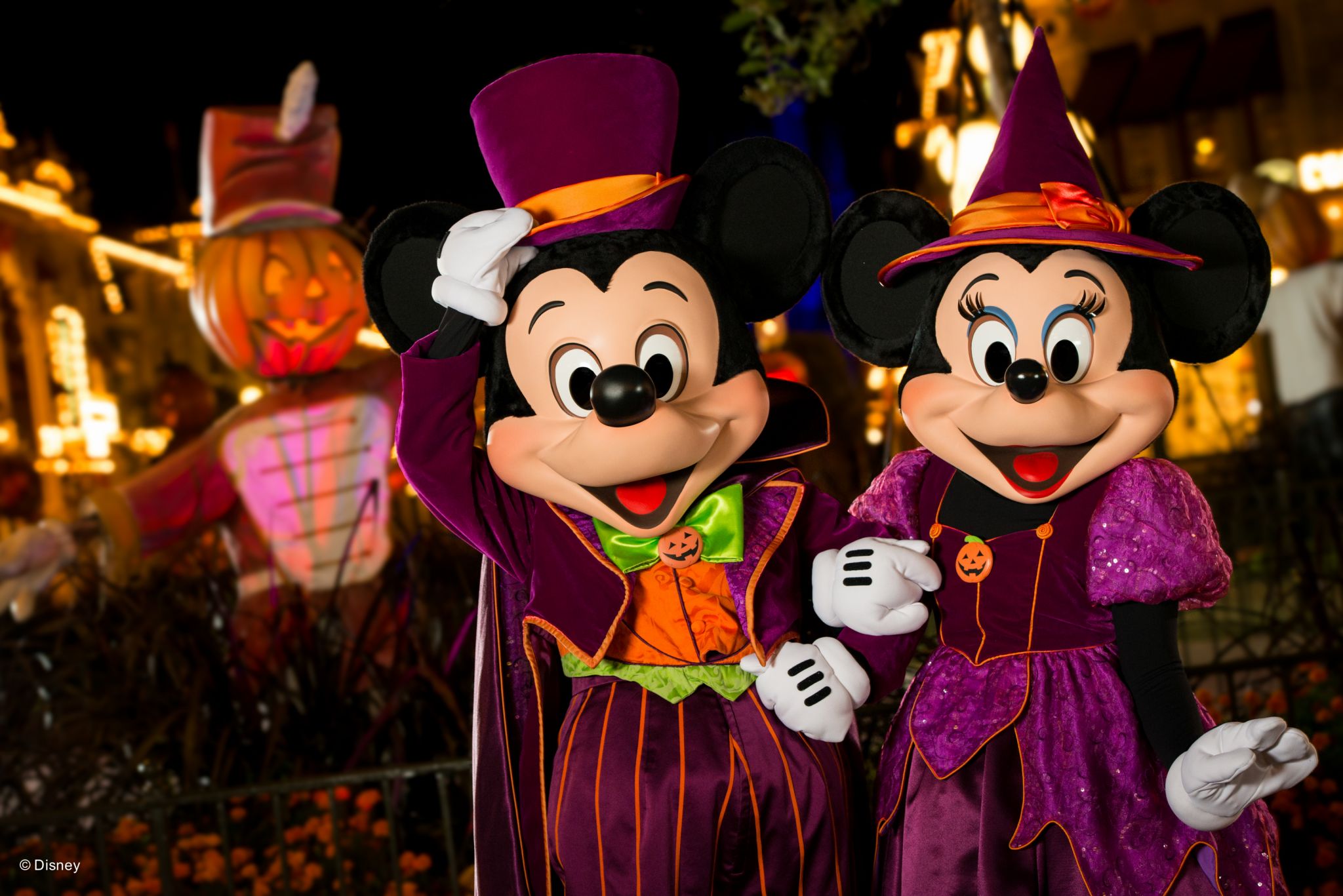 Time: 10:15pm
Gather round and watch Jack Skellington host this not so scary-tale! Watch the frightfully fun fireworks display as Mickey, Minnie, Donald and Goofy are spirited away to a mysterious haunted house! Make sure to watch the state-of-the-art projection effects, lasers, light and fireworks.
What have you been up to lately? We'd really love to know! Someone else might love it, and really want to go! If you've got ideas, suggestions or reviews, you can shout all about it on whatever channel you choose!
Let's go on a Picniq! Follow us on Facebook, Twitter or tag us on Instagram using #PicniqUK!