Thorpe Park Resort is full of endless fun,
So prepare to get dropped, splashed, and spun!
Experience the inverted spins of Nemesis Inferno,
Or test out Stealth which is far from slow!
Why is Thorpe Park Resort such a hotspot for young families?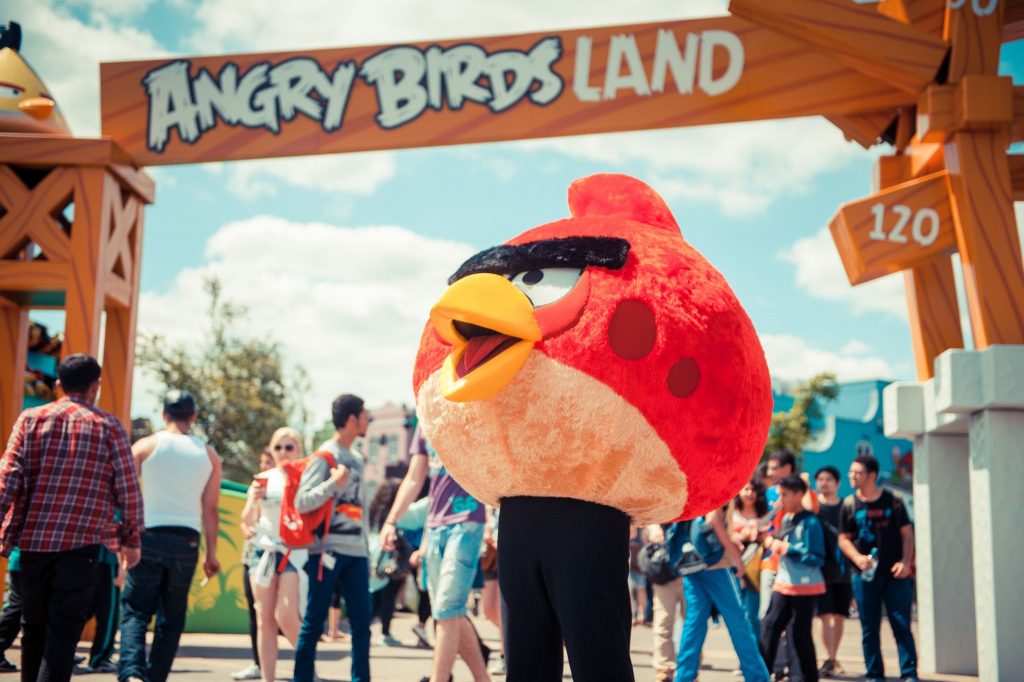 Thorpe Park Resort has become a super popular destination for families across the UK! With thrilling rides, action-packed attractions, and brand new events including 'Carnival' at Thorpe Park Resort this summer, we've compiled our list of 5 reasons why you should visit this summer with your family…
Plus, save with our exclusive family for £136 for 4 this summer! Book here!
1. The ultimate thrill-seeking attractions!
It comes as no surprise that one of the largest theme parks in the UK hosts an array of frightening rides for every thrill seeker to enjoy! Known as the 'unholy trinity', Stealth, Colossus, and Nemesis Inferno are the trio of rides at Thorpe Park guaranteed to leave you belly laughing or screaming the whole way round! Check them out below:
Stealth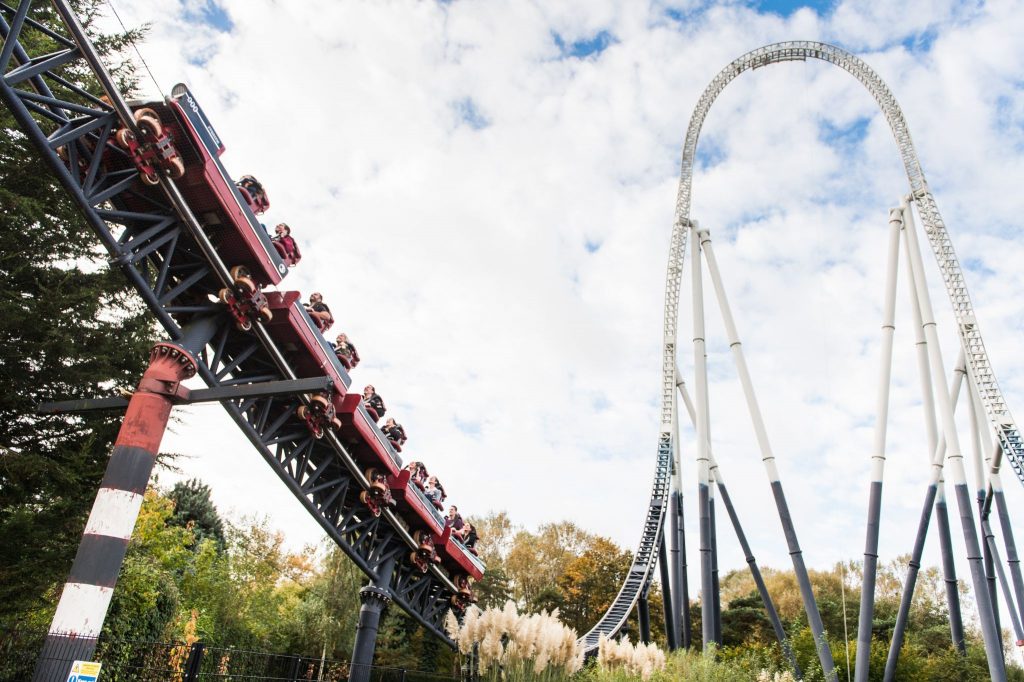 You don't need us to tell you why the UK's fastest rollercoaster is thrilling… experience the brake horse power of two Formula 1 cars on this giant roller coaster and prepare to be propelled from 0-80 miles per hour in less than 2 SECONDS!! Are you brave enough to take on this challenge?
Colussus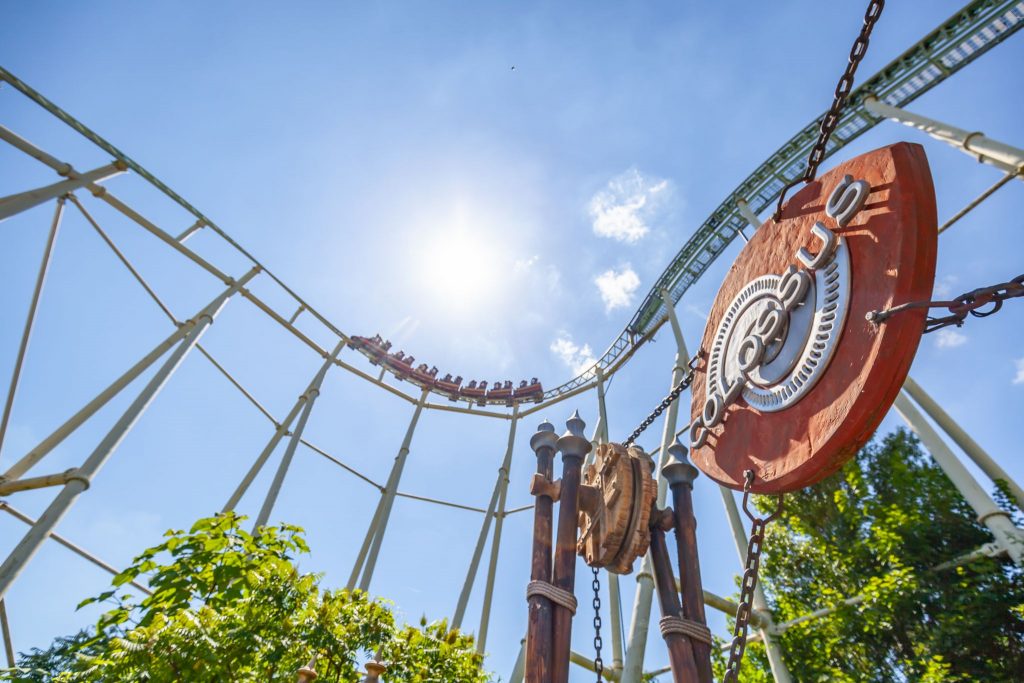 The world's first ten-loop roller coaster will have you holding on tight this summer!
Experience TEN exhilarating inversions, loops, rolls and corkscrews on Colossus… at 98ft in the air, this coaster will have you dropping close enough to wave at visitors in the park! Brace yourself and prepare for the ride of a lifetime!
Nemesis Inferno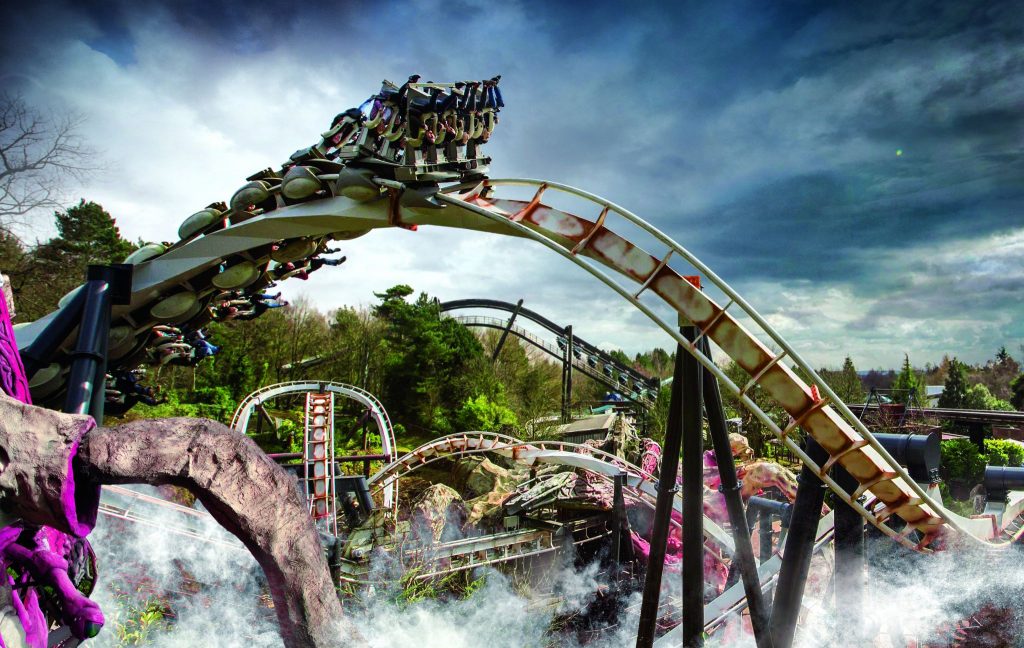 Take a flight on Thorpe Park's only inverted roller coaster – hold your nerve as you burst through the fiery pit of a steaming volcano!
Nemesis Inferno is an iconic thrill ride full to the brim with adrenaline, watch your legs dangle below you as you spin, dive and loop around 750 metres of steel track at speeds of up to 50mph!
2. Take a SPLASH with iconic water rides!
Tidal Wave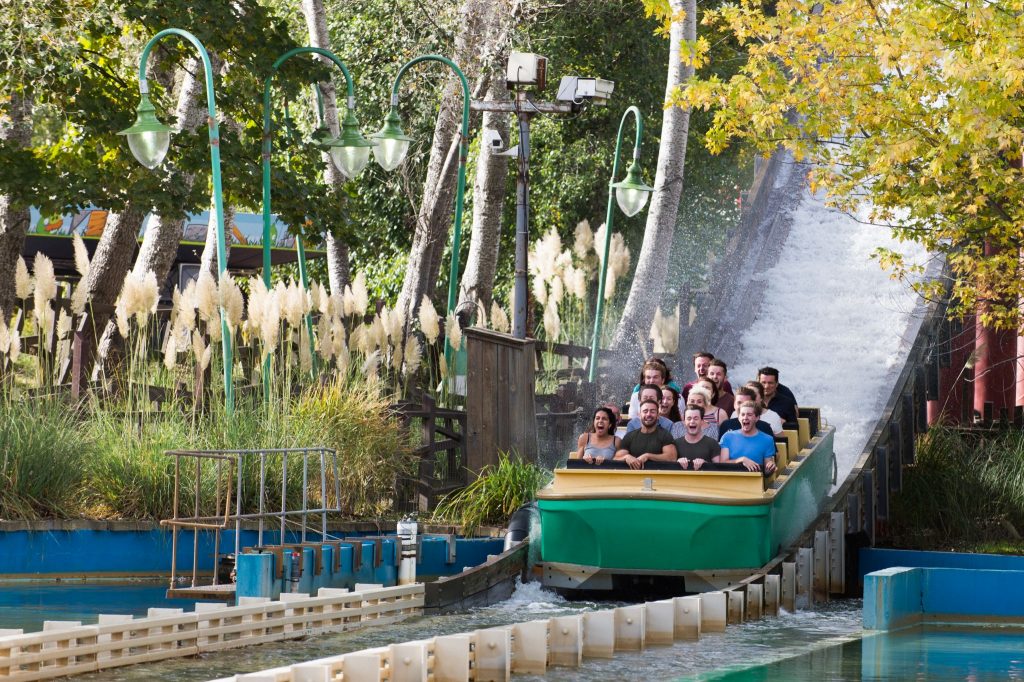 One of Europe's tallest water rides, Tidal Wave offers a super-soaking experience you have to see to believe!
Plunging 85ft into the waters below, this iconic ride is guaranteed to leave you exhilarated, and drenched!
Storm Surge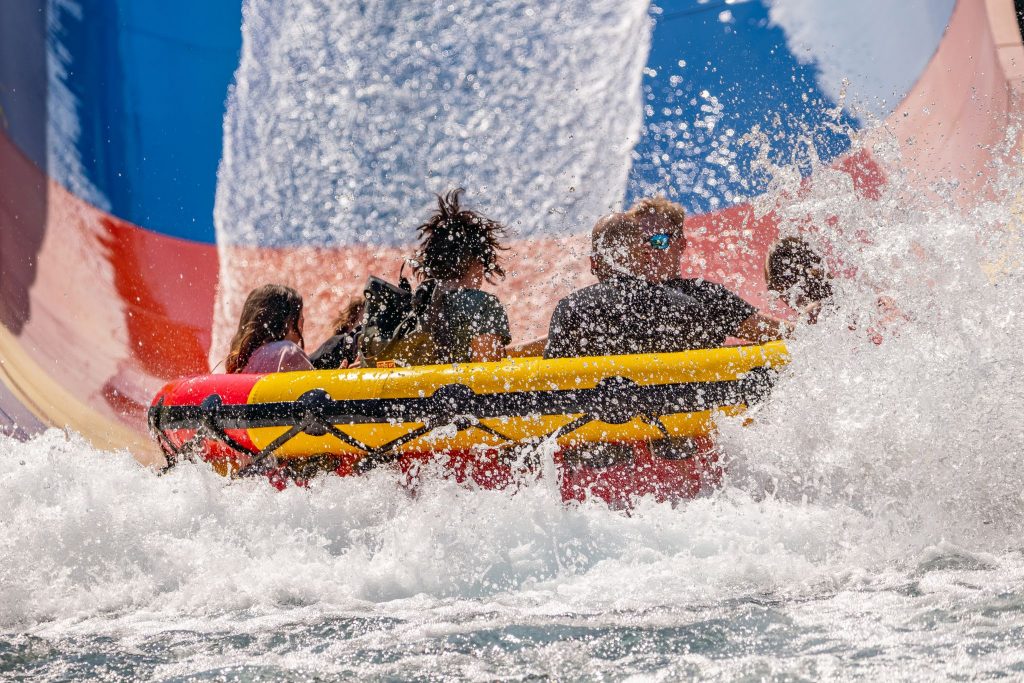 Dive into Storm Surge and spin your way to the finish on this sky-high water ride!
Go round the twists and let go of control on the 64ft spiralling descent!
Rumba Rapids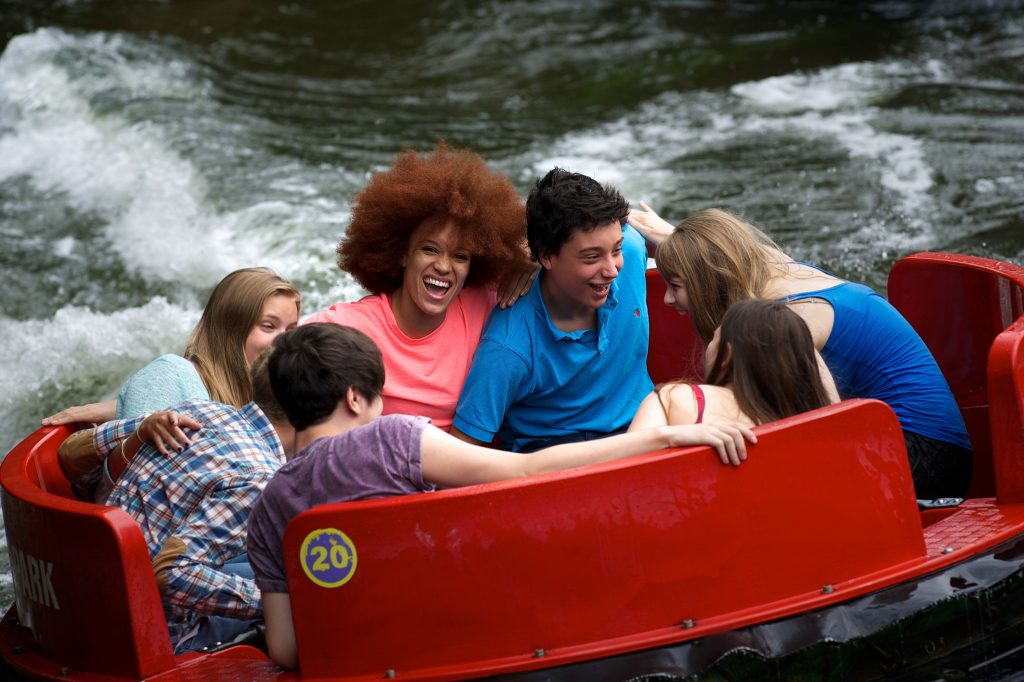 Make a splash on the Rumba Rapids! Less intense than the others, you can enjoy a ride down the Island's rapid river.
3. The breathtaking Amity Beach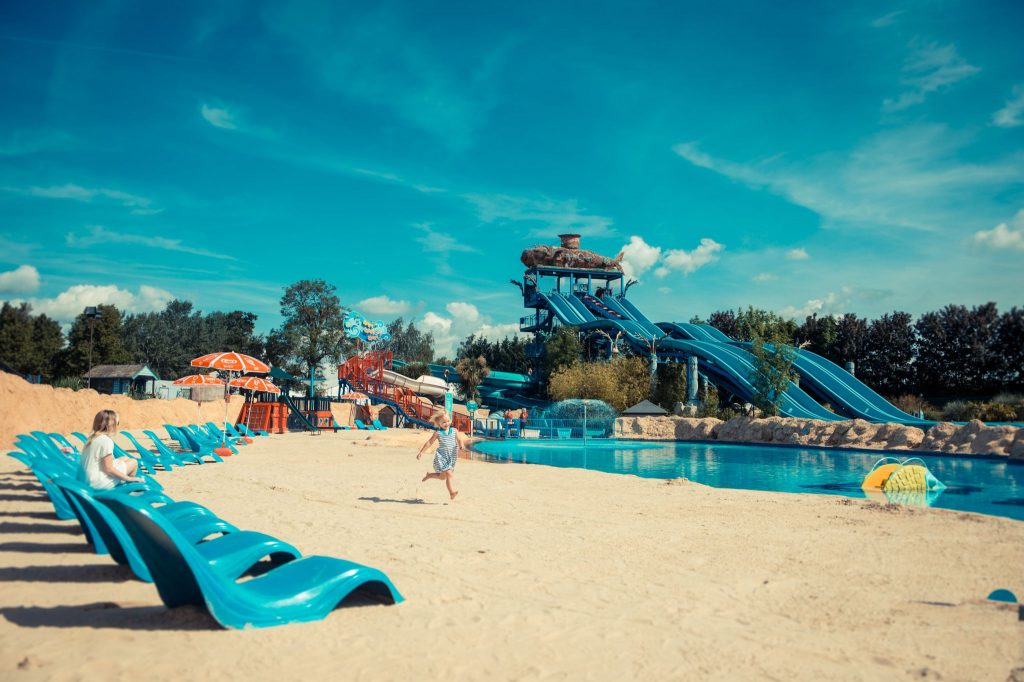 Sit back and relax after a hard day of thrills and enjoyment…
Amity Beach is the ultimate place for families to chill! Your little ones can swim, paddle, and slide their way around the beach whilst you get some well-needed rest!
4. NEW! The Playground
There's something for everyone at Thorpe Park including all little thrill-seekers in training!
The brand-new playground is a safe space for your little ones to let it all out! Before you know it, they'll be riding Stealth and the unholy trinity!
Accessibility is at the heart of the playground with equipment for children of all ages!
5. The fun-filled Angry Birds 4D Experience
Join the Angry Birds in action as you sit back and enjoy the high-tech movie experience!
Be a part of the action as rumbling chairs guide you through a fast-paced adventure! This is the perfect experience for families with younger children!
What have you been up to? We'd really love to know! Someone else might love it, and really want to go! If you've got ideas, suggestions or reviews, you can shout all about it on whatever channel you choose!
Let's go on a Picniq! Follow us on Facebook, Twitter or tag us on Instagram using #PicniqUK! ❤