Need a fun way to cool off in the sun,
Grab your family and a water gun,
From water balloon fights to sprinkler fun, prepare to get wet!
It's sure to be the coolest summer yet! 
With the weather warming up again, we've made a list of the best water games to keep you and your family cool whilst you're at home!
1. Water Balloon Fight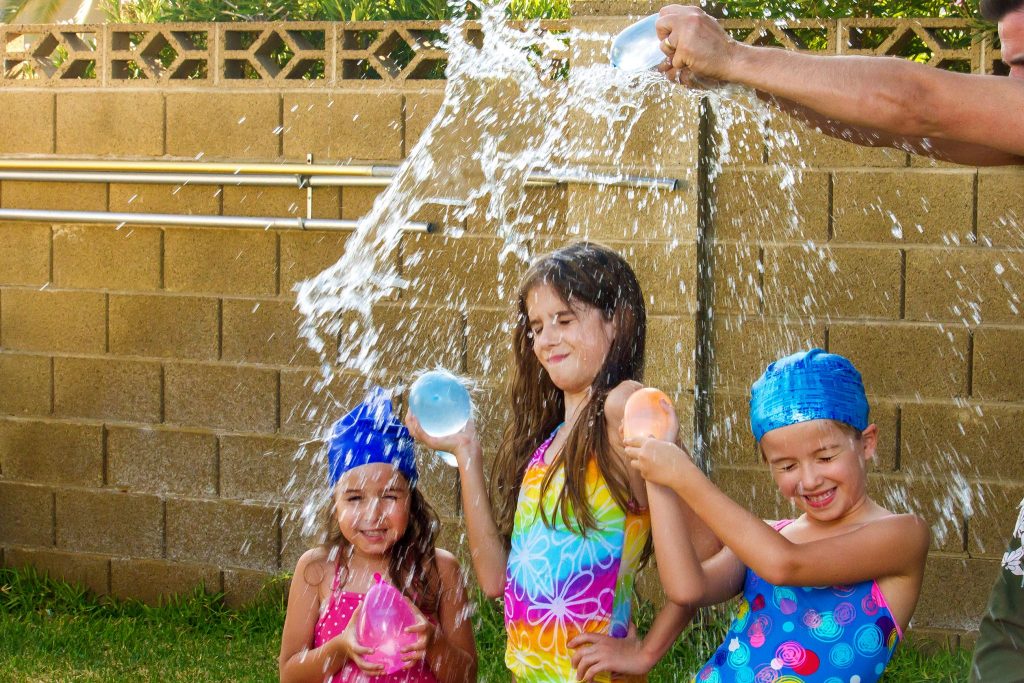 Is there anything more fun than a water balloon fight? Simply fill up as many water balloons as you can and let the children throw them at each other!
 2. Duck, Duck Splash
Similar to Duck Duck Goose, sit the kids in a circle and nominate a child to be 'it'!  The child who is "it" has a cup of water. They will walk around the circle saying "duck, duck, duck" whilst splashing a little bit of water on each head. When they get to the person they want to tag, they yell "splash" and throw the rest of the water in the cup onto that child's head. That child then has to chase them around the circle to try and beat them back to their spot or else they are the new 'it'.
3. Sprinkler Dance Party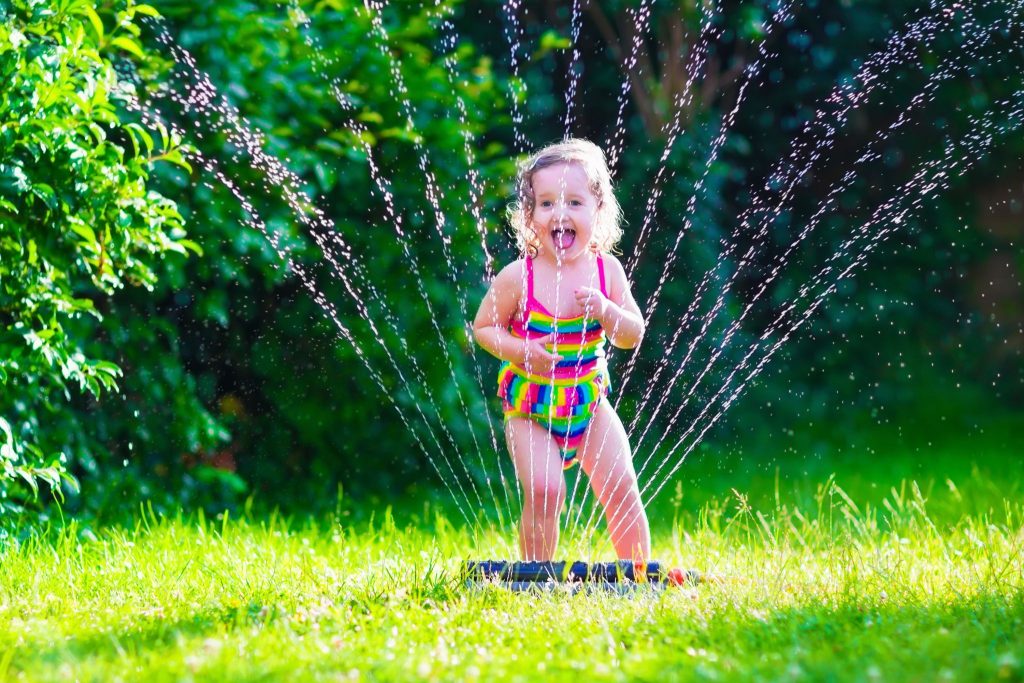 Sprinkler time is the very best time for your children to bust some dance moves. Think of it as 'So You Think You Can Dance', sprinkler version?! Let the kids can make up their own dances or dance along to the famous Macarena, The Conga or maybe even the running man! The best part is, sprinklers are not very expensive and all you have to do is screw it on to your garden hose for endless hours of kids entertainment!
4. Sponge Relay
All you need for this game is 4 buckets, 2 extra-large sponges and some crazy, water-loving kids! Start by splitting the kids into two teams. Each team has two buckets and a sponge. Fill one of the buckets with water and put it a few yards in front of the empty bucket. The aim of the game is that one player from each team takes their sponge, runs down to the full bucket, fills the sponge with water and runs back to squeeze as much water as possible into the empty bucket. Then, the next player goes and so forth, like a relay! The team with the most water in their bucket (the one that started out empty) wins!
5. No Rules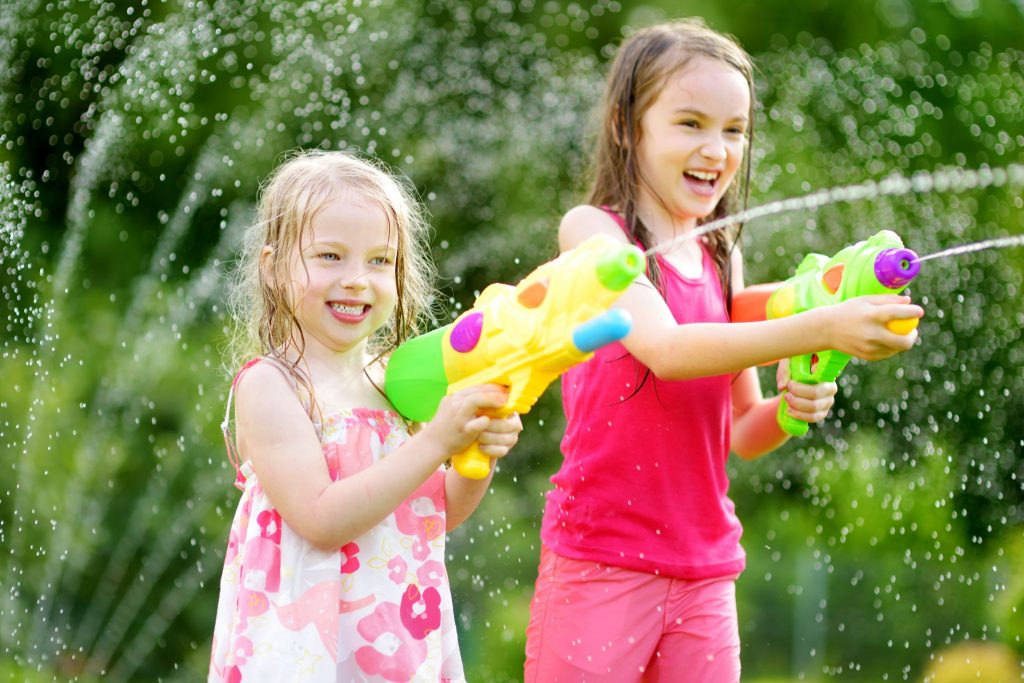 For the ultimate water fight, we have the perfect idea for you! Let's face it, a water fight doesn't need lots of rules to be fun. So, your one rule? Get the opponents as wet as possible!
Plus, 3 awesome water toys:
264 Pack Self Sealing Water Balloons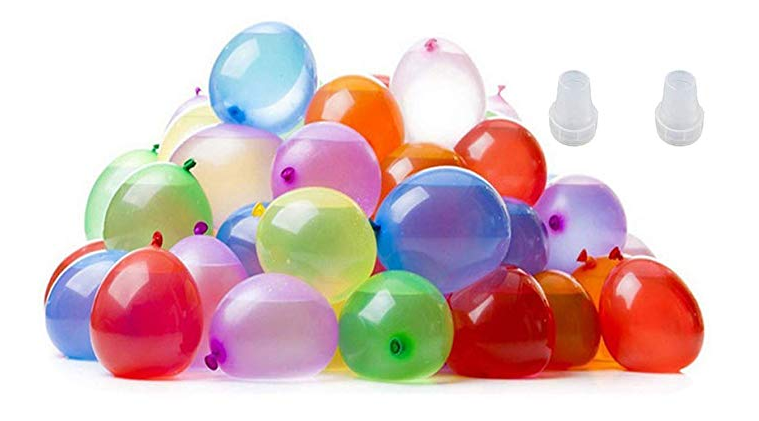 Wanting to have a water balloon fight, but don't have any balloons? No need to worry, we've found a 264 pack of water balloons for just £10.90! Plus,  these water balloons are self-sealing, so no need to tie by hand. Buy yours here! 
Sprinkle and Splash Play Mat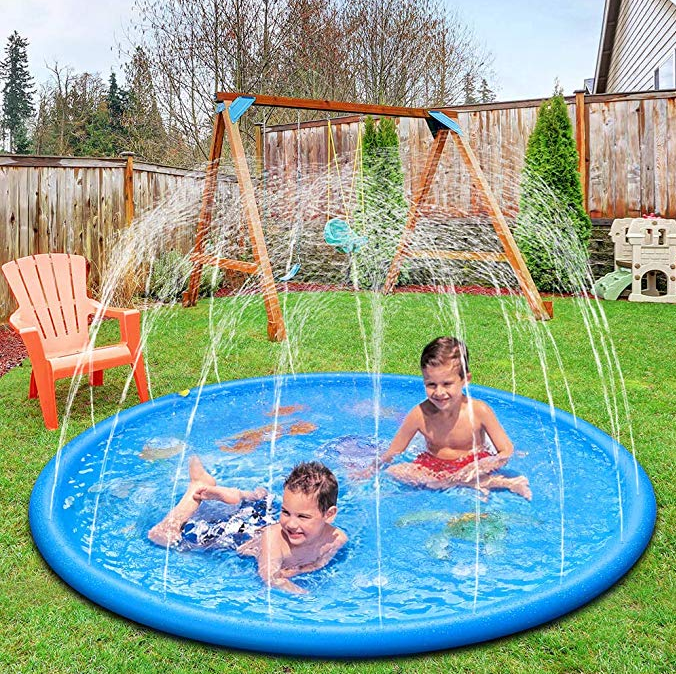 We've found the perfect sprinkle and splash play mat guaranteed to be loved by kids especially on a hot summer day! This package also includes 15pcs Anti-slip tapes to avoid slipping on the mat. Check out using Amazon Prime One-Day Delivery and it will be here before you know it! Buy here!
Nerf Super Soaker

For the ultimate water fight of the summer, we've found the perfect water gun! Able to hold up t0 1.6 litres of water, victory can be guaranteed with this ace toy. Kids can run around spraying and splashing for hours. Buy yours now!
What have you been up to? We'd really love to know! Someone else might love it, and really want to go! If you've got ideas, suggestions or reviews, you can shout all about it on whatever channel you choose!
Let's go on a Picniq! Follow us on Facebook, Twitter or tag us on Instagram using #PicniqUK!