If you're looking to make the most of the Easter holidays and celebrate the fact that spring is here, be sure to pay a visit to some of these must do events across the UK! From Easter egg hunts, trails and cute animals galore, you'll be spoilt for choice at where to start first. 
Happy Birthday Dear Zoo – 35 Years! ZSL London Zoo, London
31st March – 16th April, from 10am
Celebrate the lovely book 'Dear Zoo' as it celebrates 35 years since it was published! Follow a fun interactive trail in search of stamps and finding out all about the zoo's animals. There will be great activities to enjoy at each stop on the trail with a badge to collect at the end! BOOK HERE.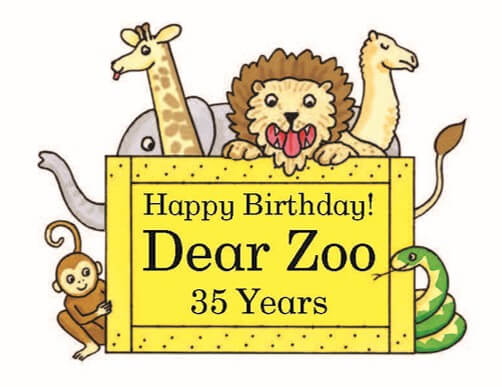 Bounce Like Bunnies, Oxygen Freejumping Parks (London, Derby, Leeds, Manchester, Southampton, Wigan)
**15% off using the code PICNIQ15**
Put a spring in your families step this Easter! Jump, flip, leap, play and soar to your heart's content! There'll be easter egg hunts, colouring-in competitions, bunny races and much more! Plus use code PICNIQ15 to save 15% when booking. BOOK HERE.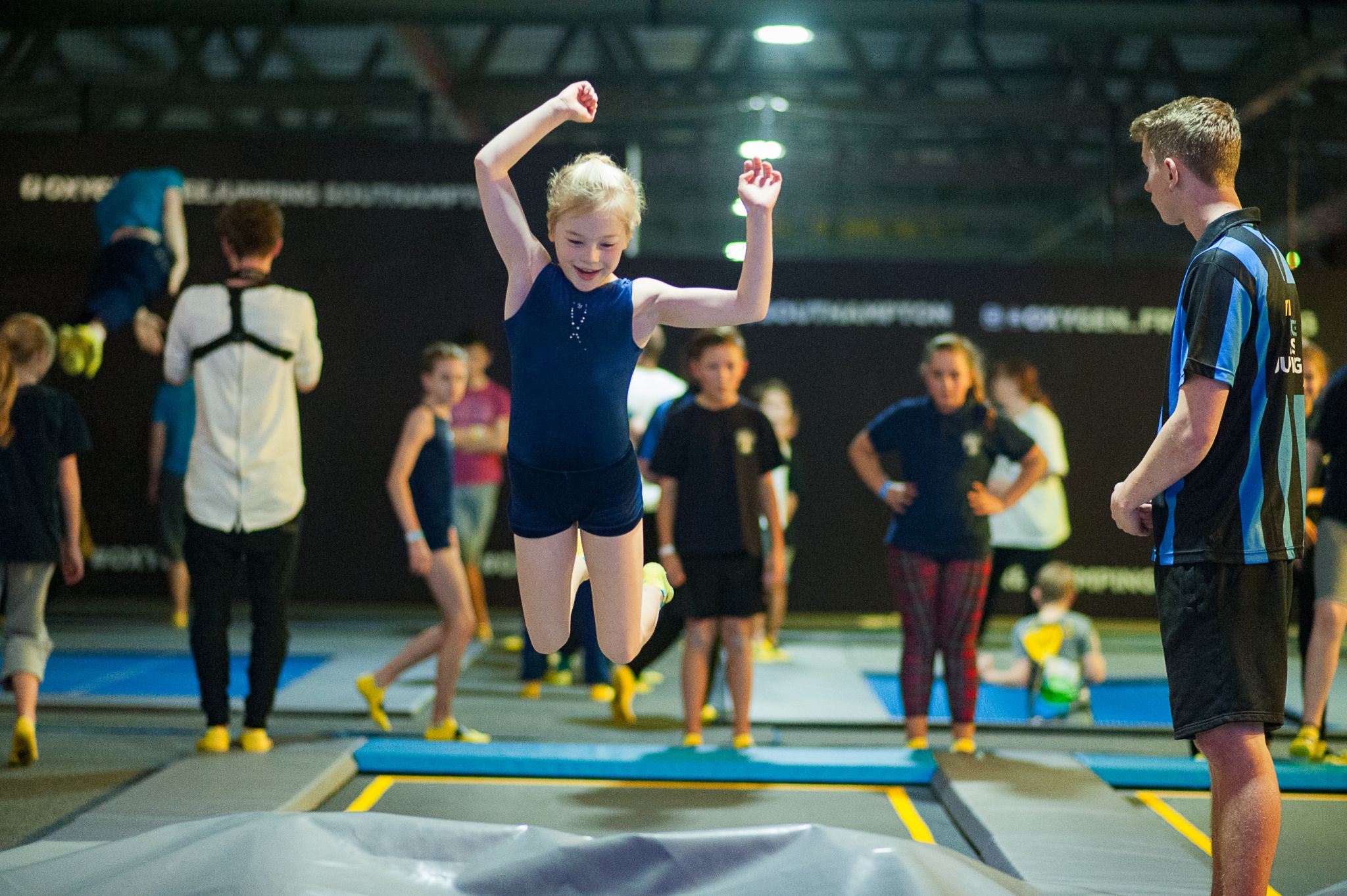 Tall Ships Festival, Thames River Services, London
12th – 15th April, departures from 3:30pm
Spend a delightful family time aboard a boat seeing the magnificent Tall Ships Regatta which this year marks the 150th anniversary of the Canadian Confederation. See over 40 tall ships set sail from Greenwich as they make their way to Quebec in Canada. BOOK HERE.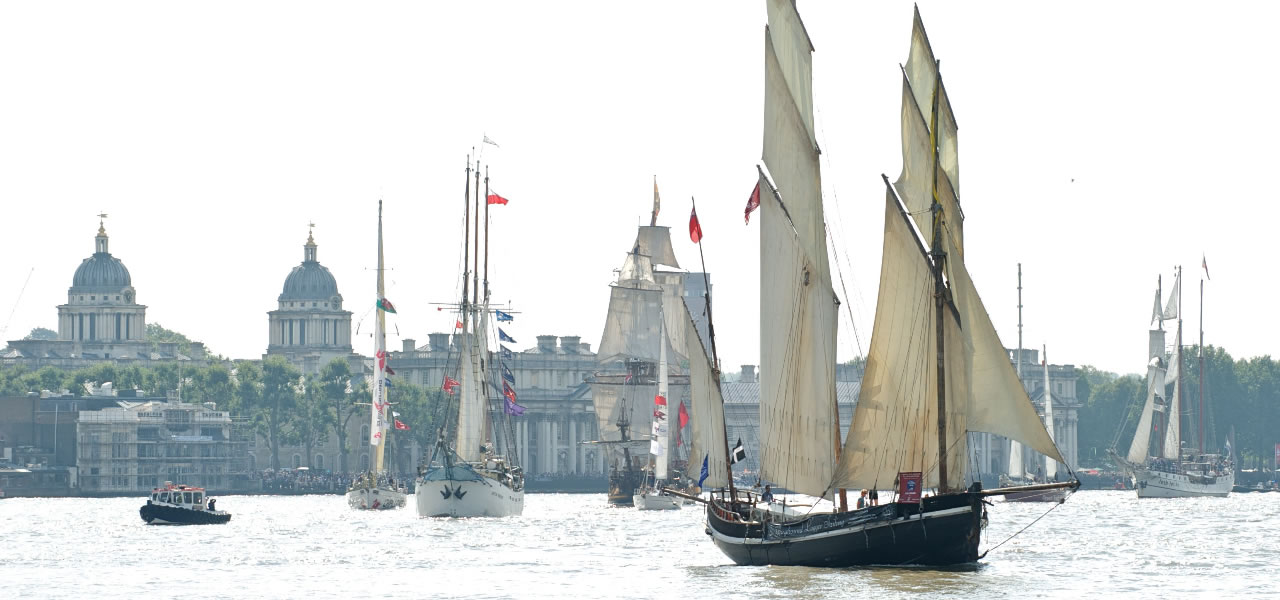 Easter Eggstravaganza, West Midland Safari Park
8th – 23rd April, 10am – 5.30pm
Watch the animals enjoying their Easter fun, join in with the Eggsplorer trail and help the Easter Bunny to find the missing Easter Eggs.  Embark on the Easter challenge and hand in your completed trail to receive a prize! Find out more

KidZania, London
This child sized city located within the Westfield shopping centre is the perfect place for children to let their imaginations run wild as they test out real jobs such as being a pilot, fire fighter, radio presenter, banker, police officer and many more! BOOK HERE.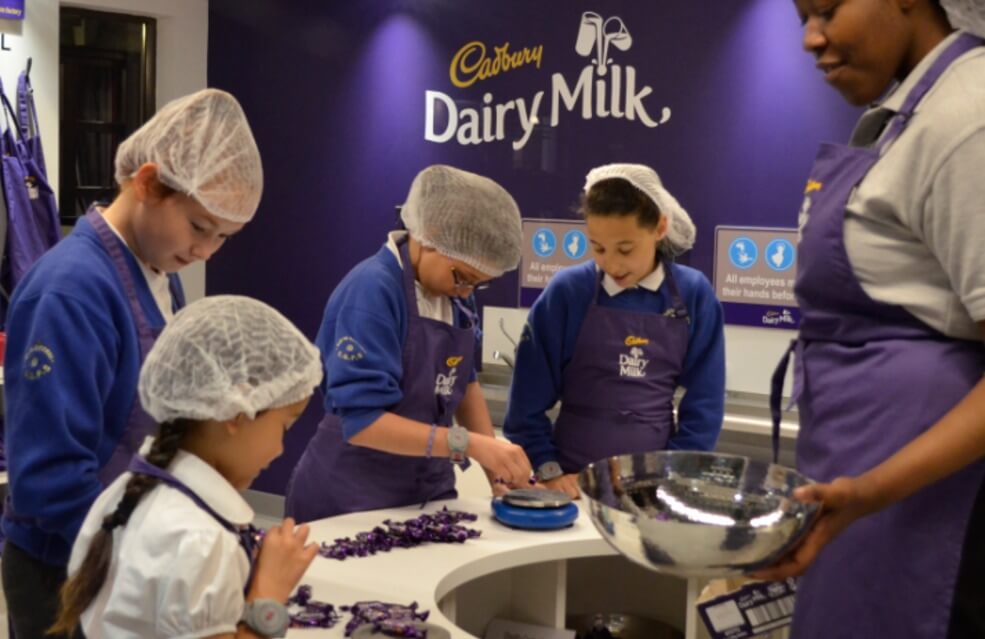 Ripley's Believe it or Not! London
With over 700 fascinating artefacts that are spread over 5 floors and covering a wide range of themes, featuring amazing art, incredible nature and simply the weird and wonderful that intrigue you, Ripley's will not disappoint! BOOK HERE.

The London Bridge Experience, London
Not for Be prepared for thrills, laughs and frights as you are regaled with stories from the past as you experience London's gruesome history first hand! Meet some of London's most horrifying characters including Jack the Ripper and Ben Crouch. Not suitable for young children BOOK HERE.
The Original Sightseeing Tour, London
Explore the famous sights and sounds of London in comfort on a hop‐on, hop‐off Original Tour bus! Your ticket allows access to 6 bus tour routes, 3 free walking tours and a free Thames Cruise.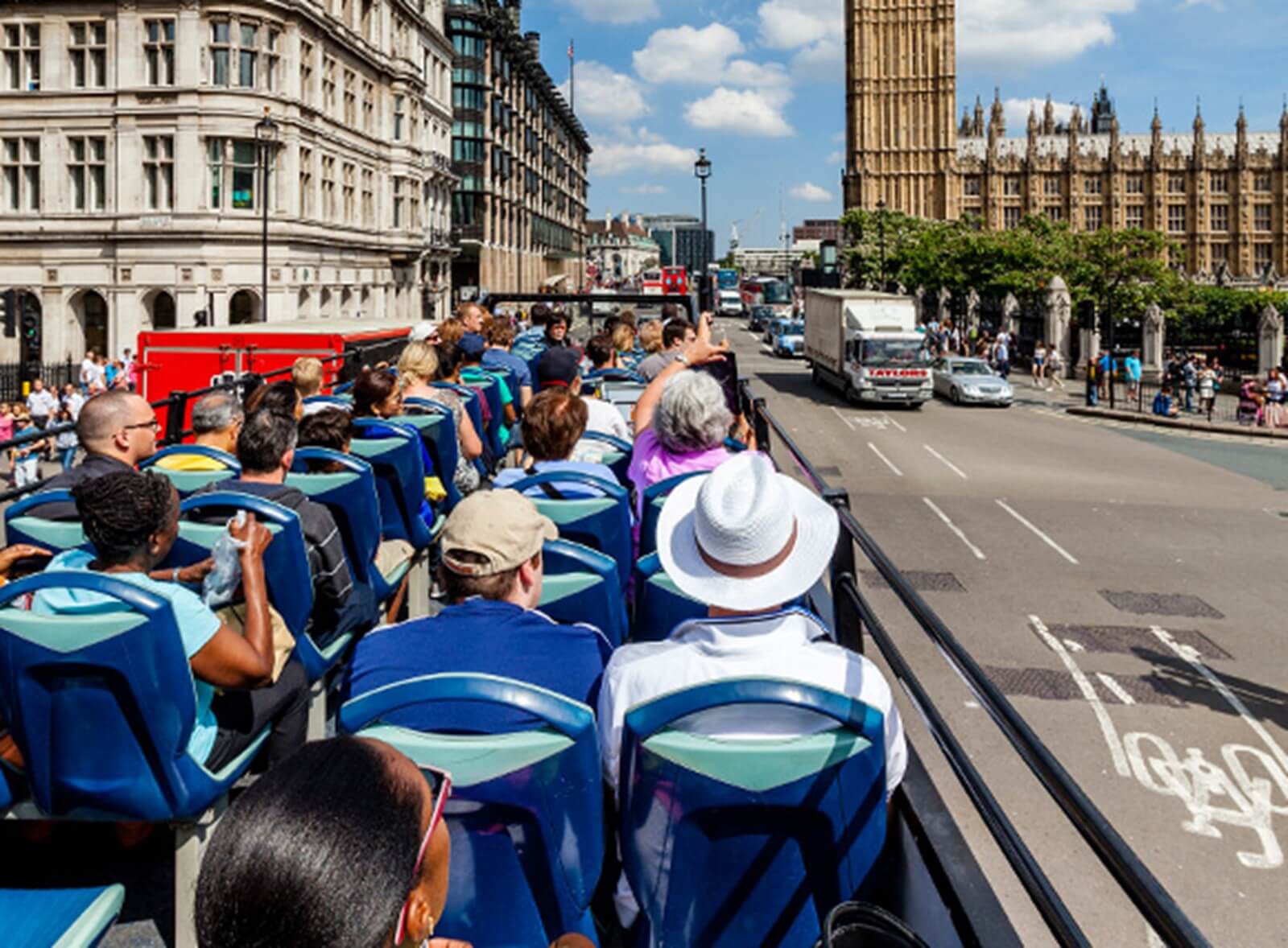 Urban Festival, Southbank Centre, London
31st March – 16th April
Come and enjoy fantastic free entertainment in the form of break dancing battles, workshops, free family events and parties to celebrate the fantastic Southbank Centre! Find out more.

Curious and Curiouser: Alice in Wonderland at Easter, Sutton House and Breaker's Yard, London
13th – 16th April, 12 – 5pm
Don't be late for thisAlice in Wonderland adventure! Witness the Mad Hatter's Tea Party, look for the White Rabbit and see the kids have fun joining in with arts and crafts. Find out more.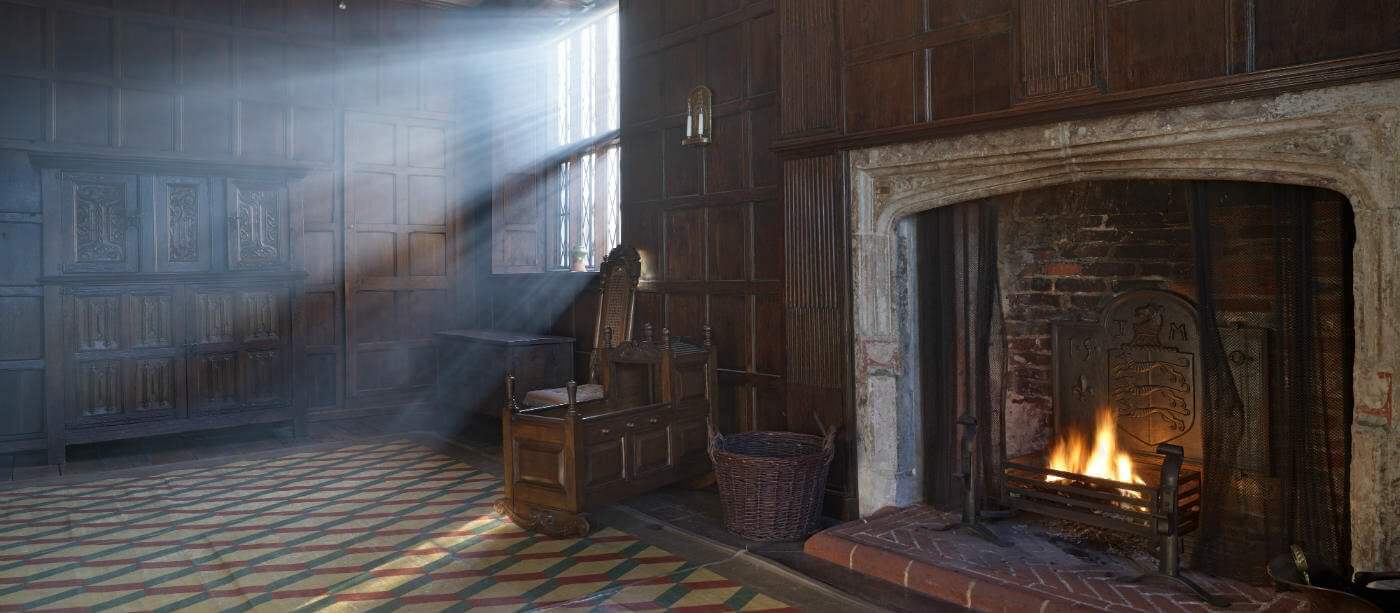 Where's Wilf Easter Bunny Trail, Portsmouth Historic Dockyard, Hampshire
3rd – 23rd April, 10am – 5pm
Wilfred, the Royal Navy pet rabbit, has been exploring and left paw prints all over this historic dockyard! Can you find them all to solve an Easter riddle?  Find out more.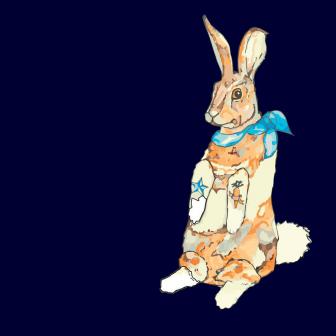 Marvellous Monsters! Longleat Safari and Adventure Park, Wiltshire
7th – 22nd April, 10am – 5pm
Twenty amazing animatronic will be making their way to Longleat to entertain and enthral everyone with their skills! They all have a special message to highlight the fact we need to look after and preserve them, so they can continue to buzz, scuttle and crawl for many centuries to come! BOOK HERE.

Easter Extravaganza! Paradise Wildlife Park, Hertfordshire
9th – 22nd April, 9:30am – 6pm
Why not enjoy an eggs-citing time surrounded by exotic wild animals over the Easter holidays? There will be lots of Easter themed animal feeds to see and a fun Easter Hunt with the chance to meet the Easter Bunny himself! Kids can have their faces painted and join in with lots of crafts, fun and games. BOOK HERE.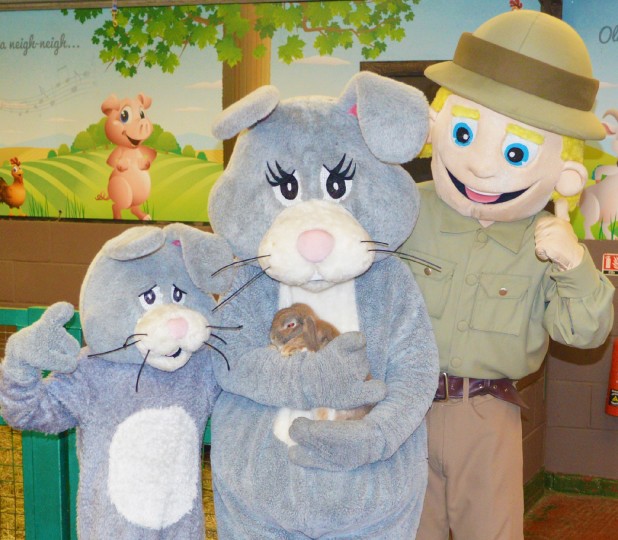 Paw Patrol – Marshall and Skye! Adventure Wonderland, Christchurch
18th April, from 10:15am
This fun filled day out is a must for fans of Paw Patrol! Come and meet the two cheeky pups Skye and Marshall themselves! They will be making special appearances throughout the day so don't forget to bring a camera! BOOK HERE.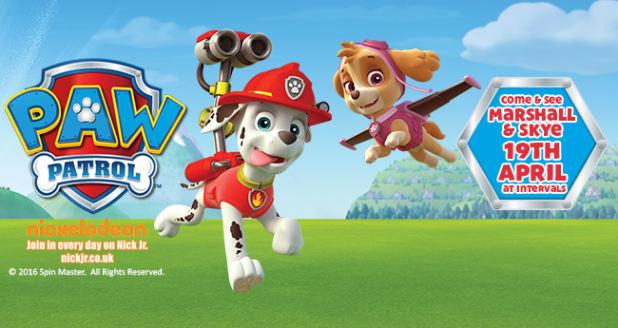 Airhop, Bristol
Sunday 16th April
SAVE 30% Easter Sunday using code BUNNY30
There are over 177 trampolines bouncing with fun in the UK's largest trampoline park, Airhop Bristol and there is a wide variety of activities that all ages can enjoy!  Use code BUNNY30 and save 30% Easter Sunday! BOOK HERE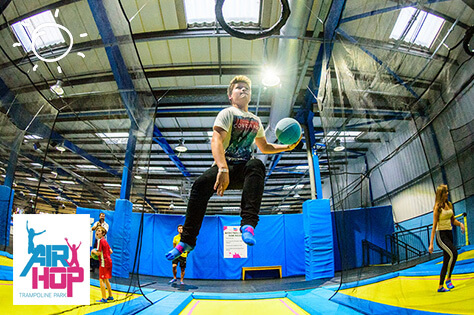 Mad at Madagascar! Tropical Butterfly House, Wildlife and Falconry Centre, Sheffield
31st March – 22nd April, 10am – 5:30pm
Come and meet some amazing animals from around the world including lemurs, snakes and other fascinating creatures! Enjoy some fun Madagascar themed crafts and activities and follow a special egg hunt over the Easter weekend! Find out more.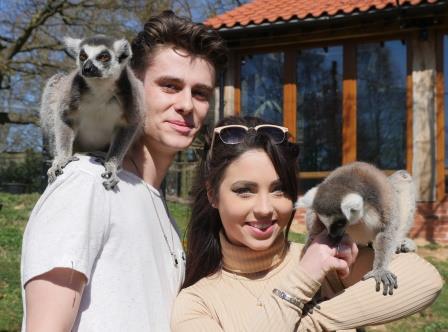 Make and Take: Roman Coins, Lunt Roman Fort, Coventry
9th – 20th April, 10am – 3:30pm
Budding little historians will love the chance to make their very own Roman coins this Easter! This free drop in event is the perfect opportunity for kids to be creative and use their imaginations designing their own money! Find out more.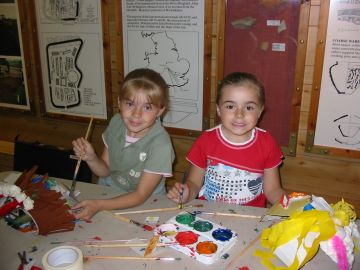 Family Fun – Craft Academy, Dorset County Museum, Dorchester
11th – 18th April, 10:30am – 12:30pm
During the Easter holidays families can enjoy free craft activities at this museum. No need to book – just turn up and have fun! Find out more.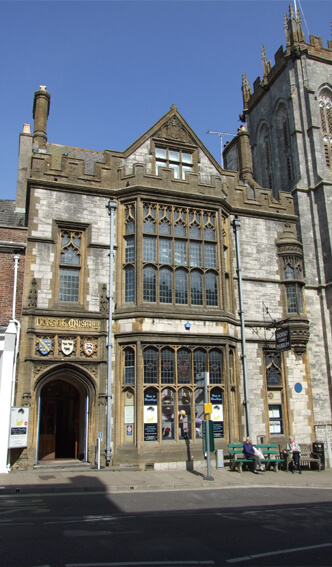 Peter Rabbit at Manor Farm, Manor Farm and Country Park, Southampton
7th – 22nd April, from 10am
Come along and enjoy an Easter packed with fantastic fun as Beatrix Potter's famous novel 'The Tale of Peter Rabbit' is brought to life with plenty of trails, egg hunts crafts and activities! Find out more.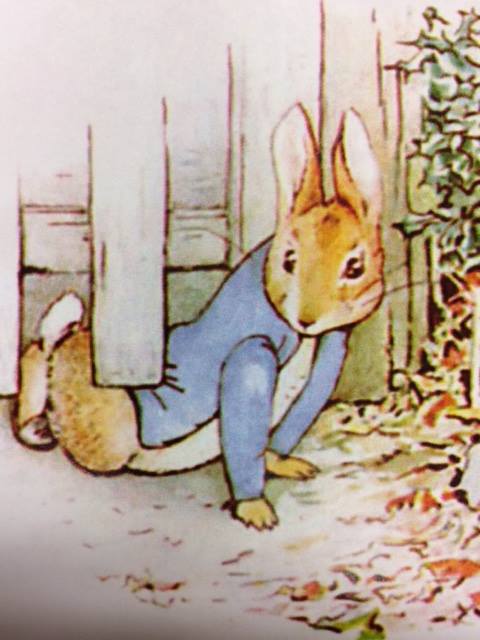 The Mad Hatter's Tea Party Weekend! Croxeth Hall, Liverpool
13th – 14th April, 1pm and 3pm
Fans of Disney will love the opportunity to meet the Mad Hatter, White Rabbit and of course Alice in Wonderland at a very special tea party this Easter. Expect cake and lots of mayhem! Find out more.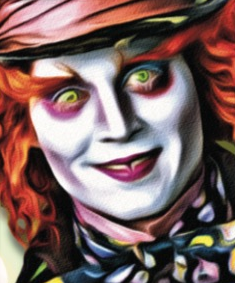 Medieval Mayhem, Eureka! National Children's Museum, Halifax
31st March – 22nd April
 Bring your mini history lovers to join in with some fun medieval antics and capers! They'll get to explore medieval life, try their hand at archery, create historical figures and join in with real jousting! Find out more.

Moomins at Kew! Kew Gardens (Royal Botanical Gardens), Richmond
31st March – 16th April, from 10am
This Easter take the family to Kew and experience the fascinating world of the Moomins, who come to life in these beautiful gardens! Follow a fun interactive trail and try your hand at some Easter workshops and a special Easter Moomin Chocolate Hunt! Find out more.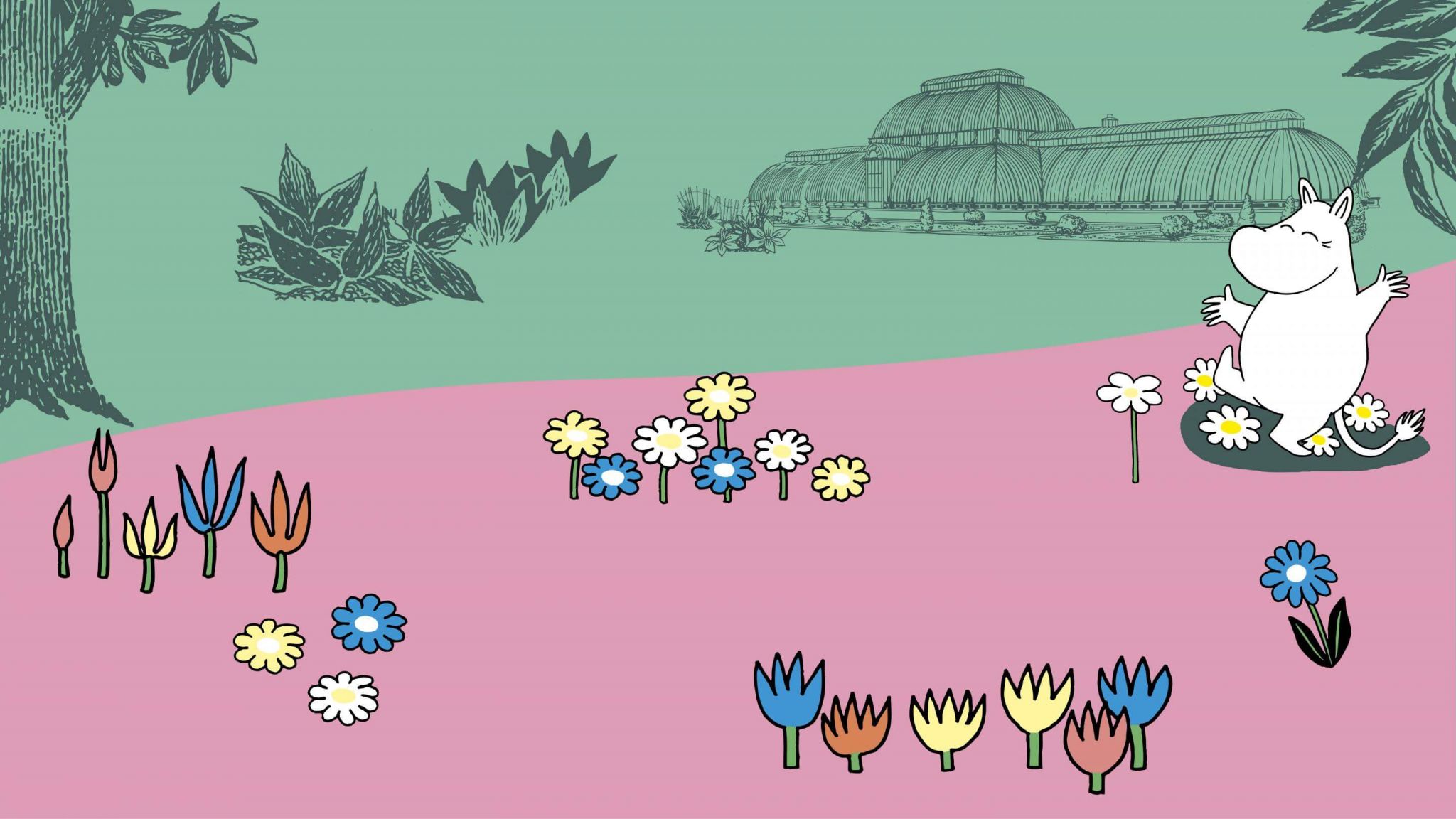 Submarine Easter, Bristol Aquarium, Bristol
7th – 22nd April, 10am – 5pm
Dive into the fun at Bristol Aquarium this Easter! You'll get to see some super submarine celebrations and entertainment for all of the family to enjoy. Find out more.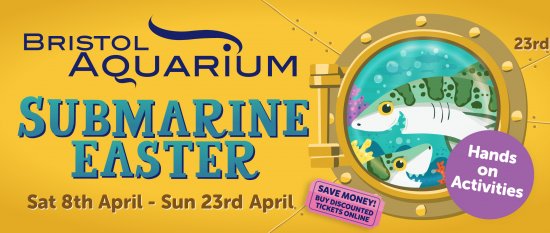 Hot Cross Bunnies Easter Hunt, Kelham Island Museum
15th – 16th April
See how many cheeky Easter bunnies you can find hidden around this museum waiting to be found! Bring the family along to follow the trail and see if you can find all of them for a chance to win a prize. Find out more.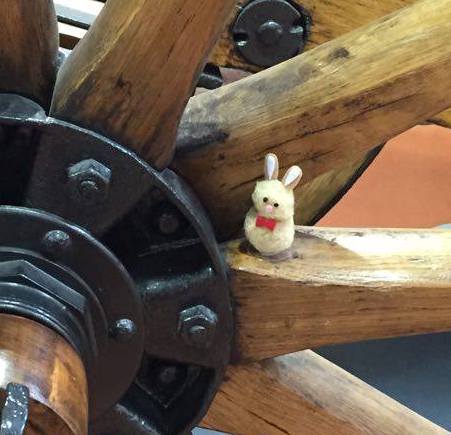 Easter Quest, Leeds Castle, Maidstone
13th – 16th April
 Follow a trail of hidden clues at this magnificent castle for a chocolate reward. Over the Bank Holiday weekend all of the family can enjoy a time of laughter fun with Robin Hoodie, Maid Marion and their merry band in special promenade style theatre shows. Find out more.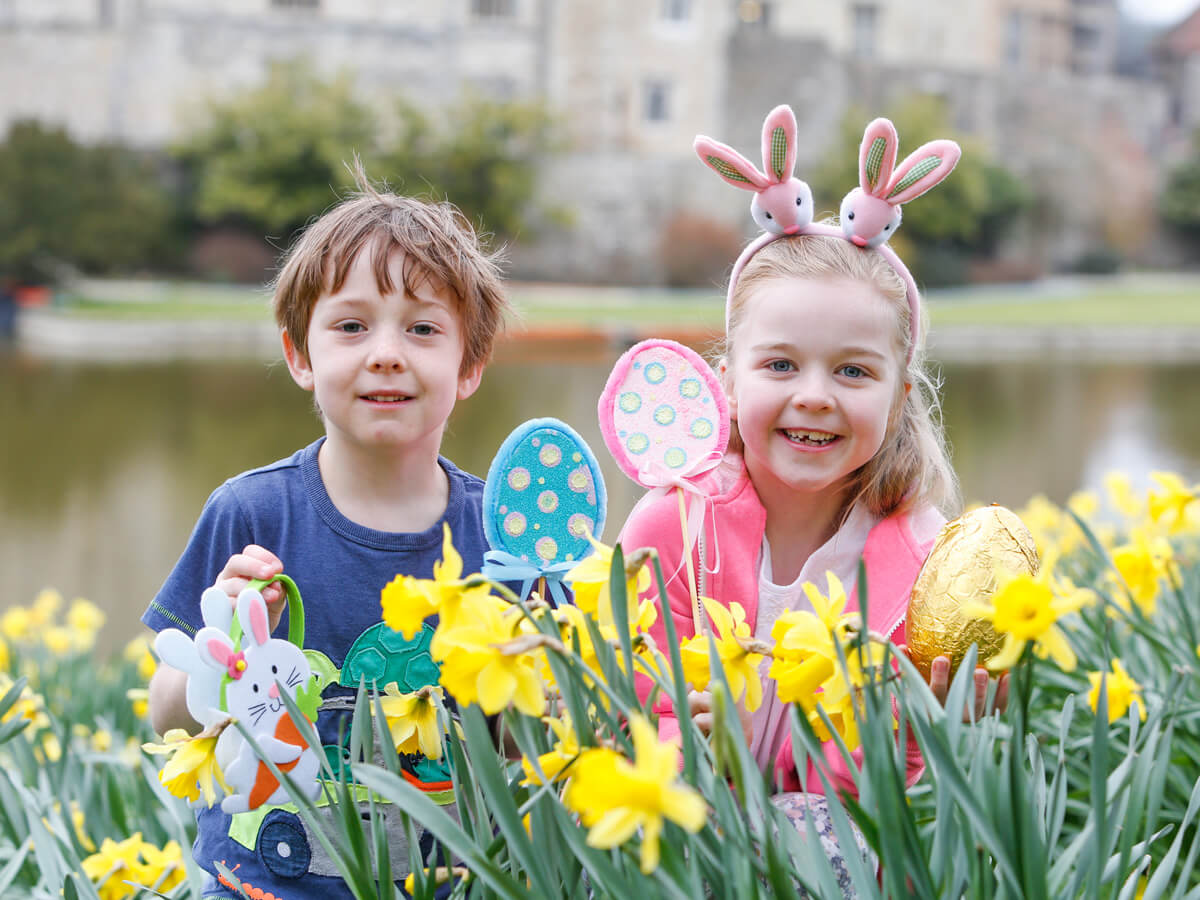 Fleecy Easter Trail, Kedleston Hall, Derby
13th – 16th April, 11am – 3pm
It's time for the fun Easter celebrations to begin! Bring the kids along to search for cute knitted eggs that have been hidden in the grounds. Find out more.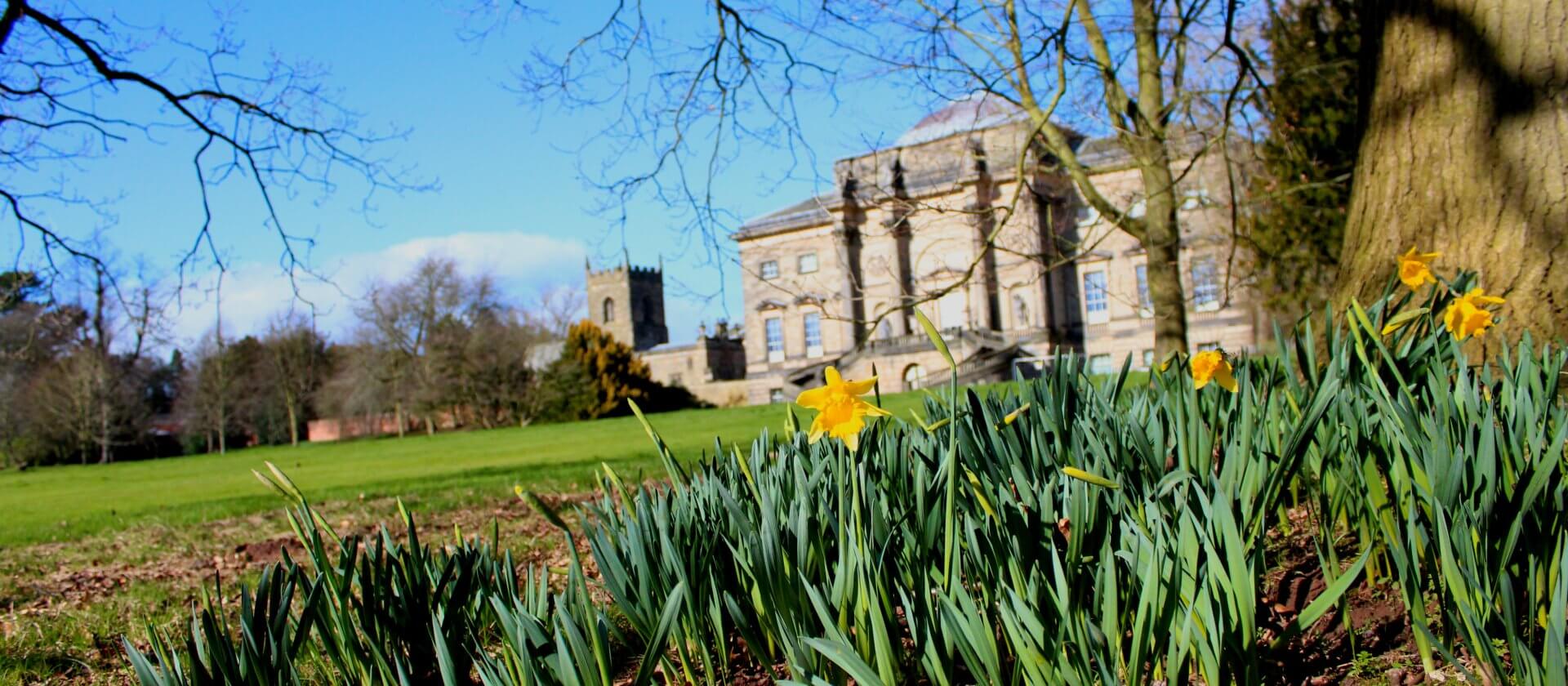 Easter Holiday Fun! Winchester City Mill, Winchester
7th – 22nd April, 10am – 4pm
The smell of hot cross buns baking is sure to entice all the family to want to see demonstrations on how to make them as well as a chocolate indulgence demo! Find out more.
Easter Vintage Festival, Great Central Railway PLC, Loughborough
13th – 16th April
Take a step back in time and bring the family to join in with a fun vintage country fayre and lots of great craft stalls, vintage cars and live music. Find out more.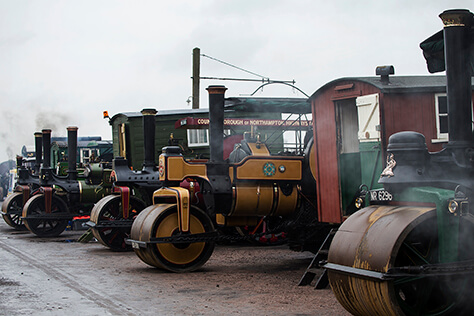 Dinosaur Easter Fun, Wollaton Hall and Deer Park, Nottingham
31st March – 7th April, 10am – 5pm
Everyone is invited to a special dinosaur adventure this Easter where families can follow a dino egg hunt for a chance to win an eggs-citing prize! Find out more.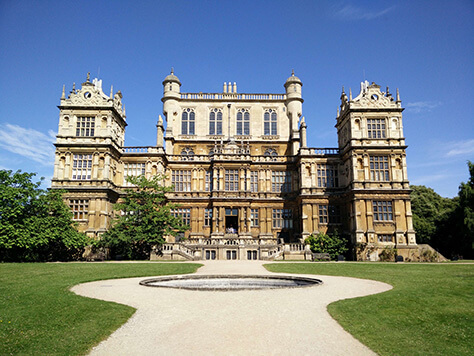 Hello Kitty! Drusilla's Park, Alfriston
3rd – 16th April
This is a must for fans of Hello Kitty! Come and meet her over the Easter holidays in her beautiful themed home. Kids can have a souvenir photo taken with her too! Find out more.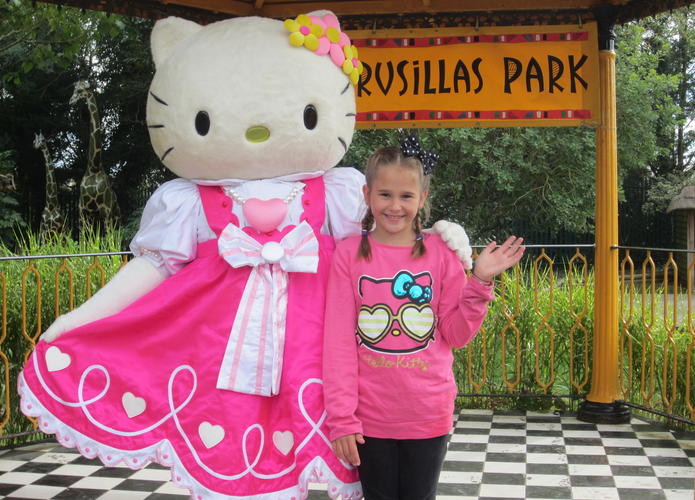 Exhibition – Mummers, Maypoles and Milkmaids, Museum of Oxford, Oxford
16th March – 21st April, 10am – 5pm
Come along to find out why certain processions, traditional dances and ceremonies occur in England during the year at this fascinating exhibition! There are many English customs and rituals we like to follow and this will give families the perfect opportunity to find out all about them. Find out more.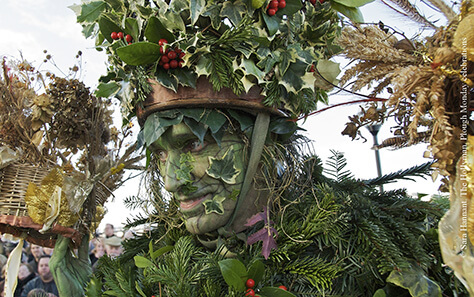 Easter at Warwick Castle, Warwick Castle, Warwick
7th – 22nd April, 10am – 4pm
There's so much fun awaiting you at Warwick Castle this Easter! Get lost in the Horrible Histories Adventure Maze, watch a live stage show and meet some amazing birds of prey. There's also a chance to explore the castle dungeon and you can see the largest working siege machine int he world! Find out more.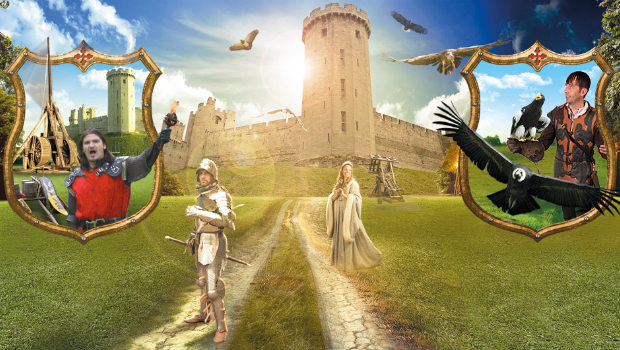 Easter at Holkham, Holkham Hall and Estate, Wells Next to the Sea
13th – 16th April, from 12pm
Come and meet the Easter bunny, follow exciting trails, decorate Easter biscuits in the kitchen or climb aboard the Easter Express for a fun trailer ride around the park! There will be music and storytelling too as well as other fluffy friends to greet! Find out more.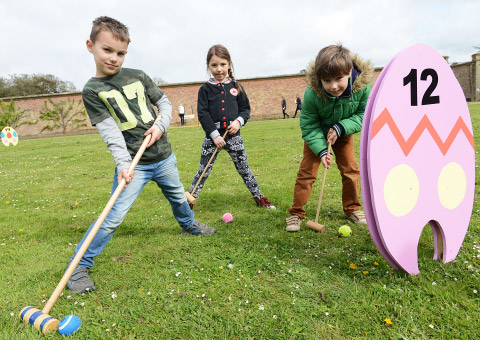 Do you know any more amazing Easter events taking place over the holidays? Let us know by sharing on our Facebook, Twitter or by tagging us on Instagram using the #PicniqUK hashtag!