When the sun is shining it's so easy to entertain the kids, with the parks, activities and beaches, but when the rain comes we can sometimes struggle finding ways to keep the kids entertained. Here's our selection of activities and attractions for rainy days!
Eureka!, Halifax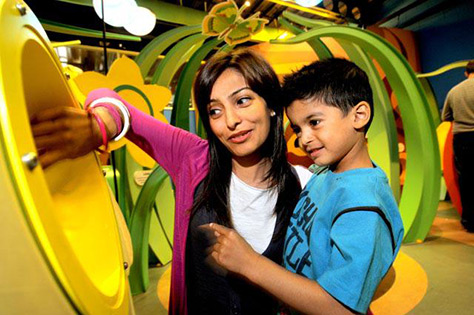 This museum in both educational and fun with a unique approach where children are inspired to learn about themselves and the world around them. All the exhibits are designed to be interacted and played with and encourages the children by testing, experimenting and exploring their natural curiosity. This museum is aimed at children 0 to 11 years old.
This Art Of Mine, 
Maidstone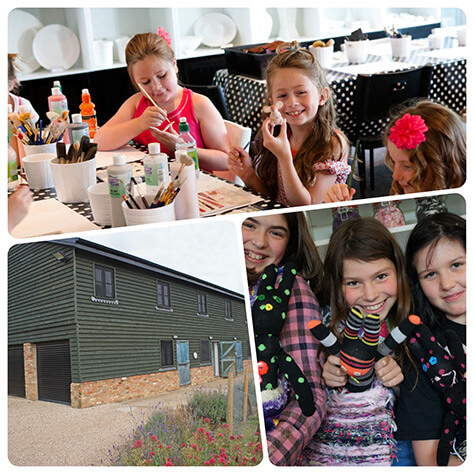 Open everyday during the school summer holidays for you and the kids to enjoy exciting arts and crafts activities. It's a great place to visit on a rainy day! You can choose from a huge selection of pottery to paint ( from £12) or design your own t-shirt (£14 for children, £16 for adults) these activities are a great things to do for families with kids of varying ages as you can all sit together and paint to your own ability, with help from the friendly team. They also have a 5 week Summer Art camp programme!
Centerbury Tales, 
Canterbury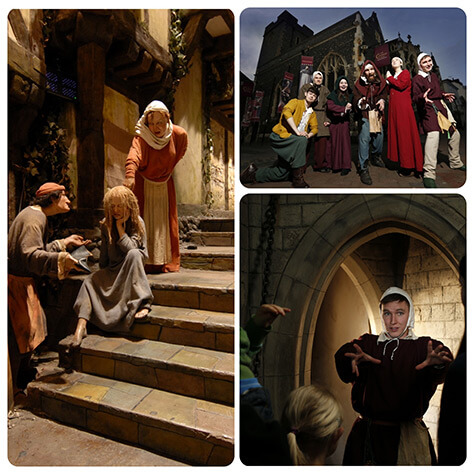 Step back in time at The Canterbury Tales to experience sights, sounds and even smells of Medieval England. Join the costumed characters on a magical pilgrimage as five of Chaucer's most famous tales are brought vividly to life. Set inside St. Margaret's church, the family friendly visitor attraction is perfect whatever the weather. There's a range of medieval costumes, including a choice for would-be knights and princesses, that children can dress up in and wear as they journey through medieval England along with a special version of the commentary for children. There are often special activities running throughout the school holidays, so make sure you check out their website!
Click here for more information
Battle Storm, Clitheroe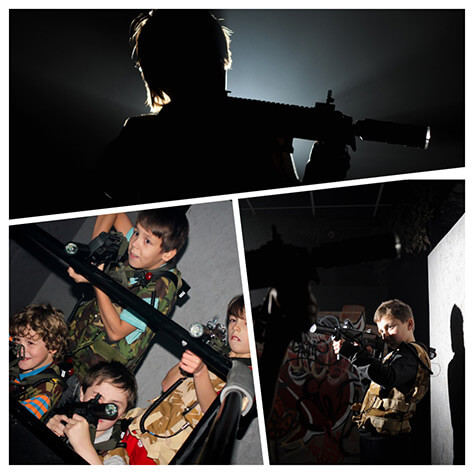 Get a small team together and book some time at this great family indoor attraction. Suitable for anyone over the age of 7, and both adults and children can play together. You will battle your way through different areas including the derelict warehouse and disused shop or you can defend the military base, each game lasts from around 20 minutes to 1.5 hours.
Sea Life Centre, Norfolk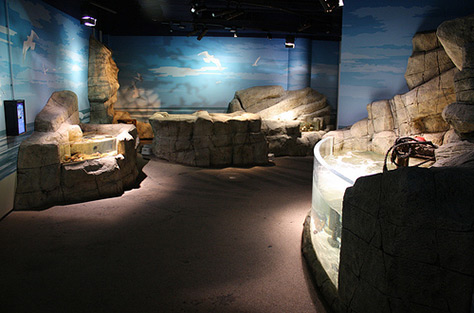 For a watery fun day out give Great Yarmouth Sea Life Sanctuary a visit. Lots of indoor attractions with over 1000 sea creatures to see including octopus, sharks, crocodiles, rays and hundreds of fish. Many of the creatures are on the endangered list, or have been rescued and cannot be released into the wild.

Let the little-ones handle a variety of creatures in the rock pools and watch a variety of fun talks and feed shows throughout the day.
National Maritime Museum, Falmouth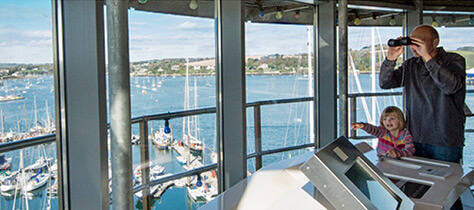 This fantastic maritime museum has so much for all the family to enjoy, from temporary exhibitions that range from the history of surfing to search and rescue. There are numerous famous boats suspended from the ceiling that you can marvel at and the children will enjoy scaling the lookout tower to admire the views of the harbour or going down to the Tidal Zone and watching the fish go past the glass. Throughout the year they have lots of activities for families so make sure you check out their website for more information!
Our Dynamic Earth, Edinburgh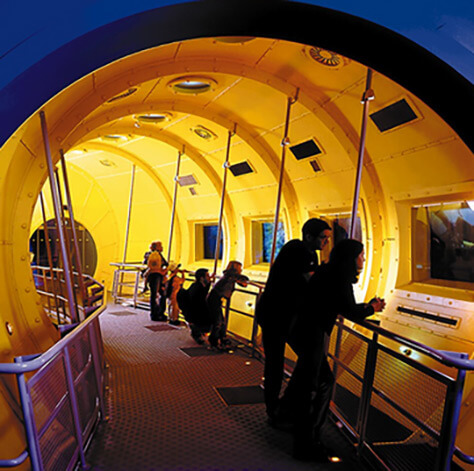 Our Dynamic Earth is a fascinating museum where you'll discover all there is to know about our past, present and future! Witness the creation of earth by the Big Bang, you'll see the evolution of planets, come face to face with a dinosaur, experience the tropics of a rainforest, plus see loads more amazing displays!
Click here for more information
Exploris, Portaferry Northern Ireland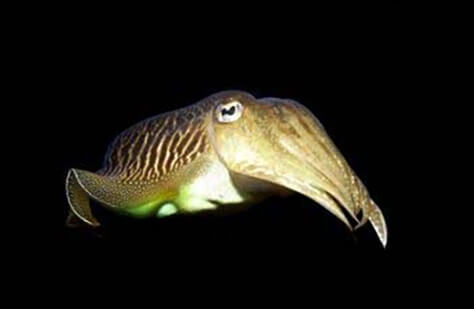 In this aquarium there are so many different aquatic species to discover in separate sections of the aquarium. The Irish Coast Zone houses some of the native species, including bass, mullet, crabs, cuttlefish and lumpsuckers! The Open Sea Tank can be viewed from above or beneath and offers an insight into what lies in deeper waters. Kids will love the Discovery Pools, where they will see starfish, rays, sea urchin and small sharks.
Check out the NIE Seal Sanctuary, which aims to care for orphaned, injured and sick seals! (parts are outdoors)
The Clink, London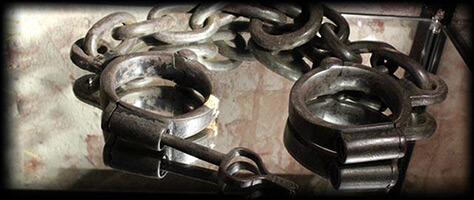 This museum is built on the original site of the medieval prison. The kids will love the hands on educational experience; you are able to handle original artefacts, including torture devices, and also hear lots of amazing stories about the prisons past, the inmates and the notorious Southbank. 
Doctor Who Experience, Cardiff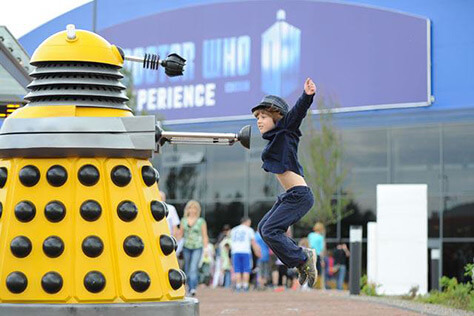 Bring the family here to adventure through space and time. Fly in the Tardis and come face-to-face with some of the baddies and creatures that the doctor faces on screen. There are exclusive filmed sequences with Matt Smith that are packed with amazing special effects. Fun for all the family if your a fan or not of the famous TV series. 

Afterwards there is so much to see after the journey has finished, there is the worlds largest collection of original Doctor Who props and artefacts, including documents and David Tennant Tardis set and the Doctor's arch foes through the ages. 
Cadbury World, Birmingham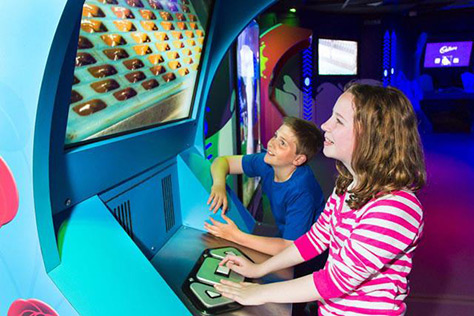 Everyone's dream day out is surely Cadbury World! Discover the history behind your favourite chocolate treats and explore the magic of how they are created. 
With so much to see and do for all of the family. 

The fabulous state of the art Purple Planet offers visitors the chance to grow their own cocoa bean and experience chocolate rain. With so many amazing things to discover, including an adventure play area and the world's biggest Cadburys shop, this is one delicious day out not to be missed! 
Chill Factore, Manchester
As the UK's longest indoor skiing and snowboarding slope, Chill Factore is a great location for a thrilling day out! The 180 metre long real snow slope allows visitors of all abilities to have a go! Chill Factore also offers lessons and the price includes the equipment used. Visitors can also try their hand at indoor climbing on the 12 metre high climbing wall!
Victoria and Albert Museum, London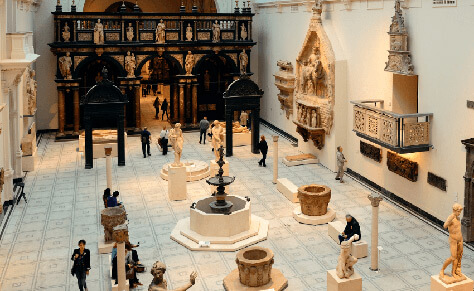 The Victoria & Albert Museum is one of the world's greatest museums of art and design! There are some wonderful collections on various subjects such as architecture, design, books, fashion, furniture, paintings, sculpture, and theatre, among others! Families will love it, as there are often workshops taking place as well as daily talks and tours. 
Where do you take the kids on a rainy day? Let us know by commenting below!