Are you on the hunt for some unusual fun things to do?
How about the Slide at ArcelorMittal Orbit or The Singing Ringing Tree too!
Don't miss the chance to go on Llama Trek the kids will love them we bet,
Our handy guide will have the most fun adventures the kids have had yet!
1. Eden Project, Cornwall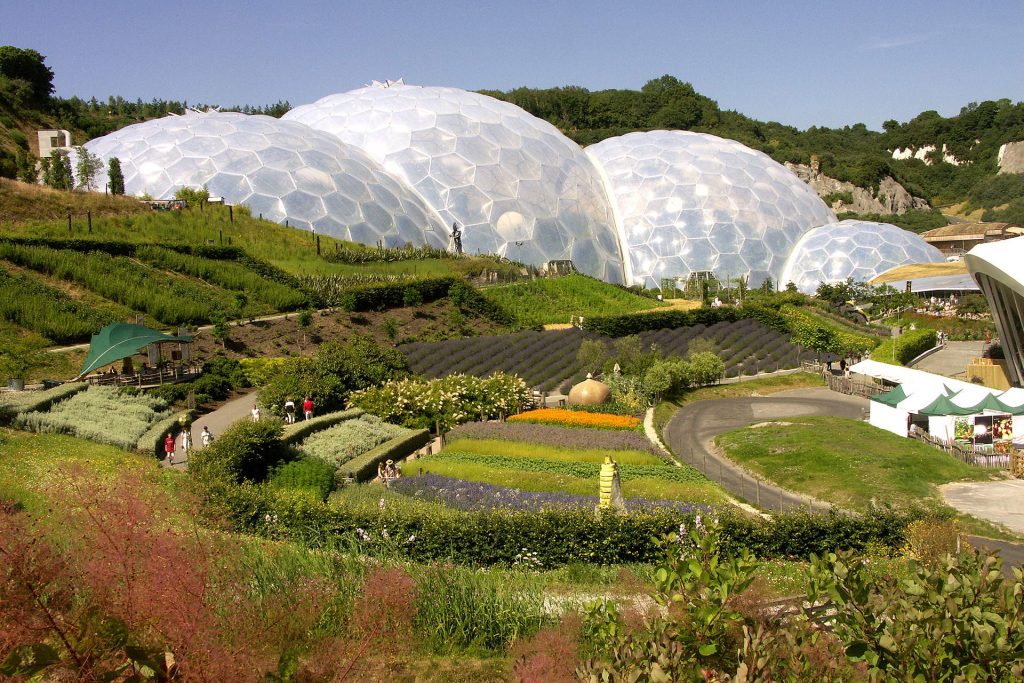 Eden Project is an unusual attraction that's set in a breathtaking location and provides an unforgettable experience for all. There are two enormous geodesic conservatories, the Rainforest Biome and the Mediterranean Biome, which sit in a 50-metre deep crater. They have numerous events and activities planned throughout the year so make sure that you check out their website. This year there's a spectacular new play area Nature's Playground–which is filled with imagination, sensory play and water play. Eden is an unique setting. Ticket prices for adults start from £33 and tickets for children aged 5-16 are £11-£12. Young Adult and student tickets start from £28. Find out more here!
2. BBC Earth Experience, London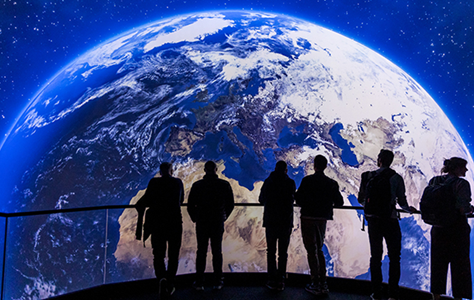 Going to the BBC Earth Experience is like walking through the entire world, marvelling at the variety of unique species across the globe, then heading back home for dinner; it's a mind altering experience! Created from the footage from BBC's 'Seven Wonders, One Planet' you will experience spectacular exhibits upon the 4D screens. Save with a family of 4 ticket for £60, or buy individually and adult ticket price is £19 and the entry fee for a child is £12. Concessions off-peak is £18.50. Find out more here!
3. Hampton Court Maze, Surrey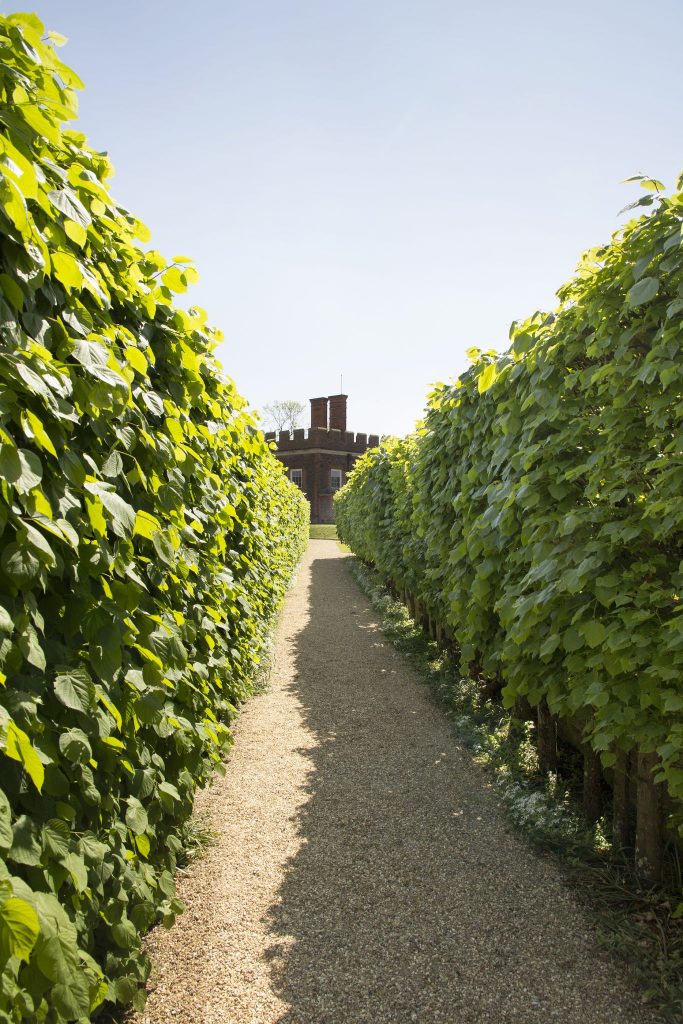 Hampton Court Maze is a hedge maze at Hampton Court Palace and the oldest surviving hedge maze in Britain. Take the family on a fun day out here to see if you can find your way through the maze!… It's hardest than it looks… it covers a third of an acre and is known for confusing and intriguing guests with its many twists, turns, and dead ends! The adult ticket price is £26.30 off-peak and the off-peak entry fee for a child is £13.10. Concessions off-peak is £21.00. Maze is included in general admission. Find out more here!
4. Camera Obscura and World of Illusions, Edinburgh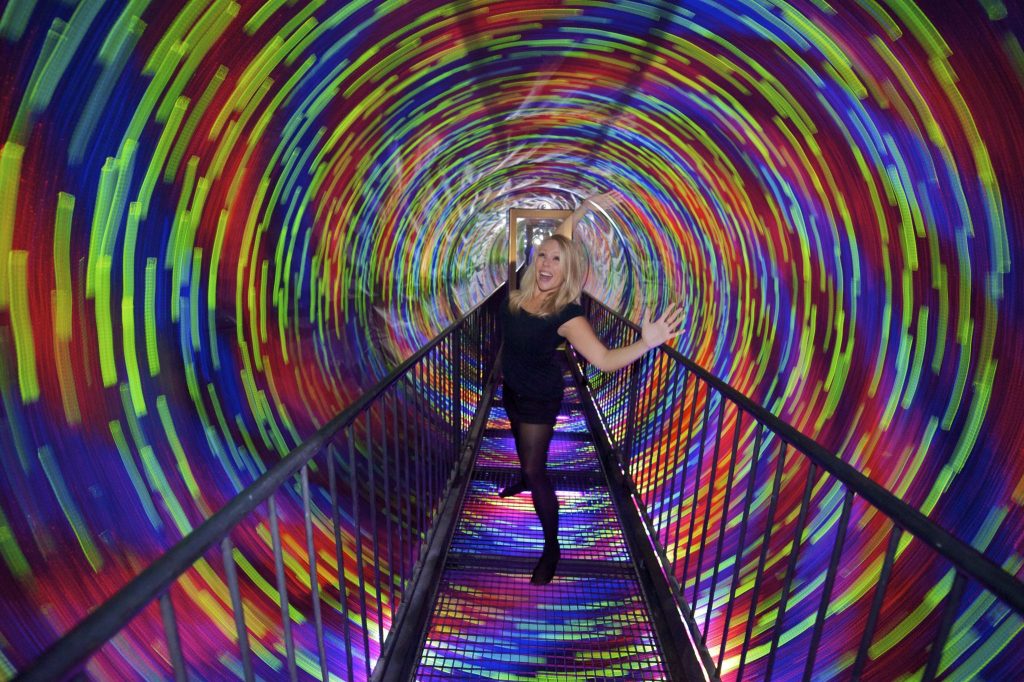 This wonderful place offers 360-degree panoramic views of Edinburgh from the amazing Camera Obscura! A guide will walk you through and tell you all about Edinburgh's past and present! The World of Illusions is a fascinating place and allows visitors to gain a unique insight into the ways we see the world. Discover the Magic Gallery, Light Fantastic and many games to try your hand at! Try to keep your balance on the Vortex Tunnel or attempt to make it to the other side of the Mirror Maze. Tickets are cheaper if you book online and in advance, the price for an Adult ticket is £20.95, senior/student (with ID) £18.95 and children aged 5-15 years £15.95. Find out more here!
5. The Slide at ArcelorMittal Orbit, London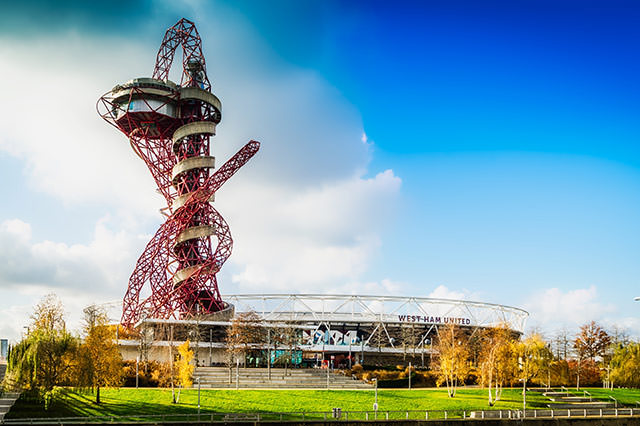 If you're looking for something a little different to do in London with the kids… then how does climbing the UK's tallest sculpture and riding the world's tallest, longest and fastest tunnel slide sound?! Enjoy 178 metres of twists and turns as you take in London's skyline at speed going down the slide from the 360-degree Skyline View platform of the ArcelorMittal Orbit. Plus, you can enjoy breath-taking views of the city and expect to see landmarks such as Canary Wharf, The Shard and St Paul's Cathedral too. Book here!
6. Singing Ringing Tree, Lancashire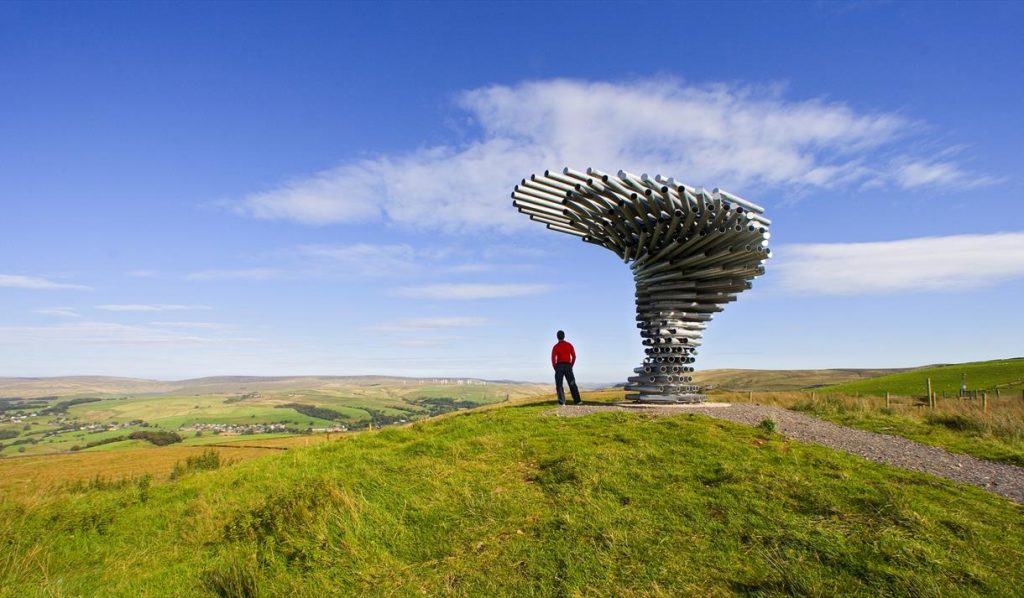 Burnley's Panopticon, 'Singing Ringing Tree', is a unique musical sculpture that overlooks Burnley from its position high above the town on Crown Point which has been designed by Tonkin Liu. Offering both brilliant sounds and beautiful views over Burnley, it makes a slightly more unusual yet place to go for your afternoon walk with the kids this summer. Plus, its easily accessible by foot or car and admission is free. Find out more here!
7. The Crystal Maze LIVE Experience, London & Manchester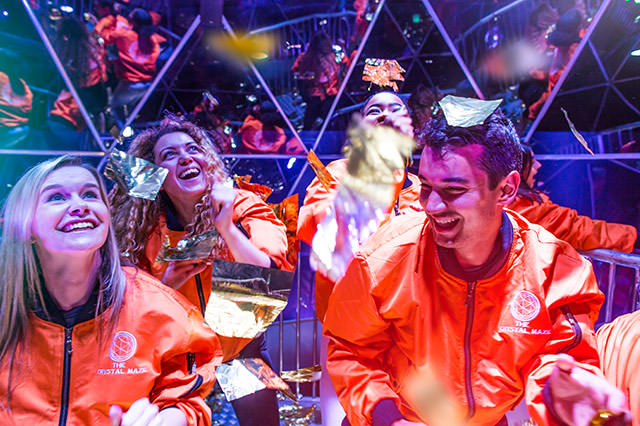 Located just next to Spinningfields, The Crystal Maze Live Experience in Manchester is the ULTIMATE team challenge! Based on the outrageously popular 90's TV show, you can now experience it for yourself as you take on this immersive adventure of 'tricksy' challenges. You will be guided by your very own eccentric Maze Master, who will take you around four fully themed adventure zones, before your final challenge of The Crystal Dome! The Experience is 1¼ hours of daft and frantic fun that's open to anybody aged 13 and over. At least 1 person on your team must be 18yrs or older. Book here!
8. Ghost Bus Tour, Edinburgh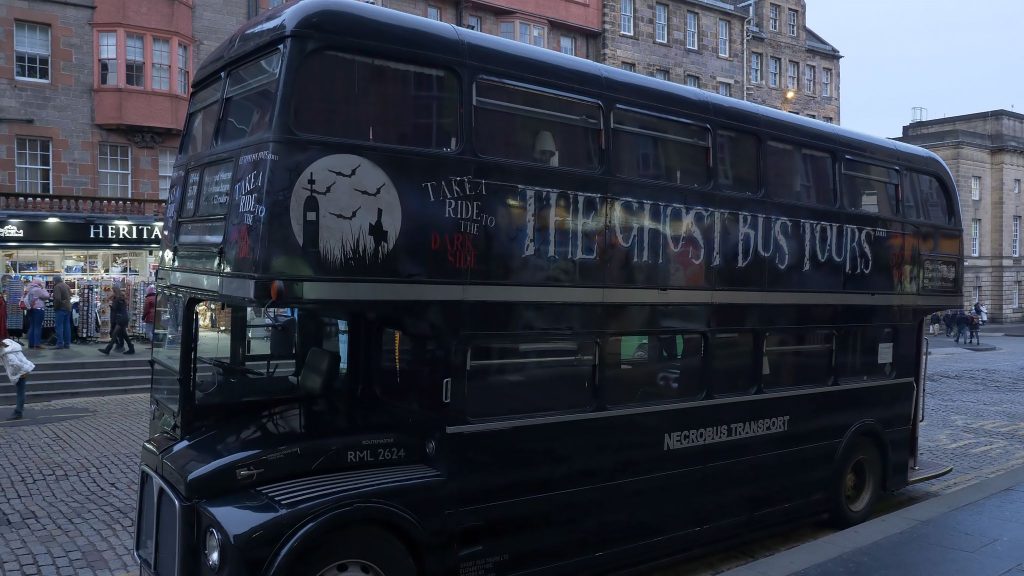 Edinburgh is home to lots of brilliant attractions and famous sights… but for something a little different for your next family day out, this spooky ghost bus tour looks lots of fun! – Plus, it's the UK's only comedy-horror theatre experience on wheels so will be an experience like no other! Embark on a spooky journey around the darker side of Edinburgh, learning about the cold-blooded murder that took place at the former home of Mary Queen of Scots and the infamous body snatchers Burke Hare. Plus, you will also stop off at one of the worlds most haunted graveyards… good luck. Find out more here!
9. Llanfairpwllgwyngyllgogerychwyrndrobwllllantysiliogogogoch, North Wales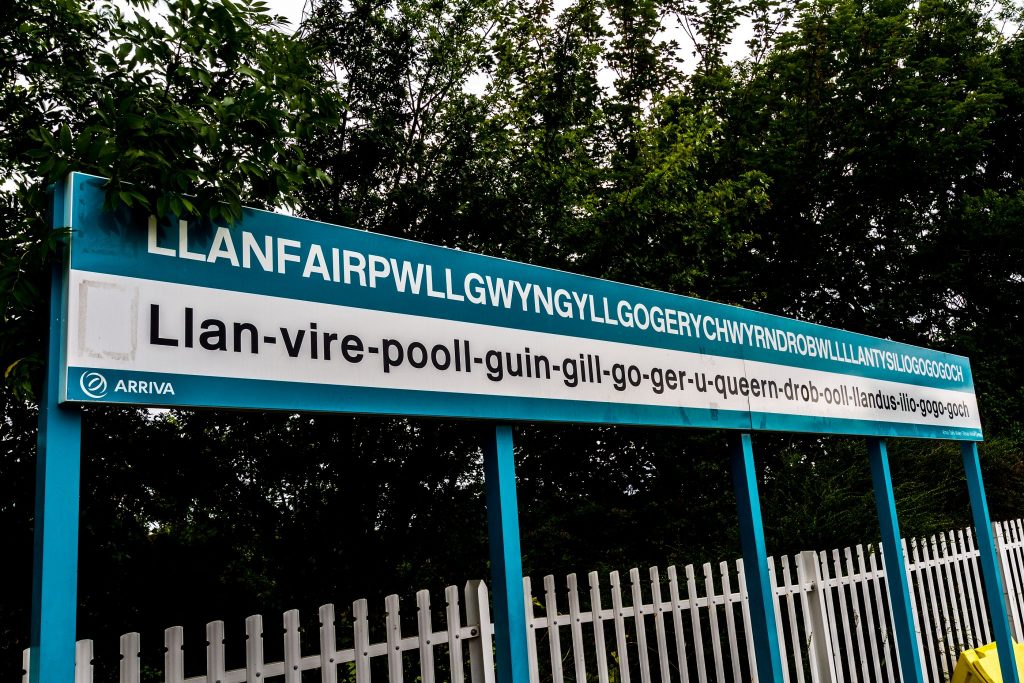 We are really not too sure how to pronounce this one!!! Llanfairpwllgwyngyllgogerychwyrndrobwllllantysiliogogogoch is the name of a village on the island of Anglesey in Wales! Famous for having the longest place name in an English-speaking country, the village is home to lots of fun attractions including the railway station with its famous full name and the best place to get a snap! As well as GreenWood Family Park and Pili Palas Nature World.
10. Llama Treks, The Lake District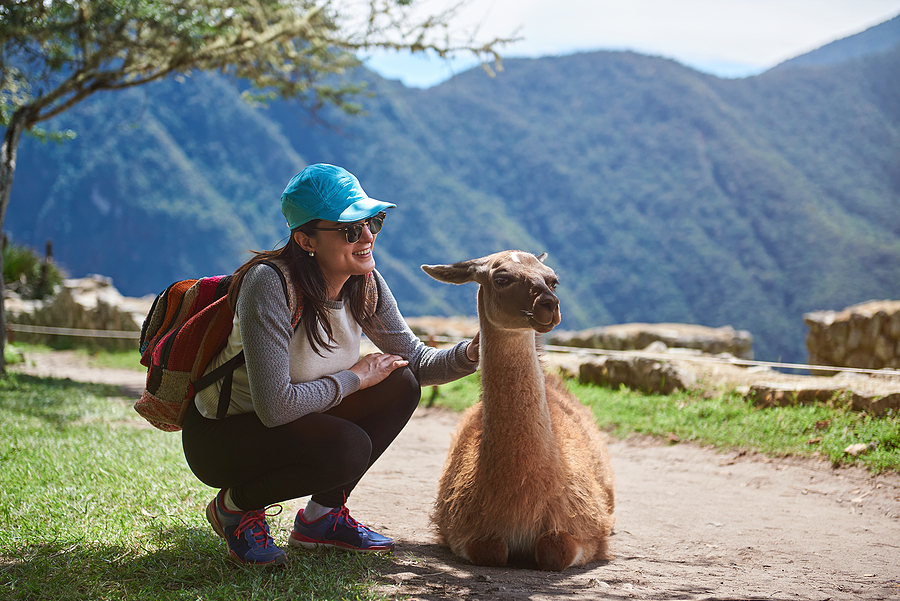 Talk a walk with a difference, with the heaps of Llama Treks on offer throughout the Lake District!! Enjoy the breathtaking views of the Lake District World Heritage Site whilst you get to know the fascinating Llamas up close along your journey. – It will make a brilliant selfie! The perfect day out for llama lovers.
What have you been up to lately? We'd really love to know! Someone else might love it, and really want a go! If you've got ideas, suggestions or reviews, you can shout all about it on whatever channel you choose!
Let's go on a Picniq! Follow us on Facebook, Twitter or tag us on Instagram using #PicniqUK! ❤