World Book Day is coming Soon!
Our followers have some fab ideas for you!
From The Stick man to The Mad Hatter and more,
There are so many options for you to explore!
Thank you to our fantastic followers who shared an array of impressive home-made world book day costumes last year, here are some of our favourites should you need any inspiration for your kids costumes this year!
Here is Amy-Johnston-Stakiewicz' daughter dressed as 1 of the 101 Dalmations! Great costume Amy!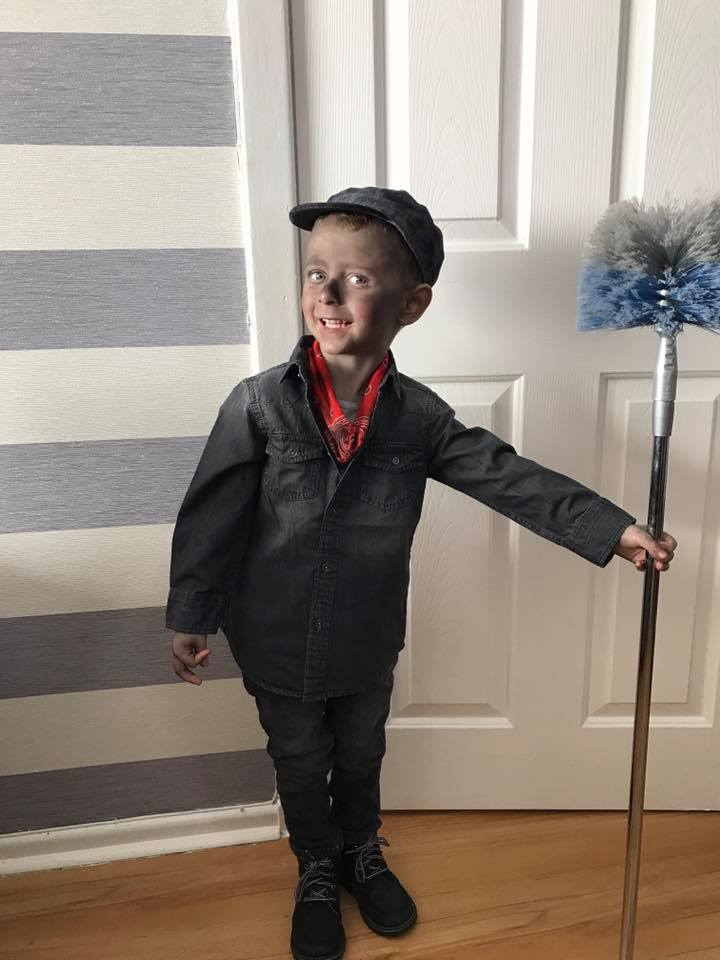 This little chap looks like hes been up a chimney! Oh wait… he has! Fab costume Debbie McColl- here is her son dressed as Bert from Mary Poppins!
We love this super simple but effective costume of Diary of a Wimpy kid's Greg made by Jennifer Kenny!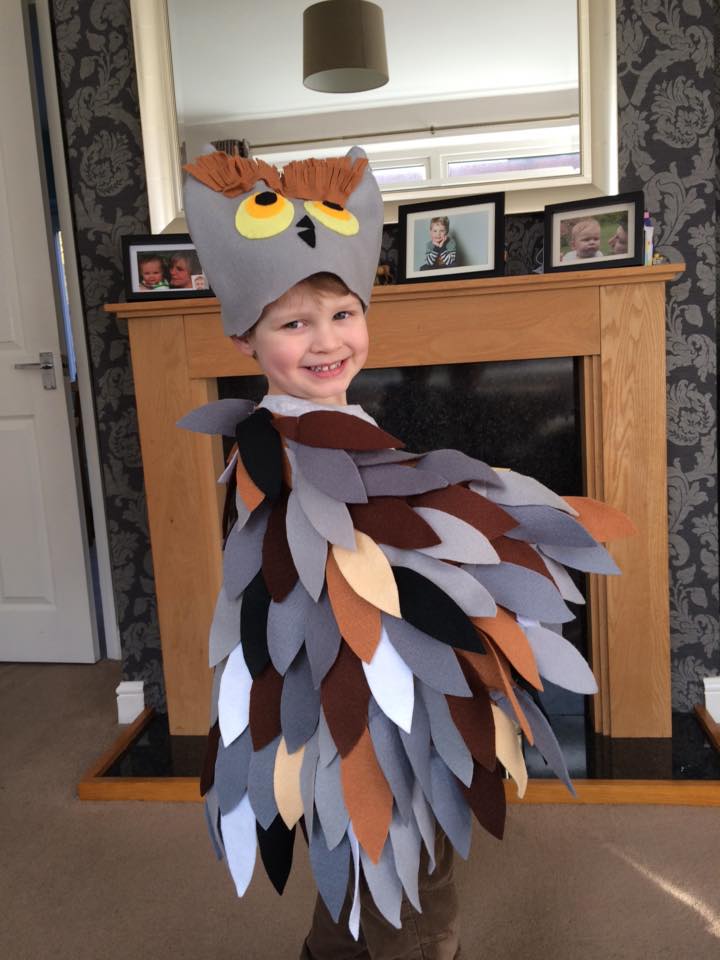 Wow! This impressive costume must have taken ages to make! This is Emma Hamilton Crook's little boy dressed as the owl from the book "Wow said the Owl"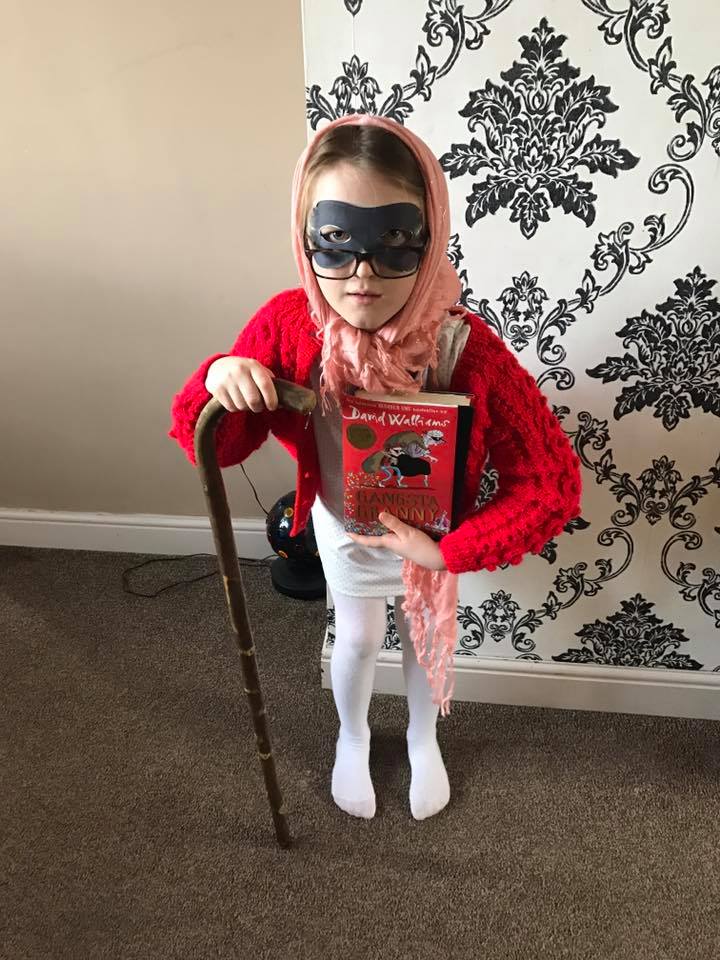 Sarah Moody's daughter looks too good as "Gangsta Granny!" We love this costume and this story!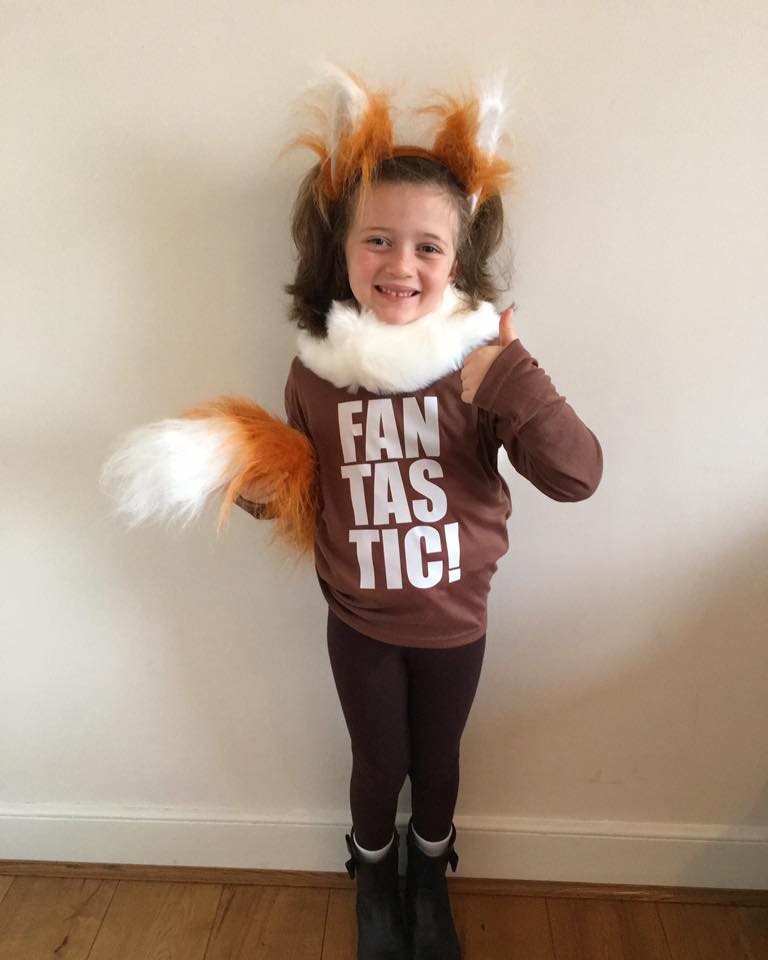 Looking "Foxy!" Thank you to Gillian C Ehlers for sending in this photo of her daughter dressed as "Fantastic Miss Fox!"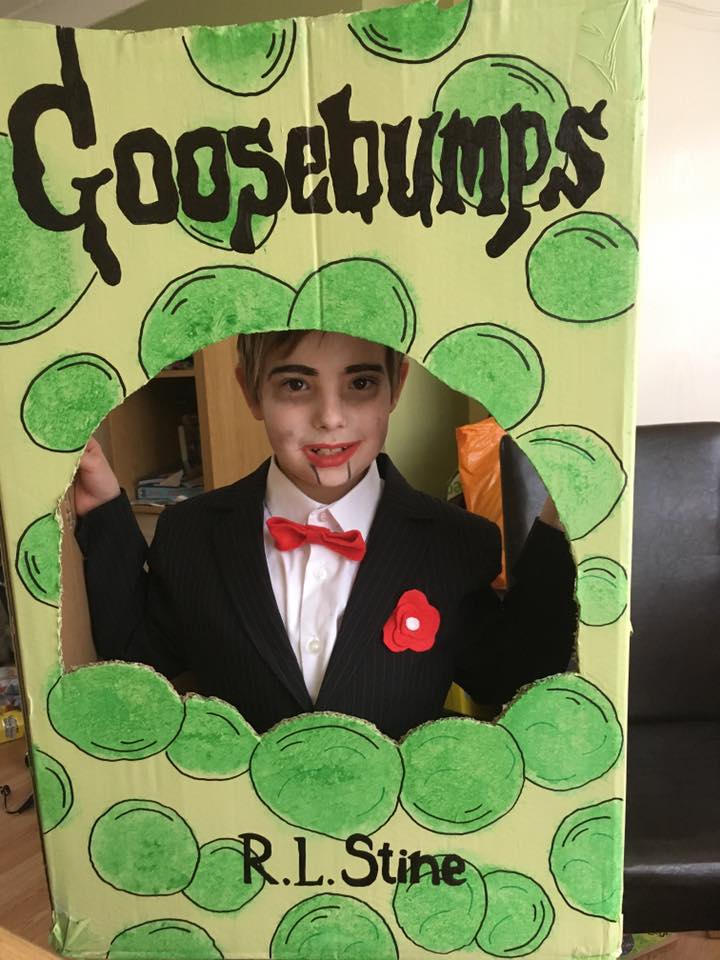 This costume is so good it gives us 'Goosebumps!' Why dress up as the character, when you can dress up as the whole book! This brilliant costume was sent in by Samantha Louise Barnett.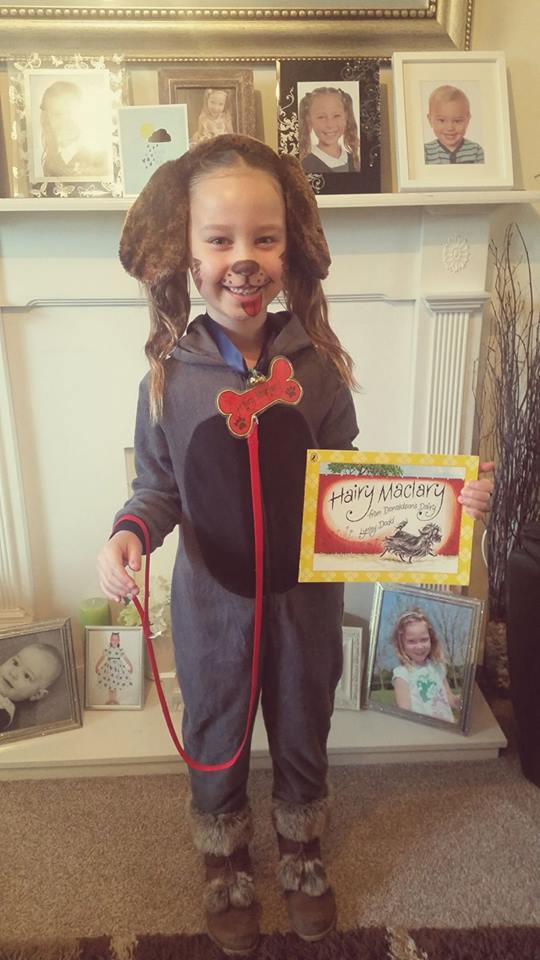 Thank you to Kirsten Mendak for sending in this costume of her daughter dressed as Julia Donaldson's "Hairy Mclary"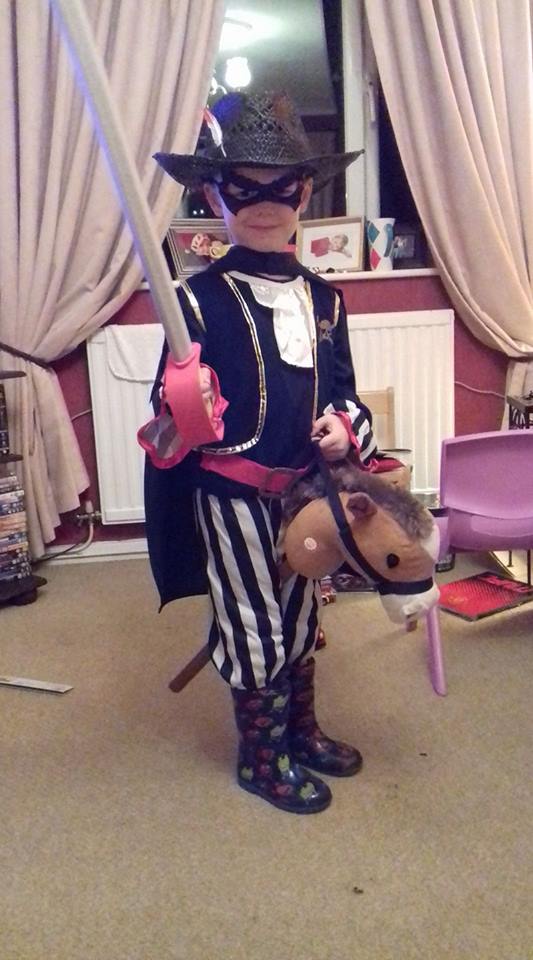 Watch out, it's the Highway Rat and he will steal your treats! Thank you to Nessa Day for sharing this awesome costume with us! we love it 🙂 He even has a horse!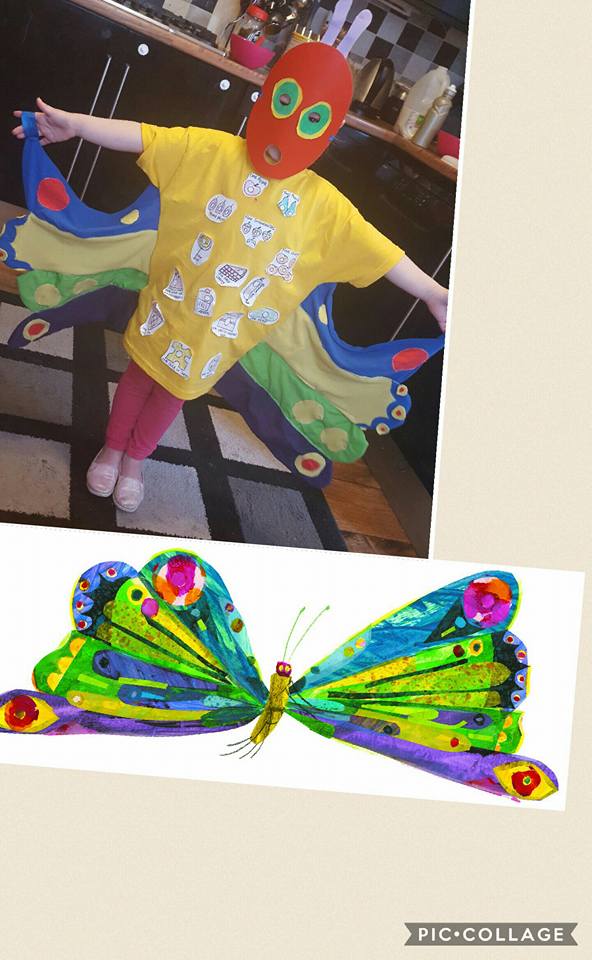 What a beautiful butterfly. Thank you Jennifer Kelly for sending this in- so much effort has gone into this fantastic costume!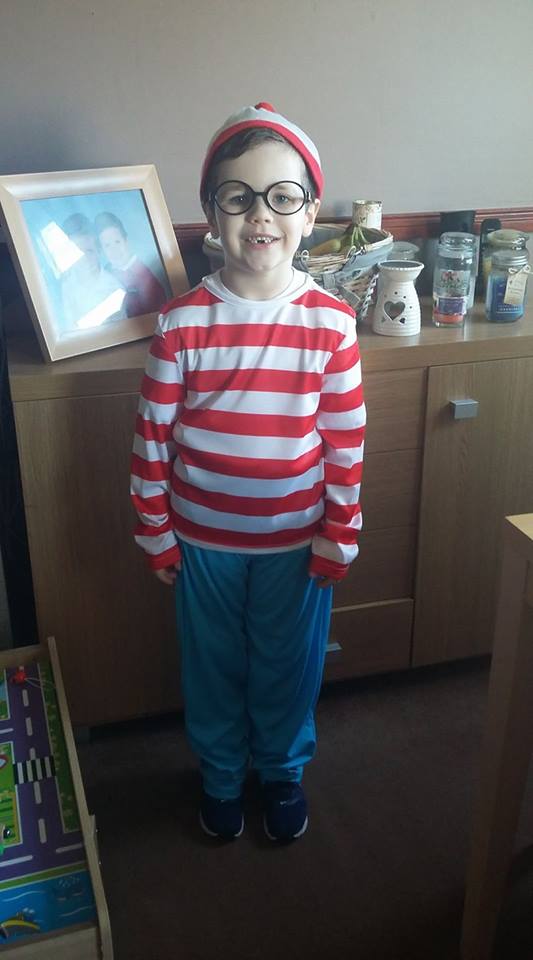 Where's Wally? Here he is! Great costume thank you Laura Reed! 🙂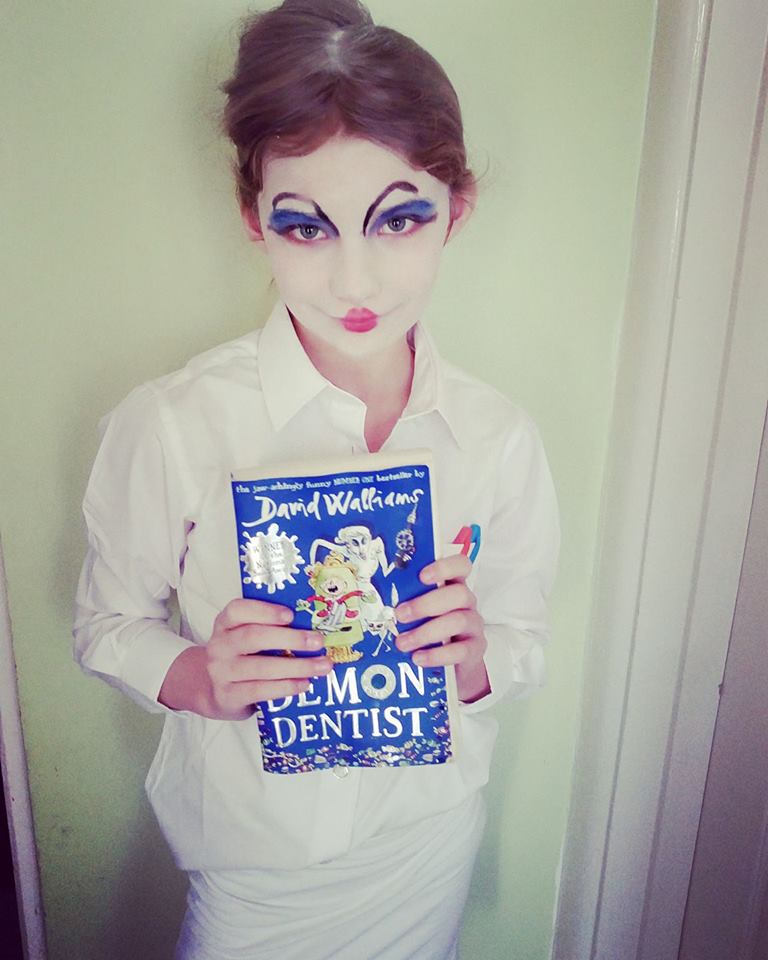 We wouldn't want to visit this Dentist… Thank you to Leanne Cutler for sharing this fab photo of her daughter dressed as David Walliam's 'Demon Dentist' Love the face paint 🙂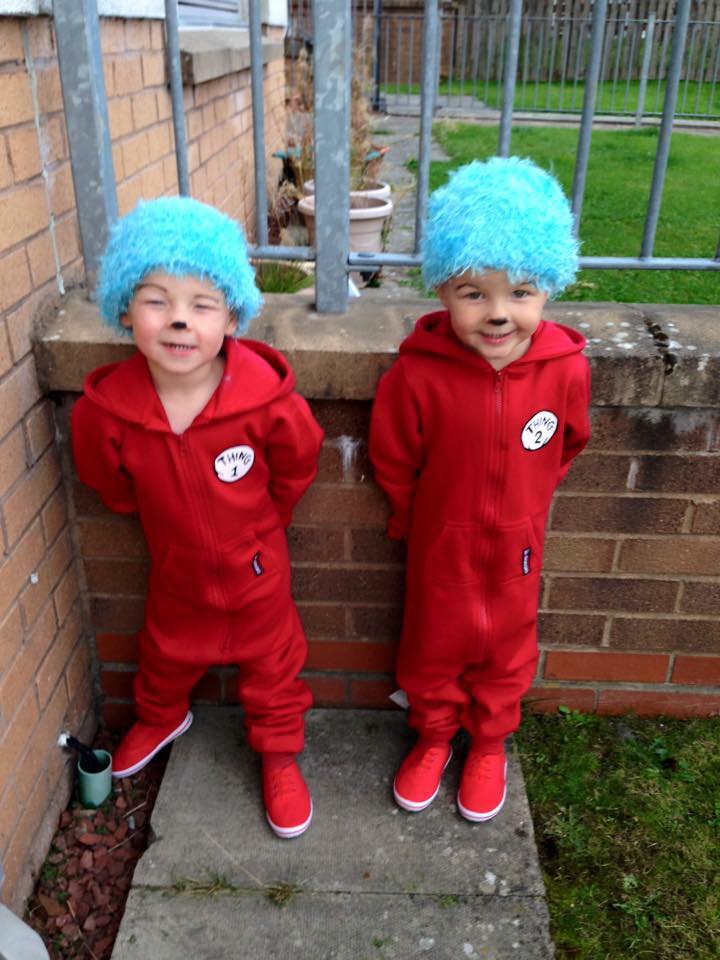 This is a fab costume idea for Twins! Here are Llorna JB Wilson's sons dressed as 'Thing one & Thing two' from Dr Seuss Cat in the hat!'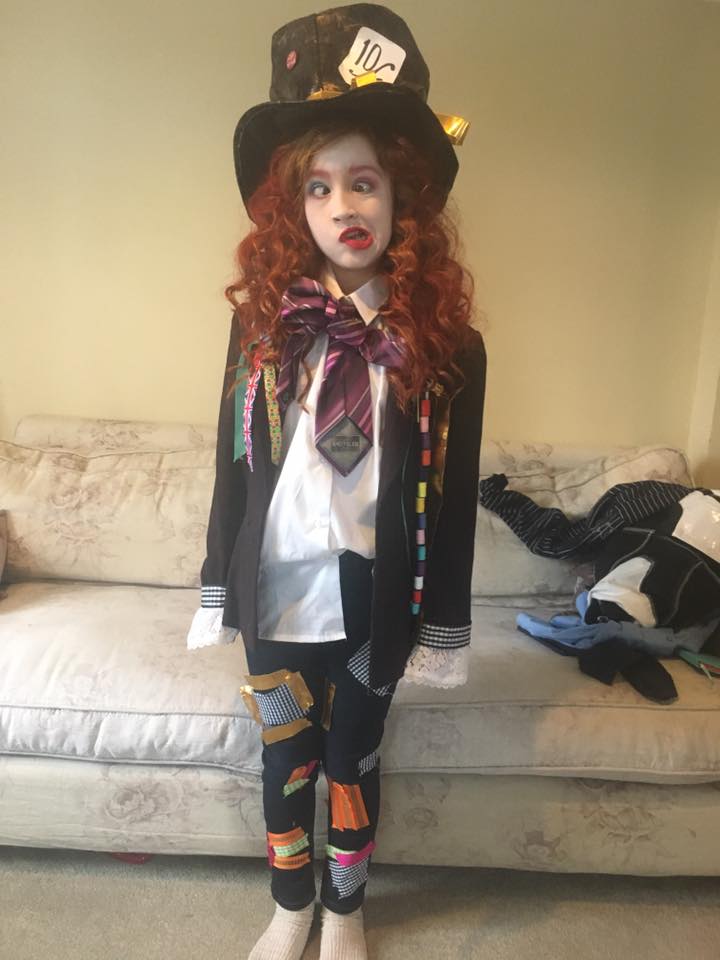 We love this photo sent in by Stacey Mclaren's daughter dressed as the Mad Hatter! Brilliant!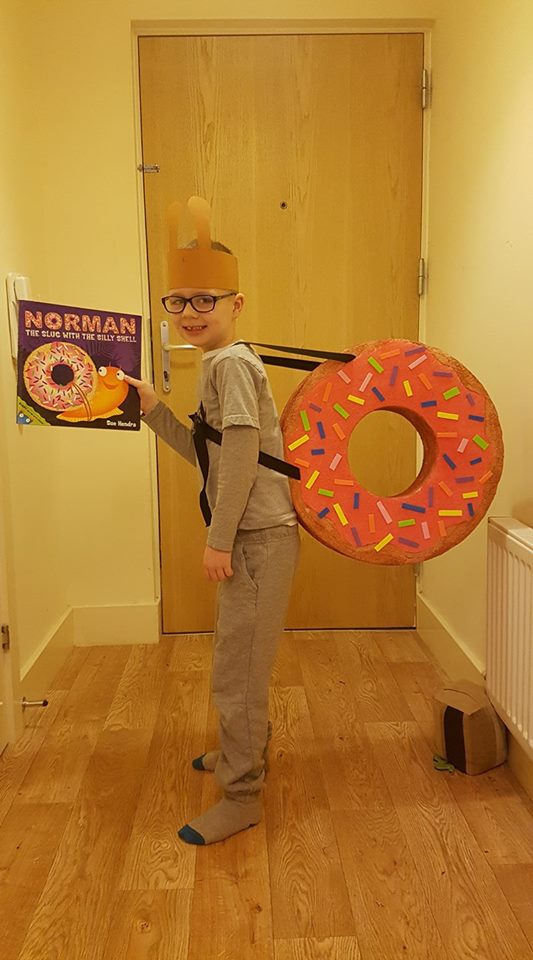 This is a great book and an even better costume! Great job Nicola Field. Your son looks brilliant dressed as "Norman the slug with the silly shell!"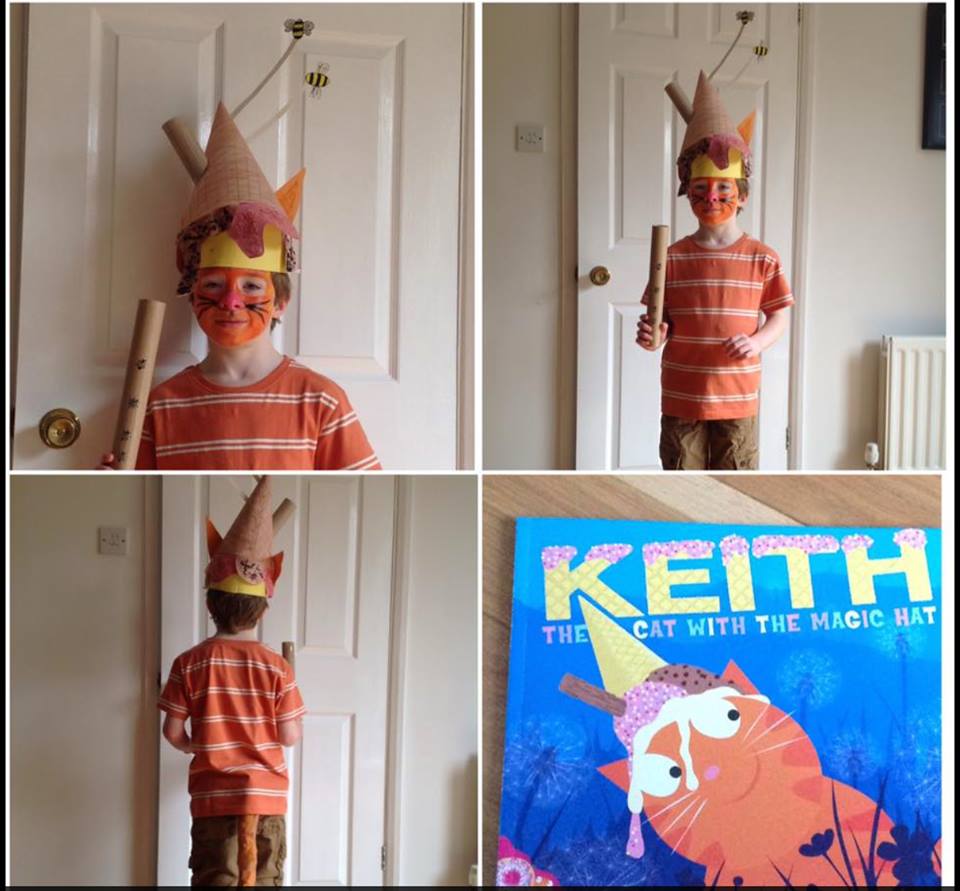 …..And here is Keith, the cat with the Magic Hat! – Thank you again Nicola Field!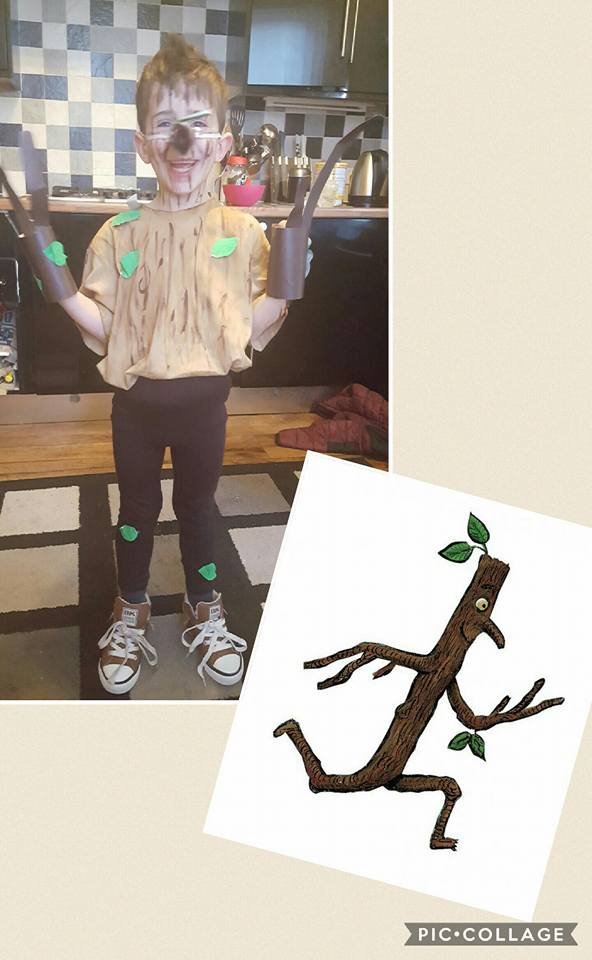 Wow! This is a fab costume! Here is Jennifer Kenny's son dressed as the fantastic ' Stickman'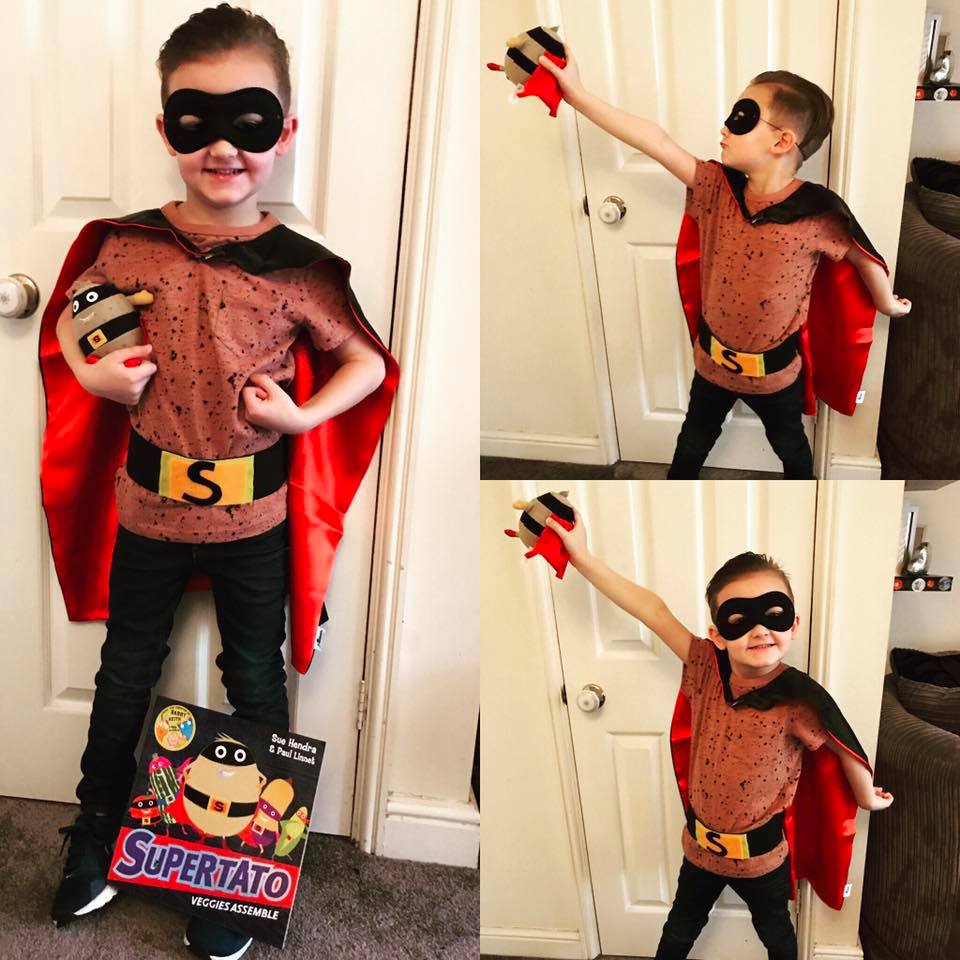 Emma Jay Gardiner came to the rescue and made this amazing ' Supertato' costume! What a hero!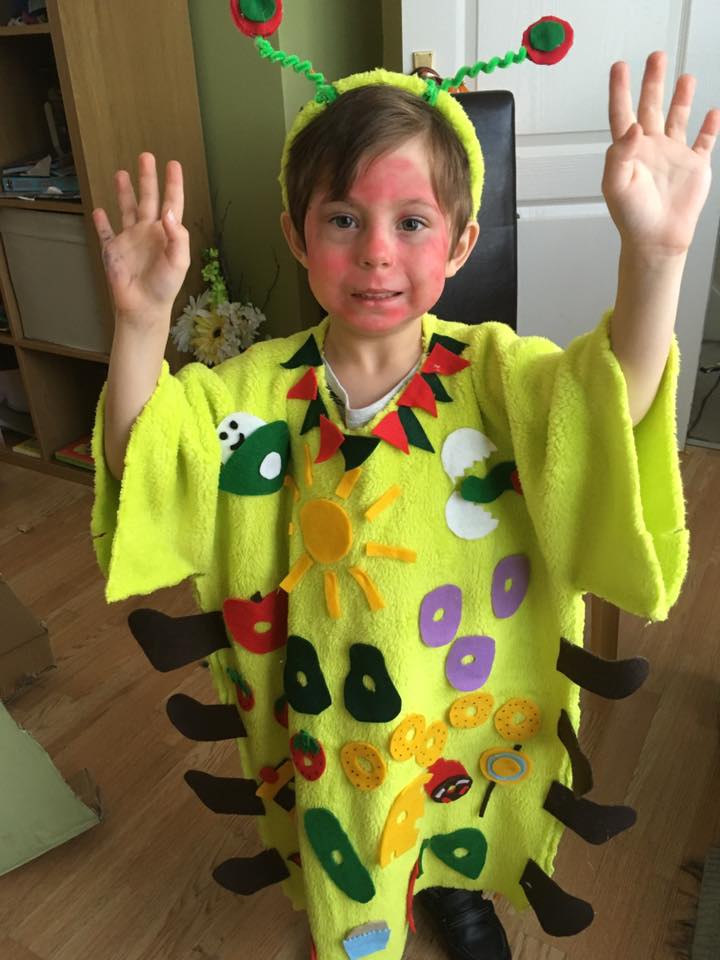 Thank you Samantha Louise Barnett for sending this fab photo of her son dressed as 'The very hungry Caterpillar' The attention to detail on this costume is very impressive! 🙂
Tracie Goodwin's son looked awesome in his Aliens In Underpants costume! The only day you can wear your pants on top of your clothes to school and get away with it! 🙂 Thank you for sharing Tracie!  Thank you everyone who shared their World Book Day costumes, we loved them all!
Have you got any ideas for some great world book day costumes? We'd really love to know! Someone else might love it, and really want to give them a go! If you've got ideas, suggestions or reviews, you can shout all about it on whatever channel you choose!
Lets go on a Picniq! Follow us on Facebook, Twitter or tag us on Instagram using #PicniqUK! ❤️