Some of my happiest childhood memories involved time spent in my wellies and of course mud! Here are some great places to visit where wellies are the footwear of choice, and some fun activities to try when your there!
Just an hour of rain will leave paths, parks and gardens with puddles, so if you don't want to travel too far, then the British weather will never let you down! If you fancy exploring a little further, then here are few places that will not disappoint:
Woodland walks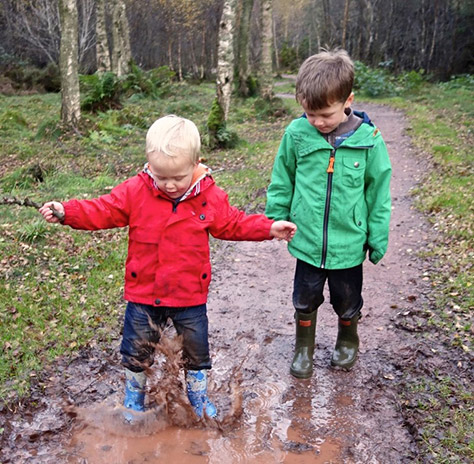 A great place to find really muddy paths after a downpour!
At the beach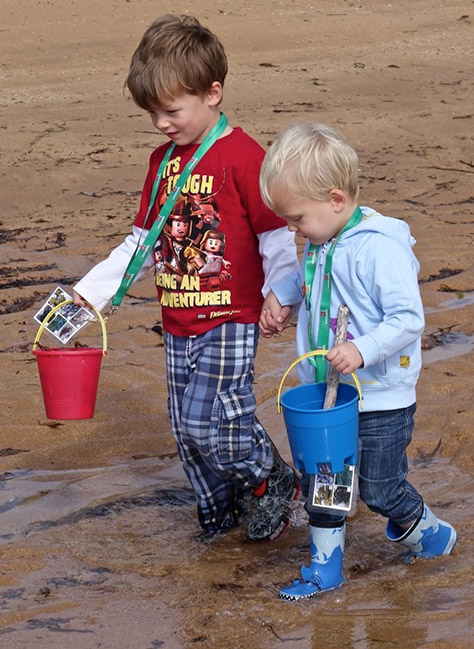 Taking your wellies to the beach can open up new areas to explore, flooded sand flats and in the surf. It also makes walking across rocks a little easier than with bare feet!
By the estuary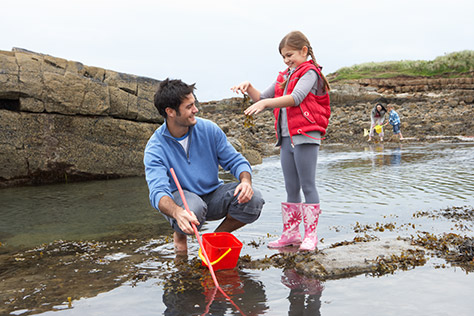 Care must be taken here! Between tides and with knowledgeable adult supervision, try doing a creature hunt in the mud, you will be amazed at how much you will find!
At the farm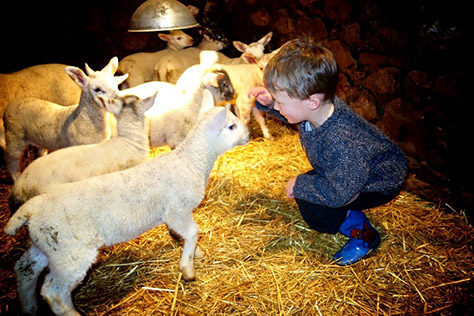 The uniform of choice at the farm, wellies are a must! There are hundreds of farms open to the public where your little ones can get a taste of farm life. Check out our website for ideas of places to visit.
Muddy Brilliant Activities…
Jump in muddy puddles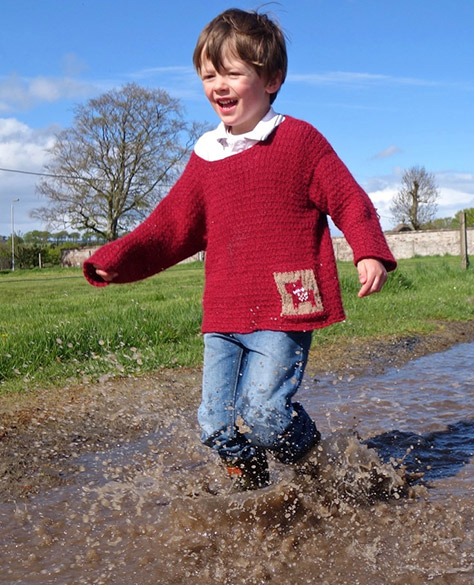 Possibly the most fun you can have with your wellies on! Make sure Mum and Dad get in on the action. Peppa was right!
Check out some slow motion puddle jumping fun here.
Tracks and trails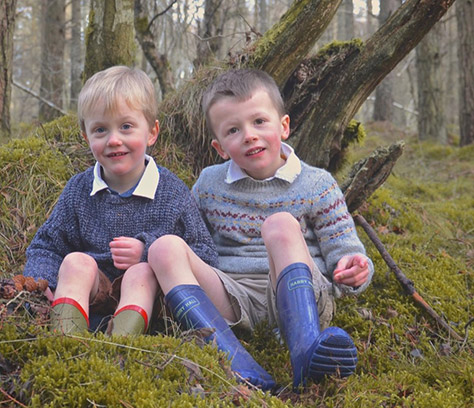 Mud patches and the edges of puddles are great places to look out for animal tracks and trails. What size is it? Is it a cloven hoof or does it have toes? Bird tracks can also give clues to the type of bird that left it. Were the feet webbed, did the bird walk or did it do little jumps?
A free ID guide to help you can be downloaded here.
Mud castles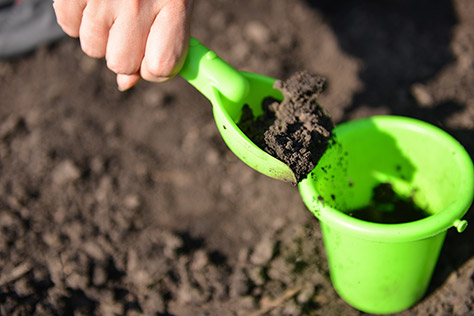 Who needs sand at the beach! You can make your own mud castle with a bucket and spade; how about sticks for flagpoles and a moat to keep enemy squirrels at bay!
Mud pies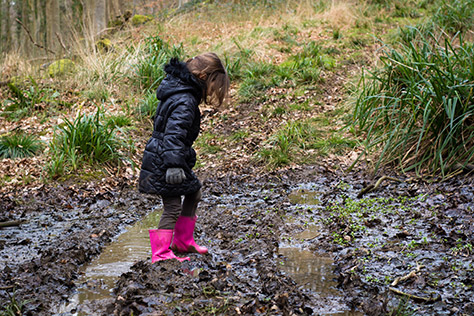 Let the little ones do the cooking tonight, give them a menu for the evening meal and let them work their magic: Twig soup, mud pies and dead leaf ice cream. A few plastic bowls and some old cooking utensils are all they will need.
Build your own farm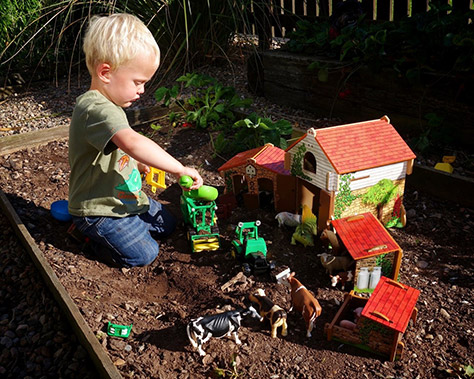 Look out those old plastic farm animals and make your own farmyard. This is great imaginative play for the garden, and a shallow tray or plant pots can be filled with earth for those of us with smaller gardens. Check out some kids farming toys here.
And if you're feeling really brave…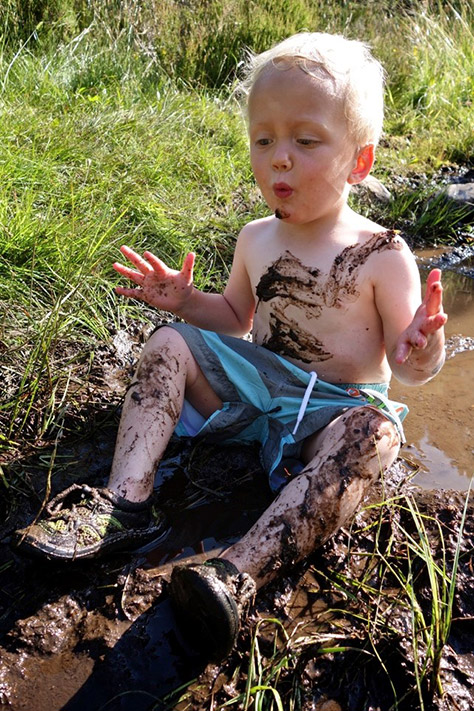 How about a mud bath, which apparently is great for the skin! 😉
We hope you enjoy these very muddy adventures, and don't forget to share your snaps on our Facebook, Twitter and Instagram pages!