I know how hard it can be thinking of things to do during the school holidays to keep the little ones entertained so I've been on the look out for fun days out in London which will keep little bored faces away. From boating trips to educational days out, and hanging out with animals I've got it all covered to keep all the family smiling!
Key:

 Perfect for rainy days.

Perfect for sunny days.

Serpentine Lido – Hyde Park, London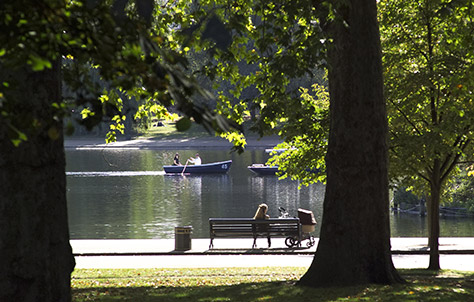 There are a number of outdoor lidos in London where you can cool off on a warm summers day, and the Serpentine Lido in Hyde Park is one of them! You can either take the plunge into the main lake, or there is a chlorinated paddling pool for the little ones. Sit back, relax and let the kids splash about – don't forget the sun cream! Find out more.

Paradise Wildlife Park – Broxbourne, Herefordshire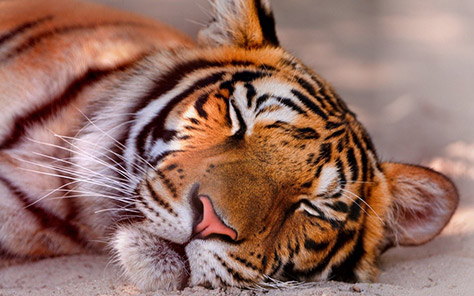 Paradise Wildlife Park is just that for animal lovers! With 13 variations of monkeys and big cats, as well as the chance to feed  some cute critters in the farmyard and lots of fascinating daily shows to watch, they'll be spoilt for choice! Head to the Lagoon Pool to cool off, try your hand at the Safari Golf Course or let the wild ones loose at one of their many play parks. BOOK HERE

Shrek's Adventure London – Westminster, London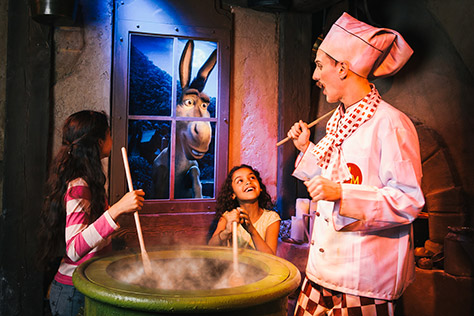 This fun and interactive attraction is a real treat for Shrek fans young and old. Your mischievous guide, Donkey, will take you on a magical 4D 'Dreamworks Tours Bus' which is guaranteed to be lots of fun! You can also be a part of the 10 live fairy tale shows, where you will meet Puss in Boots, Princess Fiona and Pinocchio. Prepare for lots of animation, storytelling and of course laughs! Find out more.

KidZania – White City, London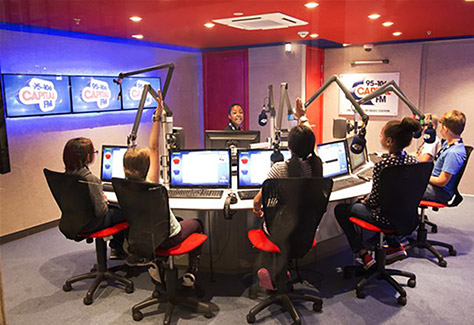 Give the kids a taste of adult life and let their imaginations will run wild as they live in a child sized city located in Westfield Shopping Centre. They'll have the opportunity to try out real jobs ranging from firefighting to banking, radio presenting and flying a plane. The best bit is as they 'work' they will earn money and then they'll have to decide how to spend it! BOOK HERE

Brent Lodge Park Animal Centre – Ealing, London
This small but perfectly formed zoo is home to some cute fluffy bunnies and guinea pigs, cheeky meerkats, exotic birds and kune kune pigs and much more! With a beautiful setting, you'll have the chance to relax in a peaceful setting whilst the kids enjoy the open space to let off some steam and maybe even enjoy a picnic. Find out more.

Ripley's Believe It or Not! – Westminster, London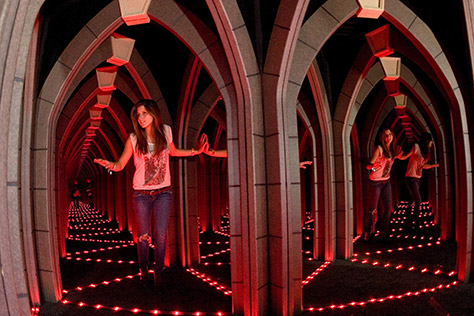 A visit to Ripley's Believe It or Not! London will transport you to a world of weird, wonderful and most certainly bizarre experiences with over 700 galleries and exhibits. Will you and your little ones dare to venture into Ripley's Marvellous Mirror Maze and defeat the Impossible Laser Race? Plus this summer you will get to see the amazing work of Willard Wigan who has managed to sculpt Bart and Homer Simpson on the head of a pin!  BOOK HERE

Southbank Centre – Southbank, London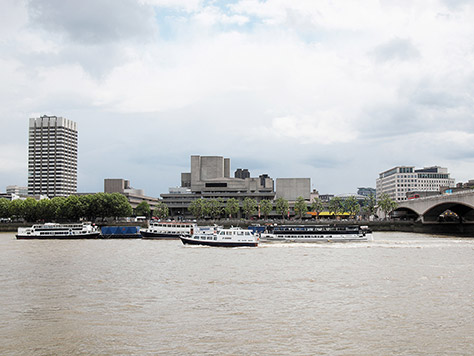 This world famous centre is home to some really great art and dance cultural events plus various family shows and workshops held throughout the year. You'll also find a book market, a skate park and plenty of places to grab something to eat and drink! Find out more.

ZSL London Zoo – Regent's Park, London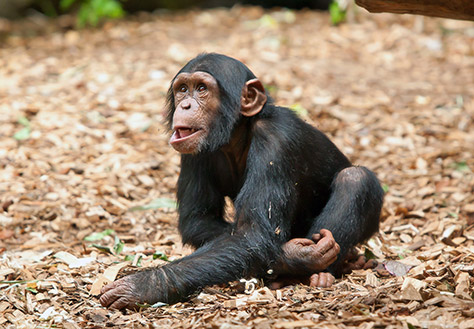 If you are planning a day out in London, a visit to ZSL London Zoo is definitely a must see! With a whole range of incredible animals and reptiles you won't be disappointed. Get up close to tigers, gorillas, penguins, tortoises, giraffe and hippos to name just a few! Plus each day there are a number of great activities taking place where you can learn all about penguins in 'Beach Penguin Live' and even the chance to watch the delightful otters get fed their lunch. BOOK HERE

Boating in Hyde Park – Hyde Park, London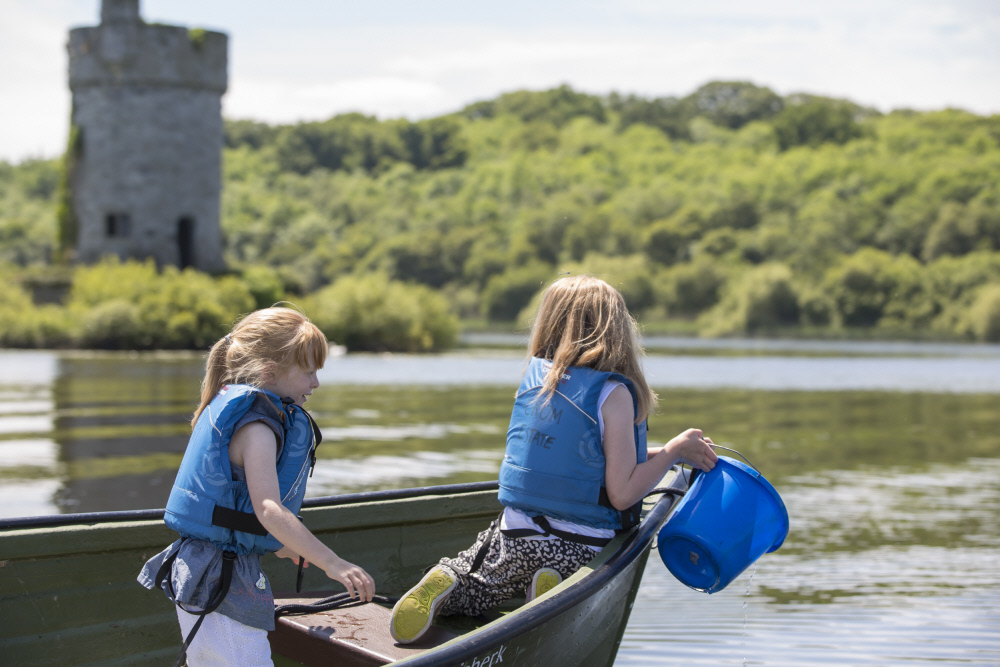 Absolutely perfect for a warm day in the city, a visit to Hyde Park is a must where you can take the kids out on the water! Hire one of the pedal boats which operate on the Serpentine that can hold up to six people, or if you prefer a more relaxing experience there is also the Solarshuttle, an electric boat which glides across the lake! Find out more.

Bond in Motion Exhibition at the London Film Museum – Covent Garden, London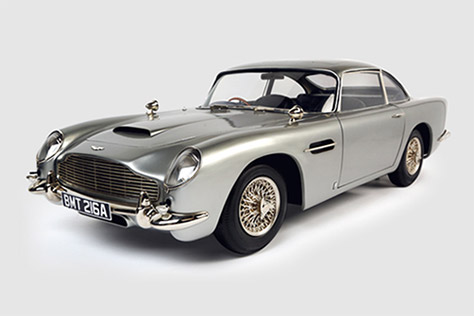 Fans of James Bond will enjoy a visit to the Bond in Motion exhibition where there is not a replica in sight! Head to Covent Garden where you can see some of Bond's most iconic vehicles including the Aston Martin DB5 and the Lotus Esprit S1 along with the actual props, gadgets and costumes used in the films. BOOK HERE

Hamleys – Westminster, London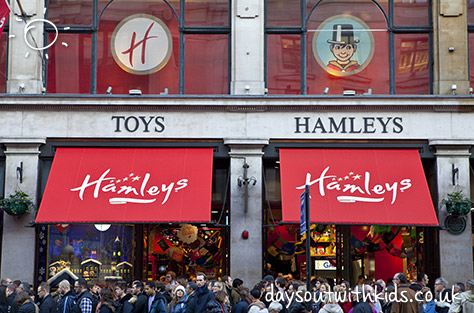 For some real childhood magic, bring the family to Hamleys which is London's oldest and most famous toy shop. In fact it's one of the largest toy shops in the world where you'll find ever toy and game imaginable from the latest technology crazes to traditional games and teddy bears. Don't worry, you can visit without making a purchase as there are plenty of activities and demonstrations to get involved with. Find out more.

London Bridge Experience – Southwark, London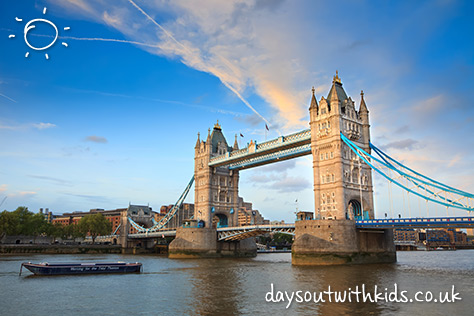 Perfect for older children, explore some gruesome horrible history in this fantastic attraction, where you will see, hear, smell and feel your way through historic London. New for this Summer for some real horrifyingly educational fun, Shakespeare will be returning to the Bridge after 400 years and you'll be able to learn about his life! This is one of the best attractions for educating the kids without them realising because they'll be having so much fun. BOOK HERE

Cutty Sark – Greenwich, London
Hop aboard the Cutty Sark a world-famous sailing ship which is the last remaining of its type! You can step into the shoes of previous crew members by taking to the wheel on the main deck, climbing into one of the bunks below deck or even trying on a sou'wester. There are plenty of interesting interactive displays so you will definitely come away full of knowledge! Find out more.

ArcelorMittal Orbit – Queen Elizabeth Olympic Park, London
If you visit The Queen Elizabeth Olympic Park, you'll find the ArcelorMittal Orbit which is Britain's tallest sculpture, standing at 114.5 metres tall! You can climb to the 360 degree viewing platforms where you'll be rewarded with stunning views of the London Skyline including The O2, Canary Wharf and The Shard. For serious thrill seekers there is a slide that you can ride if you'd prefer a more exhilarating journey back down! (Payable separately)  BOOK HERE

Chelsea Physic Garden – Chelsea, London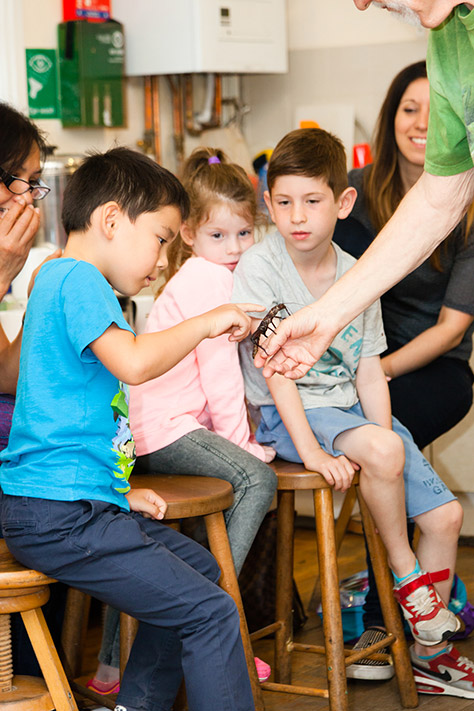 This beautiful garden tucked carefully beside the river Thames is a haven of green best know for growing medicinal plants. You'll also find the worlds oldest Rock Garden, made from flint, bricks and stones which have come from the Tower of London. There are plenty of activities for families to enjoy so check the website before you go for what's on! Find out more.

Tower of London – Central London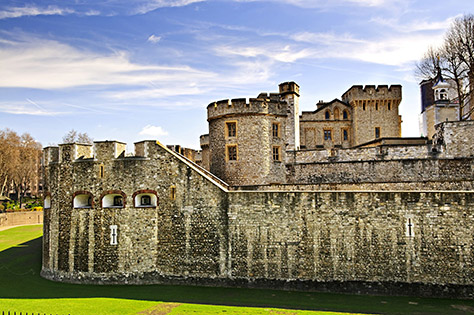 When you visit the Tower of London you will be spoilt for choice with what to look at first! Will it be the amazing crown jewels on display, or will you try the Wall Walk first? Make sure you take one of the guided tours, which really brings the history to life. Pick up a family trail at the Welcome Centre when you arrive and keep an eye out for the famous Ravens who are protecting the Tower! BOOK HERE

St Paul's Cathedral – St Paul's, London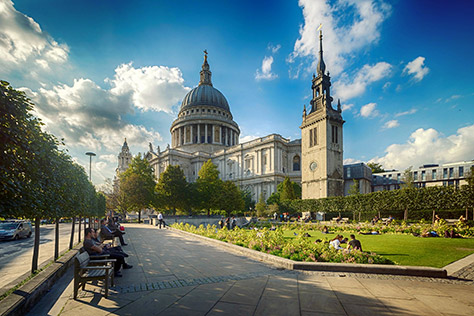 This world famous cathedral holds many secrets of London's turbulent past and is absolutely magnificent. Suitable for all the family, you can explore the breath taking interiors, and climb the famous dome for amazing views across London. Don't forget to visit the famous Whispering Gallery where you can stand either end and whisper messages to each other!BOOK HERE

Marsh Farm Animal Adventure Park – Chelmsford, Essex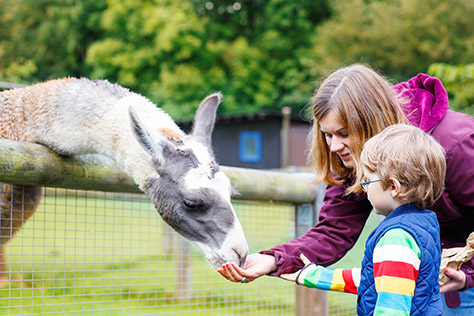 Animal lovers will be spoilt for choice when it comes to this amazing farm! As well as getting to see some of the many lovely animals and birds on site, they'll also get to have lots of fun in their indoor and outdoor play areas… which includes bouncy pillows and mini tractors! Find out more.

Petrie Museum of Egyptian Archaeology – Camden/Westminster, London
With a collection of 80,000 objects this museum has one of the greatest collections of Egyptian and Sudanese archeology in the world! A treasure trove of fascinating history, your mini historians will get to see linen from 5000BC, two lions from the temple of Min at Koptos and some early examples of monumental sculptures. This museum is very hands on and the children will love opening the draws and finding out what treasure are inside. BOOK HERE

Harry Potter Bus Tour – Westminster, London
If you live with a Harry Potter fanatic or are one yourself then you will absolutely love this Harry Potter themed three hour coach tour. You will embark on a magical mystery journey full of wizardry exploring the films locations whilst learning about the inspiration behind them. Your tour will include Kings Cross Station with the famous platform 9 3/4, and the sites used for the Leaky Cauldron! Of course, you'll also get to admire the other London landmarks on your tour too. Find out more.
Is there something I've missed that your children love? Please share it with us as we'd love to hear from you. Don't forget to send us pictures of your fun days out on Facebook, Twitter and Instagram ?