We all know that taking a trip to the seaside is not always as straight forward (or as relaxing) as we hope! However, with a little help from some fun beach toys, your little beach babes will have a whale of a time. Big kids will love them too! Here's a few of my little ones favourites…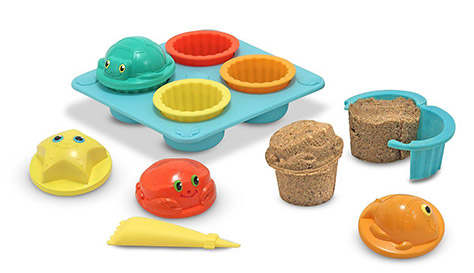 Make sandcastles (almost) good enough to eat with this cute and colourful cupcake kit! Buy it here.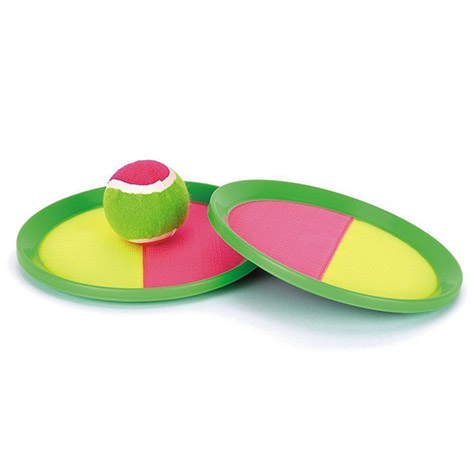 Wimbledon fever continues with this fun and traditional Velcro tennis game! Perfect to easily pack away in your beach bag… no racket bag necessary! Buy it here.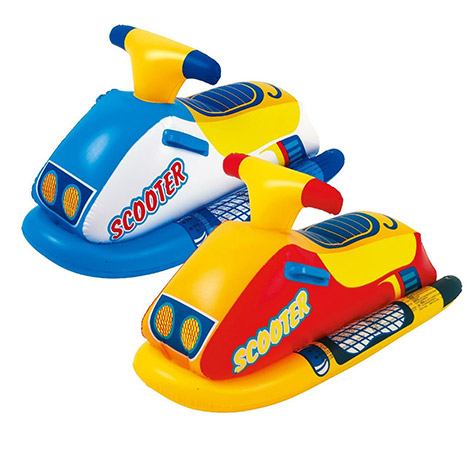 Little adrenaline junkies (and big kids alike!) will love these fun inflatable jet skis which look as great as the real thing! Perfect for catching a ride on some waves. Buy it now.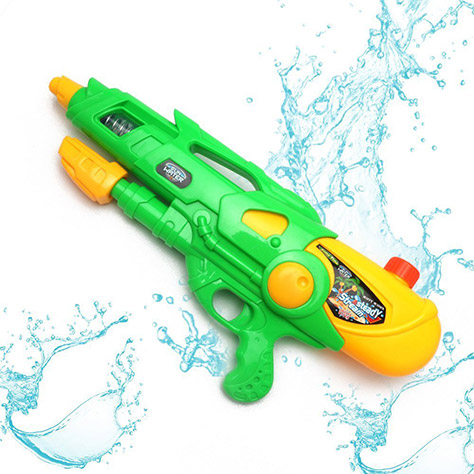 No day out at the beach is complete without a good old fashioned water fight! This futuristic looking water pistol will go down a treat with everyone… well, maybe except poor unsuspecting victims! Buy it now.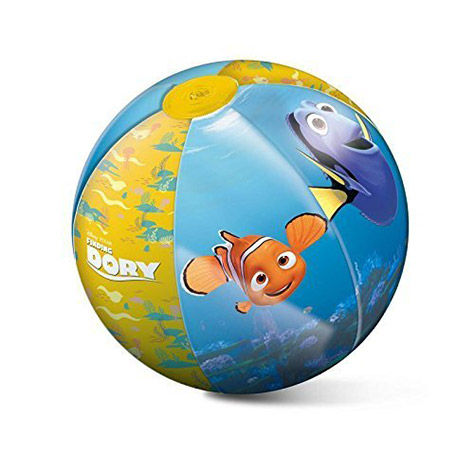 Make a splash with this cute inflatable Finding Dory beach ball. A seaside staple with a Disney twist! Buy it now.
Octopus Ring Game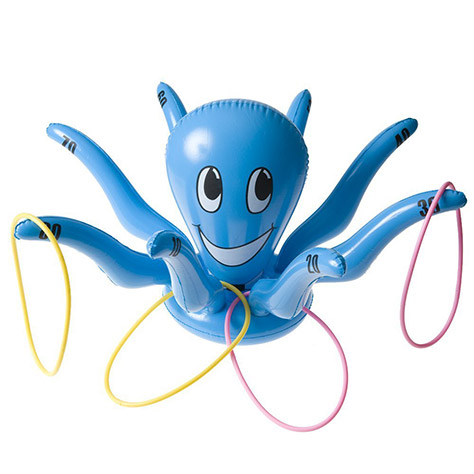 This fun Octopus game is perfect for families after a bit of competitive fun! This eight legged fella is great on the sand or for taking into the sea to up the stakes! Buy it now.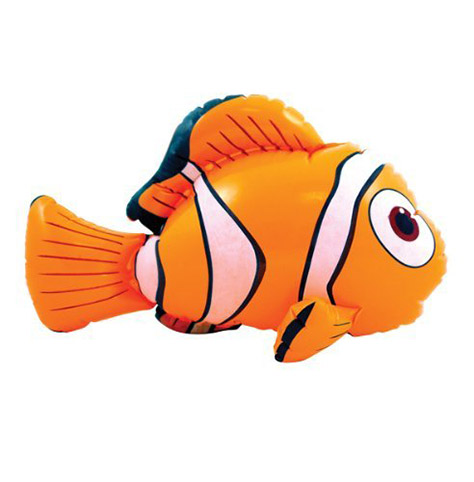 This cute inflatable clown fish will make a great seaside companion for little fans of Finding Nemo. Buy it now.
Inflatable Baby Pool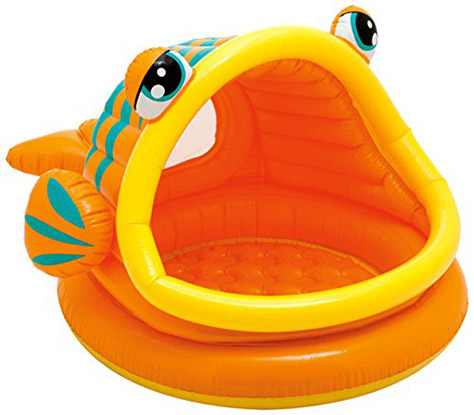 For young fins, this compact inflatable pool is perfect for providing some shade whilst not missing out on the seaside fun. Buy it now.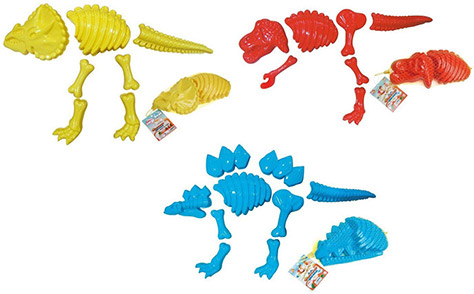 Mini archaeologists will love making their own sand fossils and dino creations with these dinosaur sand molds. Buy it now.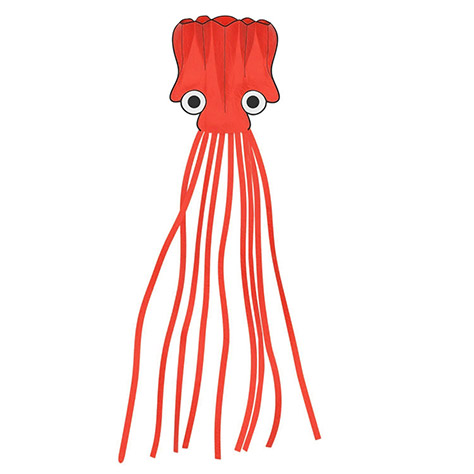 The sky is the limit with this cute easy to use octopus kite! Who said the only fun at the beach was on the sands? Buy it now.
Hello Kitty Sand Set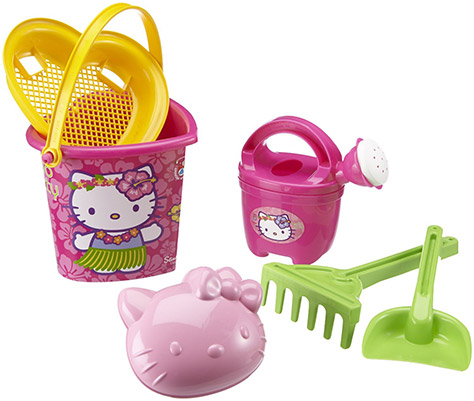 With a cute face mould, bucket, watering can and tools, this sand set is every Hello Kitty fans dream! Buy it now.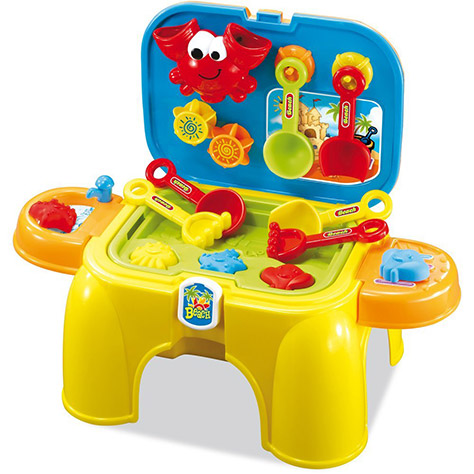 This portable sand table, complete with all the works to make some seriously impressive sand creations, is sure to be popular with even the most reluctant beach goers! Buy it now.
Have you seen any amazing beach toys lately? Let us know! Don't forget to share your seaside snaps with us on Facebook, Twitter and Instagram 😀