Let's go down to the woods today,
For a picnic, fun and play!
Here's our list of favourite spots,
We hope you like them lots!
Brownsea Island – Dorset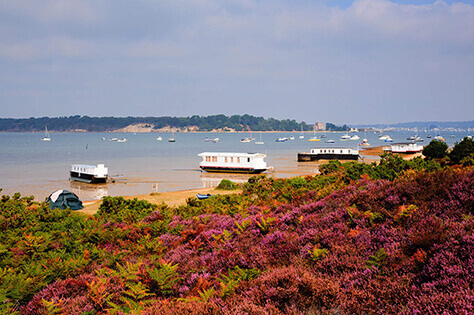 Pack up an alfresco feast and jump on a ferry from Poole Harbour to Brownsea Island! Wander around the island to find idyllic beaches, woodlands, stunning views of the Purbecks and plenty of wildlife. There's plenty of places to picnic and you might even see some red squirrels! Find out more.
Horniman Museum – London

The grounds surrounding the Horniman Museum are perfect for picnicking! Head to the twee bandstand where you will find some picnic tables you can use. Why not walk around the beautiful gardens or explore the fascinating museum and conservatory? Find out more.
Avebury – Wiltshire

Enjoy a picnic whilst sitting in the world's largest prehistoric stone circle at Avebury. Sit among the rocks and admire the unusual views as you enjoy your food! Find out more.
Rievaulx Abbey – North Yorkshire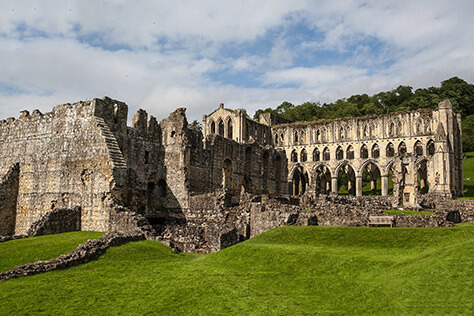 Set in the tranquil Yorkshire countryside are the haunting ruins of Rievaulx Abbey. Explore what's left of the abbey and learn all about the monks who once lived here. Relax and picnic in the lush green grounds or use one of the picnic tables which have superb views over the ruins. Find out more.
Thames Barrier Park – London
This park has some of the best views of the famous barrier, sculpted gardens, a children's play area and a fountain plaza! Find your own little spot to eat whilst watching all the goings on of the river or admiring the exotic plants. Find out more.
Yorkshire Sculpture Park – Wakefield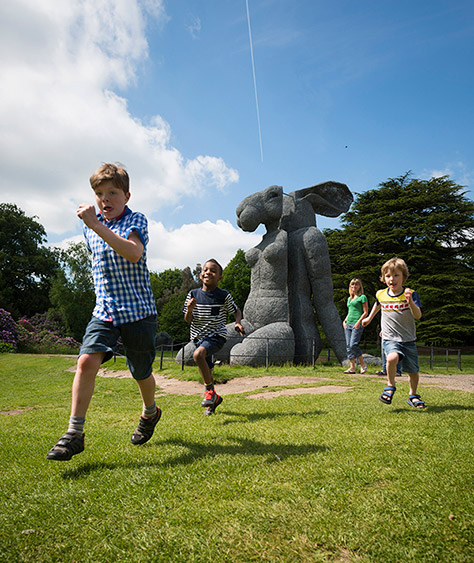 This stunning sculpture park is spread out over an incredible 500 acres. After you find all of the 60 sculptures by famous artists that are placed throughout the park you can enjoy a picnic on one of the many picnic benches around! Find out more.
Waterfall Country (Coed Y Rhaeadr) – Brecon Beacons

This area is characterised by wooden gorges, caves, swallow holes and beautiful waterfalls! There is so much to explore, including the famous Waterfall of Snow where you can walk behind the waterfall and look through the curtain of water! This is a vast area so you will have no problem finding a place to picnic. Find out more.
Galloway Forest Park – Scotland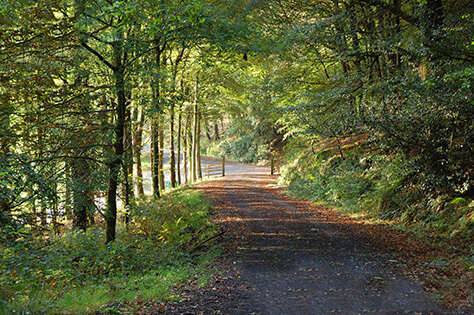 Days of adventure can be had at Galloway Forest Park! Follow some of the super walks, go on a family cycle ride along the many trails and enjoy a picnic to refuel whilst soaking up the beautiful surroundings. Find out more.
Wallace Park – Lisburn, Northern Ireland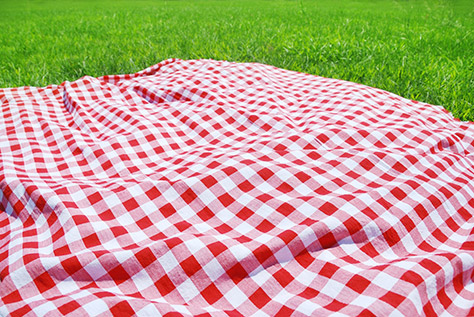 Get out the picnic basket and head to this park to enjoy the 25 acres of mature parkland and its superb facilities! The kids will love the state of the art adventure playground, feeding the ducks in the pond or even playing a game of tennis or football. Find out more.
Brimham Rocks – Ripon, Yorkshire

Here you will find a bunch of unusually formed rocks that appear to resemble different shapes! Sit among the rocks and see if you can spot the dancing bear, eagle or gorilla shaped rocks. Find out more.
Blickling Estate – Norfolk
Blickling estate has a beautiful house, grounds and landscaped gardens. Explore the estate to find a number of picnic spots with picturesque views. The family can also hire bike or Segways to help explore the vast grounds! Find out more.
Birmingham Botanical Gardens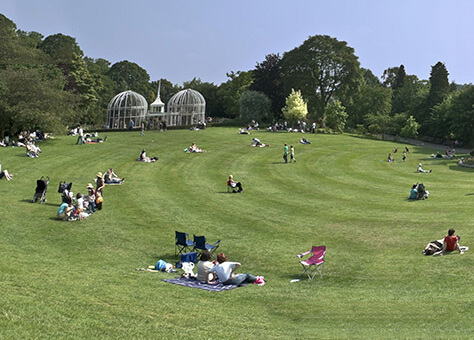 Birmingham Botanical Gardens has acres of tranquil lawns for a picnic. There are glasshouses with plants from tropical rainforests to arid deserts, plus there are 15 acres of stunning landscaped gardens full of exotic and traditional plants! Explore the seasonal butterfly house, admire the birds in the lively birdhouse and follow a range of nature trails. Find out more.
What have you been up to? We'd really love to know! Someone else might love it, and really want to go! If you've got ideas, suggestions or reviews, you can shout all about it on whatever channel you choose!
Let's go on a Picniq! Follow us on Facebook, Twitter or tag us on Instagram using #PicniqUK! ❤️