This is a great time of year to go visit some of the superb animal attractions around the UK and see all the springtime babies and other adorable animals. We have gathered together a selection of farms, zoos and parks where you can meet baby llamas, ducklings, penguins and many more.
Vauxhall City Farm, London
**Free bags of animal feed with Days Out Card**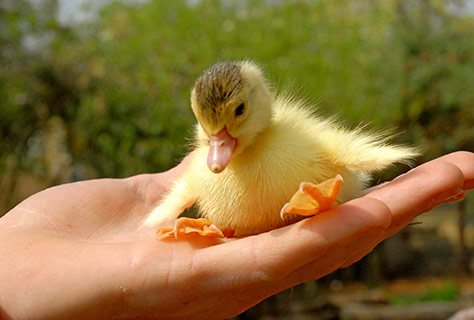 You'll meet some wonderful creatures on your visit to Vauxhall City Farm like this duckling, plus rare breed sheep, ducks, goats, woolly alpacas and spotty pigs. Find out more.
Paradise Wildlife Park, Broxbourne
**Save up to 29% off tickets when you book through Picniq**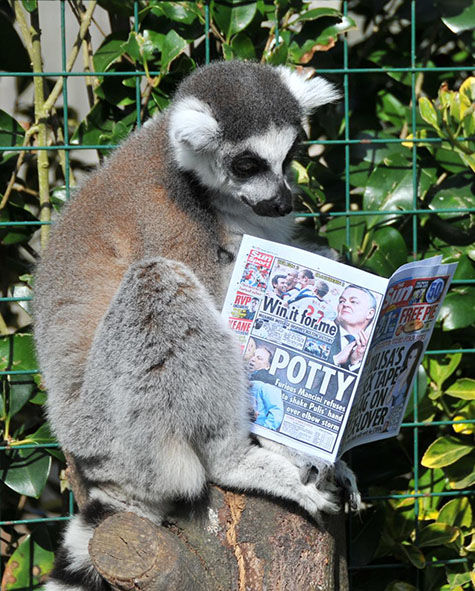 Paradise is home to over 400 animals including all 5 BIG CAT species! When you visit make sure you see this super cute Red Panda! Find out more.
Birmingham Wildlife Conservation Park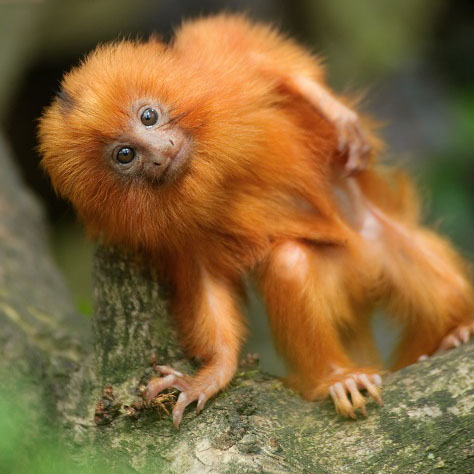 At this conservation park you are able to see a variety of cute critters including lemurs, red pandas and meerkats. In February the park welcomed baby golden lion tamarins Pablo and Cleo, they can be seen hanging on to their mothers. Find out more.
Farmer Palmers, Poole, Dorset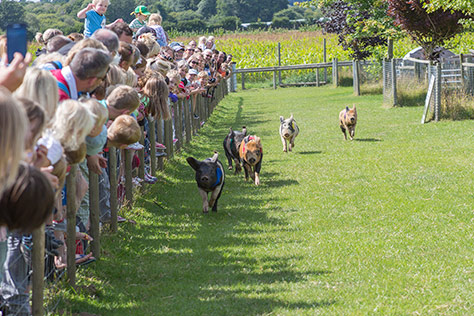 This farm attraction aimed at the under 8's has a whole bunch of cute animals that you and your little ones can meet. There are ponies, cows, sheep, deer, chickens, alpacas and some cute tiny piglets. Find out more. 
Welsh Mountain Zoo, Colwyn Bay, Wales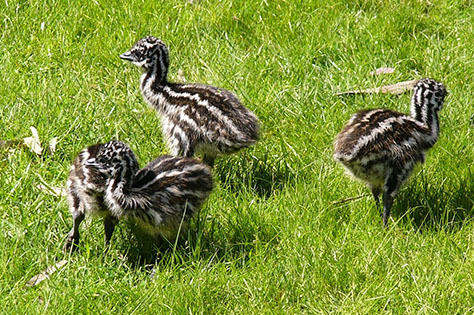 This zoo is dedicated to conservation and has had some new arrivals recently in the form of some adorable stripy emu chicks. There are many other amazing creatures to be found at this zoo too, including snow leopards, chimpanzees, red pandas and Sumatran tigers. Find out more.
British Wildlife Centre, Lingfield, Surrey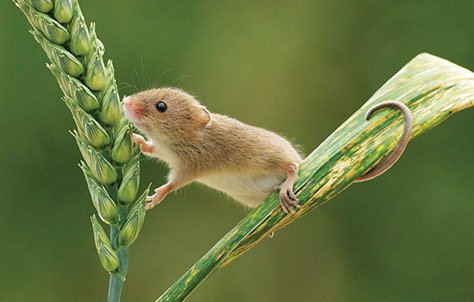 We have so many amazing creatures that live in the UK and this centre has a great selection that you can admire including tiny harvest mice. You will also find over 40 other different species at the centre including red squirrel otters and polecats. Find out more.
Edinburgh Zoo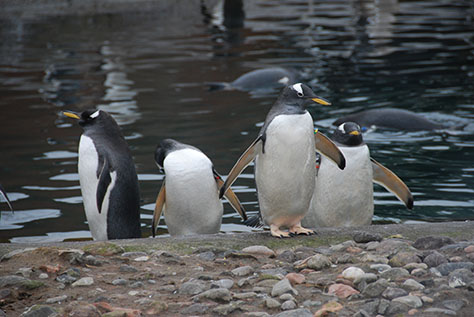 At Edinburgh Zoo you can see the only pandas in the UK Tian Tian and Yang Guang. Also, once a day you can see the penguin parade where, if they want to, the penguins go for a wander with their keepers. Find out more.
Tropical Wings World of Wildlife, Chelmsford

This spring 'Jamar' and 'Raniko' two kid goats were born at Tropical Wings Zoo. You can see them along with lemurs, chipmunks, meerkats, wallabys and lots more farmyard animals. Find out more.
Manor Farm & Woodlands, Loughborough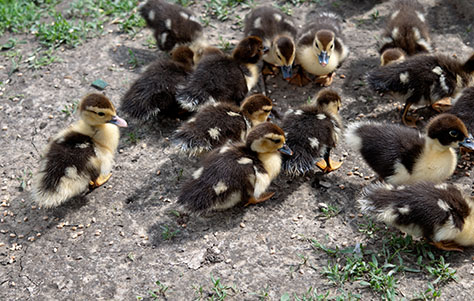 This farm is a sanctuary for many animals such as donkeys, owls, peacocks and goats. This spring a number of Muscovy ducklings have hatched at the farm and you can go see them! Find out more. 
The Wild Place Project, Bristol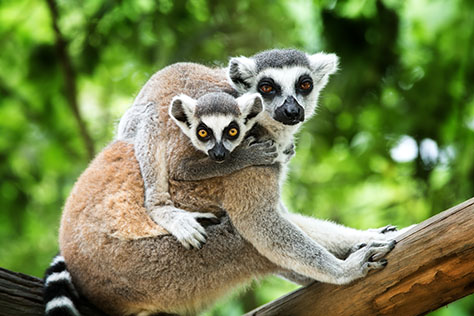 There's lots of creatures big and small to see at The Wild Place Project including cheetahs, okapi and cheeky red river hogs. This springtime there's been a baby boom in the family of ring-tailed lemurs and you can now see the youngsters clinging onto their mothers, plus there's some spring lambs that you can meet. Find out more.
Cannon Hall Farm, Barnsley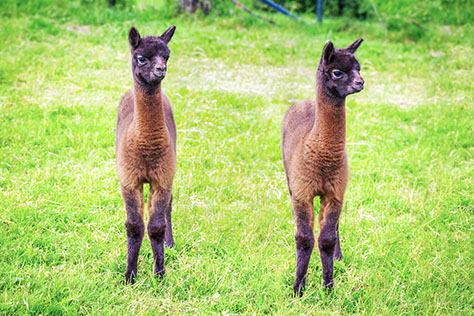 This is a great time of year to visit Cannon Hall Farm as there has been a number of new arrivals including goat kids, lambs, piglets, baby llamas and a baby donkey! Find out more.
Battersea Park Children's Zoo, London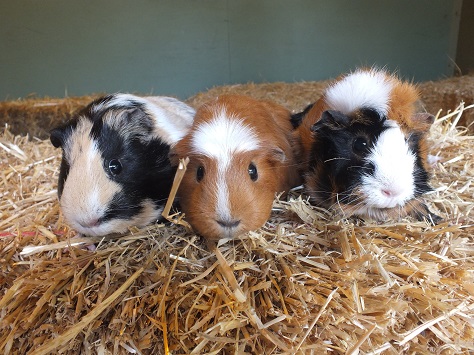 You'll get to meet all your favourite animals and even some you've never heard of at Battersea Park Children's Zoo. There's otters, monkeys, donkeys, ferrets, guinea pigs, lemurs, meerkats, turtles, reptiles and more plus there are a number of spring chicks that you can see at the moment. Find out more.
Walby Farm Park, Carlisle, Cumbria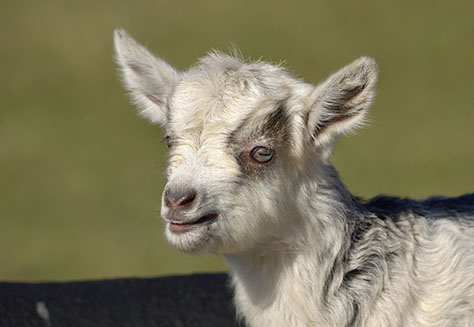 There's been some new arrivals at Walby Farm Park this springtime including pygmy goat kids and lambs. You will also find lots more adorable animals that call the farm home. Find out more.
Do you have any favourite place to see adorable animals? Please share them on our  Facebook, Twitter or Instagram using hashtag #PicniqUK!