Take a trip to the Zip World Treetop nets,
It's a bank holiday must to avoid the regrets!
Or head to see your favourite celebrity,
at Madame Tussauds explore their legacy!
Thorpe Park Resort, Surrey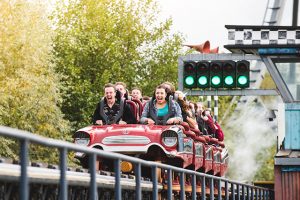 Enjoy the last weekend of the feel-good carnival event this summer at Thorpe Park! From furious fire performers to suger-coated vocals of The Flossers you won't want to miss out! Plus, you can experience the thrill of Thorpe Park's world-class coasters and amazing live entertainment. From accelerating 80mph on the Stealth to twisting around on the colossus with ten acrobatic loops you will have an incredible day out! Book now with Picniq!
Warwick Castle, Warwick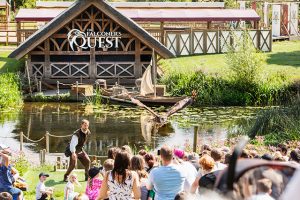 You have to experience the ultimate end-of-summer festival fun at Warwicks Sundown Spectacular! Enjoy live music, a dj, incredible performers form the dance-circus collective Motionhouse and a fireworks finale! There will also be some amazing street food along with unique bars so that you can grab a drink! Tickets are sold separately for this evening event. If you fancy making a day trip then why not come along to explore Zogs realm or watch the critically acclaimed show, The Falconer's Quest! With 60 EPIC birds from all corners of the world and wingspans of up to 9 feet, your little ones faces will be amazed! You could be sat right in the flight path next to the riverside watching owls, vultures, and eagles! Book now with Picniq!
Zip World Treetop Nets, Betws-y-Coed, Wales
Family of 4 ticket from £54 with Picniq!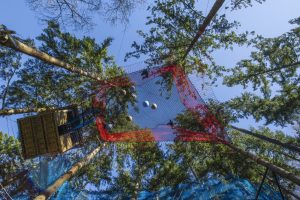 Have an exhilarating experience this bank holiday weekend at Zip World! Enjoy a tranpoline like no other suspended 60ft in the air! Plus, there's the longest net walkway in Europe which your little ones can run across! This is all set in an amazing forest so why not take a pcinic along to enjoy afterwrads! Book here now with Picniq!
The Crystal Maze Live Experience, Manchester
 Family fun ticket £150 with Picniq!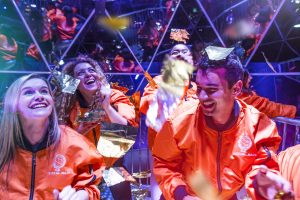 Have fun as a family team this bank holiday weekend at Crystal Maze Live Experience Manchester! Brought to life in 3D you will get the chance to solve various problems and challenges whilst you run around! You'll even look stylish while you do it in a satin bomber jacket! Take on the four adventure zones against the clock fand win those crystals! Book here with Picniq!
Howletts Wild Animal Park, Canterbury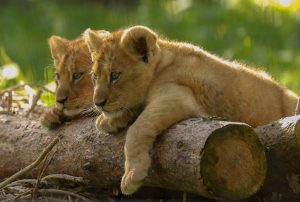 Visit Kent's original wildlife park committed to conservation this bank holiday. The experience days and animal encounters make the day extra special as you find out how your visit helps to protect and save rare and endangered animals. The Woodland walk is also a must-do as you see the life size prehistoric creatures with those such as the mighty mammoth. Book now with Picniq!
British Airways i360, Brighton
Family of 4 ticket £40 with Picniq!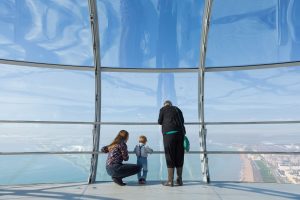 Immerse yourself in the British Airways i360 this weekend and enjoy some of Brighton's best views! Experience the full British Airways experience as you get directed towards a photo booth to get your picture taken with the family, before heading through security just like a flight! Step onto your flight gliding you up 138 metres above sea level and offering a 360—degree view of Brighton's coastline! Enjoy views of the beach, pier, and gorgeous ocean, plus, why not treat yourself to a glass of champagne!  Book here with Picniq!
Big Bus Tours, London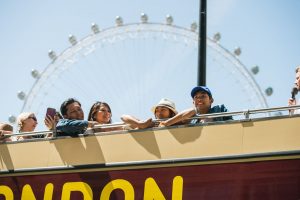 See the City from a different perspective this bank holiday weekend! Hop on and off when you like throughout the day whilst learning facts on route! Stop for brunch at one of the many amazing cafes and restaurants or treat yourself to some bank holiday shopping on Oxford Street! With so much to do in London this weekend Big Bus Tours are the best ways to make sure you don't miss out on anything! Book here with Picniq!
Blackpool Tower Eye, Blackpool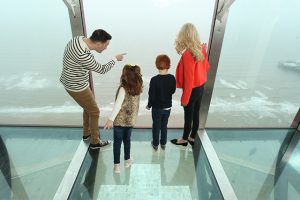 Take a trip to the top of the Blackpool Tower to experience the exciting SkyWalk! There is a five-centimetre-thick glass viewing platform that you can walk out onto if you dare! The views allow you to look out into the Irish Sea, the Blackpool Promenade, and the North West of England. On a clear summer's day, you may even be lucky enough to see down to Liverpool and across to the Isle of Man! There's also an immersive 4D cinema that you must visit before going to the top! Book here now with Picniq!
SEA LIFE Blackpool, Blackpool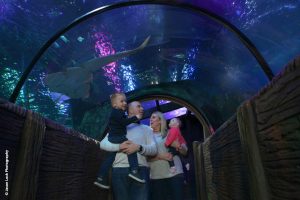 Discover a world underwater in the interactive themed zones at Sealife Blackpool! Featuring huge sharks, mysterious stingrays, seahorses, and thousands of tropical fish, there is so much to see! Venture into the rock pools or take a walk down the Quayside to see some ocean giants such as Pollock, Brill, and Dogfish! You can also take a submarine ride to see some beautiful creatures such as Puffa fish and UFO-like jellyfish! With so much to do book now with Picniq!
Wicksteed Park, Kettering
Get 20% off wristbands with Picniq!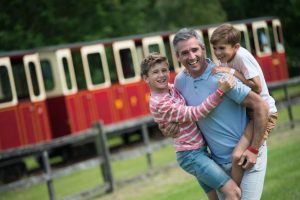 It's that time of year to get your picnics ready to enjoy in Wicksteed Park. This August Bank Holiday Weekend row your boats across the idyllic lake at Wicksteed Park whilst also enjoying your favourite rides and attractions! You can also enjoy walking around the park and perhaps treat the family to an ice cream at the end of the day! Book here with Picniq!
Birdworld, Farnham
Get 20% off tickets with Picniq!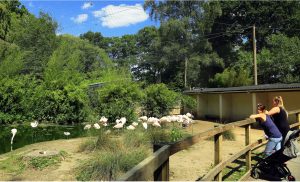 Celebrate the Parrot Pandemonium at Birdworld this upcoming bank holiday weekend! With parrot talks and noisy music activities, your little ones will be laughing all day long! Whilst you're there, why not also go and visit the 1,200 other birds and animals which include many rare and endangered species! Book here with Picniq!
Chessington World of Adventures Resort, Chessington
Family fun ticket for £136 with Picniq!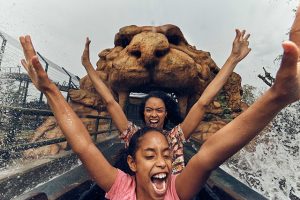 JJ from the iconic CoComelon is at Chessington World of Adventures this August Bank Holiday Weekend! Your little ones can take part in a sing-along experience at the mini stage so get them ready to jump, sing and dance! There's also the chance to enjoy the 'Giggles, Games & The Gruffalo' show before meeting over 1,000 incredible animals such as lions, monkeys, penguins, and gorillas! For the thrill-seekers in your group, there's also over 40 rides offering something for everyone in the family! Book here with Picniq!
Longleat, Warminster
Get an extra 5% off tickets with Picniq!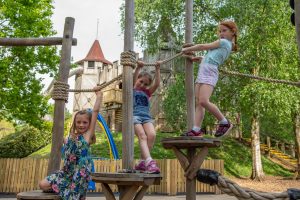 Explore, build, and play at the incredible indoor beach which allows you to experience all the joy of the seaside no matter the weather! The Wings bird display from the 22nd of July to the 4th of September also teaches you the skills and abilities of magnificent birds of prey as they take to the sky! You may even have one swoop and glide over your head! Book here with Picniq!
Madame Tussauds, London
Family fun ticket from £55 for 4 with Picniq!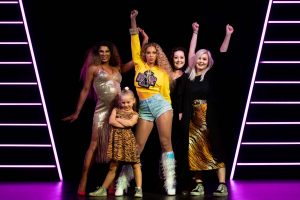 Take those much-anticipated selfies with your favourite celebrities! From music legends such as David Bowie and Ed Sheeran to the Royal family, you'll get some amazing pictures! Get on the guestlist for the awards party to meet The Rock and John Boyega!
Step into the Marvel Hall of Heroes this summer to see how you size up against your favourite superheroes. Meet Captain America, hang with Spider-Man in a cleverly inverted room, or experience Madame Tussaud's largest EVER figure, The Incredible Hulk! With so much to see! Book here with Picniq!
Nottingham Castle, Nottingham
Get 20% off tickets with Picniq!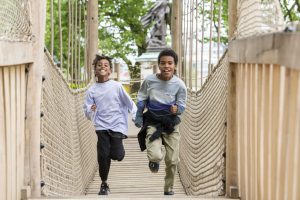 Keep the kids entertained this bank holiday weekend at Nottingham Castle! There is a new outdoor adventure playground for your little ones as well as many deckchairs across the Middle and Lower Baileys so that you can soak up the sun whilst your little ones play! Plus, on the evening of the 27th of August, there's 'The Pantaloons present: Much Ado About Nothing' event! This open-air production will explore Shakespeare's timeless summer comedy of masks, music and mistaken identities! Book here with Picniq!
SEA LIFE London Aquarium, London
Get up to 53% off tickets with Picniq!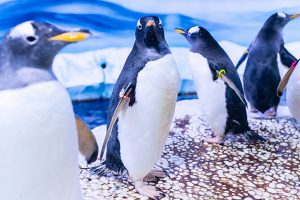 This August Bank Holiday Weekend at Sealife get closer than ever to the Six Stars of the Sea and find out which one is your favourite! Are your little ones good at treasure hunts? Join Captain Careless on a pirate treasure hunt around the aquarium and understand the true treasures of our oceans! You can figure out which sea creatures are most like which family members and enjoy some face painting on the way! From Gentoo Penguins, Seahorses, and 12 different species of shark, there is so much to see this year at SEA Life London! Book here with Picniq!
Kew Gardens, Richmond
Save up to 23% off tickets with Picniq!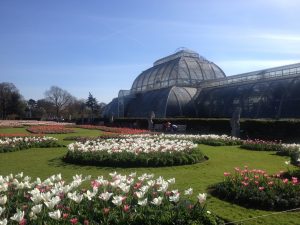 Step into the tranquil world of Kew Gardens this August Bank Holiday Weekend! The beautiful plants and flowers are a must-see along with the Temperature house and Mediterranean Garden! Kew's event of the summer also offers new art installations and a major ethereal exhibition! Learn about the future of food in a changing climate at Kew this summer. Book here with Picniq!
Hounslow Urban Farm, Feltham
Save up to 33% off tickets with Picniq!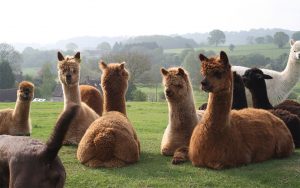 Free candyfloss for every child during the summer holidays! What's not to like? Your little ones will love this bank holiday day out on a farm! There are some amazing animal-encounter sessions where you can meet and learn about your farmyard friends. Book here with Picniq!
Shrek's Adventure! London
Get up to 49% off tickets with Picniq!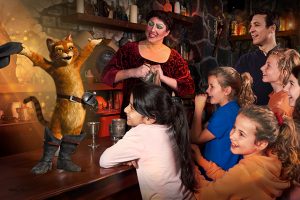 Are your children big fans of Shrek? If so, they will have a fairytale experience at Shrek's Adventure London! This summer there is also the opportunity to meet and have a party with Puss in Boots! Get your dance moves and sword fighting poses ready and head to Shrek's Adventure this August Bank Holiday Weekend! Book here with Picniq!
Cheddar Gorge, Somerset
Get an extra 5% off tickets with Picniq!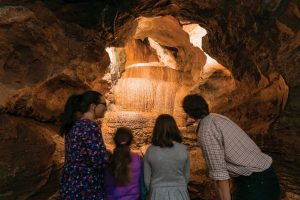 Cheddar Gorge is an area of outstanding natural beauty which boasts awe-inspiring cliffs and subterranean stalactite show caves. Located in Somerset it offers a day out featuring nature, wildlife, history, and adventure. From rock climbing to adventure caving which is suitable for all abilities there is something for everyone on the bank holiday weekend. Book here with Picniq!
Tootbus Bath Discovery Tour, Bath
Save 10% on a family ticket with Picniq!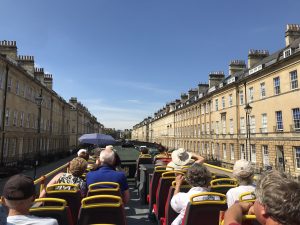 See the renowned Georgian city of Bath like never before! In the UNESCO World Heritage site, you will see some of the most amazing buildings such as The Royal Crescent and The Roman Baths, whilst also learning some key facts along the way from local experts! Jump on and off to explore the attractions and stay at your own pace! Book here with Picniq!
KidZania, London
Save 40% off tickets with Picniq!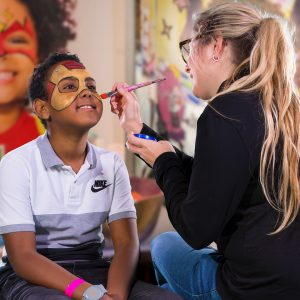 Experience the summer of fun at Kidzania! There's parades, a new summer trail, face painting, streetmosphere, and activities inspired by Jack & The Beanstalk! You can also perform your very own stand-up routine to a live studio audience!
The auditions for the stage production 'Jack & The Beanstalk' will also include top tips from West End stars. So don't miss out on this amazing experience with the kids! Book here with Picniq!
The London Dungeon, London
Family fun ticket from £55 for 4 with Picniq!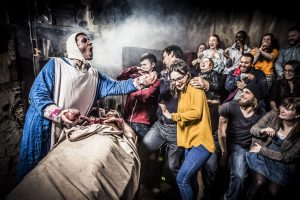 Don't miss out on the brand-new show 'Bodysnatchers' at The London Dungeons this August Bank Holiday Weekend! Watch the story of the London Burkers, a treacherous trio on the hunt for corpses to sell to anatomists. They have no qualms with drugging and taking new ones – will you escape or will your corpse be sold to the highest bidder! You can be prepared for spine-chilling effects and a variety of scares that will leave you on the edge of your seat! Book here with Picniq!
What have you been up to? We'd really love to know! Someone else might love it, and really want to go! If you've got ideas, suggestions or reviews, you can shout all about it on whatever channel you choose!
Let's go on a Picniq! Follow us on Facebook, Twitter or tag us on Instagram using #PicniqUK! ❤