Hoist the mainsail, and batten down the hatches we're off for a pirate adventure this half term! Fancy a day off from swabbing the decks, then check out this awesome pirate themed activities that your little bilge rats and scurvy dogs will love. An afternoon of piracy on the high seas will turn them all into little treasures!
Pirate Ship; Bridlington, Humberside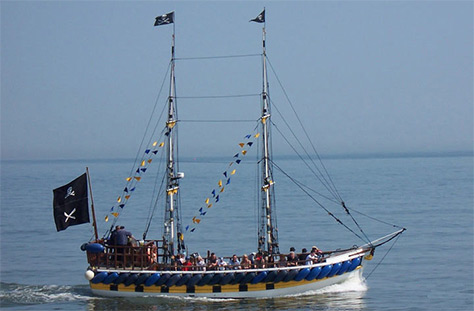 If you fancy setting out on the seven seas, then check out this pirate themed boat tour! Originally built as a fishing boat, this vessel now offers fun trips out for the whole family. Your little buccaneers will enjoy the salty adventure of a boat trip, whilst you admire the scenery around Flamborough Head or perhaps a trip up to the magnificent 300 feet Bempton Cliffs seabird sanctuary.
MORE INFO
Pirate Treasure Hunt; WWT London Wetland Centre, London, 28th May – 5th June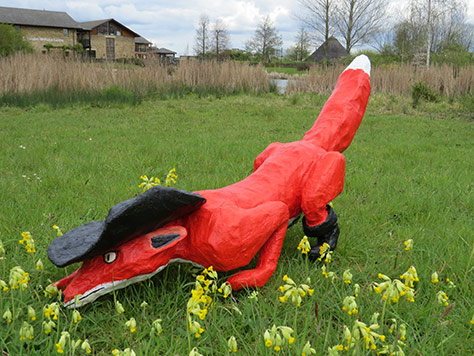 Pick up a map and see if you can solve the clues and find the treasure which has been hidden by the pesky pirates! Children are encouraged to dress up in their pirate best for lots of added fun!
MORE INFO
Atlantis Adventure Park; Bideford, Devon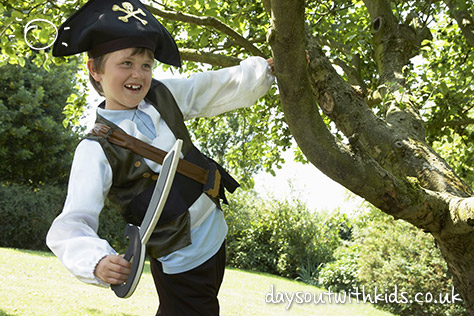 Atlantis Adventure Park has loads of fun pirate themed entertainment! The Pirate Ship Adventure Playground will provide hours of fun and includes; rope nets, slides, challenging walkways and even a crow's nest for anyone who misbehaves! There's also an under 5's area for all the smaller pirates looking for a bit of adventure.This park has loads of other attractions too including panning for gold, Devon's larges hedge maze (perfect for hiding treasure) and Water Wars for those who fancy getting soaked with water balloons!
MORE INFO
Golden Hinde II; Clink Street, London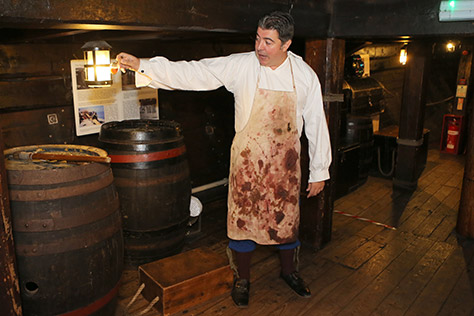 Whether you want to explore the decks for hidden treasures, have a go at raising the ship's anchor, or simply soak in the atmosphere of an Elizabethan expedition on the high seas, a visit to the Golden Hinde II has something for everyone. They offer interactive tours and programmes, complete with actors in period dress.
MORE INFO
Pirate Festival; Hatton Adventure Farm, Warwick, Warwickshire, 28th May – 5th June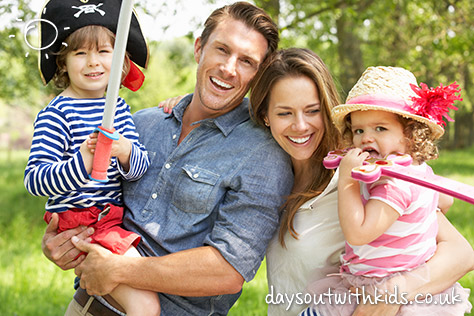 A swashbuckling week of fun awaits your little scallywags at the World's Pirate Festival! All the family will look forward to the pirate battles, a treasure hunt, a fantastic show and lots of other pirate fun. There will be pirate themed arts and crafts too as well as all the other action packed activities at this farm.
MORE INFO
Pirate's Quest; Newquay, Cornwall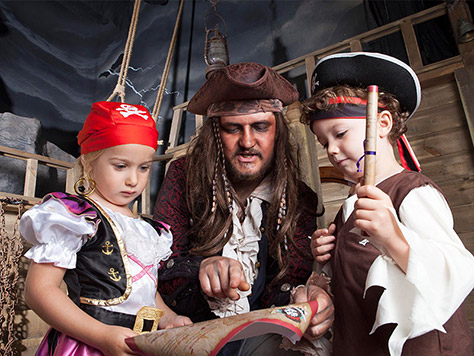 Pirate's Quest is an immersive walk-through experience, which combines actors, amazing special effects, and detailed 360⁰ sets in an authentic, atmospheric adventure. Your journey will begin with a LIVE pirate helping you escape a shipwreck! Your pirate guide will then lead you through several different sets and scenes; mystical caves, murky streets, and even an eighteenth century Tavern! Eventually you'll arrive at the Captain's Ship, ready to set sail!
MORE INFO
Pirate Week! Spring Barn Farm; Lewes, East Sussex, 28th May – 5th June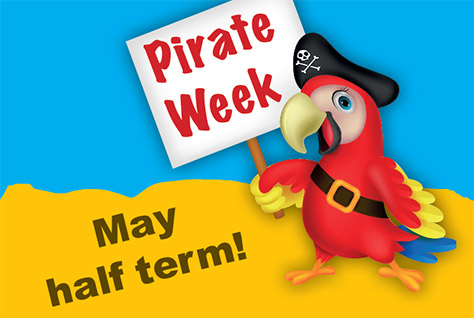 Head to Spring Barn Farm this half term for an extravaganza of pirate themed fun where you can get the kids walking the plank, and searching for lost treasure as well as loads more activities!
MORE INFO
Or….Have your own Pirate adventure!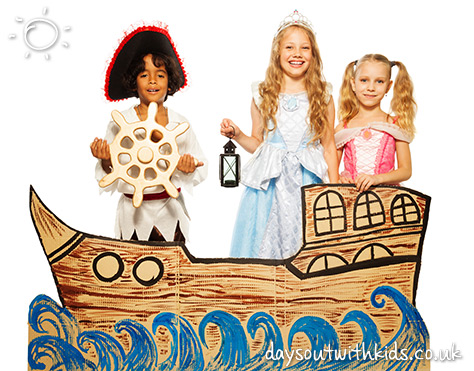 Don't fancy joining in a pirate themed activity, then create your own! Here are a few ideas to try with the little ones when they get the urge for a swashbuckling adventure!
Getting in Character – Dressing up is a given! Pirate hats, eye patches and a trusty cutlass!
Treasure Hunt – Why not create a treasure hunt with real treasure buried at the end of it (gold chocolate coins make a surprisingly agreeable and cheap substitute to real doubloons).
Build your own Ship – With a few cardboard boxes, a little paint and a buckets of imagination, help them build their very own ship to sail the high seas!
We hope you have a magical time hornswaggling and swashbuckling! Send us pics on our Facebook page of your little captains on their pirate adventures!