Let's go on an autumn walk with the National Trust,
Here's our handy guide with some ones that really are a must!
You'll spot deer, red squirrels and other amazing wildlife too,
There's so much autumn fun just waiting for you!
Dinefwr Park Wildlife Walk, Carmarthenshire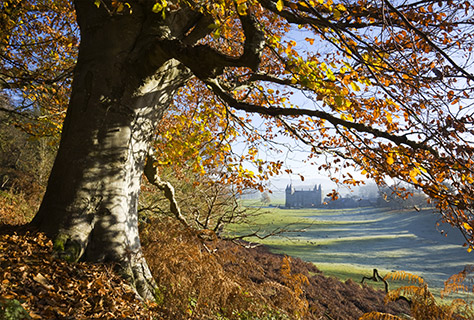 This lovely three mile walk is home to an abundance of wildlife (including 100 very cute fallow deer!) and amazing scenery that you really won't want to miss this autumn. Along the way you'll also spot a fascinating medieval castle and 17th century mansion! Find out more.
Divis and the Black Mountain Ridge Trail, Belfast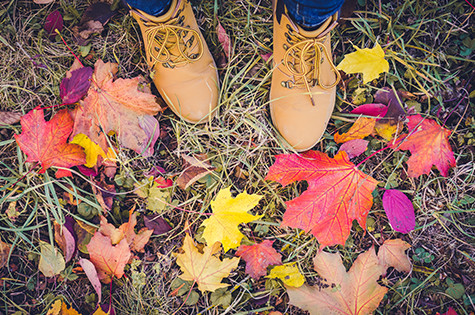 This stunning walk, which offers unbeatable 180 degree views across the city and further afield, is a must for those seeking amazing autumn colour. The purple-coloured Devil's-bit scabious carpets much of the landscape until the end of October! Find out more.
Aira Force Glencoyne Farm Trail, Cumbria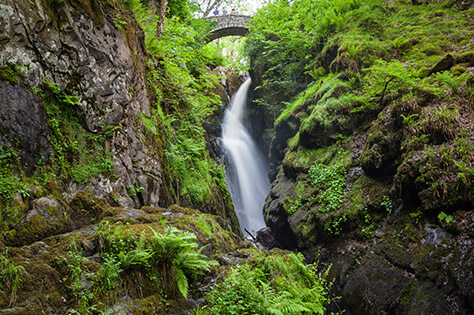 This circular trail will take you through the Grade II listed farm buildings (the earliest part built in 1629!), along to the remains of old charcoal pitsteads and past Glencoyne wood. It's a fab place for red squirrel watching… there's even a volunteer squirrel ranger who looks after the resident population! Find out more.
Formby Red Squirrel Walk, Liverpool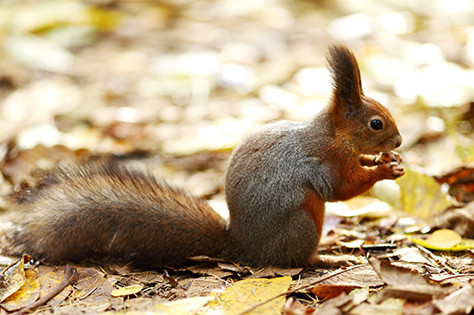 Explore the beautiful woodlands surrounding Formby in Merseyside, home to the rare native red squirrel! Find out more.*
Fountains Abbey and Studley Royal Water Garden, North Yorkshire
Exploring this historic abbey, deer park and water garden will be a treat for any family on a day out. The abbey was built by monks many years ago and although only ruins remain, you will get a real feel of the way of life of a medieval world. The beautiful water garden has ponds, statues and follies that stretch down to the river, which is a perfect place for a family picnic! Find out more.
Armstrong Trail at Cragside, Northumberland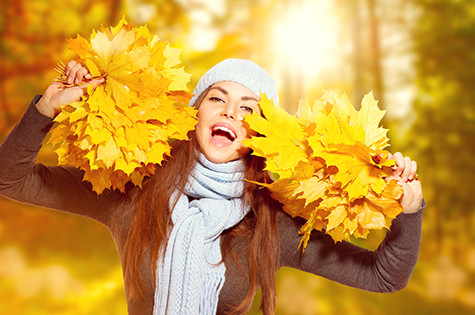 There are so many things to explore and discover from the first house in the world to be powered by hydroelectricity, which is crammed full of quirky gadgets! The children will have a great time exploring the gardens, which is home to the largest rock garden in Europe, an Iron Bridge, adventure play area and all the tunnels and paths! Find out more.
Killerton Garden Autumn Walk, Devon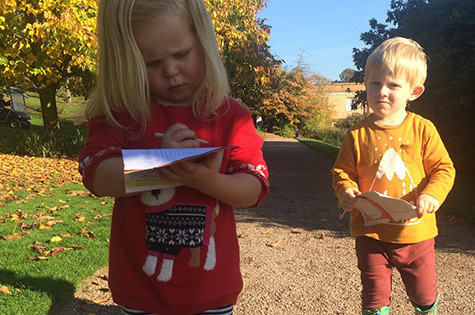 This is one of four seasonal walks that takes you on a short tour around the main paths of the garden where you'll spot deep oranges, reds and yellows! There's also the Dragon play trail for the children to follow, a map reading challenge, orienteering challenge, scavenger hunt and a mystical tree trails. Your little ones will love hunting for hidden pumpkins in the garden too! Find out more.
Walk at the Beech Avenue and Droves, Kingston Lacy, Dorset
This stunning autumnal walk will take you around the beautiful network of droves and along the stunning 1835 Beech Avenue and back along the outskirts of the Kingston Lacy parkland. The tree canopy forms a beautiful tunnel of russet colour during the autumn months! Find out more.
Petworth Ancient Trees Walk, West Sussex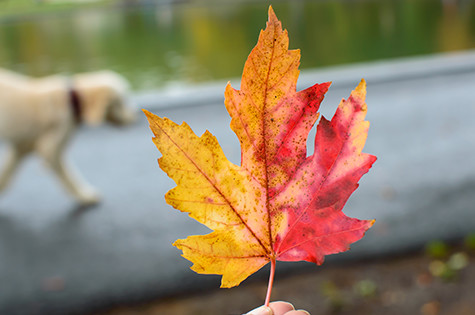 Marvel at some of the oldest and largest trees in the country, and see an ancient oak that's 940 years old and has survived all the major landscape changes since the 12th century. The gnarled and twisted bark of our magnificent ancient specimens make natural and amazing works of art! Find out more.
Autumn Colours at Speke Hall, Liverpool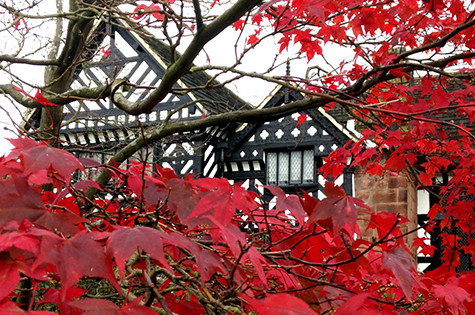 Come and discover all things yellow and autumnal at Speke Hall! The trees will have yellow leaves in the ancient woodland of beech and oak, grasses that go a yellow-brown when they die and even the skies get a yellow hue at dusk! Find out more.
King Alfed's Tower Walk, Stourhead, Warminster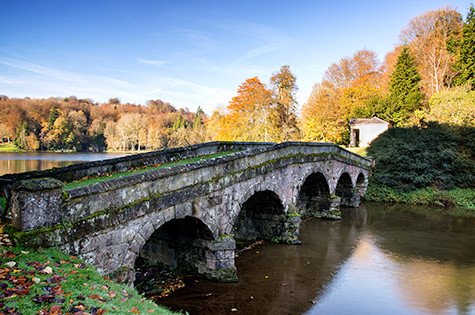 This lovely walk takes you on a walk around stunning Stourhead, which is known for it's vast array of autumn colour as the trees change season. The King Alfred's Walk through beautiful woodlands to King Alfred's Tower and returning through Park Hill Camp Iron Age Hill Fort and Turner's Paddock. Find out more.
Knole, Sevenoaks, Kent
Experience the history and wildlife of Kent's only remaining deer park, which has remained substantially unchanged since medieval times. This walk has been produced with the permission of Lord Sackville. Find out more.
Allen Banks Morralee Tarn Walk, Northumberland
This fab walk takes place in the largest area of ancient woodland in Northumberland and has been here since at least medieval times! This long history has helped make it a fantastic home for flora, fauna and fungi. Find out more.
Borthwood Copse, Isle of Wight
This short atmospheric walk in a secluded part of the Island takes you through woods that are home to an Isle of Wight speciality: the red squirrel! Find out more.
What have you been up to? We'd really love to know! Someone else might love it, and really want to go! If you've got ideas, suggestions or reviews, you can shout all about it on whatever channel you choose!
Lets go on a Picniq! Follow us on Facebook, Twitter or tag us on Instagram using #PicniqUK! ❤️