The children will really enjoy making this simple, but cute gift for you or someone close for mothers day.
All you will need:
Some coloured card
Googley eyes
PVA glue
Lollipop
Pens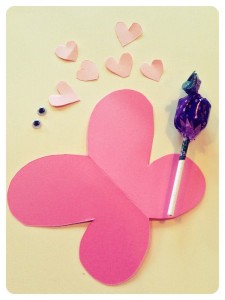 How to make
1) Then simply fold a piece of the card in half and cut one small semi circle followed by one larger.
2) Cut some small hearts out of a different colour piece of card, or you could use some stickers if you have some.
3)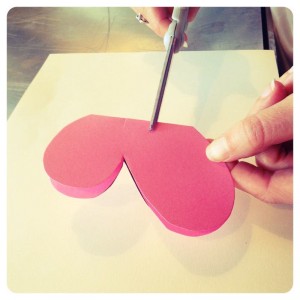 Cut two slits into the folded card
4)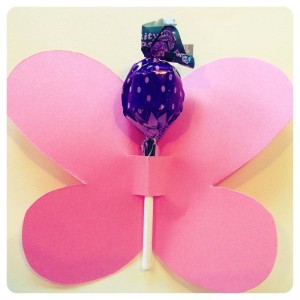 Slide the lollipop into the slit you have cut to make the butterflies body.
5)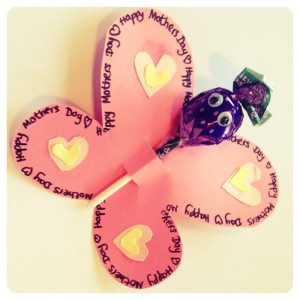 Decorate with the hearts, writing on the wings, googley and anything pretty and sparking you might have lying around.