Last weekend I did two things for the first time! Camping and going to a festival! Taking a 2 and a 3 year old I was a bit apprehensive and didn't really know what to expect, here's how it went……….
Our adventure started out in torrential rain, as a huge storm passed over, complete with thunder and lightning! We had hired our tent (didn't want to buy one just incase I hated camping!!) from the wonderful people at Hotel Bell Tent. Luckily that meant we didn't have to carry too much through the rain, or battle the wind setting up the tent.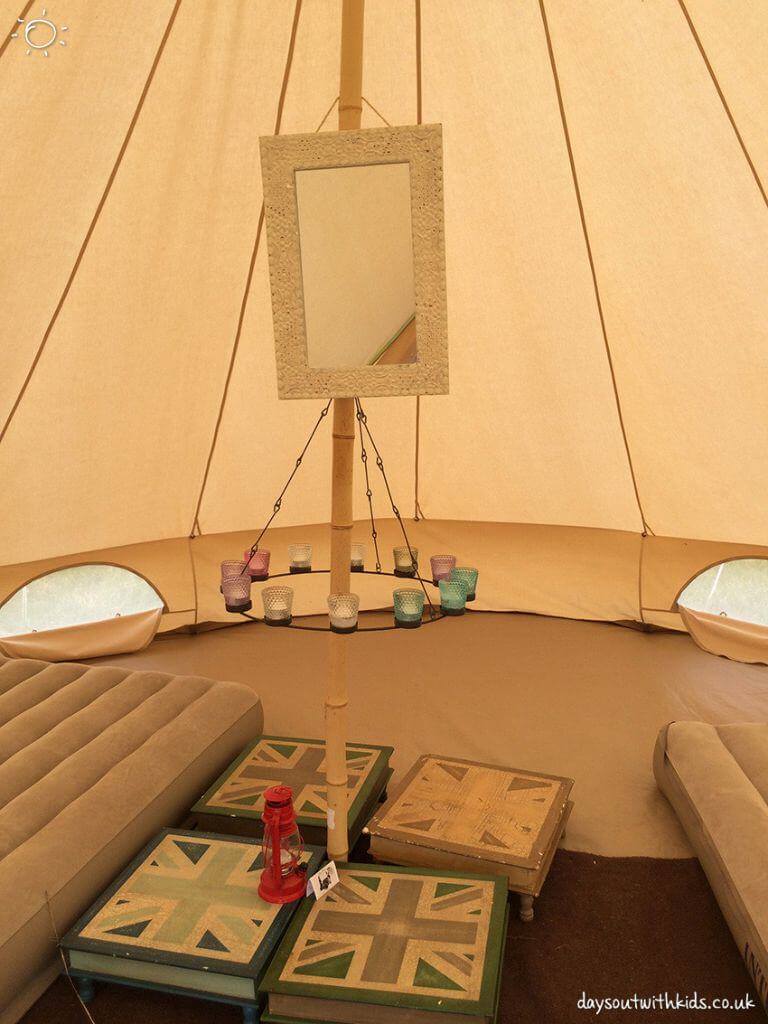 Soon the storm passed and the rest of the weekend was BEAUTIFUL and sunny, (although we did still need wellies to go with our suncream!)
The whole festival was so family friendly I couldn't believe it! There was a dedicated children's area with crafts, a full programme of children's activities, plus nappy changing/ feeding tent with toys. I was also really impressed that child friendly food was available in the children's area, such as toast and pasta. This made life so much easier!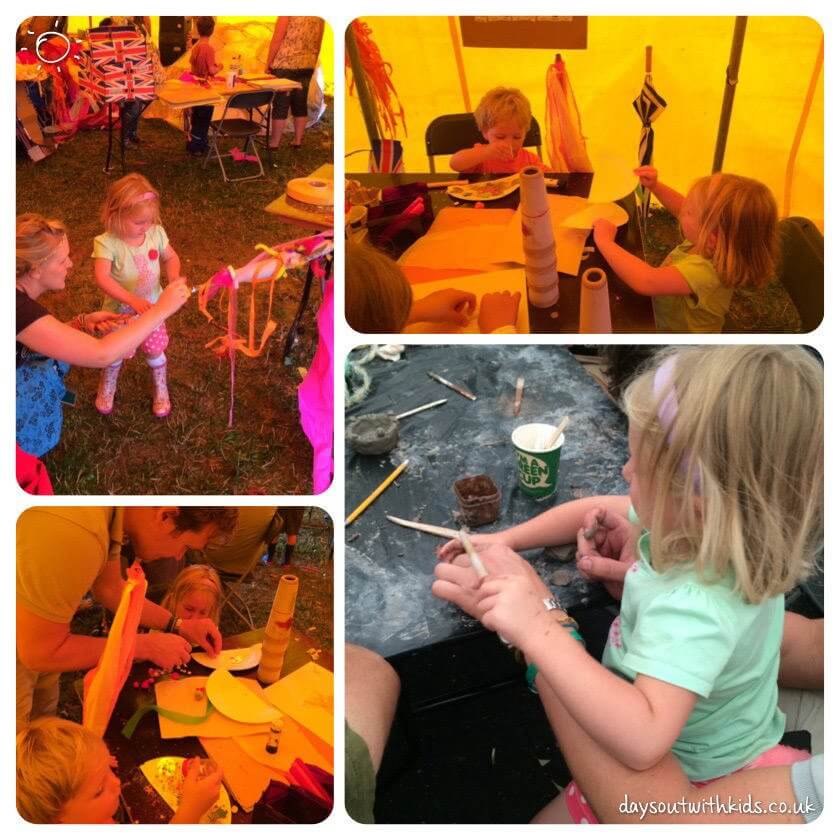 We had great fun creating 'wavers', masks, pottery and all sorts of other crafts! We also had great fun watching 'street' performers around the site.
The whole family really enjoyed the real variety of music on offer. Our favourite band were La Chiva Gantive, who had everyone dancing along  to their latino funk. The atmosphere at Larmer Tree is very inclusive so people of all ages from babies to grandparents gather to sing, dance and have fun and the bands seem to embrace this, and encourage you all to join in however you can.
There were toilets everywhere, some 'posher' than others, however we never once had to queue. They were pumped out regularly and it was only on the Sunday when a small number of them began to get a bit yuck. There were also showers too!
To start with we used the pushchair to get around, which was absolutely fine, however it did cause one issue…..what do you do with a pushchair covered in mud when you get back tom the tent at night? Any tips let me know!
After this we couldn't resist hiring a funky a Mr Trolley 'wagon'. The kids loved it and we liked it because you can carry round quite a bit of stuff with you which was handy!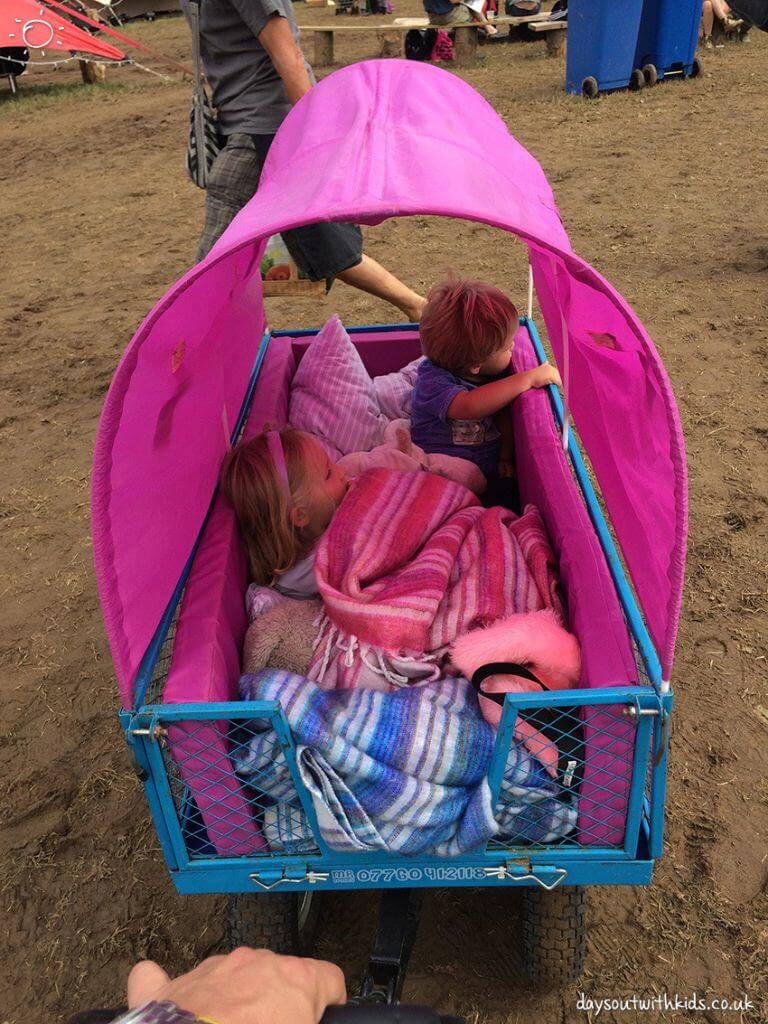 The setting of this festival is stunning. As it is set in 'gardens' there are little areas hidden away and we couldn't believe that parrots and peacocks were roaming about!! Wonder what they thought of the music?!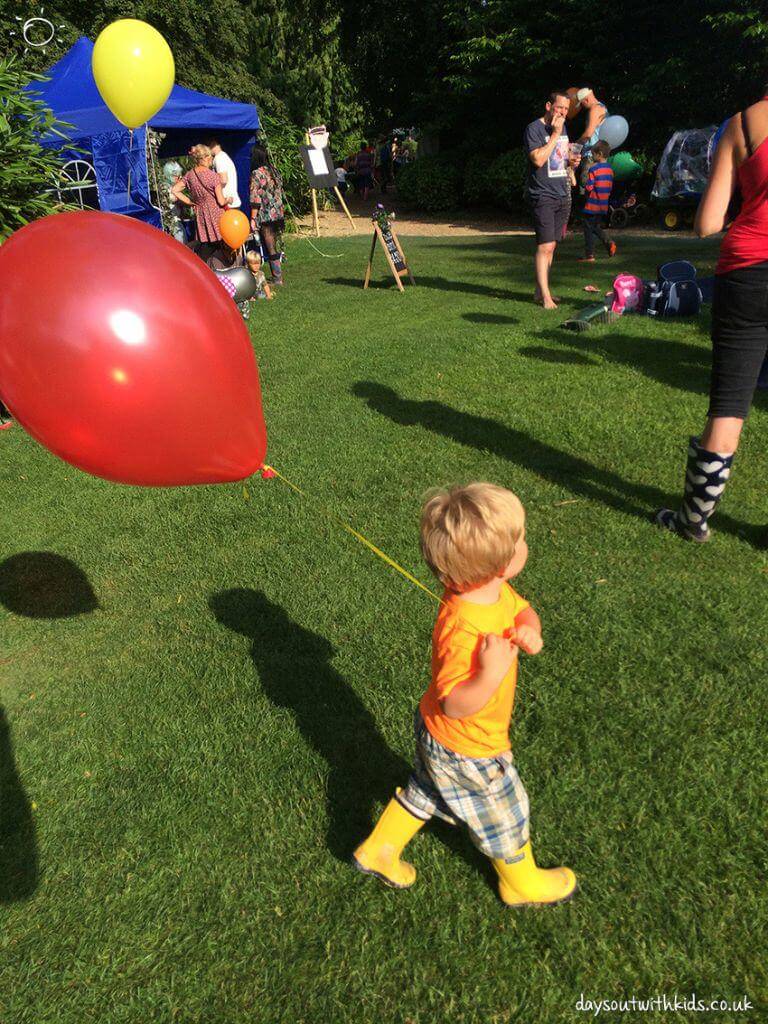 Larmer Tree was a great 'first festival experience' for us, it was completely family friendly, the atmosphere was amazing and the facilities great. We can't wait to go back again next year!
For more info check out: larmertreefestival.co.uk