Illunimasia, in Blackpool is a visual wonder of colour and light that will capture the imaginations of all ages. Hosted in the Olympia Exhibition Hall, within the Blackpool Winter Gardens this beautiful exhibition brings together thousands of years of Chinese craftsmanship. (Oh yes, and makes for a fun 'any weather' day out!!)

'Days Out With Kids' exclusive discount! A family ticket for just £25! (4 people with min 1 adult) or you can buy individual tickets for just £8.95! BOOK HERE
This attraction is split into numerous themed zones. Each one amazing in it's own right! You will come face to face with sharks, jelly fish and clownfish in 'The Deep' zone.

Wander through 'The Land of Giants' and you will be the smallest thing around. There are bugs, beasts, plants, mushrooms and an adorable giant puppy to greet you!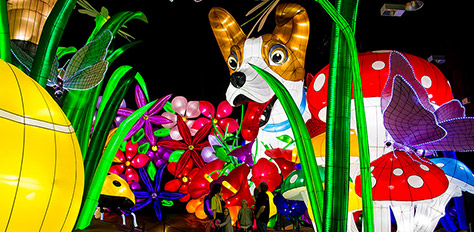 In 'The Planetarium Zone' you will learn about space as you gaze at the huge planets and stars suspended around you. With many more interactive zones to explore there's something for everyone, whatever their age!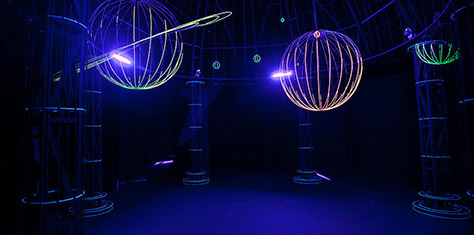 Within the attraction itself there are toilets available and there is also a cafe serving snacks, drinks and light bites. It is not recommended to take pushchairs into this attraction, although a lift is available for wheelchair users.
Book with 'Days Out With Kids' and receive an exclusive discount! A family ticket for just £25! (4 people with min 1 adult) or you can buy individual tickets for just £8.95!