Let's get crafty… I wonder what we'll make?
This felt flower bookmark is easy to create!
Grab your  felt, buttons and glue,
and make a cool felt bookmark that's just for you!
If you're looking for ways to keep your little ones crafty and creative, why not get them making their very own felt flower bookmarks? Not only are they adorable but super easy to make too!
What you will need: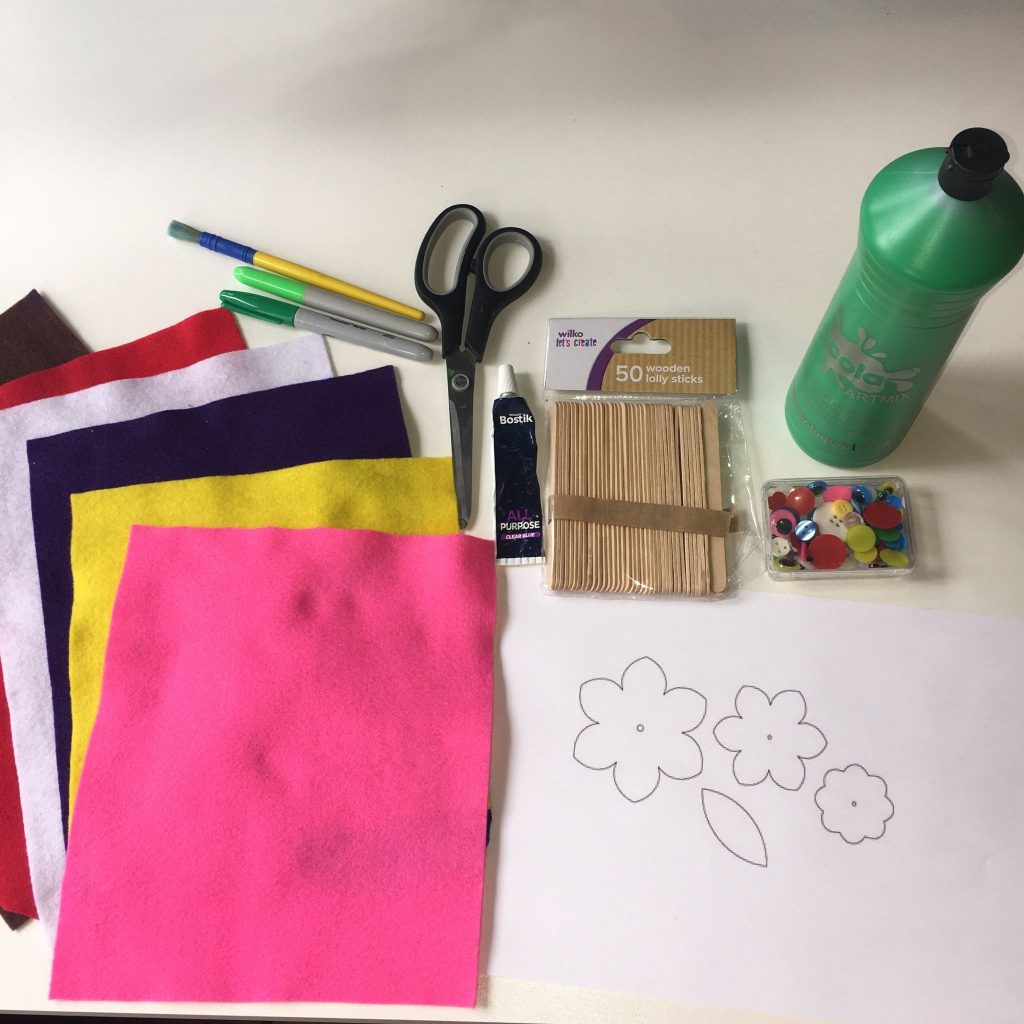 Scissors
Assorted buttons
Assorted colours of felt
Felt Glue or PVA Glue
Flower template – optional
Green craft sticks/ lolly sticks  – green optional
How to make:
Step 1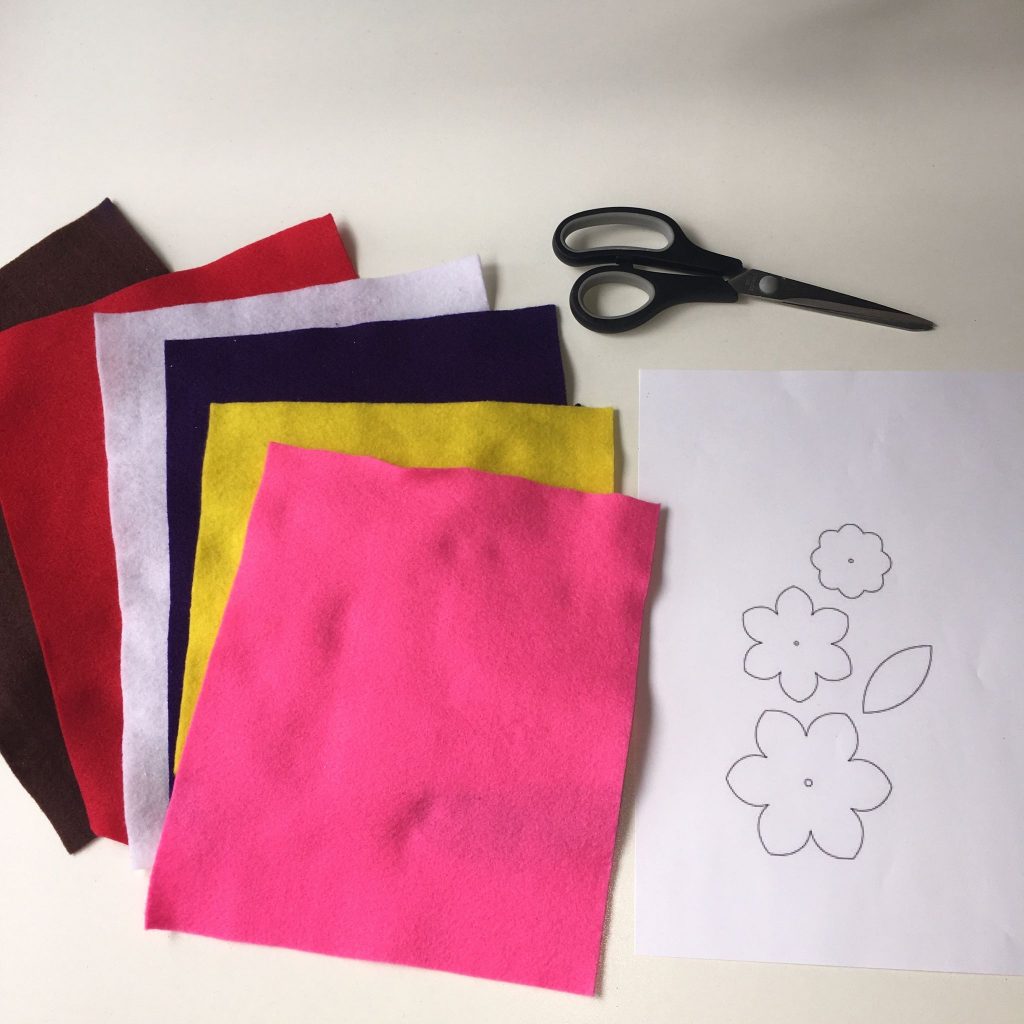 First, begin with selecting 3 different colours of felt and a button of your choice! You may find using a template helpful, here is a Flower template we have created for you! Simply print it out, and cut out the 3 flower shapes.
Step 2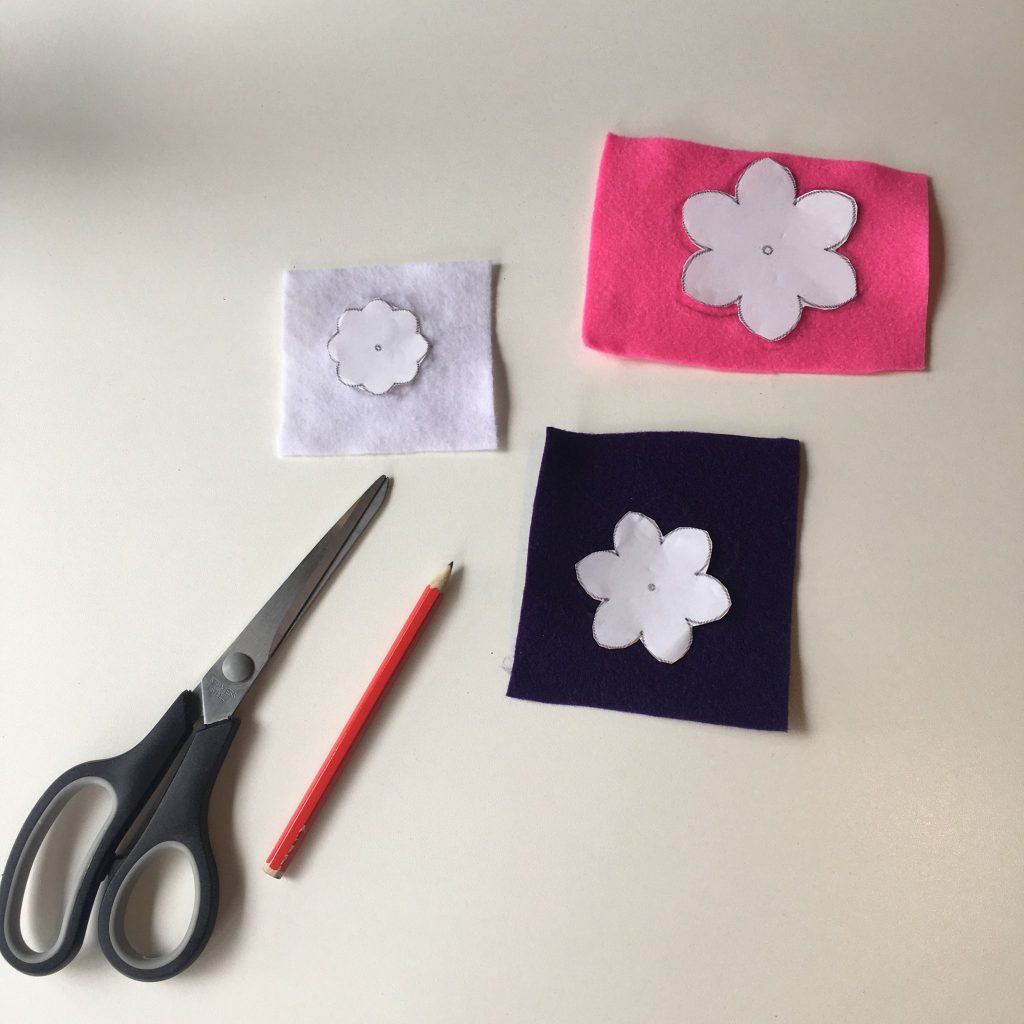 Next using the flower stencils and a pencil draw around the flower onto your felt to get the perfect shape! Next, cut on the 3 felt flowers using scissors.
Step 3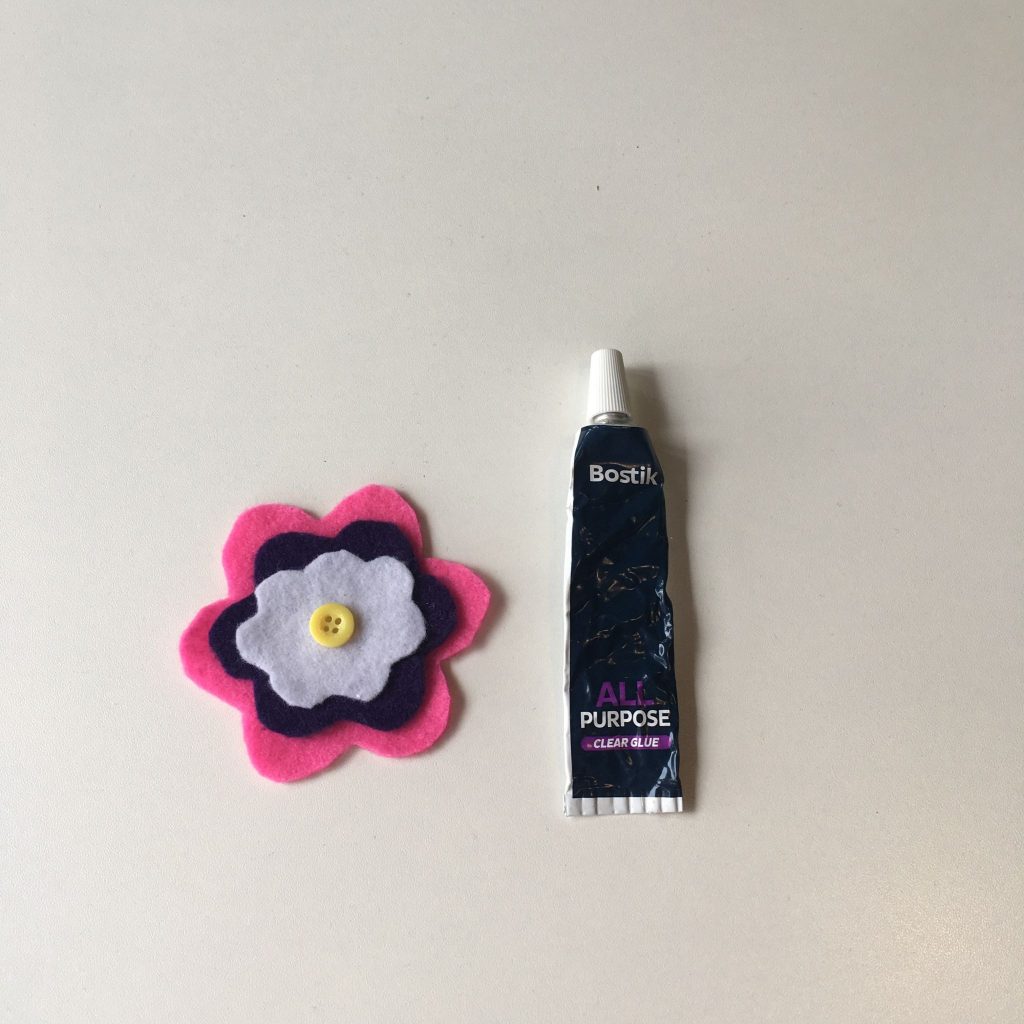 Layer the felt flower shapes and add a small amount of Felt Glue or PVA Glue to secure them to one another. Then, add a colourful button to the centre of the flower.
Step 4

Next, if you have plain craft sticks/lolly sticks, using either paint or a sharpie colour in 1 craft stick green! If you have purchased green craft sticks, skip this step and continue straight onto step 5!
Step 5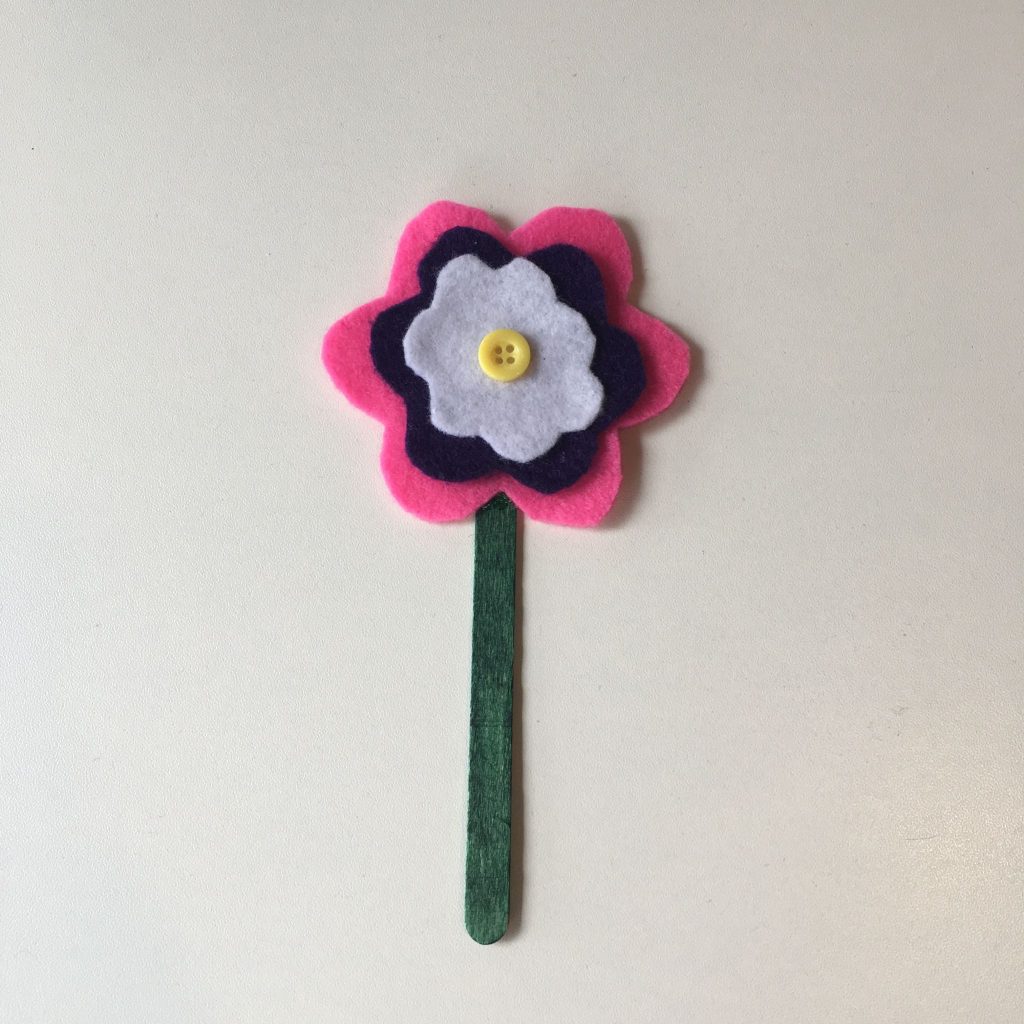 Finally, glue the flower onto the stick to complete the bookmark. Easy peasy!
The creative design possibilities are practically endless!
What have you been up to lately? We'd really love to know! Someone else might love it, and really want to go! If you've got ideas, suggestions or reviews, you can shout all about it on whatever channel you choose!
Let's go on a Picniq! Follow us on Facebook, Twitter or tag us on Instagram using #PicniqUK!