Are you looking for a fun day out in Manchester that doesn't cost a lot?
Here's our handy guide with some super lovely spots!
From galleries, museums and lots more to do and see,
The best part is these activities are all completely free!
Patricroft Carnival
18th August – 20th August 2023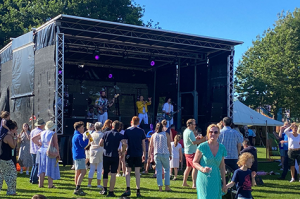 This summer you'll want to be at Patricroft Community Centre! Join them this August for an action packed weekend full of food, dancing, music and sun. This explosive celebration centres around an immersive colourful carnival as well as fairground rides and live entertainment. Plus entry is free so this is not to be missed! Find out more.
Museum of Science & Industry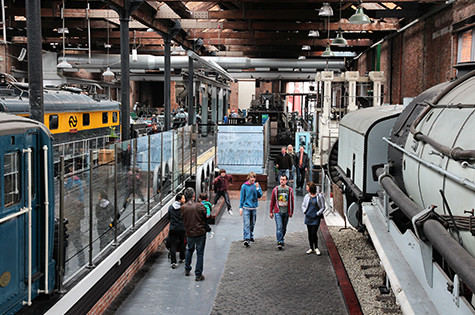 This exciting museum is full of interactive displays and an ever-changing variety of exhibitions that explore science and industries! You can see exhibitions such as how tornadoes are made, how the human body works and the history of communications in Manchester. You'll also get to walk through a recreation of a Victorian sewer (smells included!), an air and space hall, animation exhibition and a hall dedicated to locomotives. Find out more.
National Football Museum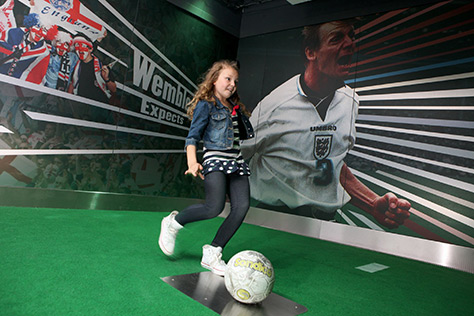 For the die-hard football fan in your family, this is a great place to visit. Discover the history of the beautiful game and see the many collections displaying famous kits and even trophies. The Hall of Fame showcases the sport's greatest players and icons. Everyone will have fun as there are many interactive display and activities. Find out more.
Heaton Park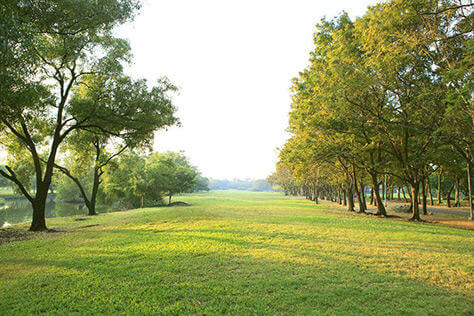 At Heaton Park, you will find lots of things for the family to enjoy! Head to the animal centre where you can meet an array of delightful animals, including cows, alpacas, goats, rabbits and guinea pigs. You will also find a play area and a range of activities available, including rowing boats, tram rides and mini golf! Find out more.
Working Class Movement Library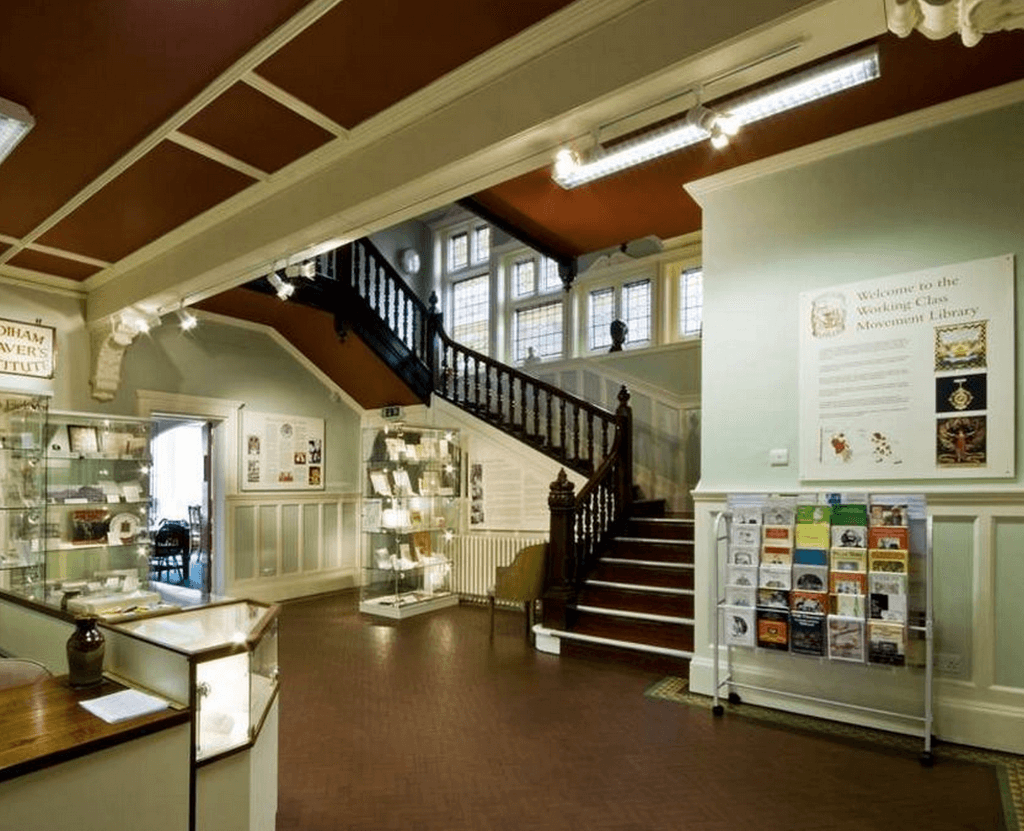 The Working Class Movement Library is an interesting place to visit with the family. You will learn all about some extraordinary people who fought to have their voices heard. Told through books, archives, photographs, poetry, posters, journal and reports, you'll have so much to see. Discover the story of the trade unions, the lives of the people who worked in the past, the politics, the campaigns and the culture! Find out more.
Imperial War Museum North
Inside this stunning building, you will find interesting and thought-proving exhibitions that show how war has shaped the world. Throughout the year there are new exhibitions exploring different stories, events and peoples experiences. The kids will enjoy getting hands-on in the TimeShack where they will find object handling sessions and storytelling sessions, and also getting creative in the Learning Studio where they can make something craft to take home! Find out more.
Manchester Green Corridor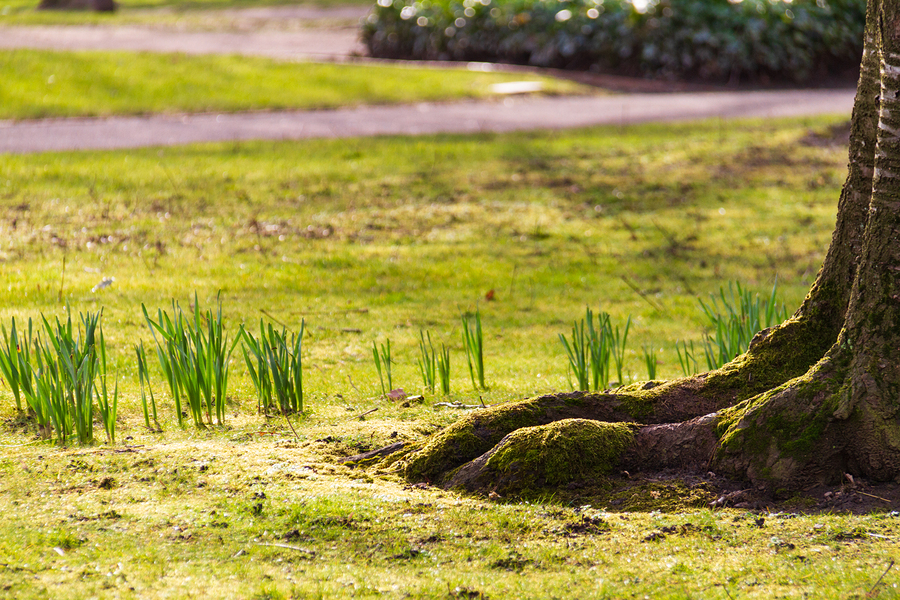 If you fancy exploring the city by foot these series of 14 walks connect many of the beautiful green spaces, and also the tree-lined streets. Discover the city in a new way by walking through its greenest areas and stop wherever you like on the way! Find out more.
Salford Quays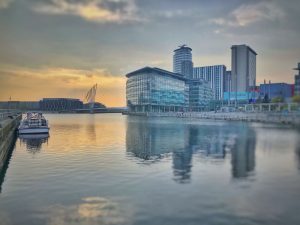 This area is Greater Manchester's waterfront and is where you will find the Imperial War Museum North, the BBC at Media City and the Lowry. The area was once one of the busiest docklands in the UK and is now a great place to admire the futuristic architecture, go for a meal in one of the restaurants and to explore! Find out more.
Manchester Art Gallery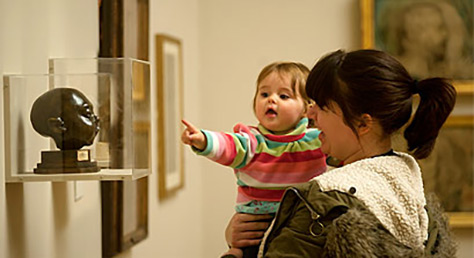 For an interesting and fun day out for the whole family, head to the Manchester Art Gallery. There is so much to see and do, especially for families, including workshops, story bags and also baby changing facilities. Perfect for an hour's visit or a full day, you'll see the stunning collection of fine and decorative art. Find out more.
People's History Museum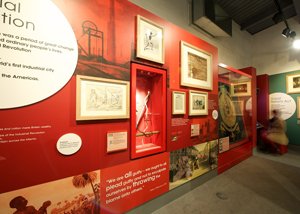 People's History Museum is an interactive history museum documenting workers, politics and living conditions from the past 200 years. There is plenty for the kids to enjoy with lots of hands-on activities for all ages, from dressing up to playing shop in the Co-Op. With family-friendly trials, regular family events and for 3-6 years there are busy bee explorer packs. Find out more. 
 Bolton Aquarium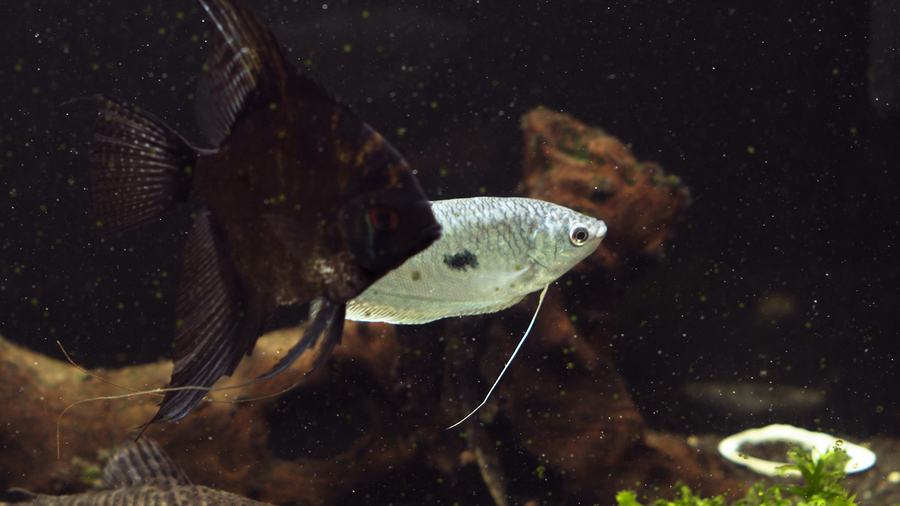 Take your little ones to Bolton Aquarium for a fantastic day out looking at some amazing fish! With a collection ranging from freshwater fish to those from around the world, you and the kids will be spoilt for choice! See some fierce piranha and also the Pygmy Glass Danio, one of the smallest fish in the world.
Find out more.
Altrincham Garden Centre Soft Play Area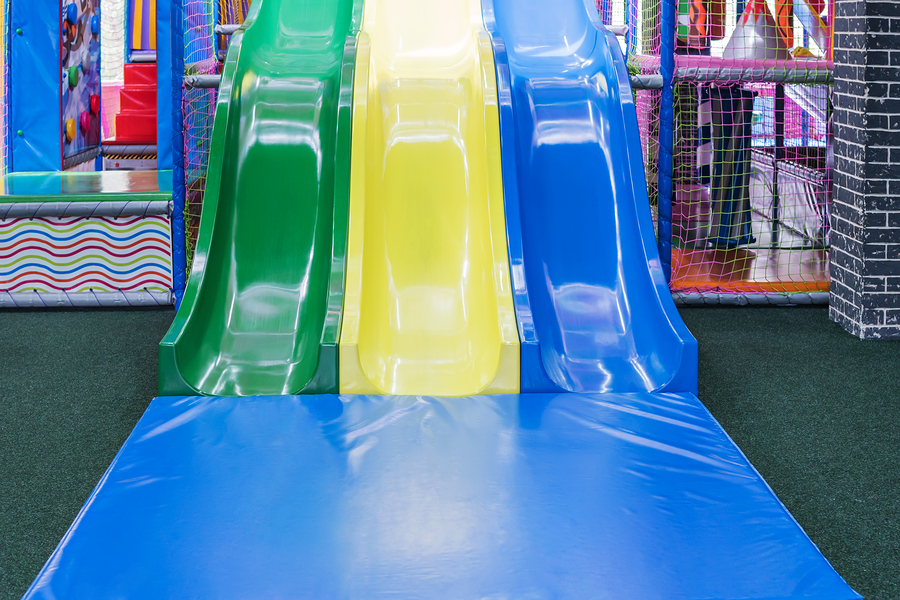 The Altrincham Garden Centre is home to a fun and colourful children's play area! It is a great trade-off; parents can bring enjoy the garden centre and kids can be treated to some wonderful play equipment, including lots to climb on, crawl under and slide down! Find out more.
Stockport Museum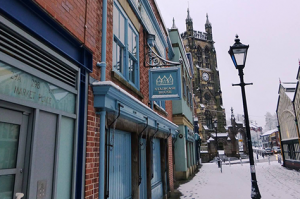 Stockport Museum is a wonderful family-friendly place and perfect for a day out. Discover over 10,000 years worth of Stockport's history through display, paintings and other fascinating artefacts. There are often events and activities taking place throughout the year so be sure to check what is on for you and your little ones to enjoy. Find out more.
Gallery Oldham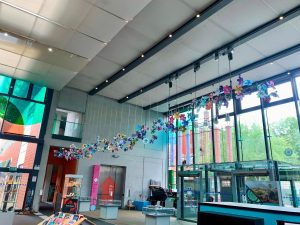 Gallery Oldham has an amazing range of art collections from around the world and is a great place to take your budding little artists for a cultural day out! The gallery is home to over 12,000 social and industrial history items, over 2000 works of art, 1,000 items of decorative art and more than 80,000 natural history specimens. They also have lot of family events taking place so keep an eye out! Find out more.
Do you know any more fab and free activities? We'd really love to know! Someone else might love it, and really want to go! If you've got ideas, suggestions or reviews, you can shout all about it on whatever channel you choose!
Let's go on a Picniq! Follow us on Facebook, Twitter or tag us on Instagram using #PicniqUK! ❤