With Christmas presents, decorations and food planning all taking a toll on your bank account, why not make the most of the festive season by heading to these fab and free attractions? You may even get to spot some deer, learn a fascinating fact or two or see some real twinkling lights! 
Ben Lawers National Nature Reserve, Killin, Scotland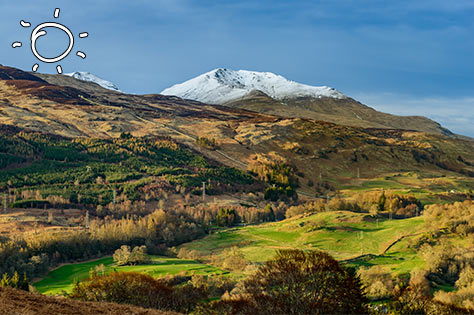 This Nature Reserve is perfect for grabbing some fresh air in the great outdoors during December. Wrap up warm, bring along a flash of hot chocolate and see if you can spot some cute deer, as well as some wonderful wildlife! Find out more.
World Museum Liverpool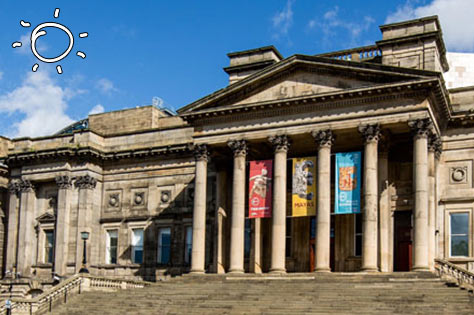 The World museum has world-class shows and displays, from the Planetarium (there is one free show every day at 4.30pm. This will be the 10 minute 'The sky at night' show. Free tickets will be available at the information desk) and Aquarium to the fascinating Clore Natural History Centre. You will find lots of exciting objects including Samurai armour, casts of dinosaur bones, meteorites and many more treasures! Find out more.
Roath Park, Lake Road West, Cardiff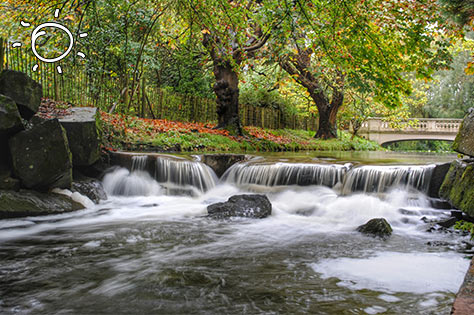 Another perfect place to wrap up and venture outside to is Roath Park! Located in the centre of the city, this amazing Victorian park features some beautiful walkways to get a better view of the lake. You'll also find a Victorian glasshouse, which is home to tropical plants and terrapins! Find out more.
Museum of Science & Industry, Manchester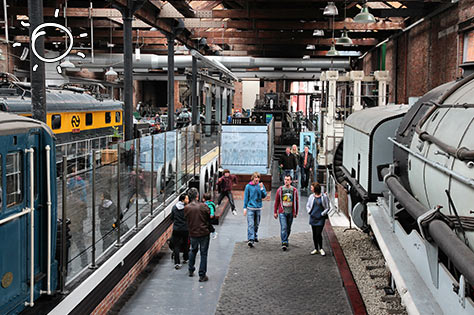 If your little elves and angels are into their science studies, this is the perfect free day out for them! They'll get to seeexhibitions such as how tornado's are made, how the human body works and the history of communications in Manchester. There's also a walk through recreation of a Victorian sewer (with smells included!), an air and space hall, animation exhibition and a hall dedicated to locomotives. Find out more.
Library of Birmingham

This library is a must for little bookworms! Located in Centenary Square, this major cultural destination with ten floors to explore has 400,000 books for the public to read, as well as a studio theatre and gardens. In the gardens you'll find an outdoor amphitheatre, two outdoor terraces, children's spaces and a panoramic viewing gallery. Find out more.
Blaise Castle House Museum and Estate, Bristol
Blaise Castle is a fantastic place to bring the whole family for a day out to enjoy over 5,000 years of Bristol history! There's plenty for children to do, including a large play area that's fantastic for kids of all ages equipped featuring slides, swings, climbing frames, see-saws, trampolines and a tree house! In the summer months, on Sundays, the house is opened by volunteers, plus the panoramic views of the local area are stunning. Find out more.
Oxford University Museum of Natural History, Oxford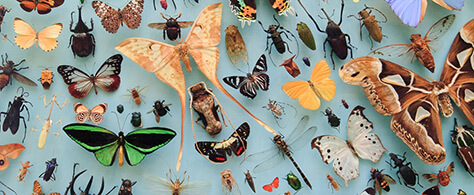 The Oxford University Museum of Natural History houses the University's scientific collections of zoological, entomological and geological specimens. The museum itself is renowned for its spectacular Neo-Gothic architecture. Amongst its most famous features are the Oxfordshire Dinosaurs, the dodo and the swifts in the tower! Find out more.
Mechanical Memories Museum, Brighton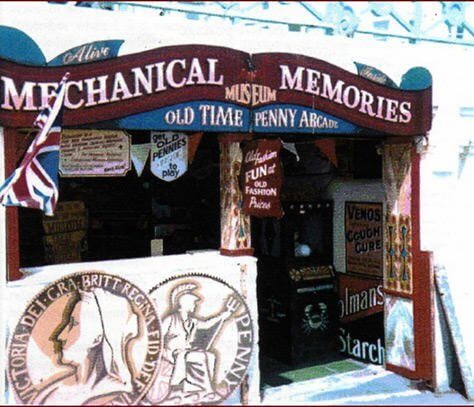 Bring the family to this museum for some good olde fashioned fun! It's free to visit but you may wish to buy tokens to use the machines. It's the UK's oldest vintage penny arcade, featuring 50 machines which date back to the early 1900s that are all in working order! Find out more.
Imperial War Museum, London
Bring the family here to learn about all aspects of war from seeing how families lived and coped during the war to tanks and Spitfires. There are sections on trench warfare, the Blitz, rationing and a whole section dedicated to the secrets of war. Find out more.
 Have you visited any of the amazing free places mentioned above? Let us know by sharing on Facebook, Twitter and by tagging us on Instagram too! 🙂