Let's go on an adventure and enjoy this lovely sun,
From parks and beaches to have some springtime fun!
From farms, museums and so much more to see,
These adventures are amazing AND completely free!
Oxwich Bay Beach, Swansea, Wales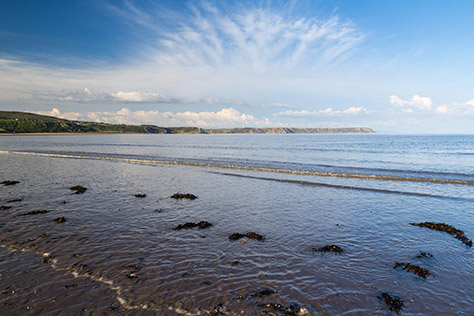 With this beautiful spring weather and summer not far away, this awesome surfing spot is the perfect spot for a family day out full of sunshine! Find out more.
Leeds City Museum, Leeds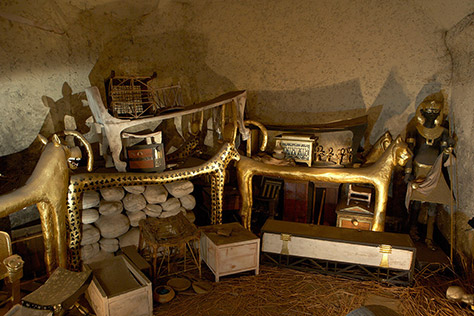 There is so much on offer at Leeds City Museum! Learn about the last 450 years of Leeds' own history and marvel at 3,000 year old Egyptian artefacts. Kids will love to learn in this fun and interactive space with a huge choice of exhibitions covering almost anything you can think of! Find out more.
Fancy's Family Farm, Portland, Dorset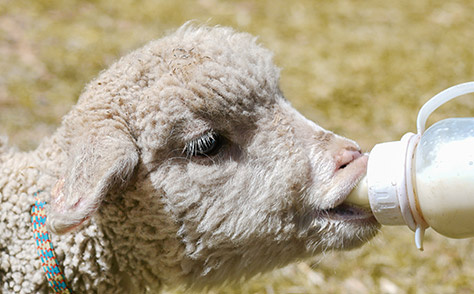 Fancy's Farm has loads of animals and critters that you won't see at any regular farm! Including slow worms, lizards and even wallabies! Kids will love meeting all the different animals, especially Dinky the Miniature Horse! Find out more.
Attenborough Nature Centre, Beeston, Nottinghamshire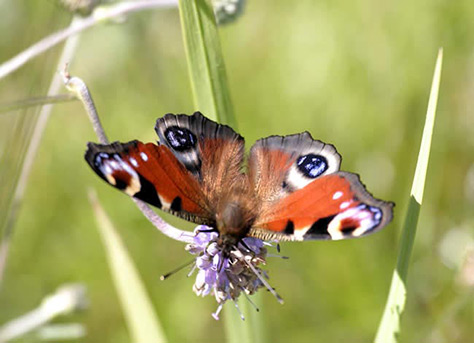 Opened by Sir David Attenborough in 2005, this Nature Centre is an award-winner nature and wildlife haven! Take a stroll and see how many different species you can spot! Find out more.
National Railway Museum, York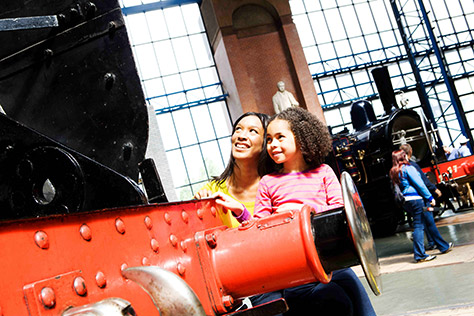 With over a million objects that cover 200 years of history, the National Railway Museum is the perfect day out for little train lovers! You'll get to see giant halls full of engines and railway legends, including Mallard, the world's fastest steam locomotive and an array of luxurious royal carriages. There's even an outdoor play area for them to blow of some steam, as well as live science shows, interactive exhibits and so much more! Find out more.
BBC Birmingham Public Space, Birmingham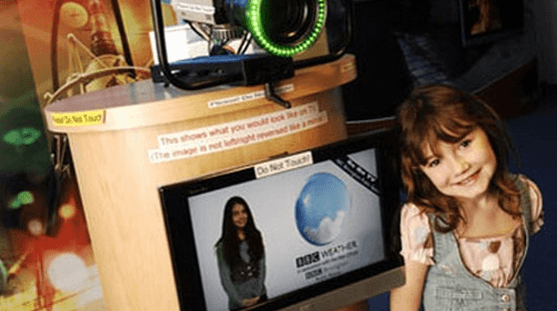 Inside the Mailbox in Birmingham is this fun interactive space! Have a go at reading and recording the news or weather report, watch the real presenters in the studios or even get your photo taken with Doctor Who's Tardis and a Darlek. Find out more.
Towner Art Gallery, Sussex
This award-winning contemporary art gallery and museum, which dates all the way back to the 1920's, has lots offers little culture lovers! Here you'll find major exhibitions of UK and international contemporary art, as well as a renowned collection of art from across the ages.  Find out more.
Natural History Museum, London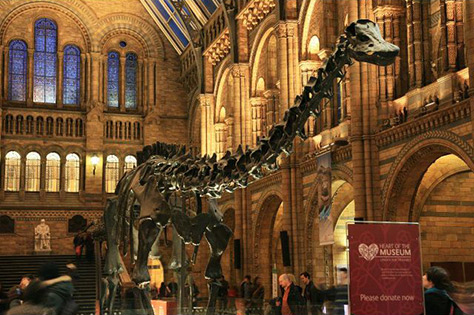 Your little budding archaeologists will love getting the chance to learn all about the natural world through amazing exhibitions and displays! Head to the Darwin Centre where you will discover science in action and collections. The Attenborough Studio is a fascinating audio-visual venue where you can learn all about life on earth. Find out more.
National Roman Legion Museum, Newport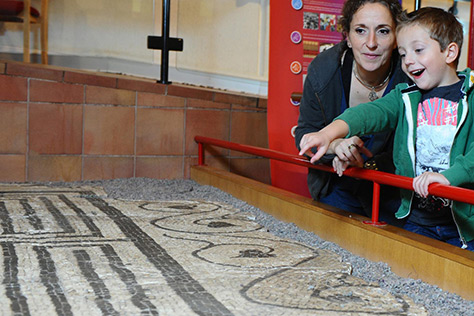 Head to the National Roman Legion Museum to step back to Roman times! You'll get to learn all about why the Romans were so dominant and how life just wouldn't be the same without them. Find out more.
Poole Museum, Dorset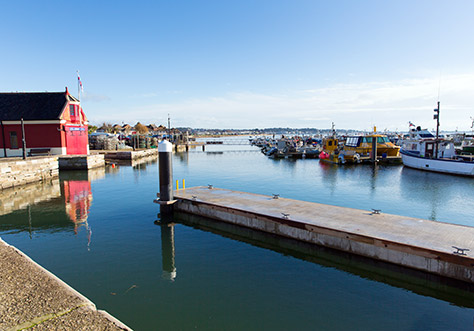 This museum, which is set within a converted 19th Century warehouse on the quayside in Poole Town Centre, offers displays from across the ages. These include an Iron Age Poole longboat, a vast collection of Poole Pottery and regular exhibitions. Why not go for a walk along the quay once you've finished browsing to take in some stunning views of the harbour! Find out more.
Loch Insh, Kincraig, Kingussie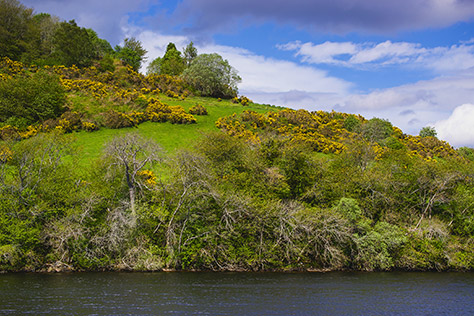 The Loch Insh is set in the Scottish Highlands and is a beautiful escape from the city buzz. Enjoy a long walk in the beautiful surroundings or if you're more of an adventurous type there is sailing, windsurfing, kayaking and much more at the outdoor centre. Find out more.
Slieve Gullion Forest Park, Meigh, Newry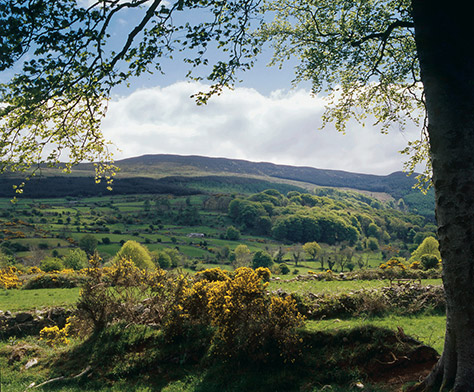 The slopes of Slieve Gullion are full of mystery and the perfect place to soak up some beautiful, untouched scenery! Make the most of the sunshine in this beautiful spot with a bike ride, walk, nature trail or even a drive-through! Find out more.
The Donkey Sanctuary, Sidmouth, Devon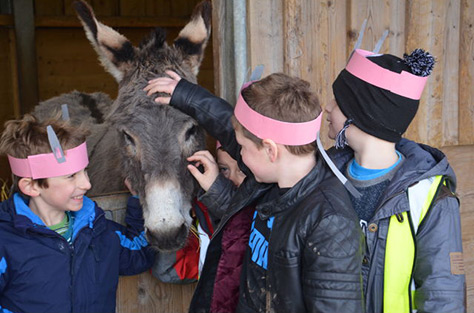 This sanctuary is set right by the sea in the beautiful Devon countryside and provides a home to many rescued donkeys! Make lots of new friends and give them some cuddles… the gentle animals always like meeting new people! In the surrounding grounds there are numerous walking trails for the family to follow. No matter your age, everyone will enjoy the stunning views of the countryside! Find out more. 
What have you been up to? We'd really love to know! Someone else might love it, and really want to go! If you've got ideas, suggestions or reviews, you can shout all about it on whatever channel you choose!
Lets go on a Picniq! Follow us on Facebook, Twitter or tag us on Instagram using #PicniqUK! ❤️