It's cold outside and there is nowhere to go,
The family is fed up and funds are low,
We've found some places to enjoy and fun things to see,
And the best thing of all is they are all totally free!
Winter Lights at Canary Wharf, London
18th-28th January 2023, 5-10pm
Throughout Canary Wharf international artists are lighting up the area with marvellous sculptures, structures and installations. All the family, young or old can enjoy spectacular light effects after dark as the Canary Wharf skyline explodes into life in a blast of colour! Find out here.
Luke Jerram's Floating Earth, London
18th-28th January 2023
A giant 10m-diameter Earth sculpture will be popping up at an as-yet-undisclosed location in London from the 18th-28th. The installation aims to create a sense of the Overview Effect, features of which include a feeling of awe for the planet. Find out more here.
Lunar Chinese New Year, National Maritime Museum, London
Saturday 21st January, all day.
Welcome in the new year with a day of celebration, performances and activities at the National Maritime Museum! You can book Museum tickets in advance to guarantee entry, or simply turn up on the day and join the celebrations. Find out more here.
National History Museum, London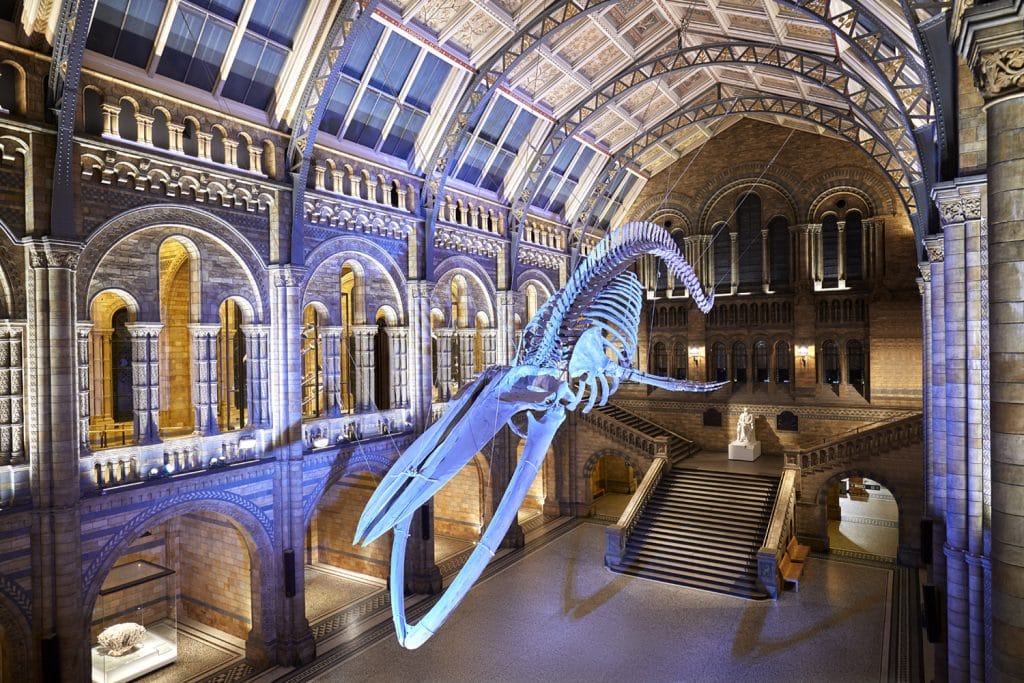 Delve into the history of planet Earth in the Natural History Museum's galleries, which house unique treasures from the museum's collection of more than 80 million objects spanning 4.5 billion years. Find out more here.
Windmill City Farm, Bristol
This wonderful community farm is the perfect place to bring the kids for free to enjoy a great experience of farm life and the chance to get actively involved in how food is produced. The beautiful site features a cafe, greenhouse, barn, and so much more! Entrance to the farm is free. Find out more here.
Bolton Aquarium, Lancashire
See fish for free! Take your little ones to Bolton Aquarium for a fantastic day out and see an amazing collection of freshwater including species from around the world. See some fierce piranha and also the Pygmy Glass Danio, one of the smallest fish on the planet. Find out more here.
Free Super Saturday Event, Children's Scrapstore , Bristol
28th January 2023
The Children's Scrapstore is hosting a Super Saturday event and you're invited, for free! With promises of a fun-filled day and plenty of activities, more details are coming soon. Find out more here.
ST Fagan's National Museum of History, Cardiff
There is so much fun and education on offer at ST Fagan's National Museum of History in Cardiff this January! Get ready for a historic masterpiece with plenty of places to eat, drink, and shop! Entry is completely free. Find out more here.
The Scotland Street Museum, Glasgow
The magnificent Scotland Street Museum was designed by Charles Mackintosh and now features the story of education in Scotland from the 19th century! Entry is free. Find out more here.
Moors Valley, Ringwood, Hampshire
Located in the New Forest, by Ashley Heath and covering 1000 acres, there is something for everyone at Moors Valley Country Park. You can walk or cycle along one of the many self-led trails and children can go wild in the playgrounds that cater for big and not-so-big kids! Find out more here.
Museum of Science and Industry, Manchester
This museum is free to enter and is packed with exhibitions and activities that will entertain the kids at no cost! Explore the world of robots, space and travel with lots of hands-on exhibits and demonstrations. Find out more here.
World Museum, Liverpool
The World Museum is the oldest of the museums in Liverpool, opening in 1853! You'll be able to find out more about how Liverpool became famous for its history of innovation and so much more! Entry is completely free and the site includes places to eat and drink! Find out more here.
Do you know of any free days out? We'd really love to know! Someone else might love it, and really want to give it go! If you've got ideas, suggestions or reviews, you can shout all about it on whatever channel you choose!
Lets go on a Picniq! Follow us on Facebook, Twitter or tag us on Instagram using #PicniqUK! ❤️