fmaily

Family festivals are a must this year,
Particularly the ones that aren't too dear.
If you want a festival with tons of activities for the kids,
Read our family festivals list.
Just So Festival, Cheshire
18th – 20th August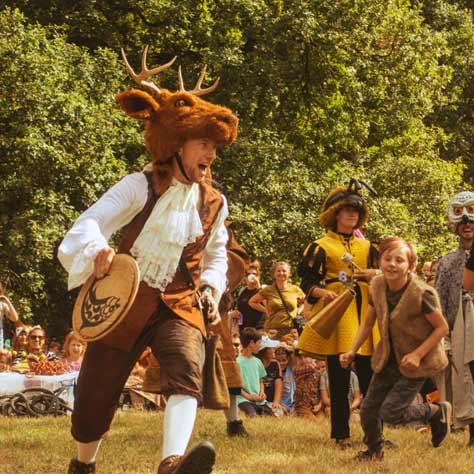 Just So is a festival that makes your wildest dreams come true! With art, literature, music, and theatre performances there's a sense of adventure throughout the days. Just So has a strong family ethos, so be prepared to get involved in the workshops. There's even a bath time tent, again another practical solution. Definitely one of the top family festivals to visit this year!
Day tickets for an adult are £80.25 and £37.45 for a child aged 3-15. If you wanted to go for the whole weekend they have a 3-part instalment arrangement available. Find out more here.
Camp Bestival, Dorset & Shropshire
27th – 30th July & 17th – 20th August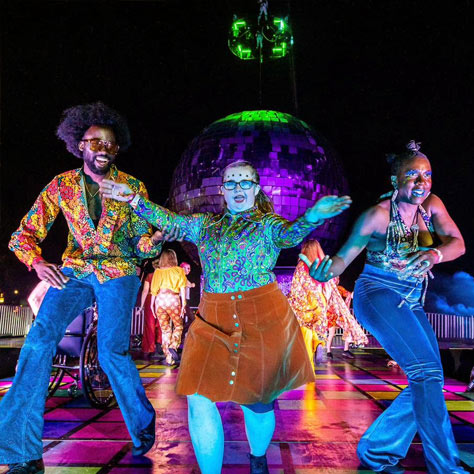 Camp Bestival has become one of the well-known and established family festivals. Creativity and fun truly are endless at this festival! There's entertainment in every direction. With an impressive 100+ free things to do like paddleboarding, poi dance workshops, Pirate school, African drumming circle, giant inflatables, yoga in The Retreat and tons of competitions! The hardest thing about this festival is fitting it all in!
Prices for this festival are from £70 for an adult ticket and £25 for a child aged 5-9. The prices for child tickets are incrementally different which is a benefit for when you have younger children as you won't need to pay a higher fee for them. Buy your tickets here.
PennFest, Buckinghamshire
21st – 22nd July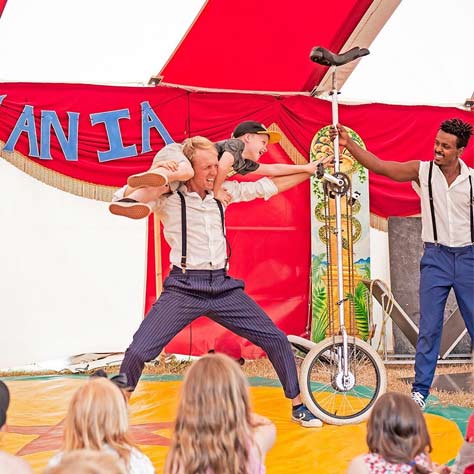 Join in with the fun at PennFest, it's an amusing action-packed festival with the feel of a village fete. There's plenty for the children to do, will they have a go in the Giant Zorbs or try out a graffiti workshop? Perhaps they'll practice their circus skills or dance at the bubble disco?
Prices for this festival are from £68.63 for an adult day ticket and £16.88 for a child aged 3-12. Discover more here.
Shrewsbury Folk Festival, Shropshire
25th – 28th August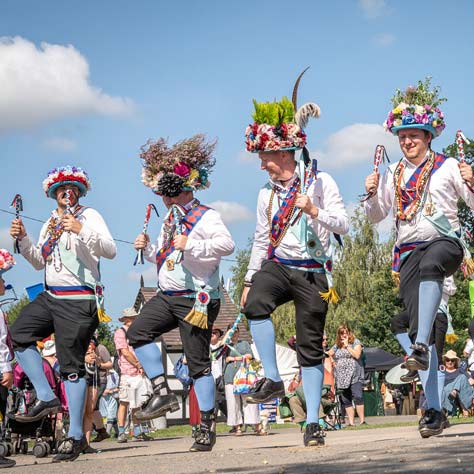 Out of all of the family festivals, this one knows how to involve all ages! They have different sections for a variety of ages. Pandemonium is for the 5-10s, Wee Folkies for the under 5s, and a Refolkus Party for 11-20s. Each section has workshops, games, music and activities that will suit the ages of the children attending. Of course, there's plenty for the whole family to get involved in from Morris dancing, harmony singing, circus skills and wild lantern creations.
What's quite nice is this festival has a variety of family saving tickets, they differ in cost according to the age of the children. An example is 2 adults and 2 children (5-10 years) cost £98.12 for a day ticket. To buy tickets separately, one adult ticket costs £43, and a child 5-10 costs £12.36. Buy your tickets here.
Connect, Edinburgh
25th – 27th August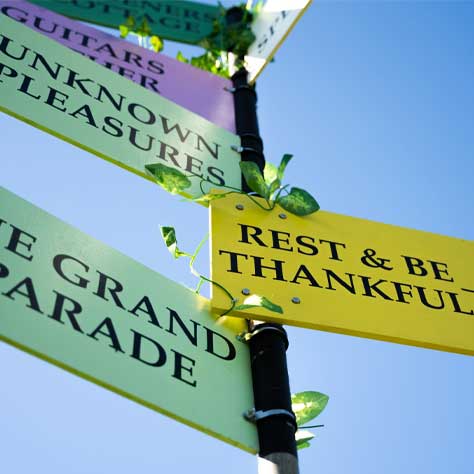 What a fun family festival to visit! They actively work to make each year more family-orientated. One example is the family viewing area to the stages, which offers nappy changing facilities and enables you to spread out as you watch the performances. Additionally, there are tons of activities for the kids from arts and crafts and sports to nature and circus skills. They've also got chill-out zones with bean bags and books to make sure your child gets to rest from all the action. Connect with them here.
Tickets for Connect are £74.25 for an adult day and £16.50 for a child aged 0-12. They have some discounts on prices depending on the number of days you want to go for.
The Big Feastival, Oxfordshire
25th – 27th August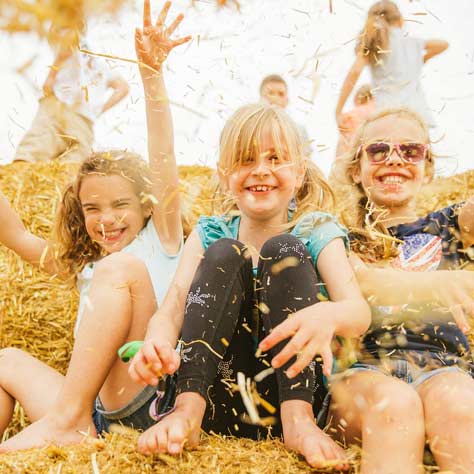 The feast on the farm has returned! This is one of the few family festivals that has food at the heart of the event, therefore it ensures that everyone will have a phenomenally tasty trip. There are plenty of things to keep the kids busy like the Cookery School, singing and dancing at the Big Top, the Crafty Corner, or even the Vintage Funfair.
Day tickets are £93.50 per adult and £12.50 for a child aged 6-12 (under 5s go free but still require a ticket). See what's cooking at this festival.
Deer Shed Festival, North Yorkshire
28th – 31st July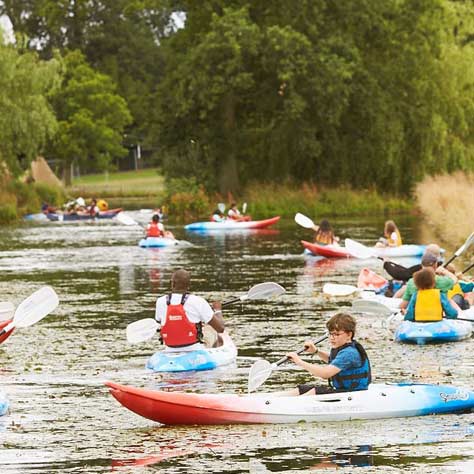 Deer Shed calls itself "A Wonderland of Creativity" and we have to agree with them! There's a variety of programmes that cover an expanse of interests so you're bound to learn so many cool new things. At the sports programme, you could try kayaking, Kapow wrestling workshop, quidditch and disc golf.  In the workshop area, there's a host of creative activities, such as tree spirit weaving, beatbox with Testament, gone with the Wind socks, and boom bop box. Where will your family end up?
Deer Shed Festival only sell weekend tickets, the price for an adult currently is £190, and for a child aged 3-5 £33 or for 6-10 years £66. Find out more here.
Standon Calling, Hertfordshire
20th – 23rd July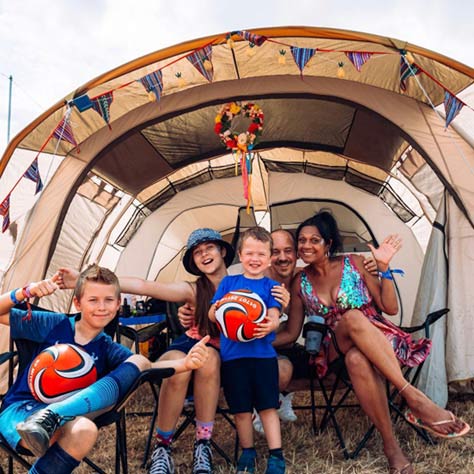 Standon Calling is known for being a friendly family festival. They pride themselves on having something for everyone at their multi-stage arena. Some activities for children are Kids' rave on, Hip Hop Academy, the Play zone, or the immersive theatre. Standon Calling is a huge playground for both adults and children alike.
Prices are from £50 for an adult day ticket and £20 for a child ages 4-12. Discover more here.
What have you been up to lately? We'd really love to know! Someone else might love it, and really want to go! If you've got ideas, suggestions or reviews, you can shout all about it on whatever channel you choose!
Let's go on a Picniq! Follow us on Facebook, Twitter or tag us on Instagram using #PicniqUK! ❤