The Easter Bunny has spent his day
Hiding Easter Eggs all along his way
Here are some great places for you to hunt around
To see what delicious treats there are to be found! 
Easter Egg Hunt, Longleat, Warminster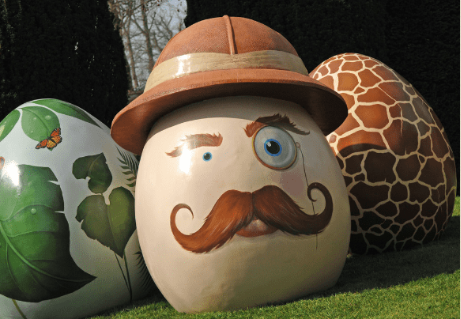 A clutch of nine unusual eggs have popped up around the park. Can you use your trail sheet to find them all and discover the wonderful word that will entitle you to a treat? Book now 
Glow in the Dark Easter Egg Hunt, Cheddar Gorge and Caves
6th -24th April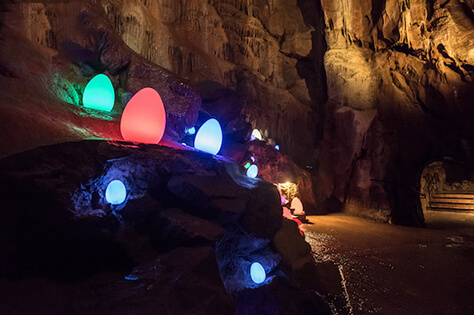 See how many light up Easter eggs that you can find on this unique Easter Trail! Keep your eyes peeled for the special golden egg, which has been hidden since Victorian times. Post a selfie whilst on your adventure for a chance to win a prize! Book here
Easter Egg Hunt Adventure at The Postal Museum
20 & 21 April 10.00-16.30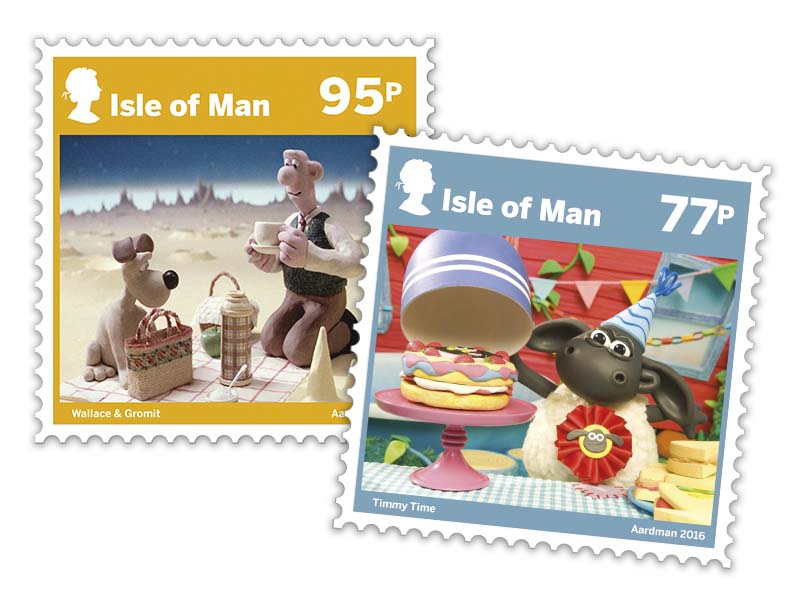 Join Aardman friends – Wallace and Gromit, Shaun the Sheep and Morph- on a fun family Easter egg hunt. Solve the clues in this eggstra-special Easter treasure hunt inside The Postal Museum featuring special Isle of Man stamp designs and collect your chocolate prize at the end. Find out more
Pirate Treasure Trail Egg Hunt, Lightwater Valley, Yorkshire
19th -22nd April.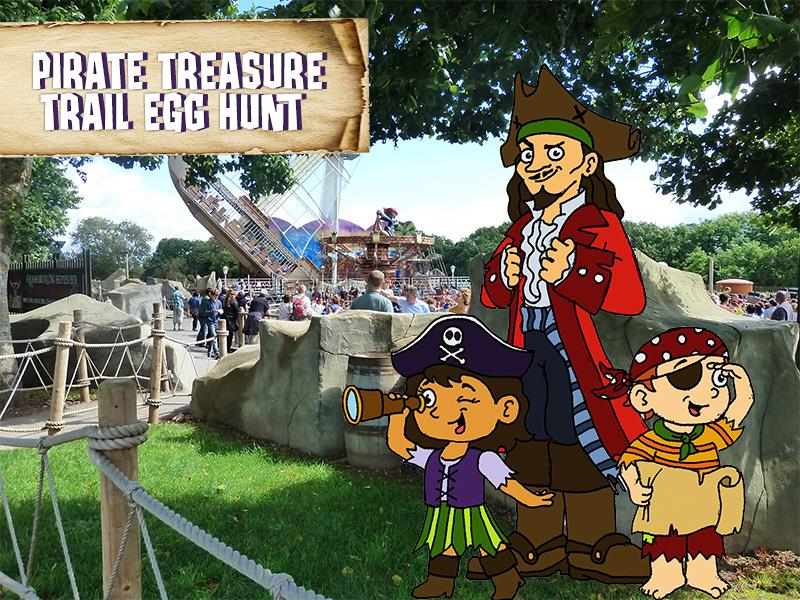 Head to Lightwater Valley this Easter for an epic Pirate Trail Easter Egg hunt. Armed with a special treasure map, go on the hunt for clues which will lead you to some chocolatey loot, but watch out for our pesky pirates who are on guard. Why not go dressed up and get your face painted for FREE over the weekend! Book here.
Easter Adventure Quest at Carisbrooke Castle, Isle of Wight
6th – 22nd April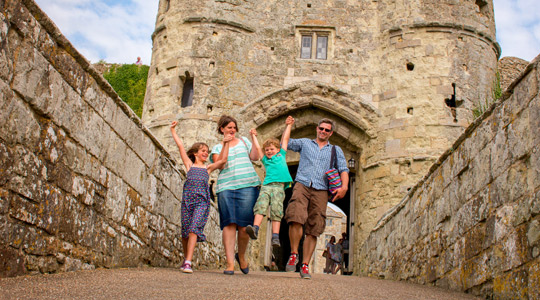 Follow a fun family trail around this impressive castle over Easter on the hunt for hidden clues that lead you to find dragon eggs. There may well be a chocolate treat or two as a reward! Book here
Lindt Gold Bunny Hunt at Kensington Palace, London
6th – 22nd April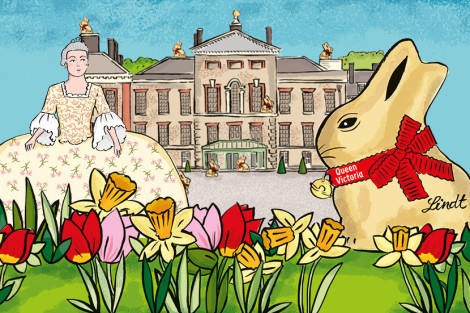 There are lots of fun activities and crafts planned for Easter at this beautiful palace mostly involving chocolate! Follow an Easter trail that will take you around the house and gardens in search of clues whilst discovering facts about famous kings and queens from times gone by. Families can dress up in all the latest court fashions ready for a family portrait and there will be traditional Victorian garden games on the lawn under the watchful eye of Princess Victoria and her governess Baroness Lehzen. Book here
Easter Bonnet Parade at Palace of Holyrood House, Edinburgh
21st April
This Easter, kids will love the opportunity to create and decorate their very own Easter bonnets which they get to wear as they explore the Palace on a fun Easter trail. To end the day there is a brilliant Easter Bonnet parade in the Great Gallery! Book here
Easter Extravaganza at West Midlands Safari Park
13th – 28th April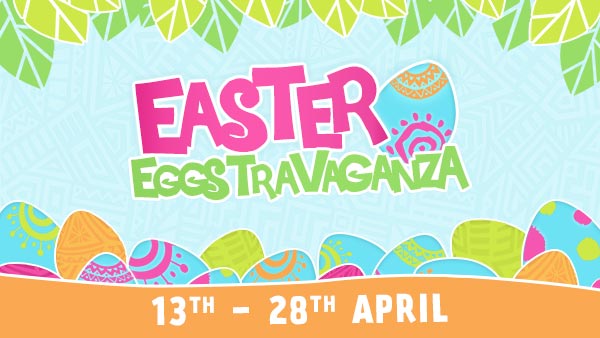 Not only will the family enjoy a great day out at this brilliant Safari Park and all it has to offer but in celebration of Easter, everyone can enjoy an eggstravaganza of entertainment including shows, crafts and an egg-citing trail where clues have to be solved first before there is any chance of winning chocolate!  Find out more.
Cadbury's Easter Egg Hunt at Bodiam Castle, Robertsbridge
6th April – 22nd April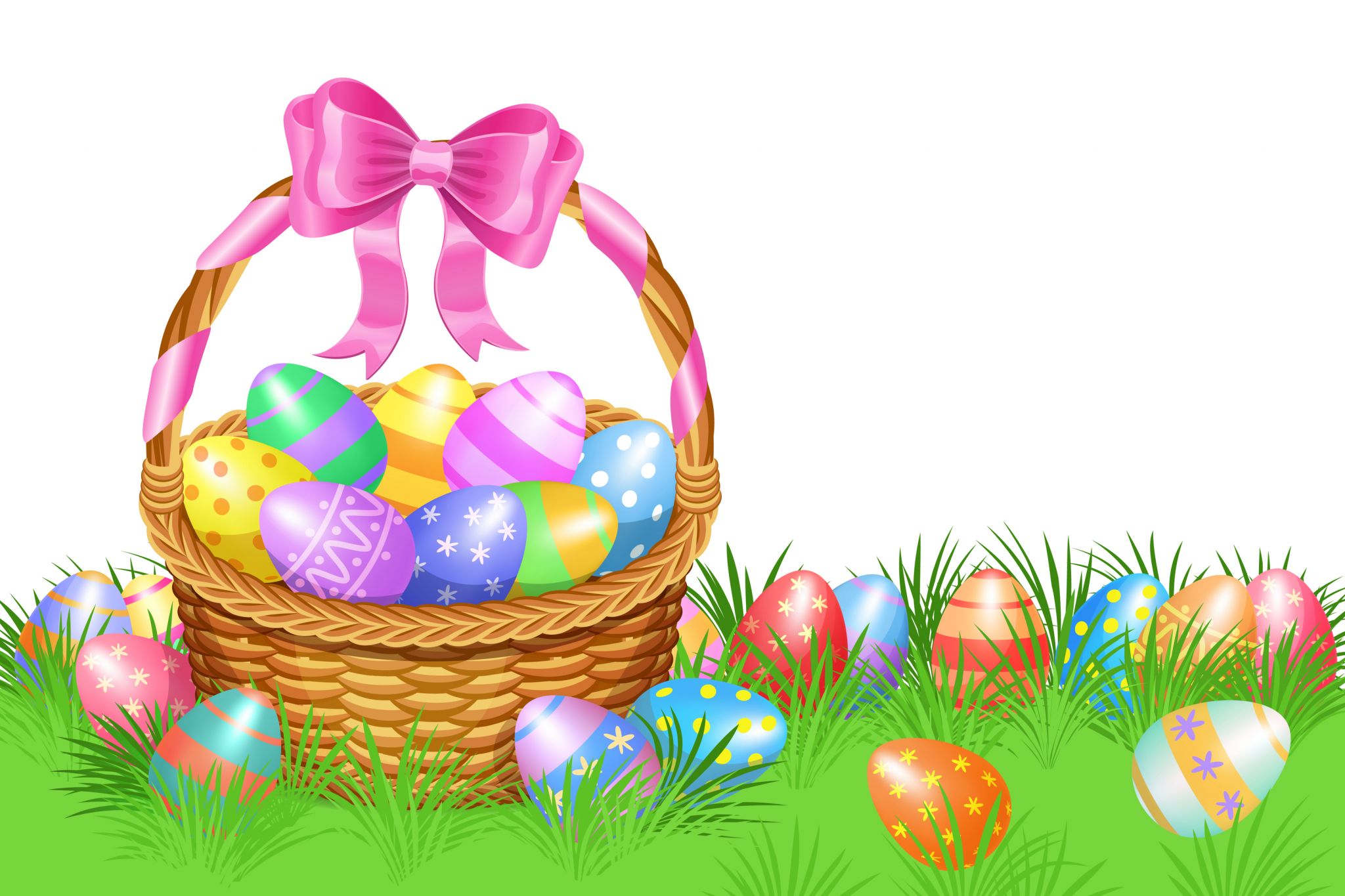 That naughty Easter Bunny has hidden eggs in the grounds of this beautiful castle so bring the family along to follow the clues to see if you can find them all! Find out more.
Lindt Gold Bunny Hunt at Hampton Court Palace, Surrey
6th – 22nd April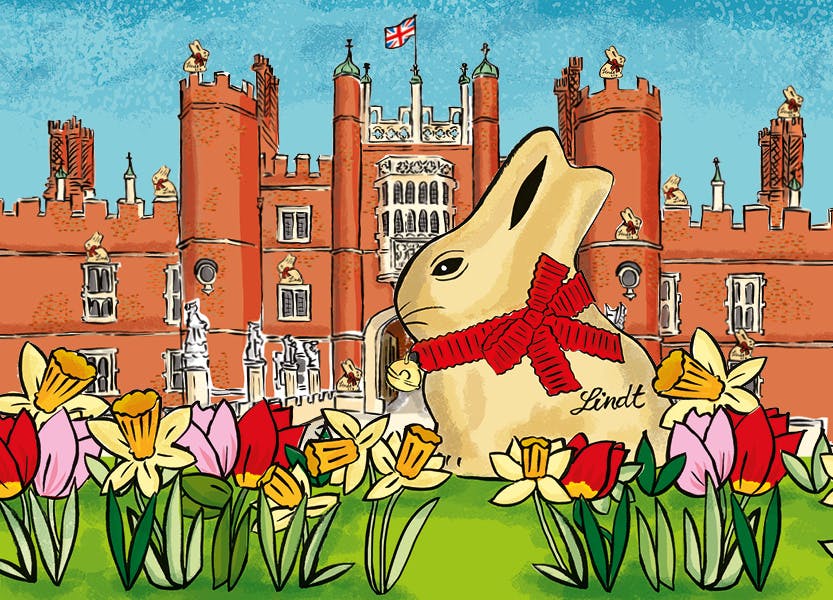 Join in with this fun Lindt Gold Bunny Hunt around the former home and gardens of Henry V111. Find all the bunnies and receive a lovely Lindt chocolate treat at the end! Find out more.
Eggs Marks The Spot at KidZania, London
8th – 21st April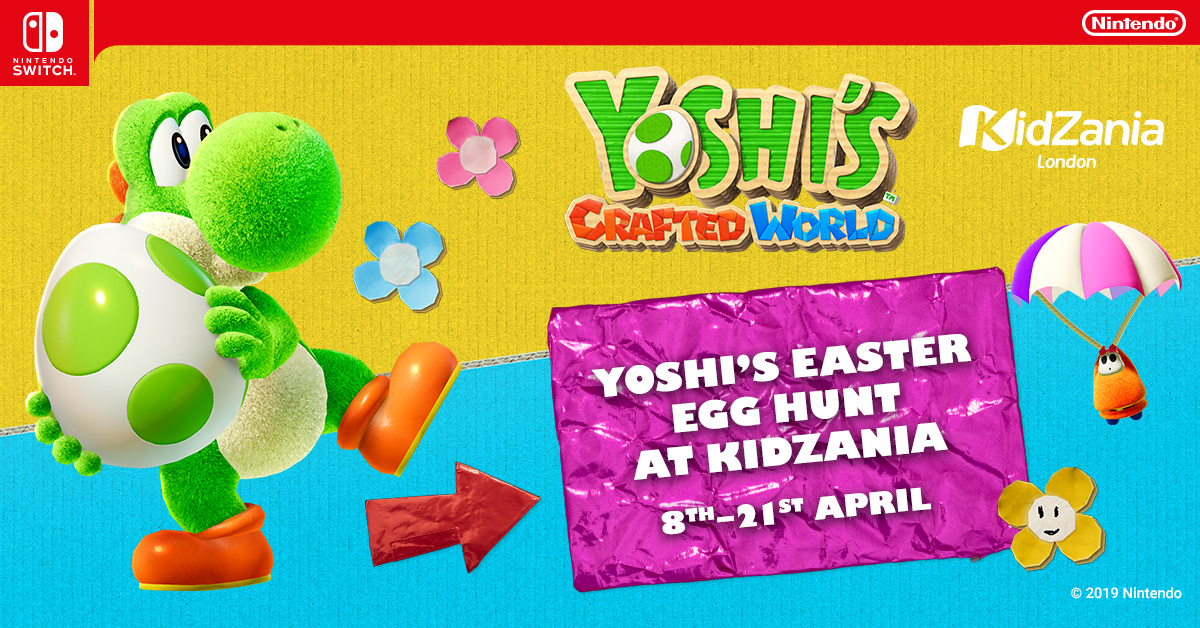 Yoshi's Crafted World is a brand new Nintendo game and these Easter kids can visit KidZania and join in with a very special Easter Egg Hunt for a chance to win a Nintendo Switch and lots of other great goodies! Book here
Easter Egg Search at Battersea Park Children's Zoo, London
6th – 22nd April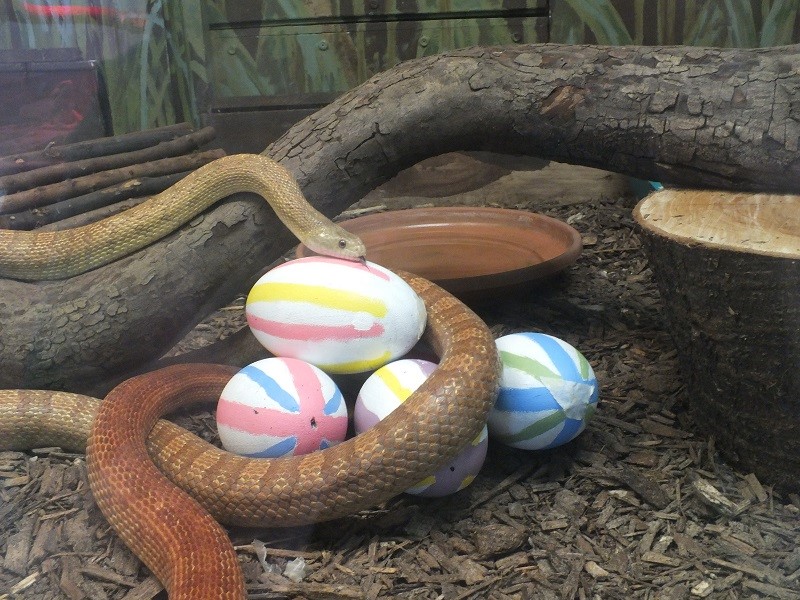 Pay a visit to this brilliant zoo to see all the great animals and to put an Easter twist on the experience! Kids can collect a quiz sheet and follow an egg hunt with a difference looking for spotty or stripey eggs that are hidden in the animal's enclosures. Find out more.
Easter Egg Hunt at Tamworth Castle, Staffordshire
13th  – 28th April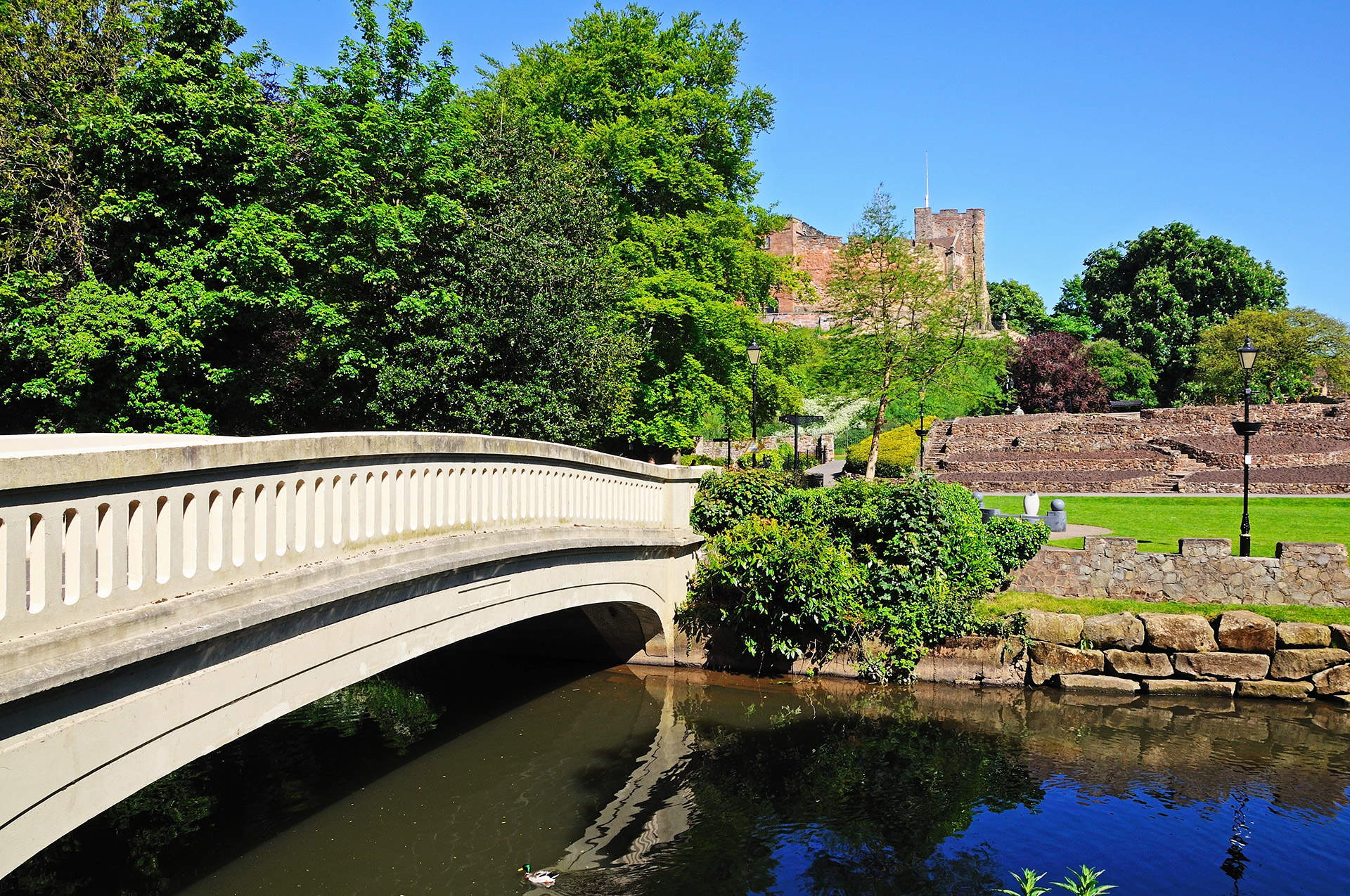 Come and enjoy a great family Easter Egg Hunt at this magnificent castle. Ruby the Tamworth dragon has lost all her eggs and needs your help to find them! With plenty of hands-on activities on offer, kids are sure to have fun. Find out more.
Cedric's Bunny Burrow Eggs-pedition at Bewilderwood, Norwich
5th April – 22nd April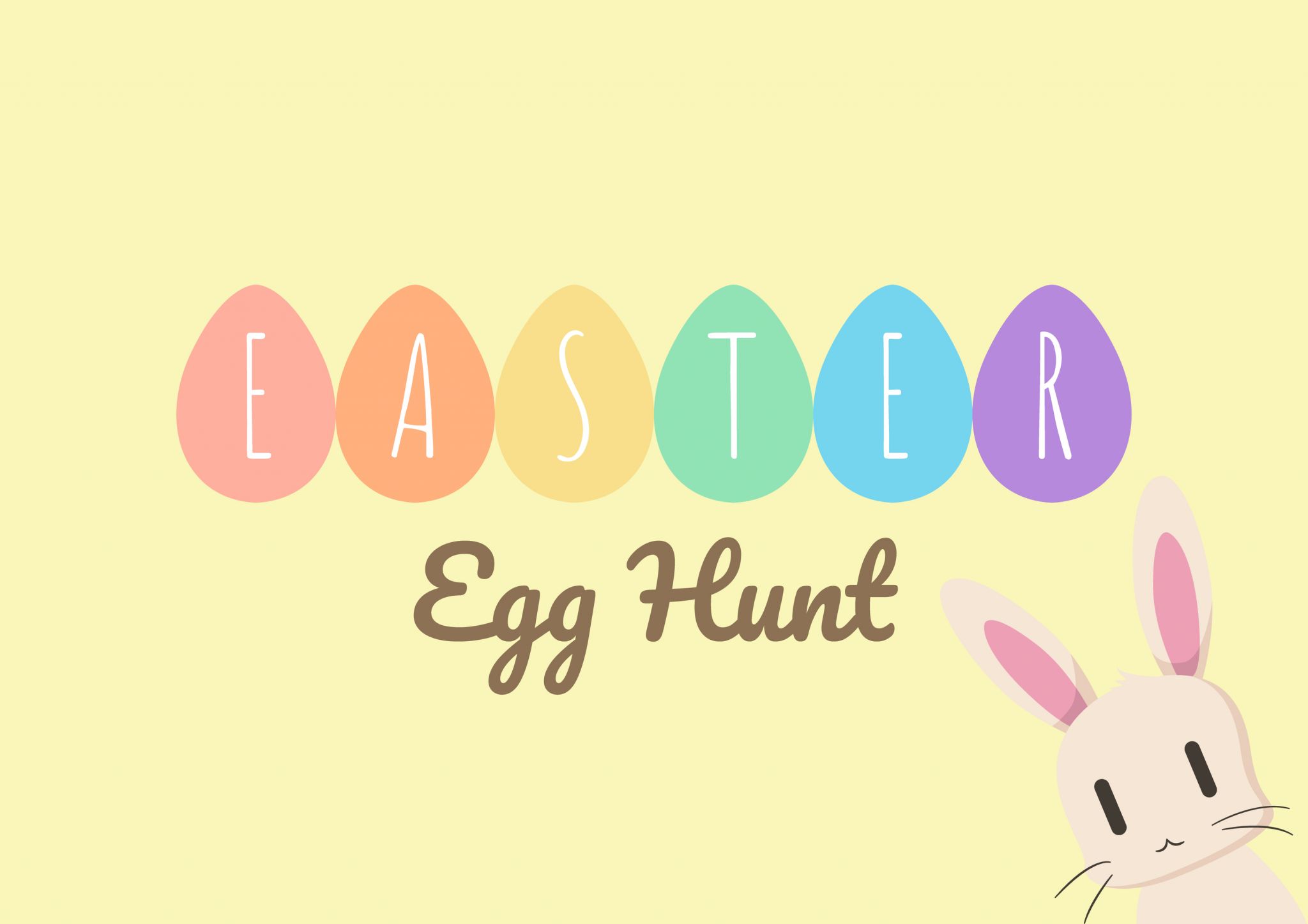 Hop along this Easter and meet Cedric the Easter Bunny in his 'hoppy' home! Eggs have been hidden in the woods and need to be found. Pay a visit to the Big Hat kids where can have their faces painted and enjoy fun crafts and storytelling too! Find out more.
Cadbury's Egg Hunt at Studland Bay, Swanage
6th-22nd April
Come and enjoy Easter here with a fun Easter Egg trail that will take you along the beach and through a beautiful nature reserve. Follow the Easter Bunny's footprints in the sand in search of clues for the chance of winning a chocolatey prize! Find out more.
Easter Fun with The Junk Orchestra at Leeds Castle, Maidstone
19th – 22nd April
There is plenty of Easter fun planned for the holidays at this magnificent castle! Follow a trail in search of hidden clues for a chocolate reward or over the Bank Holiday weekend all the family can enjoy an amazing daily musical 'jamming session' making beautiful music using bits of old rubbish. Families are welcome to bring along their own junk to create instruments if they want to!  Find out more.
Hopping Mad Easter Fun at Holkham Hall, Norfolk
19th – 22nd April
Plenty of fun Easter activities are planned for the holidays with 4 days packed full of eggs-citing things to do! Meet the Easter bunny and follow exciting trails with all the family. Help solve the mystery of the missing hat, get crafty, listen to stories and meet some real owls too! Find out more.
Easter at Farmer Palmers, Poole
19th – 22nd April
Come and celebrate Easter down on the farm with lots of great activities and Easter Egg hunts. See all the cute spring baby animals and there is plenty of fun to be had indoors and outdoors. Find out more.
Do you know any more places to take part in an Easter Egg hunt?  We'd really love to know! Someone else might love it, and really want to give them a go! If you've got ideas, suggestions or reviews, you can shout all about it on whatever channel you choose!
Let's go on a Picniq! Follow us on Facebook, Twitter or tag us on Instagram using #PicniqUK! ❤️