Why not do something different for this years compulsory Easter Egg hunt?! Whilst the little bunnies will still end up with a bucket load of chocolate eggs, chocolate smeared faces and tummy aches – here are some twists on the standard 'egg-sperience' that might inspire you…
Egg hunt for little owls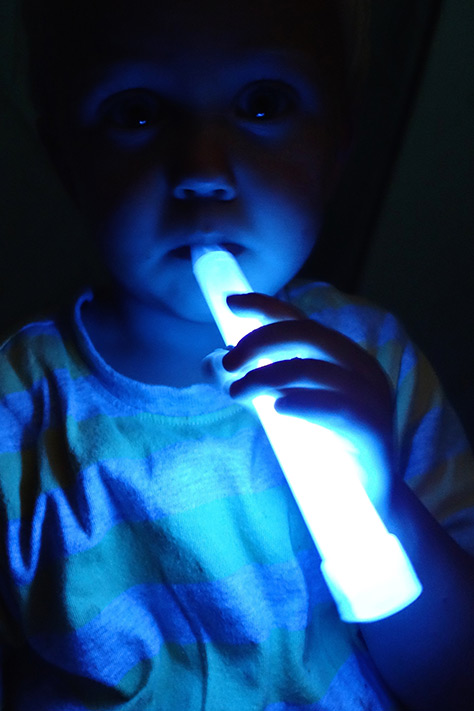 Exploring at night can be an amazing experience either in the garden, field, wood or park your hunt will feel a lot more egg-citing! You will need warm clothes and a torch, and to make the eggs stand out a little why not make them glow in the dark. Tie a glowstick to your egg for the perfect marker. They can be seen from a long distance and are inexpensive.
The Haddo Easter Egg Hunt; Haddo House, Aberdeenshire – 27th March
Every year rather than chocolate eggs, Haddo leave beautiful hand painted eggs around the extensive grounds and woodland. A lovely keepsake that can be kept for years or traded in for a chocolate treat! There'll also be egg decorating competition and egg rolling.
Click here for more information
Egg Treasure Hunt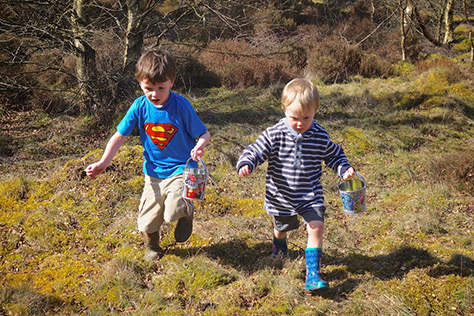 An egg hunt doesn't have to be random. Leaving clues to follow is a great way to encourage exploring and ensures they stay engaged till the end of your wander. Why not lay a trail of clues or puzzles for them to work out and follow, with a big chocolate egg shaped treasure at the end! We use red lentils and scatter them at various points along our route. They make great Easter bunny poops and are biodegradable.
Hunting for Dragons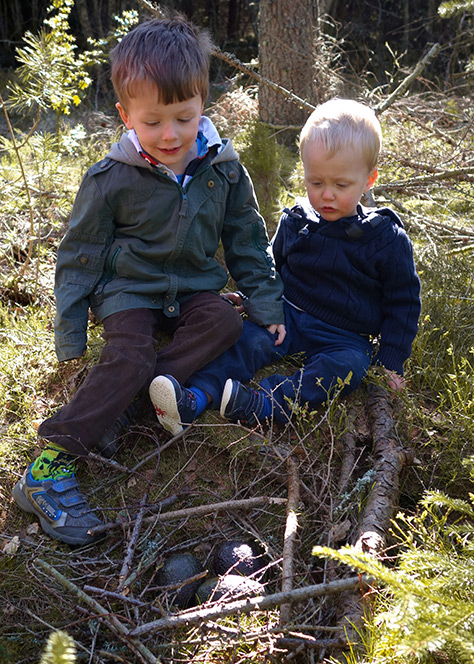 For those seeking a little more danger and adventure then hunt something more exotic? Broken branches snapped by a dragons wing, furrows in the mud left by a scaly tail and a couple of avocados and some loosely arranged twigs can make a convincing dragons nest that will have them chattering for weeks!
However you choose to do it, we hope you have a great time egg hunting this year!