Let's go and be crafty… I wonder what we can make?
How about this brightly coloured Easter bunny that's easy to create!
All you need is black card, some chalk and a stencil,
unless you're fab at drawing freehand with a pencil!
What you will need:
⭐️ Black card
⭐️ Chalk
⭐️ Bunny stencil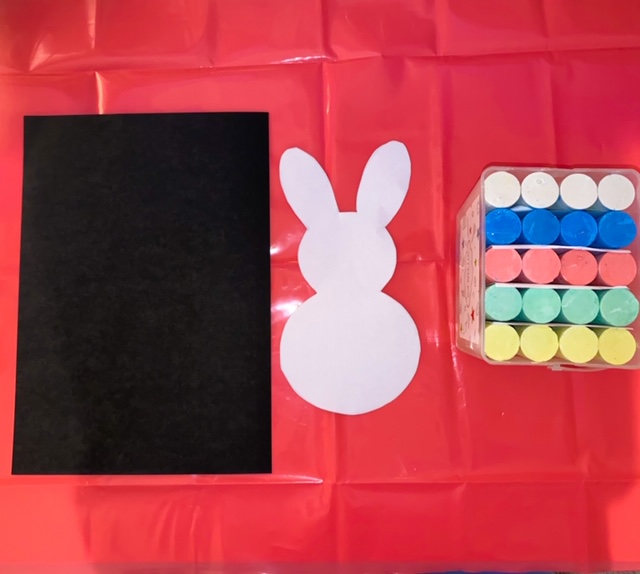 How to make:
1. First, place your bunny cut out on top of the black card. To make sure it doesn't move you may find it useful to stick a little bit of blu tack underneath!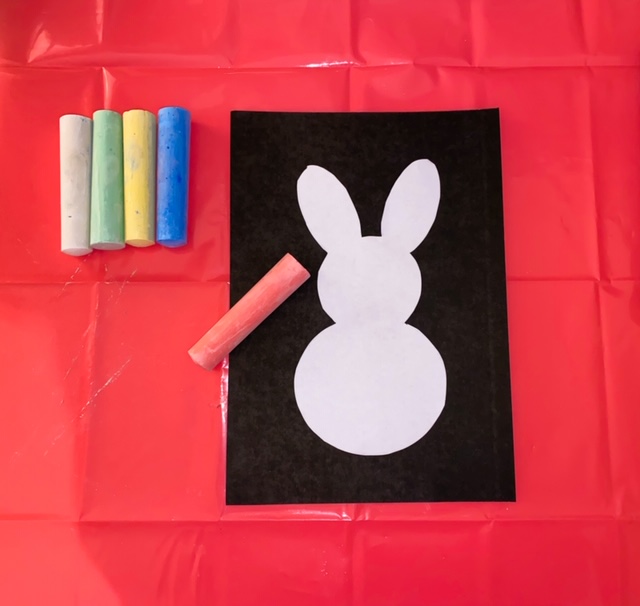 2. Next, take your different coloured chalks and colour all around the bunny outline. Top tip, if you hold your chalk similar to how we are in the picture – as if you're holding a colouring pencil and move quickly back and forward!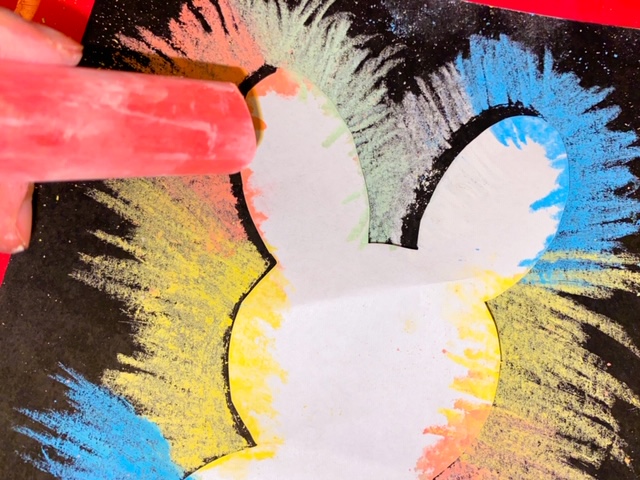 3. Remove the bunny and outline, and there you have it…your brightly coloured Easter bunny!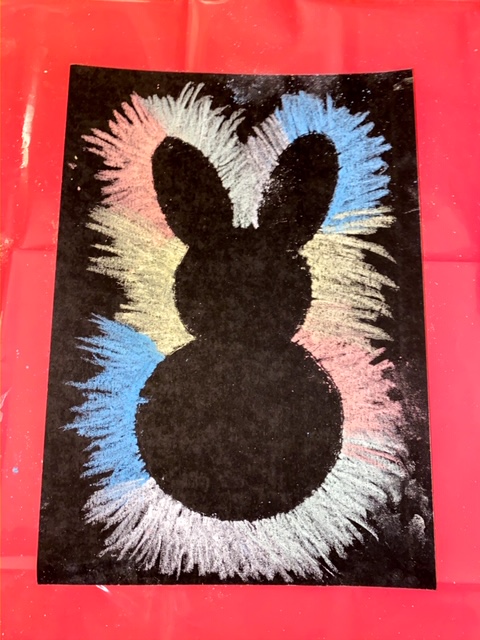 Have you been up to much lately? We'd really love to know! Someone else might love it, and want to have a go! If you've got ideas, suggestions or reviews, you can shout all about it on whatever channel you choose!
Let's go on a Picniq! Follow us on Facebook, Twitter or tag us on Instagram using #PicniqUK! ❤