Exploring Disneyland® Paris is sure to get those tummies rumbling,
Here are some places to feast and stop the kids from grumbling!
Check out Annette's Diner, Plaza Gardens and more,
There are so many family-friendly restaurants to explore!
Our favourite restaurants at Disneyland® Paris to cater for every budget!
Over the years of visiting Disneyland Disneyland® Paris, we've sampled many of the snack bars, fast food outlets and restaurants that are on offer. There is a huge variety of dining experiences available to families, so understanding what's right for you, how and when to book and what you get for your money will really help you to plan ahead and keep everyone happy.
You also have the option to book a meal plan, which offers a level of flexibility to explore different dining options while staying within a fixed budget – see our handy guide for meal plans here. And if you want to make your dining experience extra magical you can choose a Character Dining experience – you can chat with our friendly reservations team to find out how to book this.
From quick-service cafes to restaurants offering self-serve buffets, all the way up to fine dining, here are some of our top picks:
PYM Kitchen
📍Avengers Campus, Walt Disney Studios® Park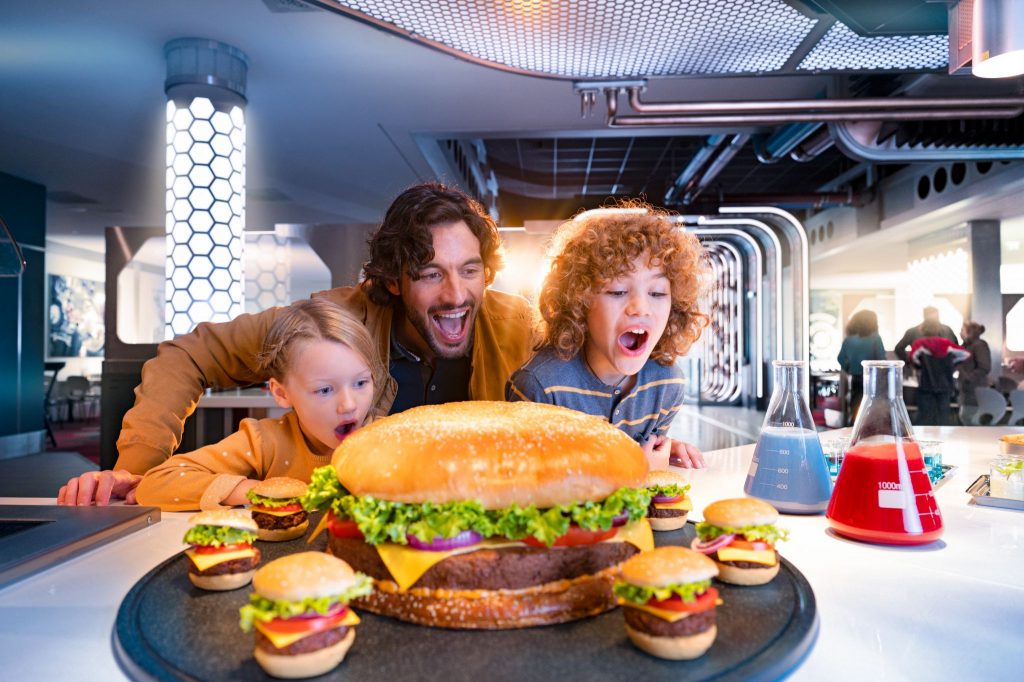 PYM Kitchen is in the Marvel Avengers Campus and is a fantastic all-you-can-eat buffet with food like you've never seen before! This is a personal favourite of ours as super-smart chefs here use Ant-Man and The Wasp's PYM Particle technology to shrink and grow ingredients. It's seriously cool and the unusually sized mains and snacks are sure to be a huge hit with the kids!
Plaza Gardens Restaurant
📍Main Street, U.S.A.®, Disneyland® Park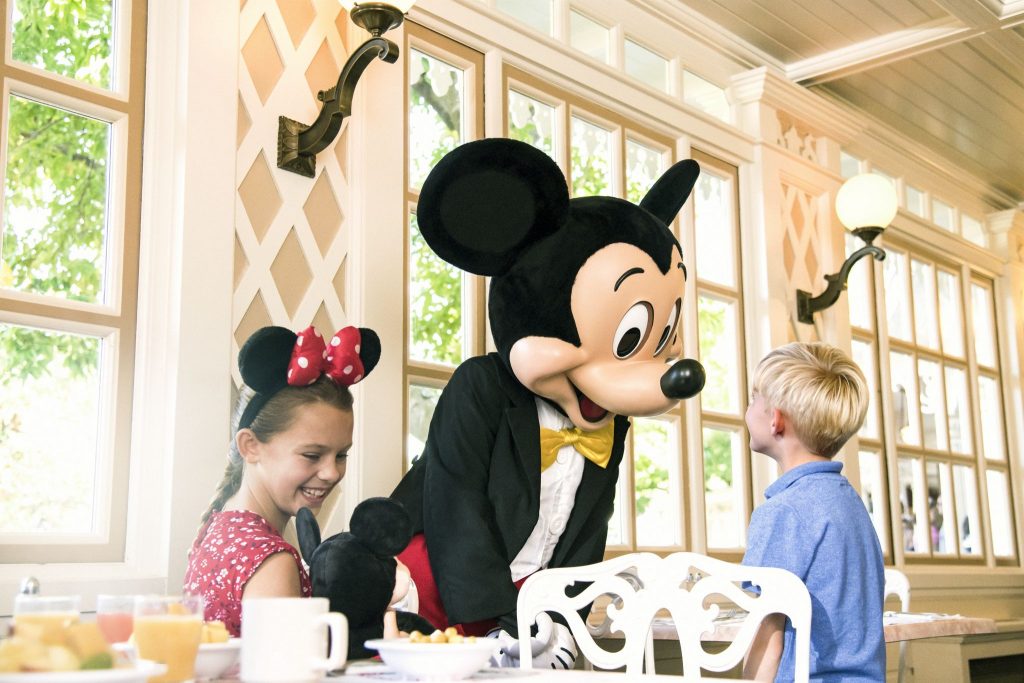 Make your way along the fountain path on Main Street U.S.A.® and you will find the lovely Plaza Gardens Restaurant! Here you can lap up a lavish all-you-can-eat buffet of starters, main dishes, and desserts. Better still, you have the option to experience a magical meal with Disney Characters at Plaza Gardens Restaurant too – this is so worth doing if you can as it really is something very special. This character dining experience is extremely popular so make sure you book early – see here for more information!
Bistrot Chez Remy
📍Worlds of Pixar, Walt Disney Studios® Park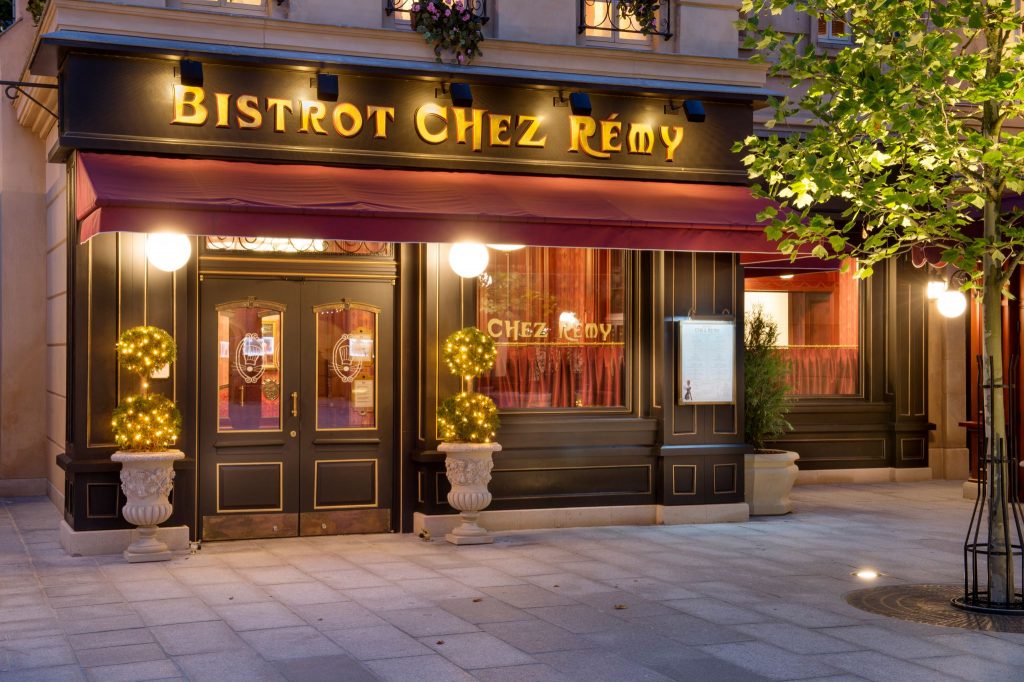 If your family is a fan of the film 'Ratatouille' you'll love the experience of shrinking down to the size of Remy and feasting on French cuisine in this Parisian bistro straight from the world of a Disney Pixar Classic! Little ones will be fascinated with the oversized cocktail umbrellas, cookbooks, and cutlery, giving you a rat's eye view in Bistrot Chez Remy!
Captain Jack's – Restaurant des Pirates
📍Adventureland, Disneyland® Park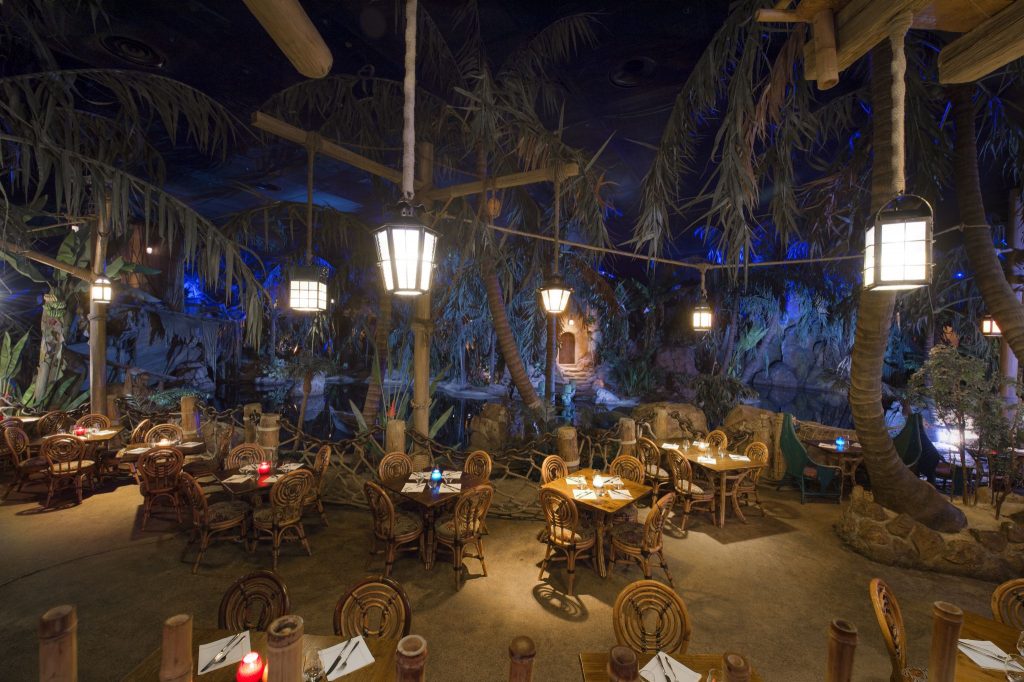 Enjoy a pirates' feast of exotic seafood and Creole cooking at this bustling tavern on the shores of a torch-lit lagoon! With dark lighting and pirate-themed decor, this table service dining option is great fun for all ages and will give you the opportunity to dine like a real buccaneer.
The Lucky Nugget Saloon
📍Frontierland, Disneyland® Park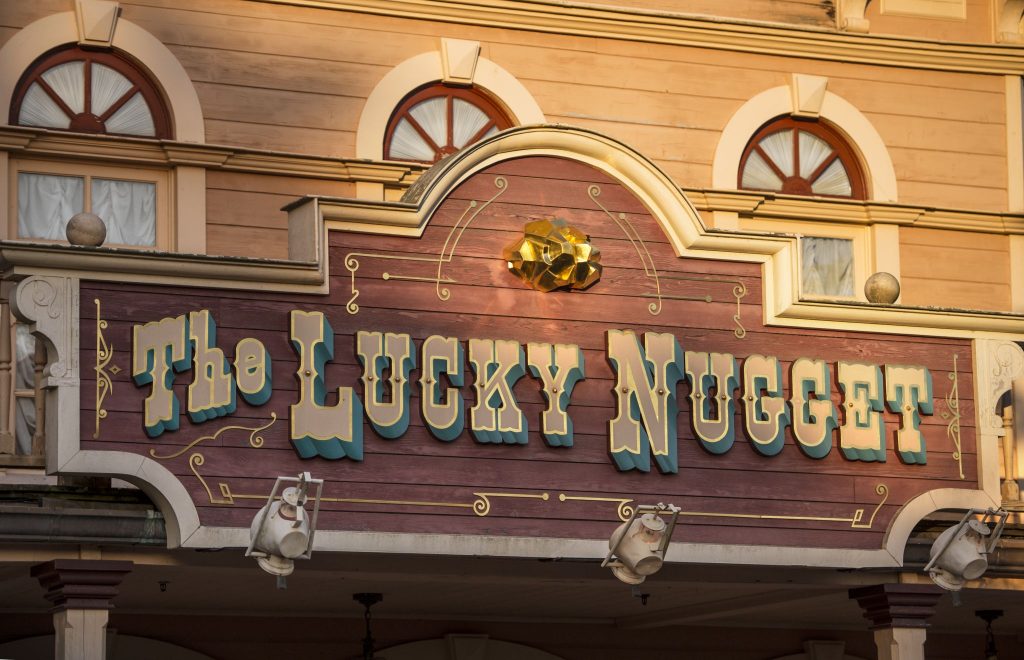 Venture over to Thunder Mesa in Frontierland and discover The Lucky Nugget Saloon, a quick and easy table service restaurant that's another favourite of ours. Here you'll strike gold with their Tex-Mex menus whilst admiring the extravagant decor of this gold rush saloon bar. Little ones will love the live Woody and Jessie puppet show that takes place here too.
Auberge de Cendrillon
📍Fantasyland, Disneyland® Park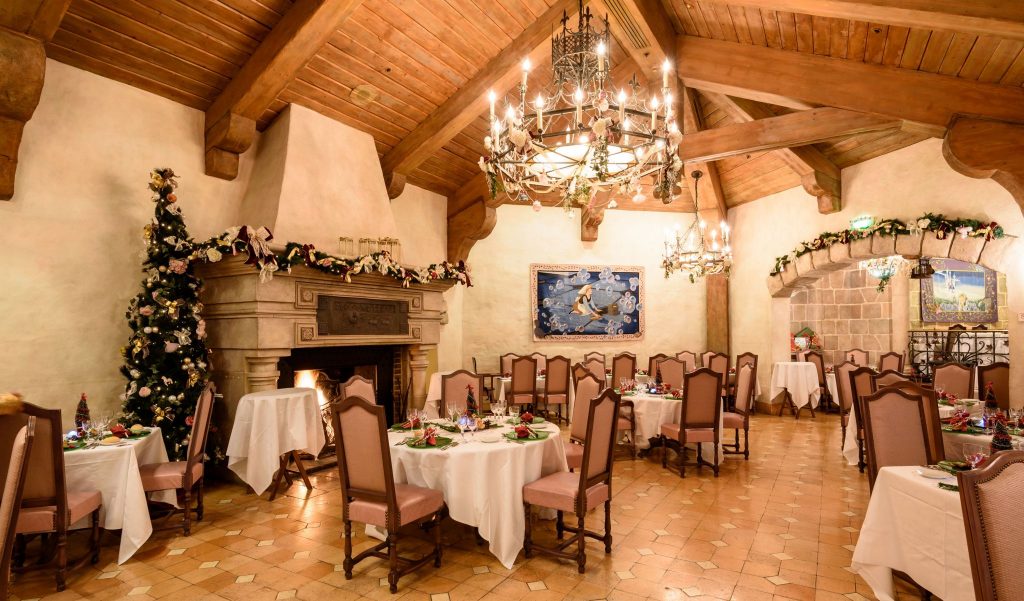 For fairytale dining at a royal table, Auberge de Cendrillon will not disappoint! Get ready to experience a royal meal in the company of the Disney Princesses in this majestic medieval banquet hall…perfect for little princes and princesses. It's the ideal opportunity for little guests to dress for the occasion too. Make sure to keep your eyes peeled on the children's menu for Cinderella's glass slipper…in white chocolate! A delicious treat only available in the Disney® Parks. This restaurant is very popular, so make sure to book this one well in advance.
Annette's Diner
📍Disney Village®, Disneyland® Paris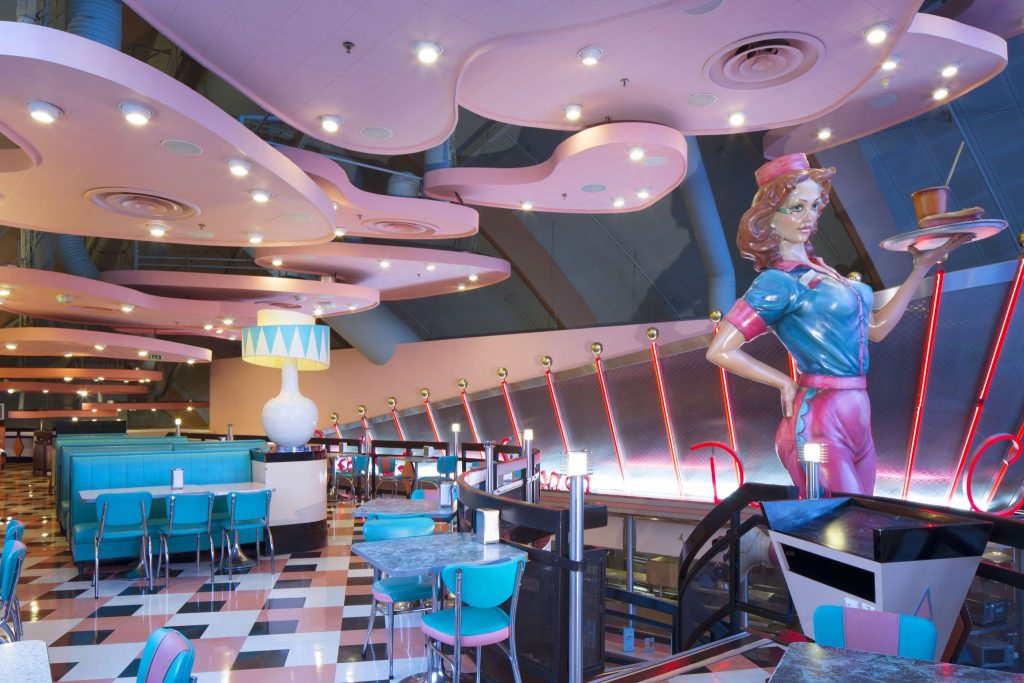 Annette's Diner is a brilliant American 1950's themed restaurant that the whole family will love. Sit yourself down at the counter and enjoy amazing hamburgers, hot dogs, fabulous milkshakes and not to mention a true American breakfast including pancakes with maple syrup!
Vapiano
📍Disney Village®, Disneyland® Paris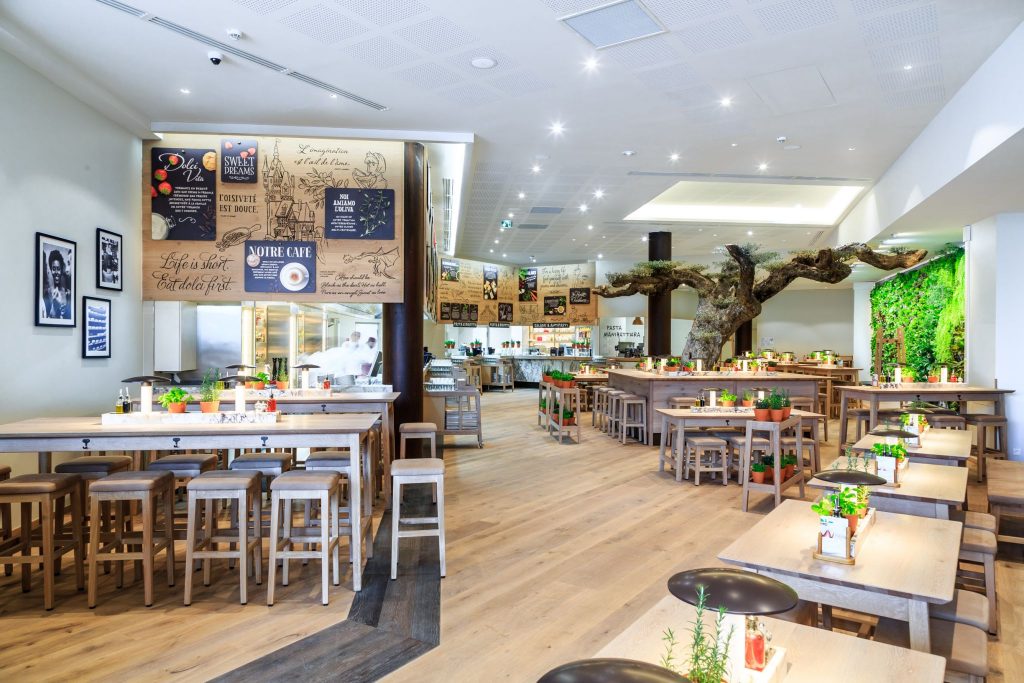 Vapiano's is a pizza and pasta bar offering Italian/Mediterranean dishes cooked by chefs right in front of you! It has a lovely, relaxed atmosphere, which is perfect for family dining. Food can be ordered straight from the chefs and enjoyed on oak tables next to a green wall of living plants, or around a multi-centennial olive tree. If you like pizza, you'll love Vapianos!
New York Style Sandwiches
📍Disney Village®, Disneyland® Paris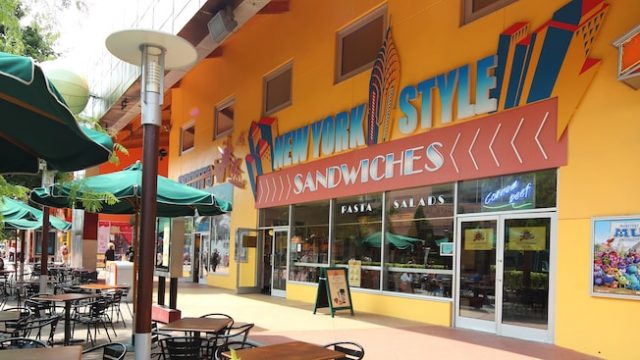 Drop into this deli straight out of the streets of Manhattan for pasta, hotdogs, fish & chips, sandwiches, salads and more. You can choose to eat on the go or take a seat inside and admire the Broadway souvenirs on the walls of this New York sandwich bar. This is a great option if you're looking for a quick-service restaurant to fill those little hungry tummies.
Five Guys
📍Disney Village®, Disneyland® Paris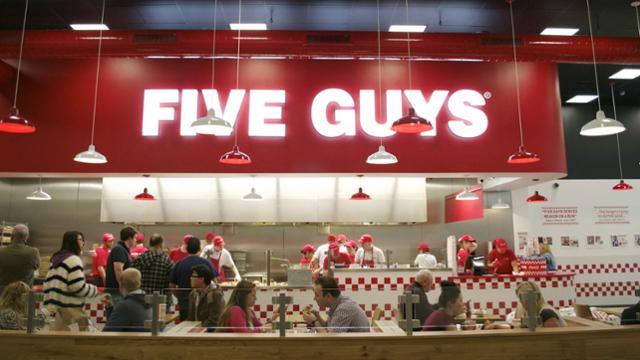 If you're looking for some food familiar from home for the kids, then Five Guys may be a great option! The restaurant serves burgers, burgers, and more burgers, all made from fresh produce with over 15 toppings allowing you to create your unique burger. Fries, hot dogs, milkshakes, and drinks are also available. With a very relaxed environment, Five Guys is ideal for families wanting a quick meal on the go.
How do I book a restaurant at Disneyland® Paris?
You can reserve a table at most of the restaurants with Disneyland® Paris prior to your visit, and we highly recommend that our customers do this due to the popularity of many!
You can book within the 2 months before you arrive or within 12 months if you stay in a Disney® Hotel. The best way to do this is via the official Disneyland Paris app as it is super quick and easy! Or, there is the option to contact Disneyland® Paris on +33 1 60 30 40 50, but international call rates do apply and cost may vary according to the network you are on.
Can I book meals as part of my holiday package?
If easy dining is what you're looking for whilst staying at a Disney® Hotel, we highly recommend pre-booking a meal plan!  Don't worry if you didn't initially purchase a meal plan at the time of confirming your booking, as you can always call our friendly reservations team on 01202 830838 who will discuss the various meal plan options available including the option of breakfast, half board, or full board. Please note, your meal plan must be pre-booked before arrival.
To book your meal plans or for any further information on dining at Disneyland® Paris, our friendly reservations team can be contacted via call on 0800 193 1000, WhatsApp on 07488883000, or email at [email protected]!
©Disney
What have you been up to? We'd really love to know! Someone else might love it, and really want to go! If you've got ideas, suggestions or reviews, you can shout all about it on whatever channel you choose!
Let's go on a Picniq! Follow us on Facebook, Twitter or tag us on Instagram using #PicniqUK!