Den building is such a valuable activity for children to try as it encourages learning as well as creative thinking, and even better…it's fun! Our friends at the National Trust have planned some exciting woodland activities which we have listed below, and if you are heading into the woods, click here to watch a great video from the National Trust which shows you how to build your very own den!
Autumn Forest School Day Camp; Tyntesfield, North Somerset
25th and 27th October, 10:30am – 2:30pm
Suitable for children aged 6 – 10 years, this brilliant day camp hosted by Forest School leaders includes wild play, den building and the chance to cook on an open fire. Children will have the opportunity to learn all about the woods as well as taking part in so many woodland activities. Find out more.
Family Woodland Survival Day; Leigh Woods, Bristol
28th October, 10:30am – 3pm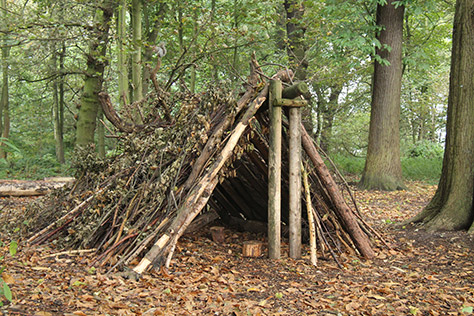 Don't miss this extremely action packed day of den building and cooking over an open fire with survival experts. This event is perfect for those Bear Grylls enthusiasts and best suited for children aged 5 – 16 years old. Find out more.
Den Building; Barrington Court, Ilminster, Somerset
25th and 27th October, 11:00am – 3:00pm
Head into the woods with Ranger George and his team where you will have the opportunity to do a spot of den building! Don't forget to take your lunch as you can even have a picnic in the den you've built! Find out more.
Berrington Den Building Walk at Berrington Hall; Near Leominster, Hertfordshire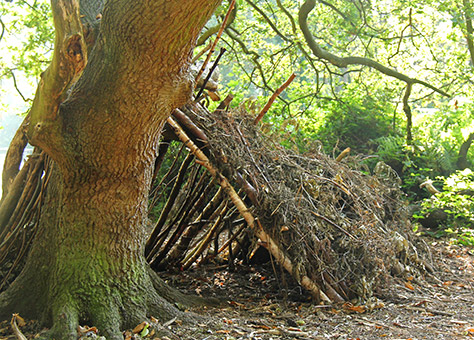 Try your hand at den building in the woods, an activity for all the family to get stuck in to! Follow an easy route which is about 1.5 miles long, and you'll reach the special den building area which has all the materials you'll need! Find out more. 
Den Building and geocaching; Upper Wharfedale, North Yorkshire
26th October, 1 – 4pm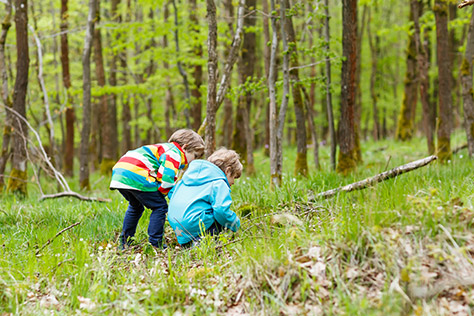 This fantastic events incorporates the digital and natural world during a fun afternoon! Firstly you will take part in a digital treasure hunt, and then you'll have the opportunity to build a very cosy den to hide in! Find out more.
We hope you have fun den building and don't forget to send us pictures of your woodland palaces on our Facebook,Twitter and Instagram pages!