Looking for stocking fillers for kids this year?
We've found some excellent options to make your kids cheer!
Get ready for the ultimate Christmas fun,
With endless festivity, let's make sure 2022 can't be outdone!

The ultimate list of stocking fillers for kids in 2022!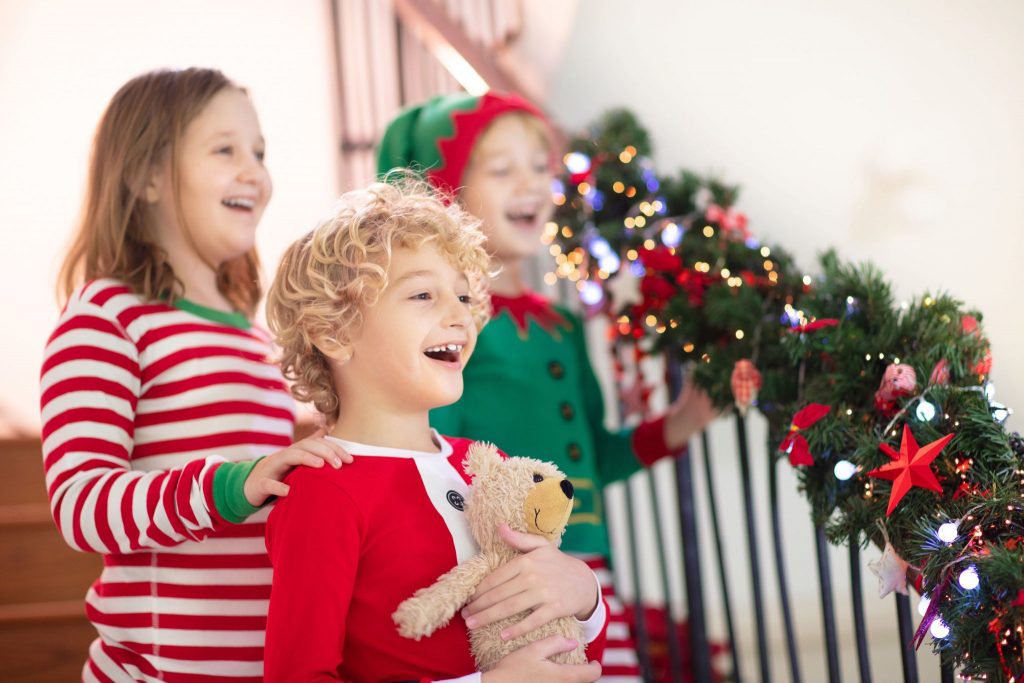 Whether you're a last-minute shopper, or simply looking for some Christmas stocking fillers for kids, we've got you covered with our list of favourite small gifts under £20! From temporary Christmas tattoos to artificial snow, there's something for everyone on this list. Let's entertain the kids this year with some funny, creative, and interesting stocking fillers!
1. Christmas Bingo
Amazon – £3.99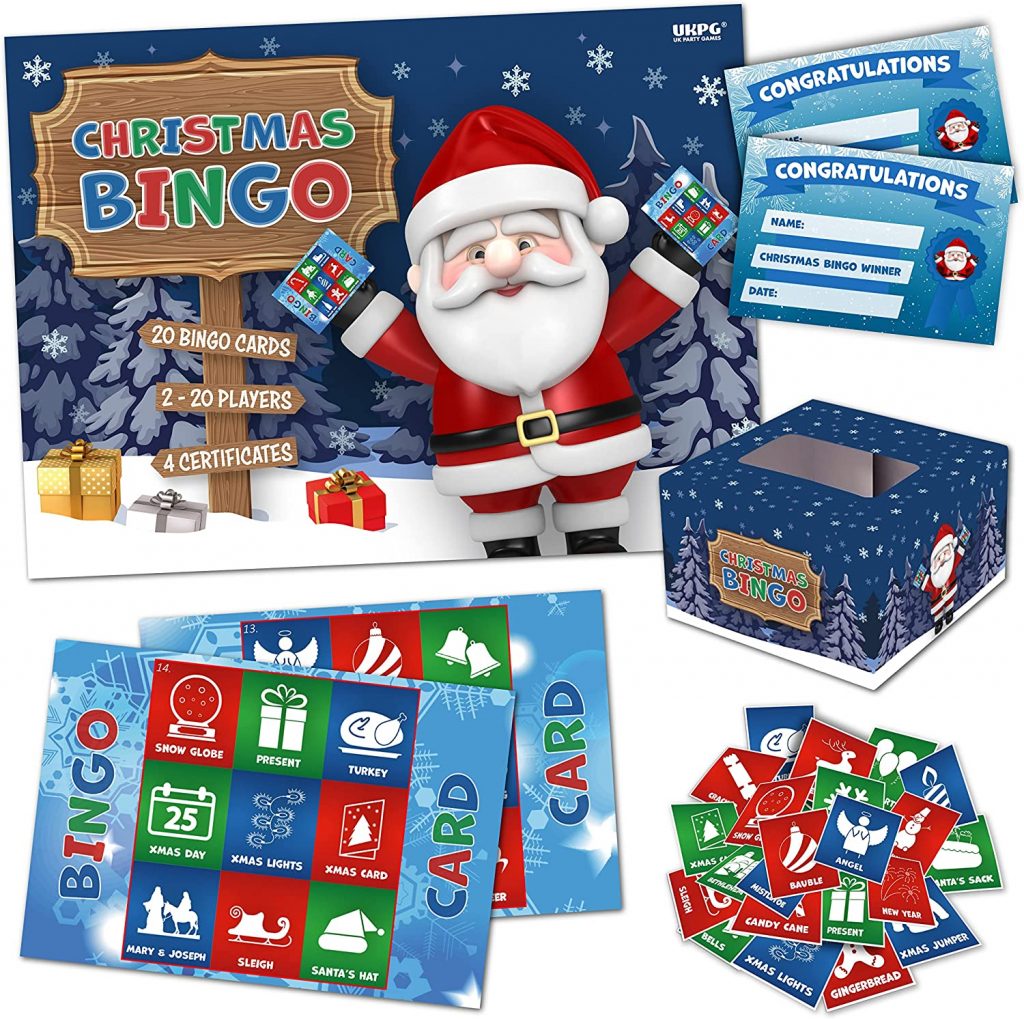 Whether you're looking for some fun and entertaining stocking fillers, or simply a fun game to play as a family this festive season, Christmas Bingo has you covered! Just like the traditional game, except instead of numbers you'll have Christmas-related items such as a bauble, angel, or even a Christmas jumper. This game is a unique family game because anyone over the age of 3 can play! Buy yours here.
2. Luminous Christmas Temporary Tattoos
Amazon – £8.99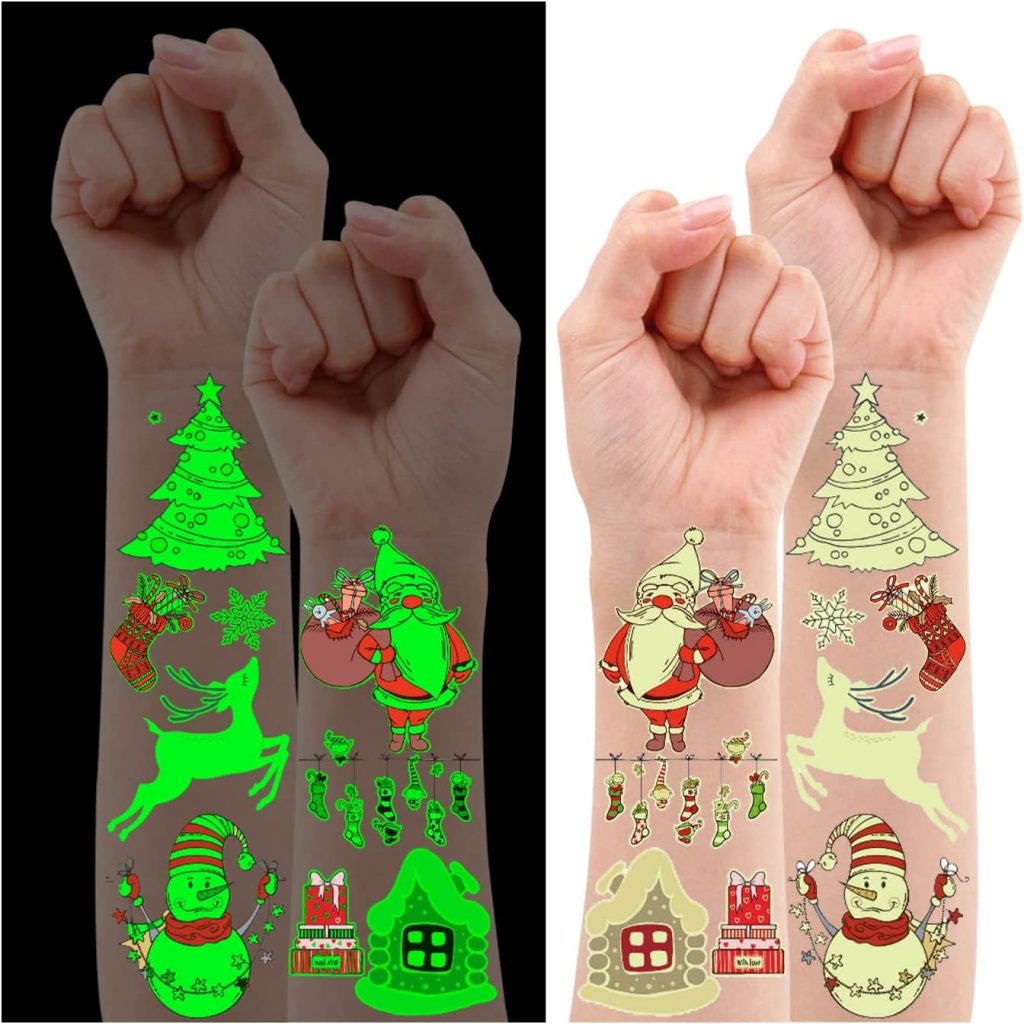 Your little ones will love these Christmas decoration party packs! A total of 10 sheets which include Santa, reindeer, Christmas tree, snowman, snowflake, elk, dog and other Christmas elements, every pattern is different and provides a wide selection for more fun for the kids! Watch your little ones fill with excitement as they take a look at their fake tattoos glowing in the dark! Buy yours here.
3. Magnetic Building Sticks
Amazon – £7.88
These magnetic building sticks are the perfect stocking filler to keep your little ones busy over the festive period!
Guaranteed to keep your kids entertained, these excellent building sticks are both high-quality and made with non-toxic plastic. Help them build an array of shapes and buildings! Get yours here.
4. Artificial snow with Snoball Play 2
Amazon – £1.99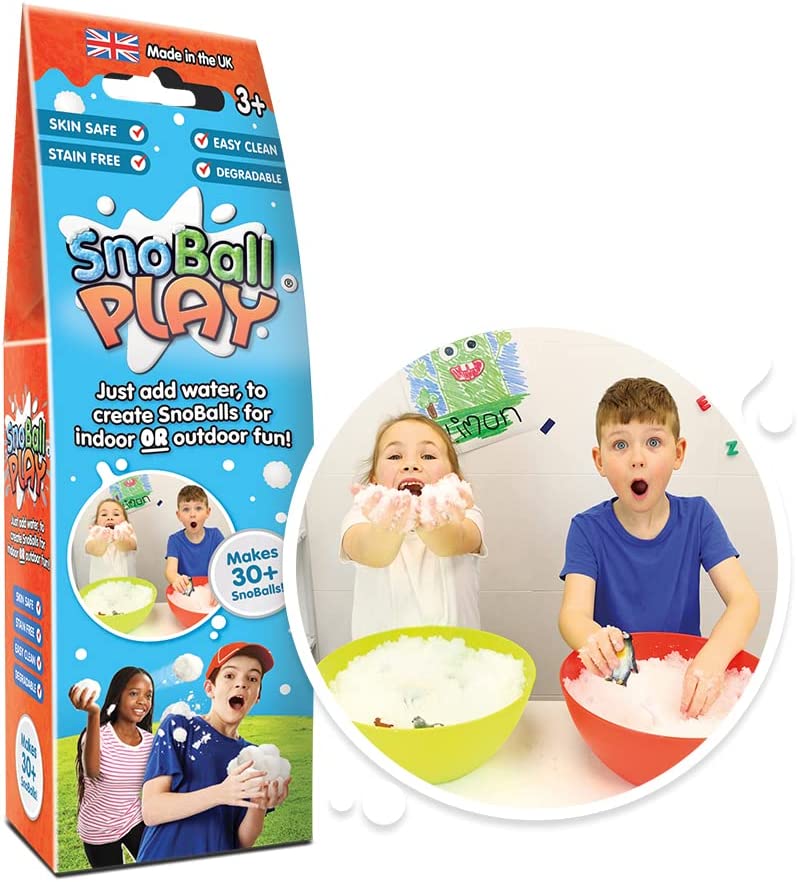 Everyone knows that kids LOVE snow, whether they're out building snowmen or throwing snowballs at each other, this gift is guaranteed to create some enjoyment this Christmas! This multi-sensory toy just needs the addition of water to create artificial snow. Get yours here.
5. Kid's Batman Watch
Argos – £9.99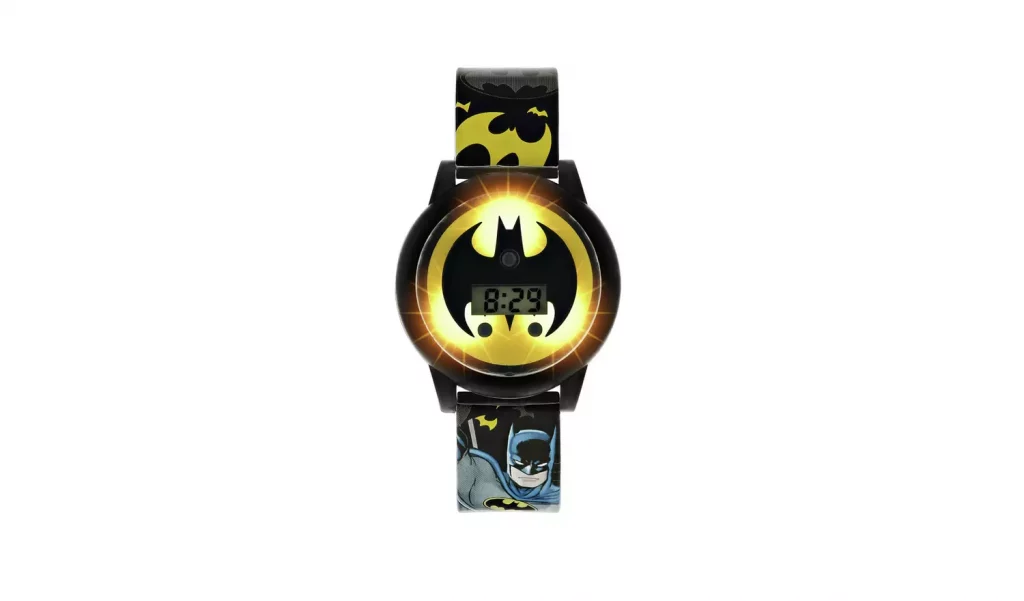 This children's Batman watch is bright, colourful, and perfect for any aspiring superhero! The Bat logo is printed in black on the spinning yellow dial: yellow lights add novelty value and the plastic strap is printed with Batman and bat-shaped graphics. This is an ideal stocking filler for younger kids who are now starting to learn about time! Get yours here.
6. Alien Slingshot
Amazon – £1.99

Watch out for this little guy during Christmas parents! The Alien Slingshot is an excellent choice if your little ones have a mischievous side. These simple but fun Aliens are very sticky and stick to windows when you fling them! Great for a little stocking filler. Get yours here.
7. Tobi Friends Beeper Robot
Argos – £9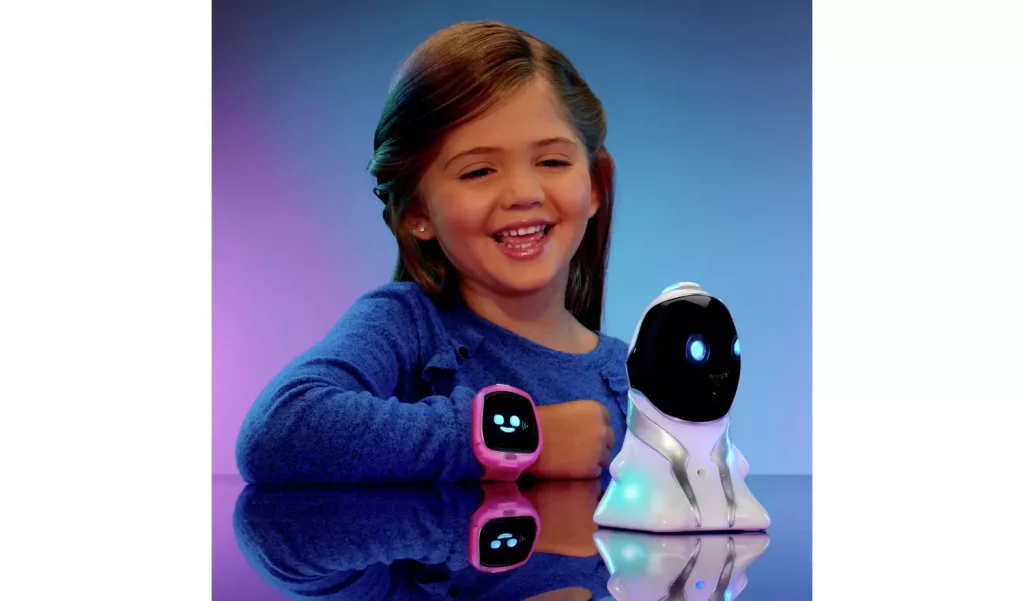 Get ready for an interactive experience with Toby Friends Beeper Robot this Christmas! This super fun, playful robot is an excellent choice for any stocking. Packed with personality, Tobi Friends reacts to voices and sounds by lighting up and moving! Buy yours here.
8.
LEGO Friends 4+ Cat Grooming Car Toy Kittens Playset
Argos – £9
Introduce your little ones to the fun of building with this great-value compact cat car and grooming salon that comes with 2 mini-dolls and 2 cat figures. This playset is an excellent addition to any Christmas stocking! Buy yours here.
9. Crackle Baff Colours Bath Toy
Amazon – £2.25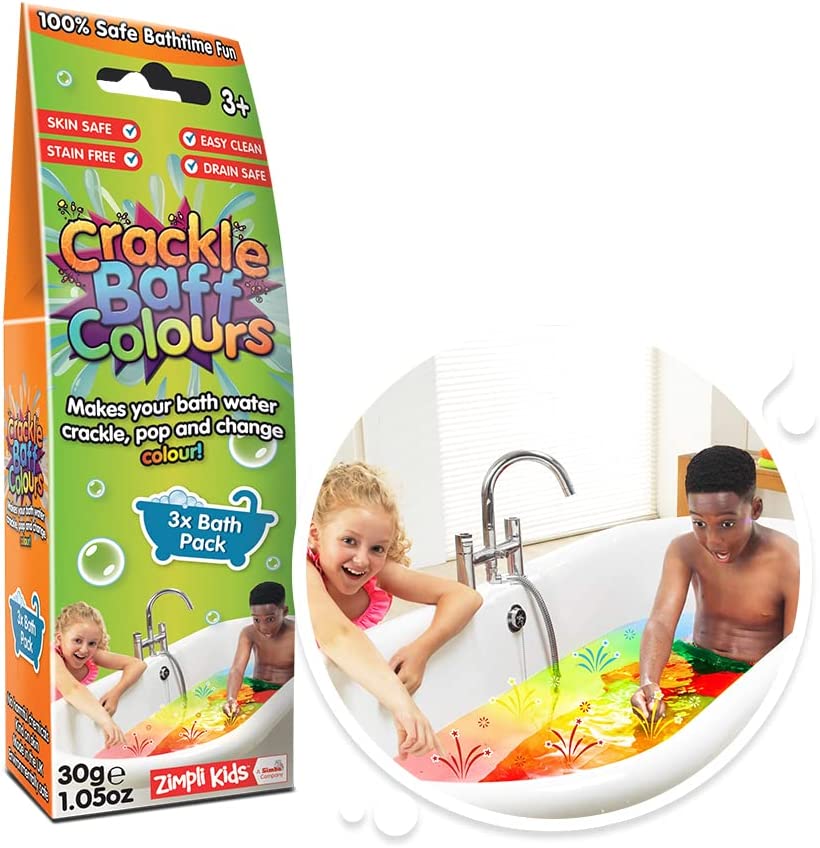 These Crackle Baff Colours are the ideal stocking filler for kids! They can watch as their bath water crackles, pops, and changes colour! Crackle Baff is skin safe, drain-safe, easy to clean and stain-free. Get yours here.
10.
LEGO NINJAGO Legacy Jungle Raider Building Set
Argos – £9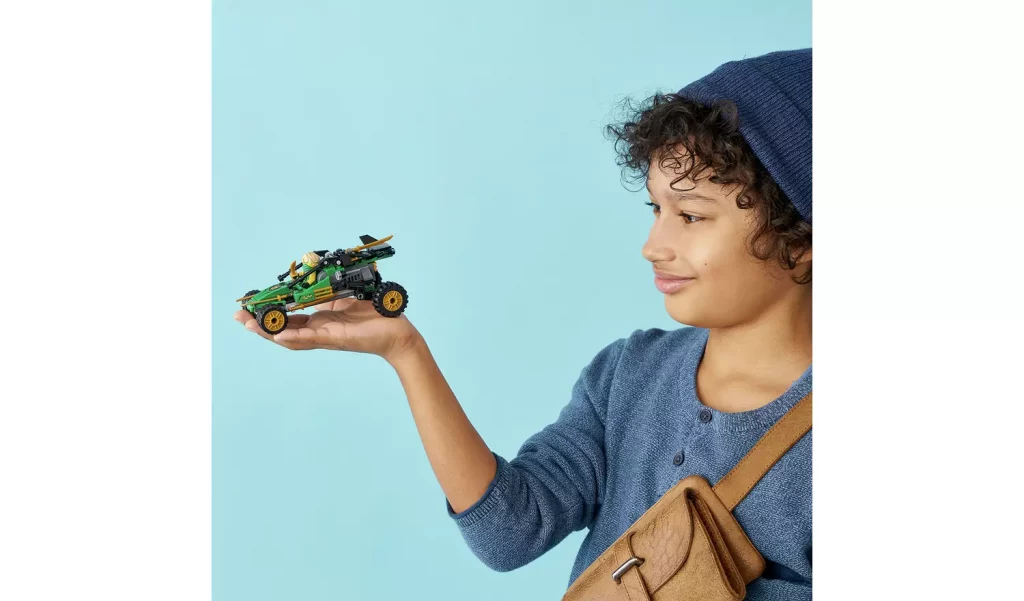 This LEGO NINJAGO set is another excellent choice for any Christmas stocking! Build, display, and play with this Jungle Raider buggy and prepare for battle! Buy yours here.
11. Sprouts Head Toss Game
Next UK – £10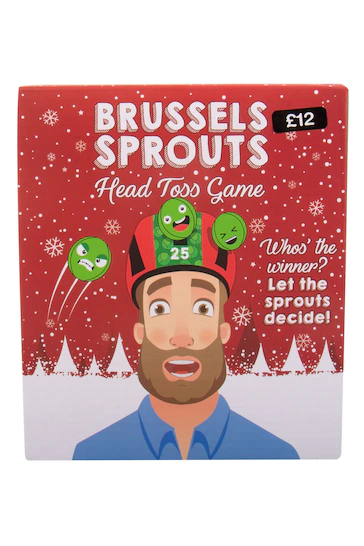 Brussels sprouts are definitely a controversial part of Christmas! But whether you love them or hate them, you can now throw them! This fun-filled game is the perfect choice for any family looking for entertainment on Christmas day! The aim of the game is simple try and catch the sprouts with your cap. Who will be the winner in your house? Get yours here.
12.
GirlZone Rainbow Dreams Jotter and Pom Pom Pen Set
Amazon – £9.90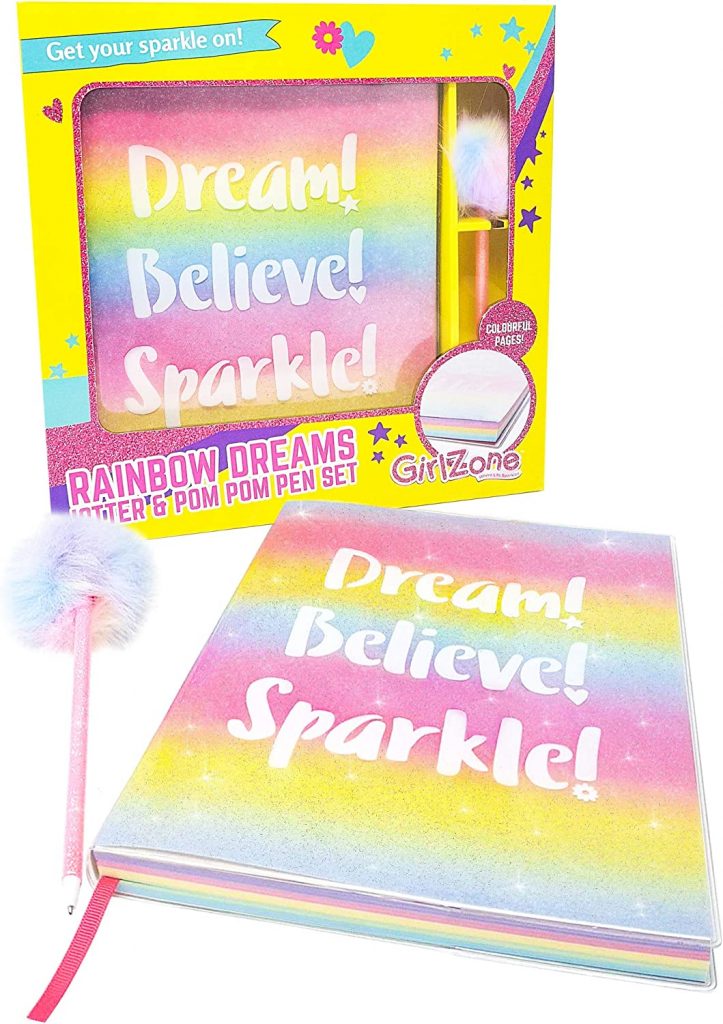 Scribble down your thoughts and doodle your dreams with this sparkling notepad and pen! This cute rainbow notepad set makes an ideal Christmas present for kids and helps them to stay entertained and creative. Get yours here.
13.
LCD Writing Tablet
Amazon – £7.99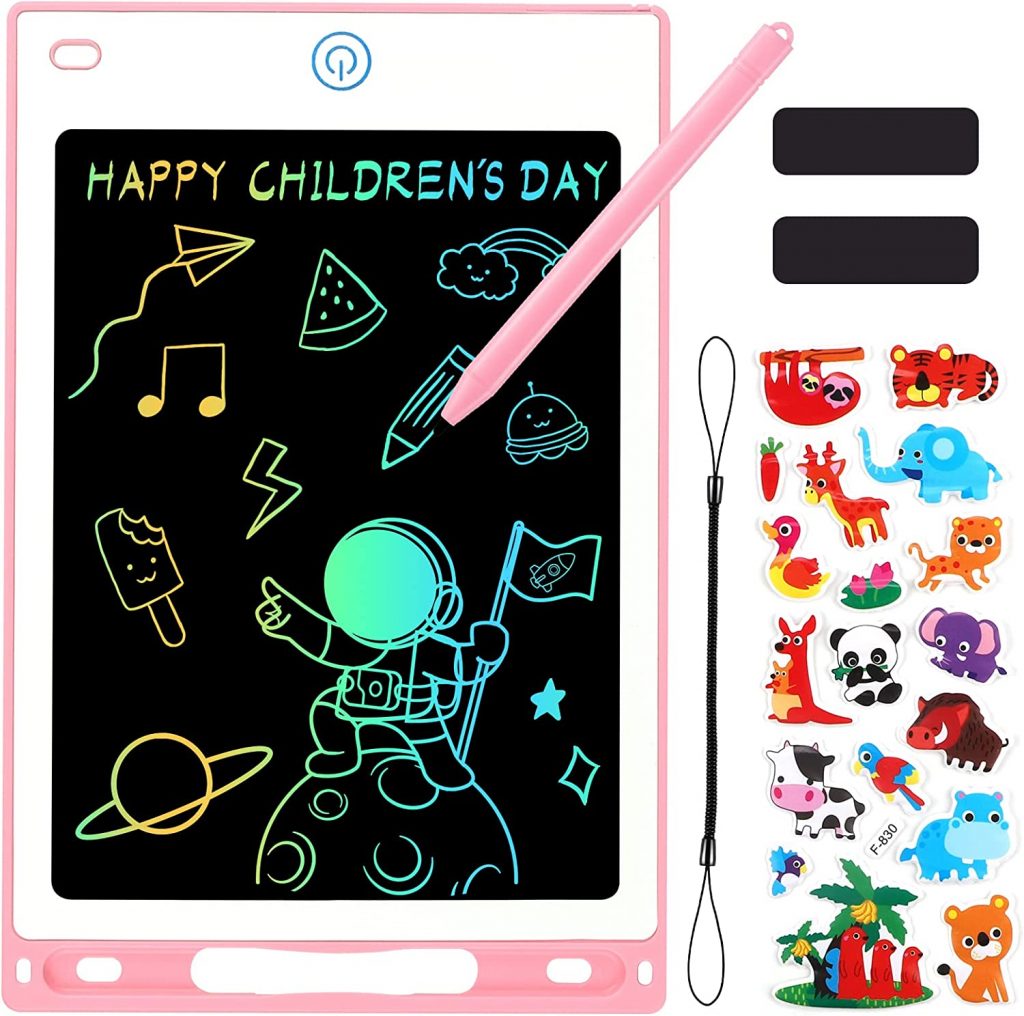 This writing tablet is made of LCD screen and an impact-resistant ABS plastic body, which perfectly combines thinness and toughness. This gift is a perfect stocking filler and can be written on thousands of times with no issues! This tablet is simple, versatile, and excellent for developing your children's creativity and imagination.
14.
Silver Holographic Scratch Art Notes
Amazon – £9.99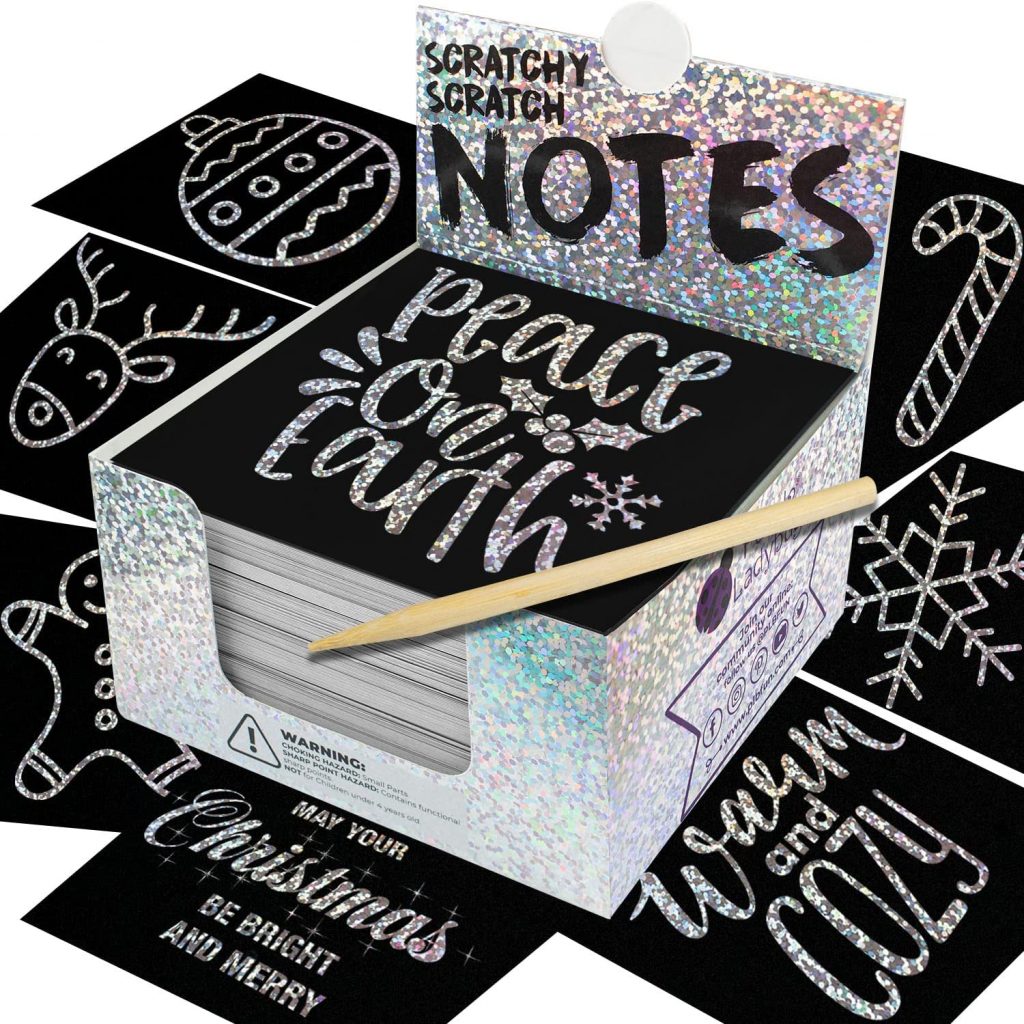 This magic doodle paper features a fun metallic layer hidden under the black matte coating; each order comes with one box containing 150 sheets of holographic scratch paper notecards, 2 stylus pens for messages, small notes or scratch paper art! The paper is fun, shiny, and eye-catching which encourages little ones to write more frequently. Get yours here.
15.
Jewellery Making Kit for Kids
Amazon – £16.99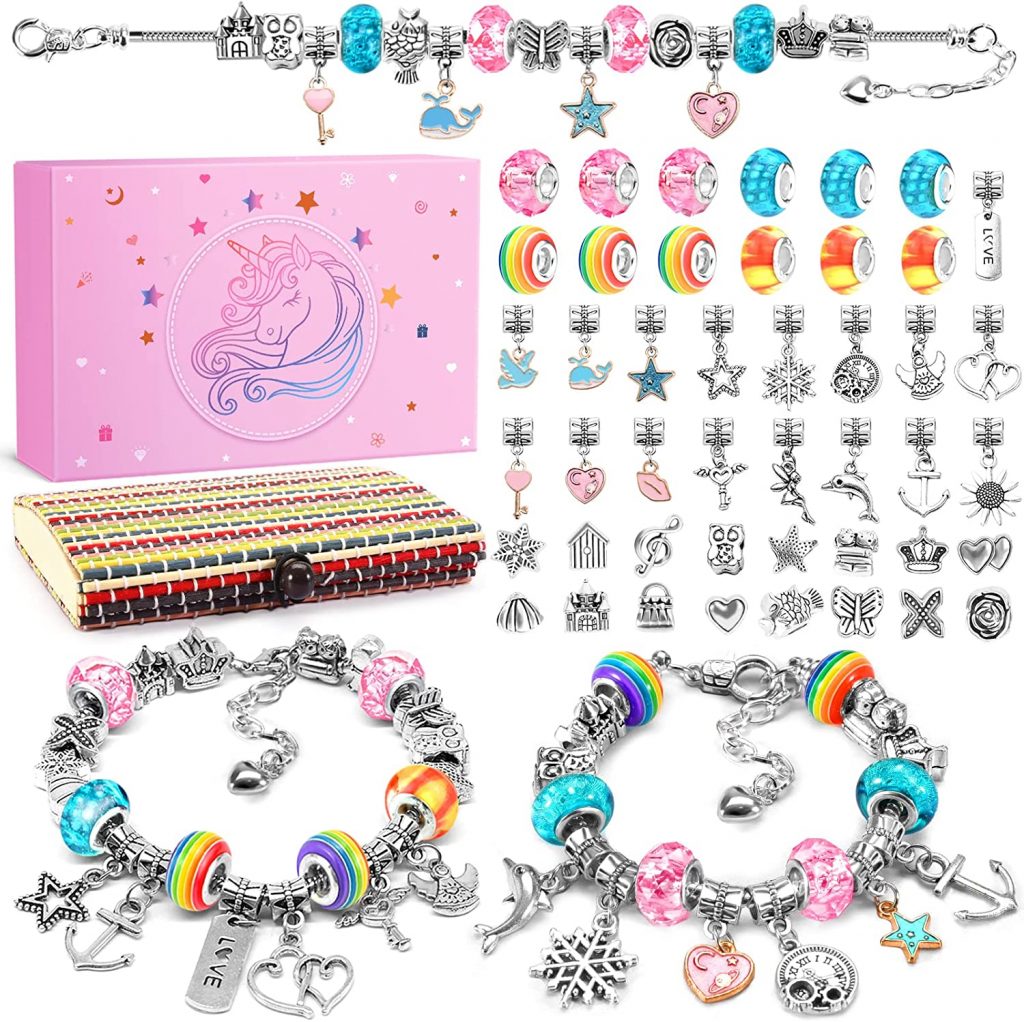 Jewellery-making kits are always an excellent choice for stocking fillers! This particular set comes with 20 metal beads & 15 pendants & 10 rainbow beads. Watch as your little ones build their favourite bracelet designs and wear them proudly! Both entertaining and creative, this craft set allows your children to use their imagination to the fullest. Buy yours here.
16. Racing Pigs In Blankets
Next UK – £10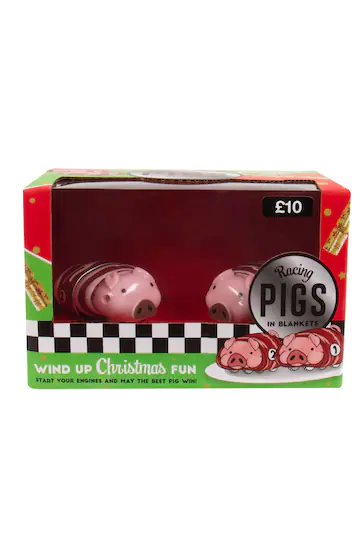 Get ready for some competitive racing action with these pigs in blankets. Your little ones will love and laugh as they have mini competitions racing their pigs in blankets! These porky pals are fun for the whole family, simply wind them up and watch them go. Buy yours here.
17. Cosy Socks In a Box
Next UK – £6 to £7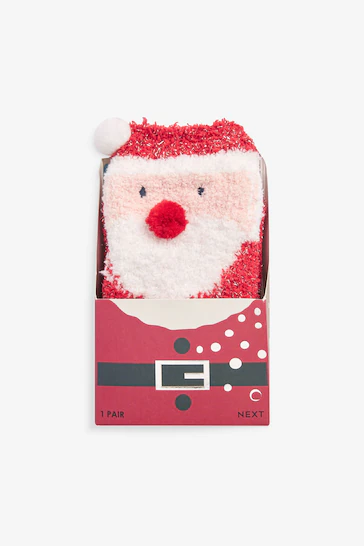 These super soft and cosy socks are perfect for the cold festive season! Ideal for keeping little feet warm, the cosy socks come in a box so they're an excellent stocking filler choice! Get yours here.
18. Pink Christmas Pyjamas
Next UK – £13 to £18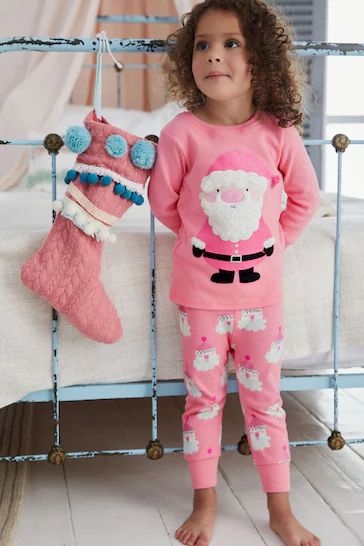 Make their Christmas magical with this gorgeous pink pyjama set. These long sleeve pyjamas are made from soft and comfortable cotton making them ideal for keeping cosy on chilly festive evenings! Buy yours here.
19. Waboba Wingman Frisbee
John Lewis – £5.99
Are your family going for any walks during this festive season? These Wingman Frisbees are the perfect choice to keep your little ones entertained! They're easily foldable and fit in your pocket! Get yours here.
20. Girls Rule Secret Diary
John Lewis – £8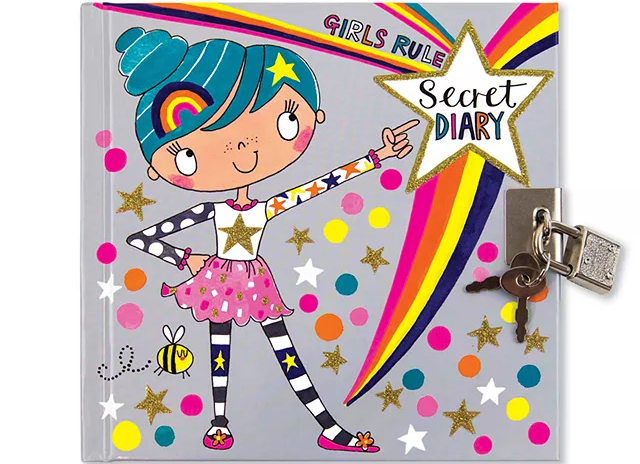 This is something that every little girl should have… a secret diary! Featuring a small padlock and 192 pages, there's plenty of space for your little ones to write out thoughts that are personal to them. Buy yours here.
What have you been up to? We'd really love to know! Someone else might love it, and really want to go! If you've got ideas, suggestions or reviews, you can shout all about it on whatever channel you choose!
Let's go on a Picniq! Follow us on Facebook, Twitter or tag us on Instagram using #PicniqUK! ❤