At Chessington World of Adventures, they are celebrating the 'Year of the Penguin' with a new LIVE stage show! Oh Yes, the 'Dreamworks' Penguins of Madagascar have definitely arrived at Chessington and we caught a sneaky peek of their show' 'Operation Cheesy Dibbles'!
Here's a snippet of the show to give you a taster!
Full of songs, dance and laughter this show captured the audience of all ages from 2-200! (well maybe not quite 200 but you know what I mean!). The humorous story carries a meaningful message about being yourself and the music is catchy and energetic. We were all taught the penguin dance but only the kids were brave enough to join in this time!
After the show we enjoyed the rides and attractions at the park. With two children under 1.2m we were a little limited with the rides we could test but we still had a great time watching the faces of people on some of the faster ones!!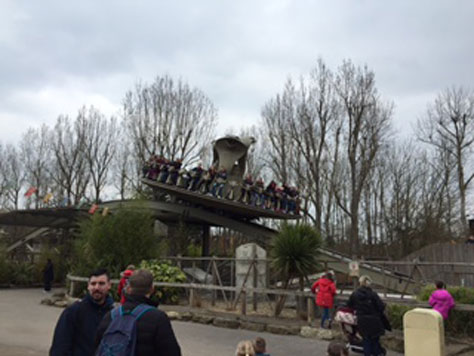 For our 2 and 4 year old the highlights were the Flying Jumbos's, which they enjoyed 'driving' as they swooped up and down, and the new Penguin of Madagascar themed 'Treetop hoppers' ride, which in the words of the 4 year old, 'made my tummy tickle Mummy!'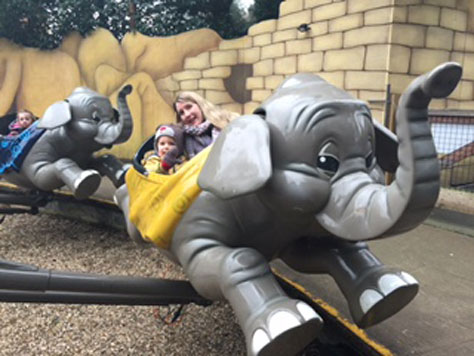 They also LOVED the new Penguin Bay area, where you can watch the Humbold penguins swimming and being fed and learn about how they live in the wild.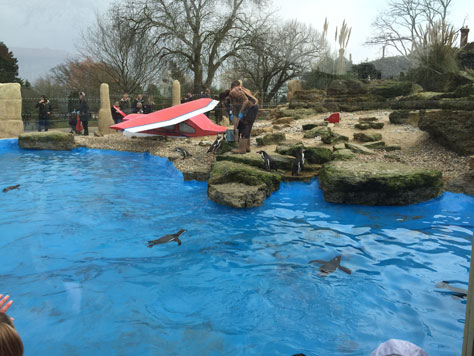 The Children's Zoo area provides a wonderful 'hands on' experience, where the children were able to stroke, hold and feed a variety of animals from chickens to goats. I couldn't believe how tame and well behaved the animals were. They are obviously very used to children!!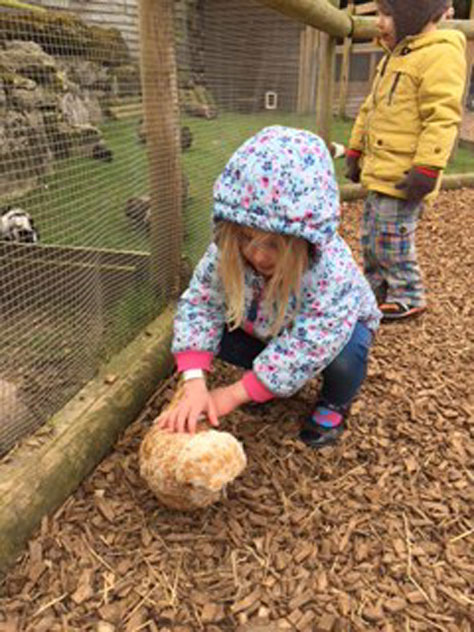 We ate in a 'typical' but very nice theme park fast food joint. I have to say I was impressed that the prices were more or less the same as you would pay on the high street and the quality of the food (I had a chicken burger) was really good. There are various options around the park though so if this isn't your thing there's pizza, mexican, noodles and more to choose from.
All in all we had a great day and look forward to going back! Especially as we didn't get to go on my favourite ride 'The Vampire", if you're brave always try to bag the front seat for maximum scream!! My advice early in the season would be to check ride availability before you visit because, as you would expect, during non peak times some rides are closed for maintenance.
For more information about Chessington World of Adventures, including the new 'Penguin' Themed hotel rooms CLICK HERE
Have you been to Chessington? What did you think?