The summer holidays are almost over so make the most of the bank holiday weekend creating memories before the kids go back to school! We've got loads of ideas for awesome days out with so many cool family events taking place all over the country!
African Summer at Longleat – Warminster, Wiltshire
Saturday, Sunday & Monday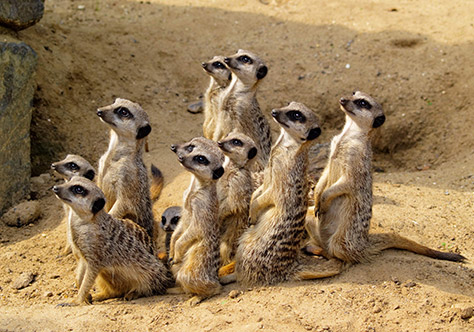 Until the 4th of September, Longleat is celebrating African culture by treating visitors to traditional African performances and even an African parade!
Canoeing in the Park at Osterley Park and House – Isleworth, London
Saturday & Sunday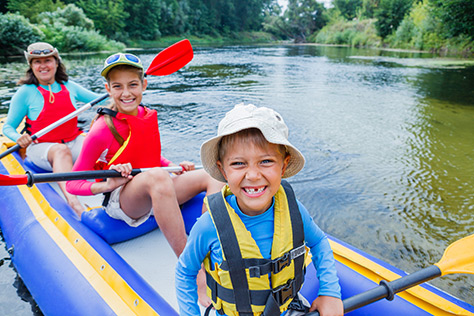 During the weekends at Osterley Park you can try your hand at canoeing! Learn the basic skills and techniques from a qualified trainer and explore the historic middle lake. Find out more.
Tiger Conservation Weekend and Party on the Sunday at Paradise Wildlife Park – Broxbourne, Hertfordshire
Sunday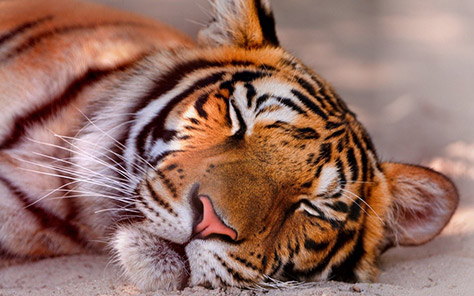 For the bank holiday weekend, Paradise have brought back their Summer Party in order to raise funds for their Big Cat conservation project. Perfect for all the family, guests are invited to arrive early at 5pm to explore the park, before coming to the party at 7pm for a children's entertainment and magic show. This will then be followed by music, dancing and you'll be able to purchase food from the BBQ and drinks from the bar!
Open Air Cinema at Corfe Castle – Wareham, Dorset
Saturday & Sunday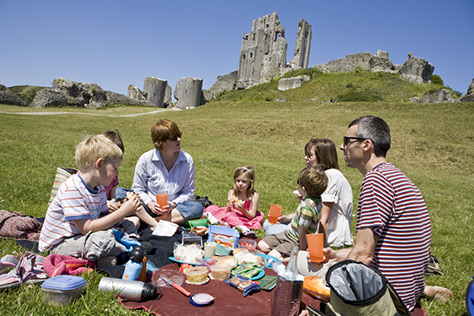 There's so much to see and do at Corfe including coastal walks and exploring the Castle, and a great way to end a fun day out is to attend one of their open air film screenings. Showings over the bank holiday weekend are: Friday, The Jungle Book (PG); Saturday, Paddington (PG); Sunday, Spectre (15). Find out more.
Willard Wigan Exhibition at Ripley's Believe It Or Not! – London
Saturday, Sunday & Monday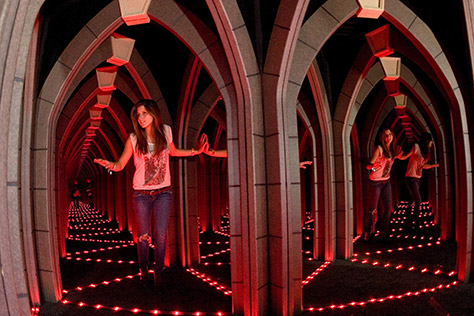 Visit Ripley's latest exhibition, the Willard Wigan's exhibition of microscopic art! Amazing masterpieces and sculptures that you'll need a magnifying glass to see!
Train the Troops at Eltham Palace – Greenwich, London
Sunday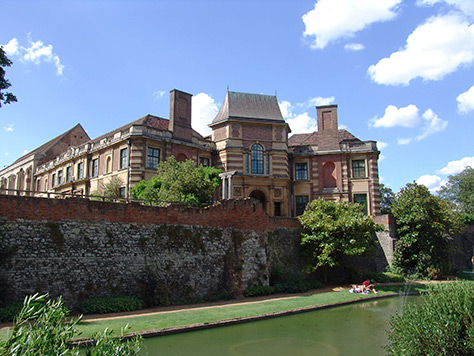 Whip the kids into shape for school with some good old fashioned military training! They will love learning all about Eltham Palace's wartime past and will discover first hand what it was like for soldiers on the frontline. Find out more.
Lazy Jazz Sundays at Polesden Lacey – Great Bookham, Surrey
Sunday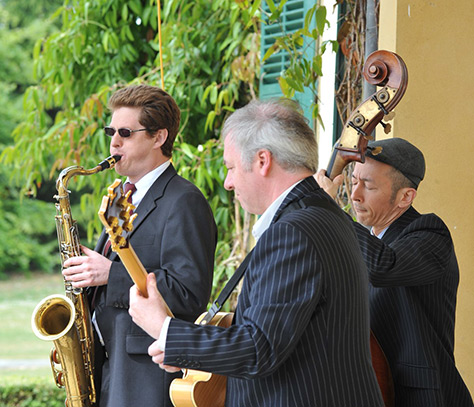 Bring a picnic and spend the day relaxing at Polesden Lacey. They've got live jazz on the lawn every Sunday during Summer, from the 5th June to the 25th of September so what better way to spend your bank holiday Sunday than unwinding in the sun? Find out more.
Shh, did you hear that? Sutton House and Breaker's Yard – Hackney, London
Saturday, Sunday & Monday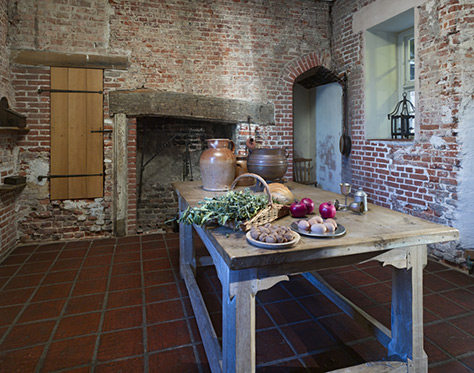 Inspired by Mary Norton's The Borrowers, Sutton House now has loads of little hidden secrets to find this Summer! Don't forget to check under floorboards, inside the chimneys, and even under the Grandfather clock to discover a magical little world with the kids! Find out more.
Dance like Angelina Ballerina at Nunnington Hall – Nunnington, North Yorkshire
Sunday & Monday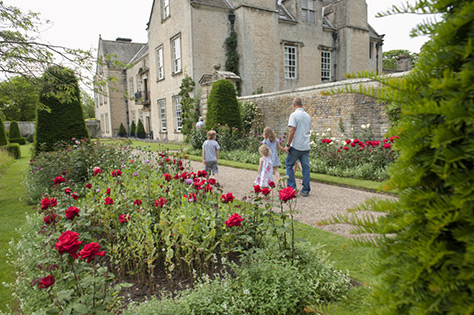 If your little one is a budding ballerina, then why not take the family to Nunnington Hall this bank holiday weekend. Little dancers will love decorating their own tutu with ribbons of their choice and taking part in the mini drop-in dance classes held by the Kirkham Henry Dance School. Afterwards, take a walk around the gardens and follow the Angelina Ballerina trail. Find out more.
Quacky Races at Morden Hall Park – Morden, Surrey
Monday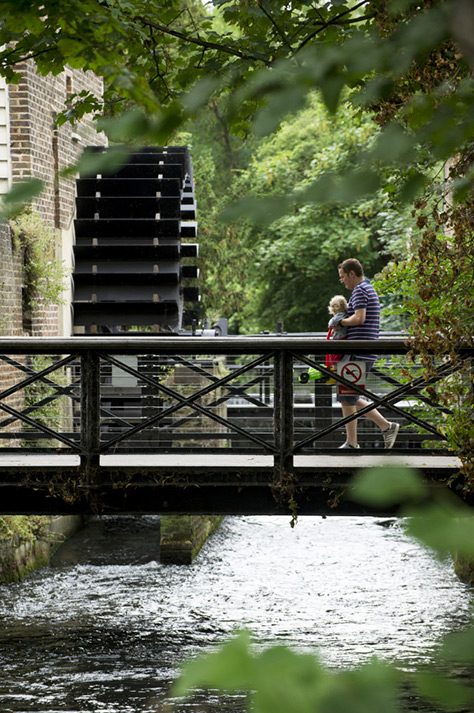 Get away from the buzz of the city and venture on down to Morden Hall Park this bank holiday weekend! It's a peaceful, former deer park and within it lies the River Wandle. On bank holiday Monday there is a Quacky Races event from 11am until 3pm where you can enter a rubber duck and see which one gets to the end of the river first! Find out more.
Teddy's Picnic Adventure at The Weir Garden – Swainshill, Herefordshire
Monday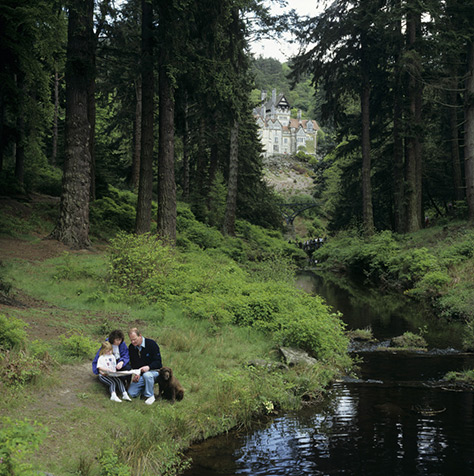 Teddy has gone for a lovely picnic at The Weir Garden but he's lost some of his picnic items!! Can you help him find them? Bring the kids along for this adorable teddy bear's picnic themed trail and once you've found all his items you can collect a prize! Don't forget to bring your own picnic too as there's plenty of perfect spots along the trail. Find out more.
1930's Garden Party at Tredegar House – Newport, Wales
Saturday, Sunday & Monday
Bring the whole family to Tredegar House to experience a 1930's style house party! With plenty of 1930's music, there will be dancing, cocktails and an easy breezy afternoon in the garden. Put on your dancing shoes and head on down! Find out more.
Kiteflying Day at Croome Park – Worcester, Worcestershire
Sunday
Take the kids to Croome Park and see spectacular kite-flying displays by the professionals at Midlands Kite Flyers. Spectators are encouraged to take part though, so bring your own kites along or you can even purchase one on the day for £2. Find out more.
Strathaven Balloon Festival at John Hastie Park – South Lanarkshire, Scotland
Saturday & Sunday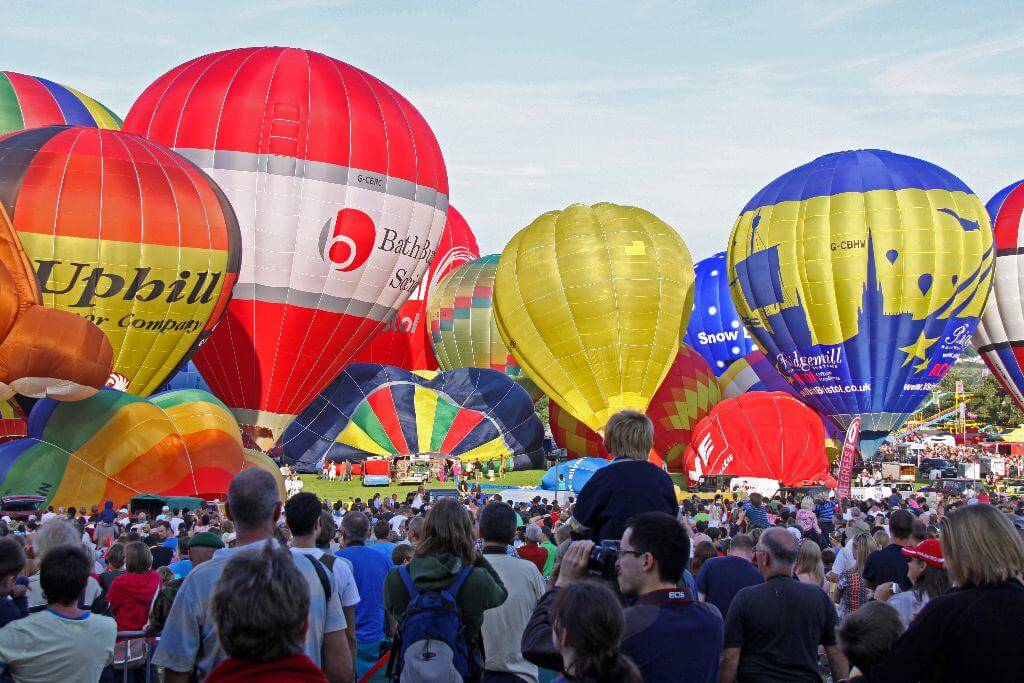 Don't miss this one-of-a-kind hot air balloon event that takes place on Saturday and Sunday of the Bank Holiday weekend. It's free to attend and is coupled with family fun days on the ground so there's something to keep the whole family entertained. Don't miss this chance to see loads of hot air balloons of different shapes and sizes take to the skies, it's a great day out and you will be supporting loads of local businesses as well. Find out more.
Craft Skills Festival at Craigmillar Castle – Edinburgh, Scotland
Saturday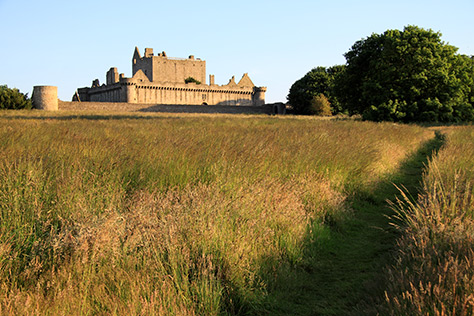 On the Saturday, Craigmillar Castle in Edinburgh is hosting a craft skills festival where families are welcomed to come and learn all about the ancient craft of stone masonry. It's part of the Edinburgh Traditional Building Festival, where there are loads of events and workshops taking place all over the city. Find out more.
Steam Weekends at Stott Park Bobbin Mill – Ulverston, Cumbria
Saturday, Sunday & Monday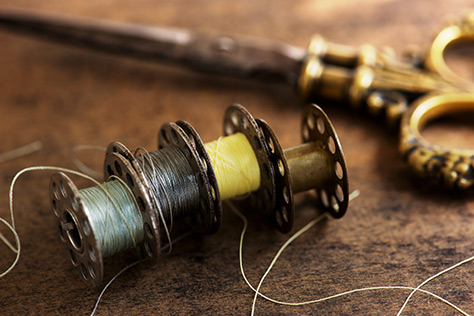 Stott Park Bobbin Mill holds multiple steam weekends throughout the year to give visitors the chance to learn more about the history of the mill and to see the old steam engine fired up! It's the same one that was used to create millions of bobbins there were essential to the spinning and weaving industry. Find out more.
Family Camping Festival at Gibside – Gateshead, Tyne & Wear
Saturday, Sunday & Monday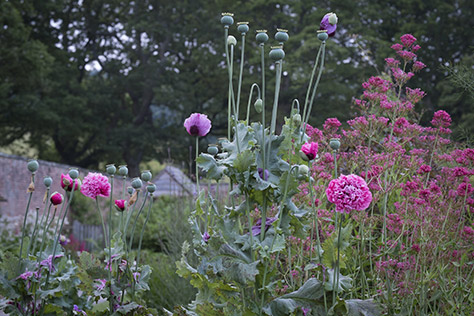 Take this kids camping in the grounds of Gibside's beautiful landscaped garden which really is the perfect mini getaway where you can camp for either 2 or 3 nights. You'll also have the chance to get involved in loads of great family adventures and fun activities such as den building, bushcraft, orienteering and art workshops. There's even live music, a hog roast and a real ale bar! Find out more.
Pirates Invasion! Seaton Delaval Hall – Seaton Sluice, Northumberland
Monday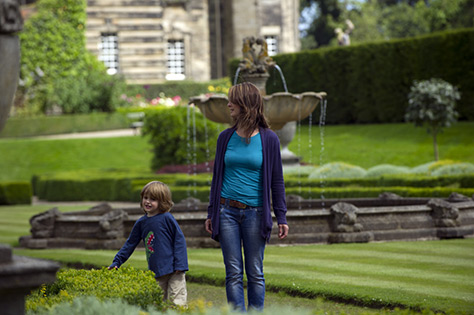 On bank holiday Monday, Seaton Delaval Hall are hosting an amazing pirate themed fun day for families. At the Pirates Invade event there will be loads of pirate games, arts and crafts and swashbuckling activities to keep your little ones entertained all day! Pirate costumes are strongly encouraged! Find out more.
Beach Party at Souter Lighthouse and The Leas – Sunderland, Tyne & Wear
Saturday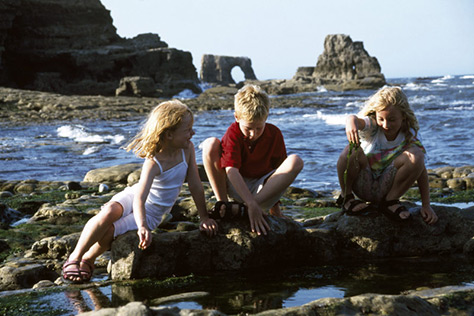 If the weather is warm then Souter Lighthouse's beach party is the place to be! There will be a BBQ, ice cream plus loads of amazing seaside activities and beach games. Perfect for the whole family! Find out more.
 Seven Secret Doors at Shugborough Estate – Great Haywood, Staffordshire
Saturday, Sunday & Monday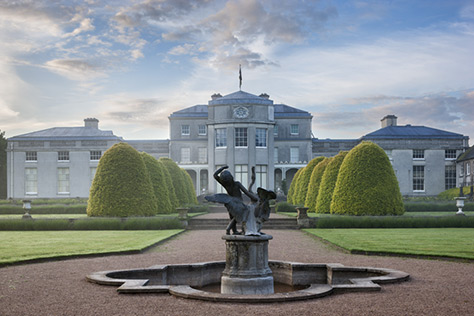 Explore the stunning gardens of Shugborough Estate, they are well known as a magical and mysterious place and inspired J.R.R. Tolkien's writings. Just off the main paths that twist and turn through the gardens, there are seven secret doors. Each one has something different and spell-binding behind it, so bring the kids along, pick up a map from reception and see if you can find them all! Find out more.
Tudor Games at Little Moreton Hall – Congleton, Cheshire
Monday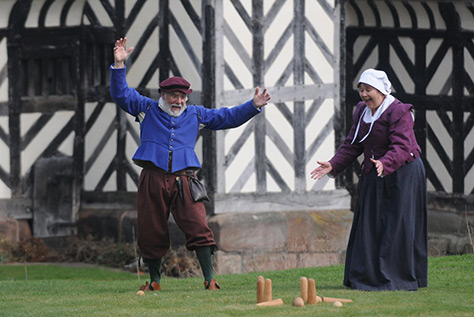 Starting on the bank holiday Monday, Little Moreton Hall are hosting a whole week of Tudor Games aimed at children and families. It's a great way to end the Summer Holidays, with fun games that will also teach them a little bit of history! Find out more.
Summer of '66 at Battle Abbey – Battle, East Sussex
Saturday, Sunday & Monday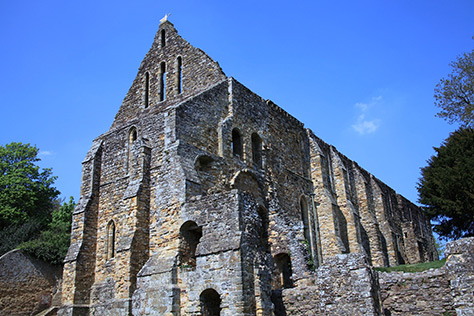 For the whole of August, Battle Abbey and Battlefield are hosting their incredible Summer of '66 event! There are 66 fun things to do including kid's battles, creative crafts, behind the scenes tours, rooftop viewing platforms, brand new exhibitions, have-a-go archery, a sculpture trail and so much more! Find out more.
Broadwood Square Piano Playing Live at Quebec House – Westerham, Kent
Saturday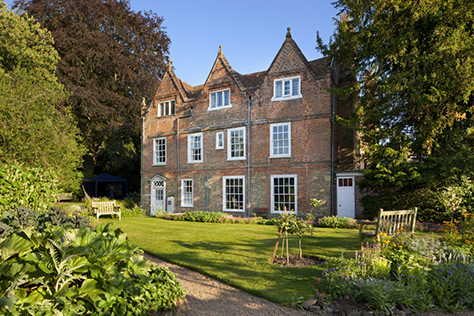 In the upstairs drawing room of the beautiful Quebec House there will be informal piano recitals taking place throughout the day. Talented volunteers will be coming in to play the antique Broadwood Square and visitors with experience are also welcome to play. Find out more.
Children's Summer Holiday Activities at Dudmaston – Quatt, Shropshire
Monday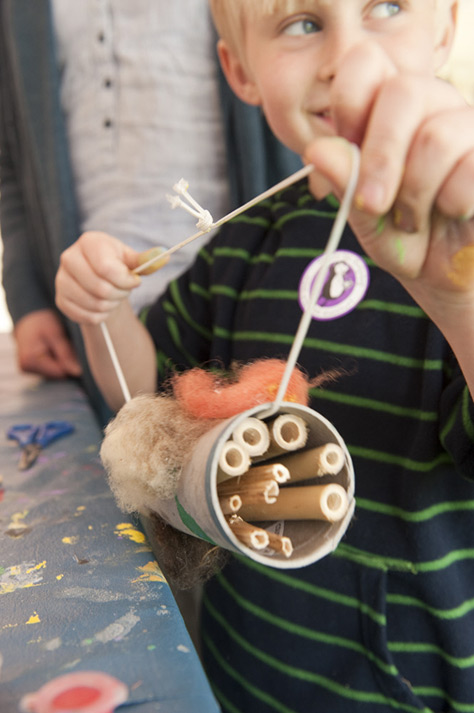 Every Monday and Wednesday throughout the Summer, Dudmaston are hosting loads of great children's activities. From creative workshops to fun and challenging trails, there's something to entertain kids of all ages. Find out more.
Epsom Downs Racecourse Family Fun Day – Surrey
This bank holiday Monday head to Family Fun Day at Epsom Downs Racecourse! /kids will love cheering on their favourite horses and the whole place has been transformed with a super hero theme Join in with a  host of family activities including; pony riding, zip wiring, bouncy castles and more! Adults £16, Children Free! Find out more
I hope you have an absolutely amazing bank holiday weekend and if you know of any more amazing events taking place then please share them with us on Facebook, Twitter or Instagram!