It's nearly the end of the summer holidays and it's been an expensive month! So we have been looking for some free events to take the family along to this Bank Holiday. It's taken a bit of research, but here's our selection:
Notting Hill Carnival, London
Held every August Bank Holiday this long-running carnival is a riot of colour and music. Expect crowds, Calypso music, steel bands and a selection of stalls selling delicious Caribbean food.
On Sunday there's the Family Day Parade which starts at 10:00.
Click here to visit the official website
Portsmouth Kite Festival, 23, 24th and 25th August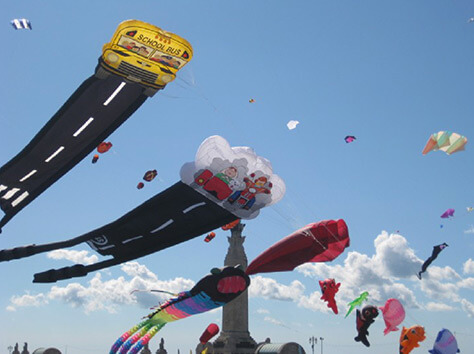 One of the premier kite festivals in the UK, where you can see kites and kitefliers from around the world. There will be elaborate designs for you to admire and you can enjoy the views over the Solent and the Isle of Wight.
Some of the activities on offer include; Synchronised multi line kite ballet to music with up to 12 fliers at one time, sweet and teddy bear dropping and Japanese fighting kites.
Click here for the Portsmouth Kite Festival website
Dawlish Air Show, 22nd & 23rd August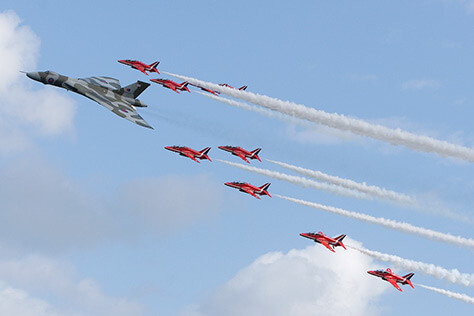 This large free Air Show brings in crowds of 80,000+ expect to see aircraft such as Harriers, Tornados and Typhoons. There will be a displays by the Red Arrows, Royal Air Force Battle of Britain Memorial Flight, biplanes and so many more.
Cardiff Harbour Festival, 23rd, 24th and 25th August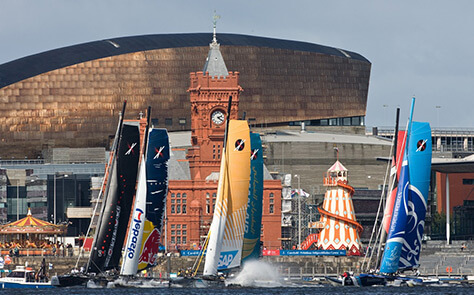 Take the family to Cardiff harbour where this Bank Holiday you will be able to see the adrenaline fuelled Extreme Sailing Series, where elite sailing teams will battle it out in the bay. On land there will be lots of family entertainment, Cardiff Bay Beach, a continental market and live music.
Click here for the Cardiff Harbour Festival
Burnley Canal Festival, 23rd, 24th and 25th August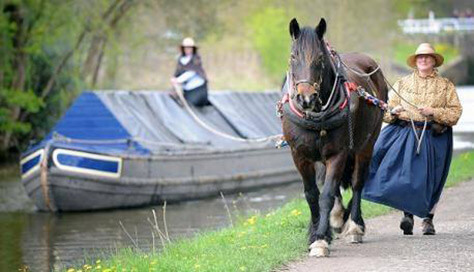 There will be a large selection of  working, trade and pleasure narrow boats for you to admire at this family friendly festival. You will also find a selection of family activities and entertainment to enjoy over the Bank Holiday weekend. 
Click here for the Canal Festival website
Edinburgh Fringe Festival, all Bank Holiday!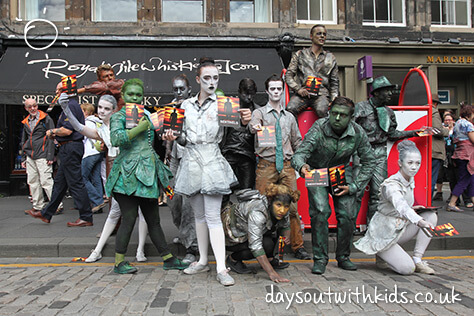 The largest arts festival in the world that lasts three weeks! Over the Bank Holiday there are free family events and you might even catch a street performance or two.
We did a quick search and these two shows are free:
Albee Vector the Sound Collector
Click here for the Edinburgh Fringe website
Leeds West Indian Carnival, Monday 25th August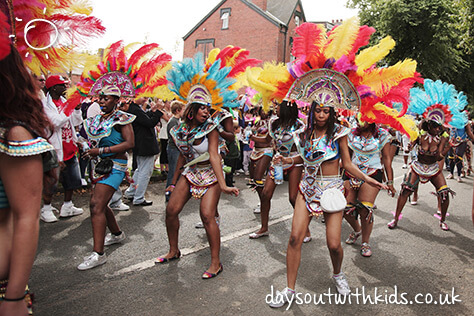 Bring the family along to this colourful and lively carnival in Leeds. This is the Longest running authentic Caribbean carnival parade in Europe. Dance along to the Caribbean tunes, be amazed at the dazzling costumes and enjoy some delicious food.
For more information about the carnival click here
Do you know of any events or festivals going on in your local area? Let us know and we can add them in!