Whatever your interests are we've got tonnes of awesome water activities to keep you and your kids cool this Summer! From kayaking to surfing, boat trips to waterparks, we've got awesome days out for everyone who wants to get on or in the water!
Horseshoe Lake Activity Centre – Sandhurst, Berkshire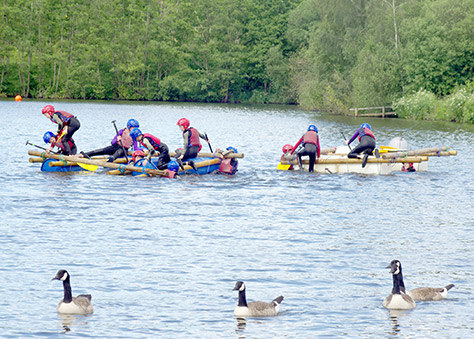 There's a whole host of different activities for families to try at Horseshoe Lake including windsurfing, paddle-boarding and raft building. For little kids and big kids, Horseshoe Lake provides a fun and safe environment to try loads of different water based activities. Find out more.
Holkham Hall – Norfolk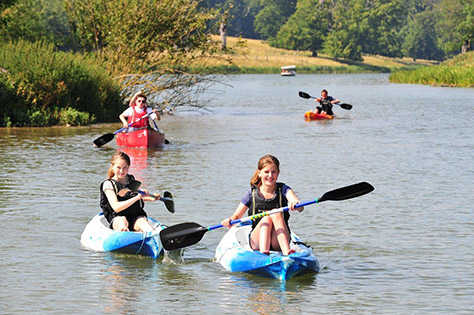 Holkham Hall's lake activities come in all shapes and sizes. Enjoy a relaxing guided lake cruise, or explore on your own on a rowing boat, canoe or kayak. Want to try something a bit more adventurous? Why not try your hand at water zorbing – so much fun and will definitely get your blood pumping! Find out more.
Guildford Lido – Guildford, Surrey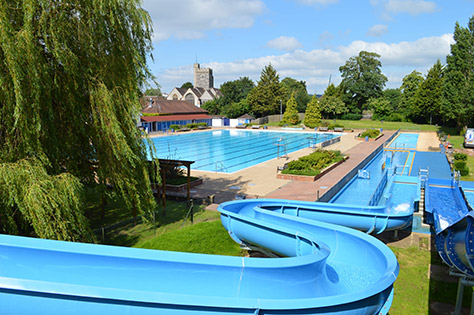 Guildford Lido offers an Olympic sized pool, kid sized paddling pool and waterslides in the open air! This is the perfect place to cool down on a hot day especially if you're based in or near London and can't get to a beach! Find out more.
Boating in Hyde Park – London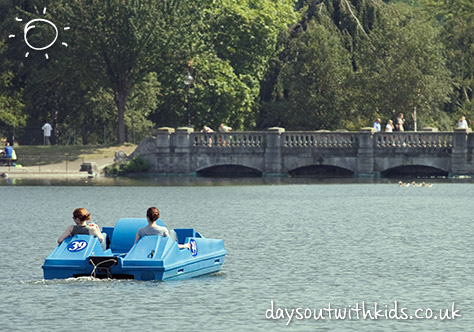 The Serpentine in Hyde Park is wonderful oasis in the middle of busy London. You can hire a pedal boat which can hold up to 6 people and take yourself on a relaxing tour of the lake. Find out more.
Sandcastle Waterpark – South Beach, Blackpool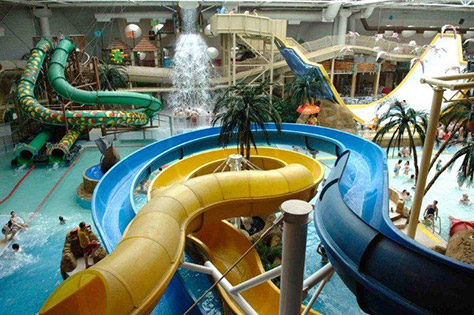 Sandcastle Waterpark is one of our favourite attractions in Blackpool! It's a huge and fully equipped waterpark with loads of amazing slides, fun pools, a wave machine, lazy river, water chutes and even amusements! Afterwards, refuel with a trip to the burger bar! Find out more.
Harry May Boat and Fishing Trips – Lyme Regis, Dorset
£5 Off Deep Sea Fishing with a Days Out Card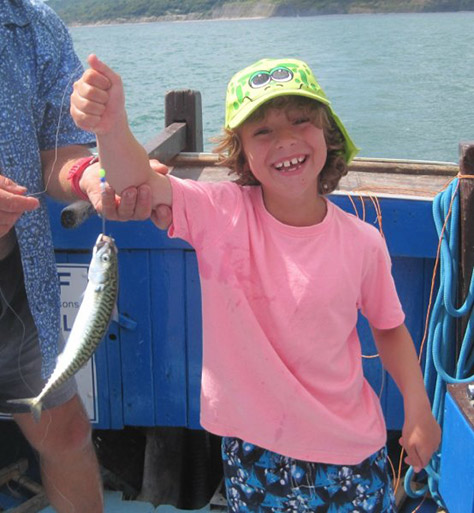 Get out on the water and see what you can catch with Harry May Boat and Fishing Trips. A fun and safe way to try your hand at deep sea fishing where you'll get the chance to a huge range of exotic fish! Afterwards, you can have your catch filleted, grilled and served with chip for only £3.50! Find out more.
Rickmansworth Aquadrome – Rickmansworth, Hertfordshire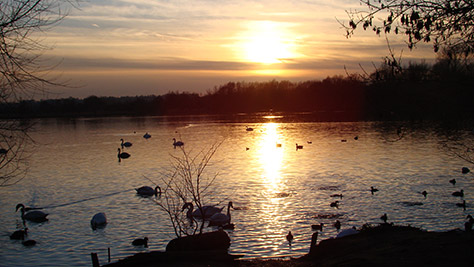 Take the family down to Rickmansworth Aquadrome with a picnic in tow and enjoy a full day exploring the woodland areas and three man made lakes. If you're feeling adventurous you could even have a go at windsurfing, sailing or canoeing! Find out more.
Seaprobe Atlantic – Lochlash, Scotland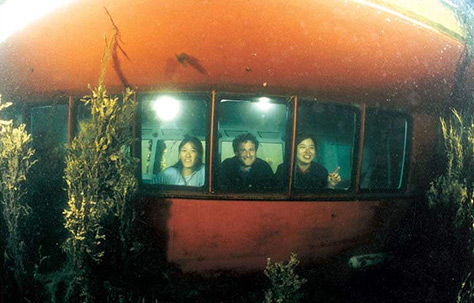 Hop on board one of the glass bottom boats to see a huge range of amazing aquatic creatures! Including dolphins, puffins, sharks, seals and so much more! The Seaprobe Atlantic is a true exploration into a watery world and you might even get the chance to explore the WW2 shipwreck, HMS Port Napier! Find out more.
Stuart Line Cruises – Exmouth, Topsham & Sidmouth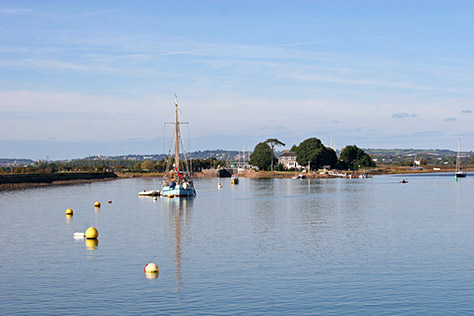 Take the family on a Stuart Line Cruise to explore one of three coasts from a brand new perspective. Available at Exmouth, Topsham and Sidmouth.
New Forest Water Park – Fordingbridge, Hampshire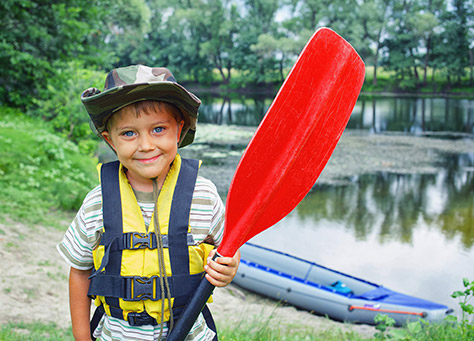 Nestled in the heart f the New Forest, this waterpark allows kids and adults to have a go at kayaking, paddle-boarding, wake-boarding or even have a ride on an inflatable banana! With so much to do we recommend taking a tent down and camping at the park so you can fully take advantage everything thats on offer! Find out more.
 The Watersports Academy – Poole, Dorset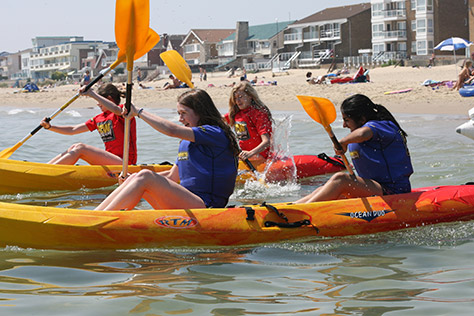 Whether you're a beginner or an expert you can learn or brush up on a whole host of skills including windsurfing, kitesurfing, wakeboarding and sailing! Plus, during the Summer there's loads of cool kids clubs where kids can play in the water whilst you relax on the beach! Find out more.
National White Water Centre – Bala, Wales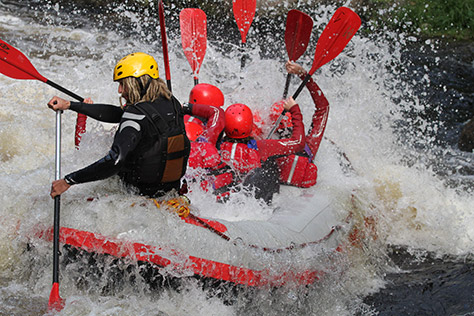 The National White Water Centre in Wales is set on the wild mountain river, RIver Tryweryn, and is the county's original white water rafting venue! They've got years of experience so you know that you're in good hands! Perfect for a fun day out or a weekend away! Find out more.
Glide Surf School – Cromer, Norfolk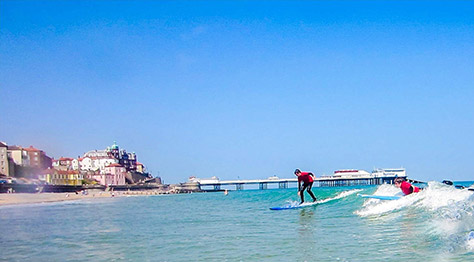 Want to learn to surf in Norfolk? Then Glide Surf School is perfect for you! Kids from the age of 8 can learn how to surf or paddle-board here and have loads of fun in the water! Find out more.
Southwater Watersports Centre – Southwater, West Sussex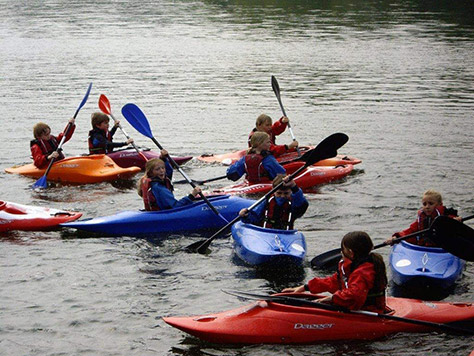 There's so much to choose from at Southwater Watersports Centre for the whole family! Try your hand at kayaking, canoeing, paddle-boarding, river trips, dinghy sailing, raft building and so much more! There's even special watersports for little kids and toddlers! Find out more.
Scarborough Surf School – Scarborough, North Yorkshire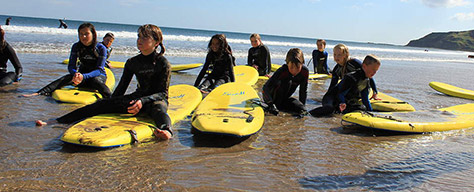 Learn to surf with confidence at Scarborough Surf School where kids and adults can take one or five day courses. Find out more.
The Open Boat – Cardiff, Wales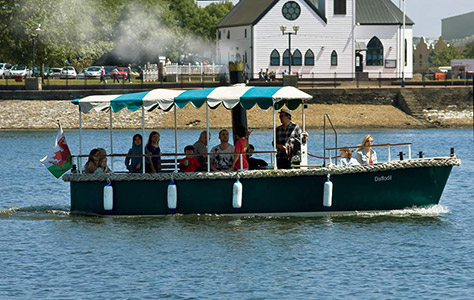 The Open Boat, otherwise known as Daffodil, is a delightful little steam boat that runs around Cardiff Bay. It's an ideal boat trip for families with young children as the journey is slow and relaxing. Keep an eye out and see how many different species of wildlife you can find on your trip! Find out more.
MiniPort Ships – Portsmouth, Hampshire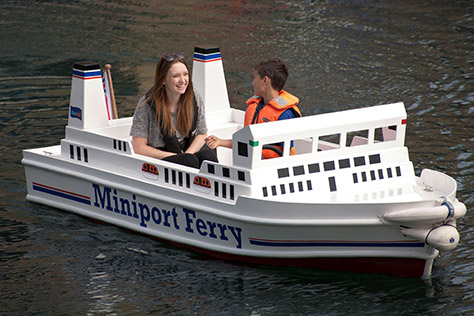 At Gunwharf Quays you can hire out a super cute peddle-boat in the form of a miniature ferry, police boat or life boat! Kids will love navigating their way around obstacles such as a submarine and a giant fish! Find out more.
WaterWorld – Stoke-0n-Trent, Staffordshire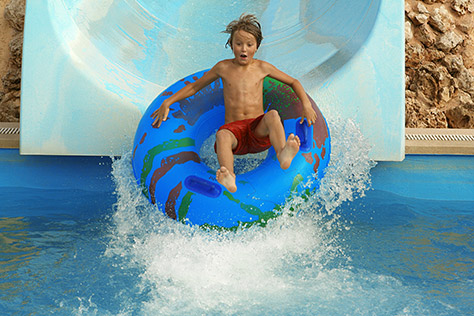 WaterWorld is the perfect place to the kids run wild this Summer, with loads of slides, rides and flumes kids will be spoilt for choice! On Fridays they also hold Aqua Discos which includes a meal and is a great way for the whole family to unwind and stay cool. Find out more.
Splash at Riverside – Lower Darwen, Manchester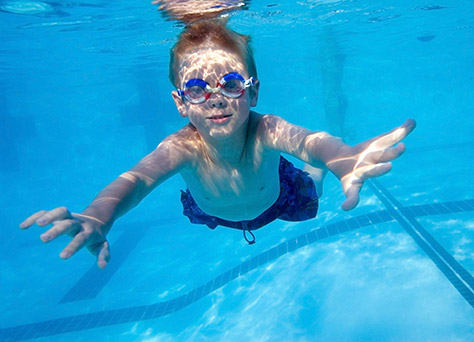 Take the kids for an awesome day of swimming and splashing at Splash at Riverside. Plus, as the pool is 100% chlorine free its perfect for kids with asthma or sensitive skin. Find out more.
Monmouth Canoe Centre – Monmouth, Wales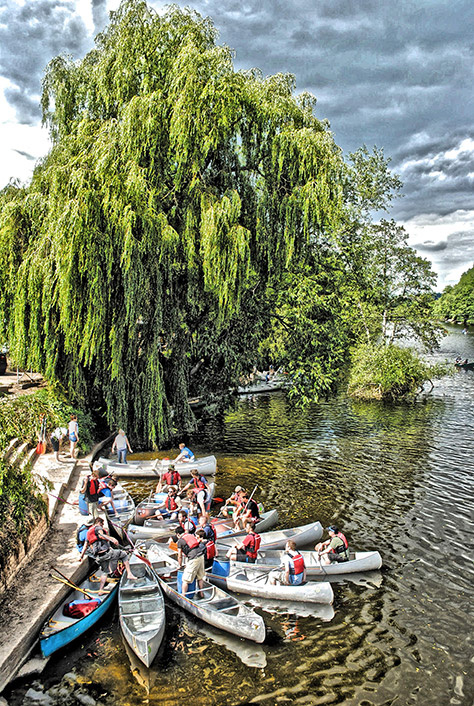 From canoeing to kayaking, Monmouth Canoe Centre is one the best places to get out on the water this Summer. explore the stunning Wye Valley or the Tidal Wye on our own or on a guided tour! Find out more.
Sussex Watersports – Worthing, West Sussex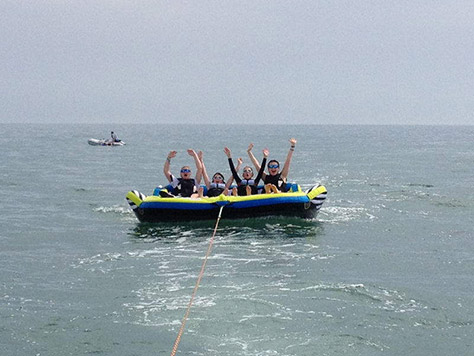 There's so much water fun to be had at Sussex Watersports – you can hire a kayak, try your hand at water skiing, go on a ringo ride and so much more! Plus, the centres has over 5 acres of picnic/bbq areas to relax in after a busy down on the water! Find out more.
Southsea Splash Pool – Southsea, Hampshire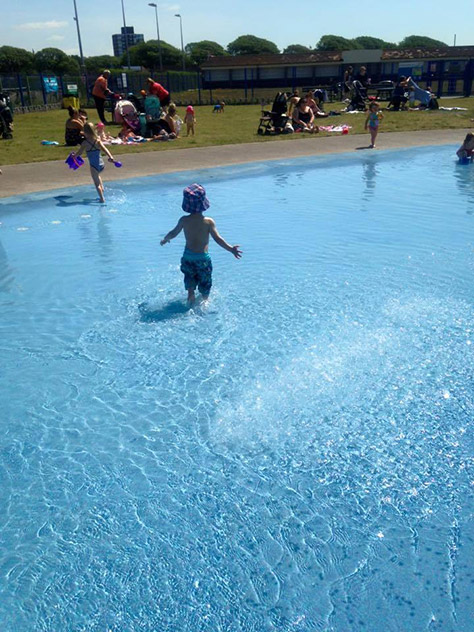 Southsea Splash Pool is the perfect place to take kids that want to cool down this Summer. There's two paddling pools, loads of toys and even a mini trampoline! Don't forget to take a picnic and enjoy it on the grass near the pools. Find out more.
Lulworth Rib Rides – Lulworth, Dorset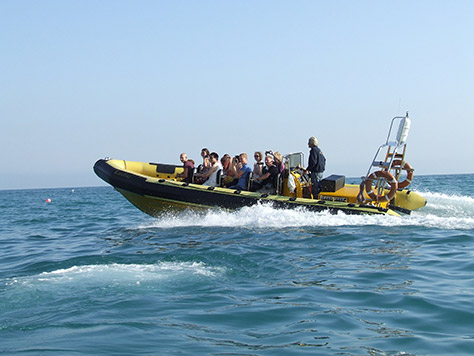 Take the whole family on an adventurous rib ride with Lulworth Rib Rides and see the beautiful Jurassic Coast in a whole new way! On this trip you'll see the famous Durdle Door and a wide array of interesting wildlife! Find out more.
Waterworld – Newquay, Cornwall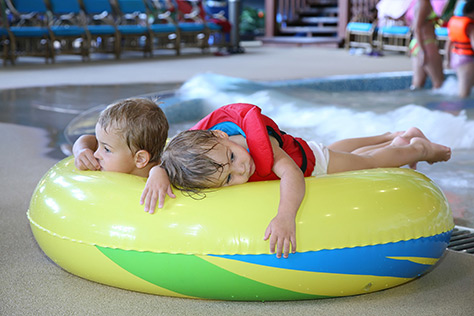 Even when the sun isn't shining Waterworld is a great place to have fun and splash around. There's a pool, 2 water flumes, water cannons and so much more! Find out more.
Let us know if you've visited any of these! We'd love to know which ones are your favourite! 🙂