Keep the kids entertained over half term with these fun activities, from exploring enchanted forests to £1 bowling there are some great activities taking place as well as some fab offers!
1. Open Farm Day Sunday: 5th June, over 1000 locations!
Prices vary depending on location but most are free!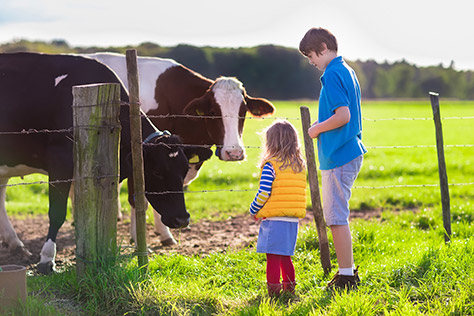 On the 5th of June over 1000s of farms across the country will open their doors to visitors so that families can learn about the world of farming. Each event is different and activities include trailer rides, nature walks, demonstrations, machinery displays, picnics and more! Many of the events are free.
More Information
2. Meet Owls, Raptors, Reptiles – Liberty's Centre, Hampshire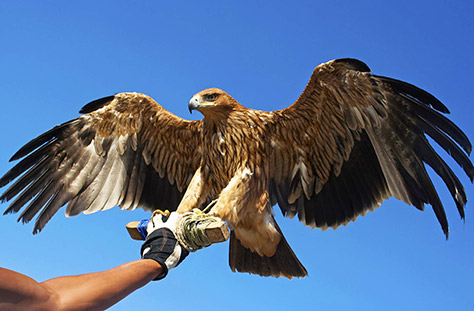 Home to a large collection of birds of prey, reptiles and creepy crawlies including owls, hawks, eagles, pythons, bearded dragons, snakes, tarantulas and much more! There's a  daily programme of falconry shows and an extra treat for the little ones there's also a fun outdoor sandpit!
More Information and book tickets
3. Go to the cinema for £1.99!  28th May – 5th June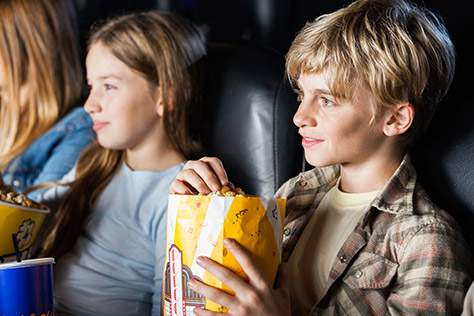 Vue cinemas across the country are offering cinema seats for just £1.99 during half term as a part of their 'mini mornings'! There are some fab films on offer that children will love such as Zootropolis, Kung Fu Panda 3, Alvin and the chipmunks and more! Probably best to book ahead, especially on rainy days!
More Information
4. Take the kids bowling for £1!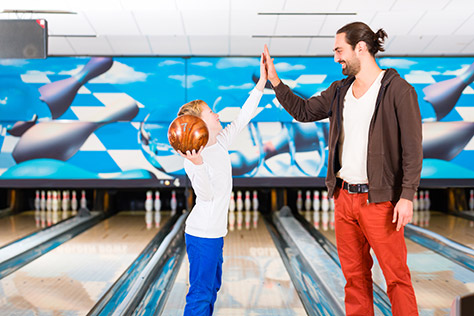 At Superbowl this June you can take the kids bowling for just £1, with the adult price just £2! Ok so you do have to get up early as this offer is for a bowling session that starts before 10am but as parents we're used to that aren't we! There are 7 Superbowl locations participating in this offer; Newport, Cardiff , Great Yarmouth, Hull, Macclesfield, Merythyr, Widnes.
More Information 
5. Arrr Be a Pirate – Marsh Farm, Essex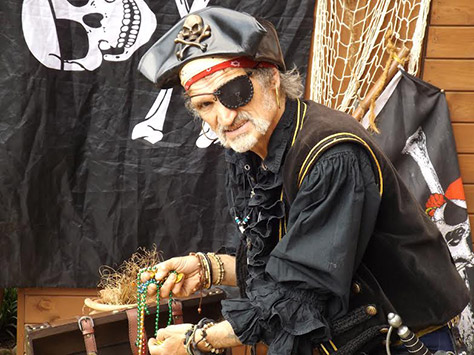 As well as meeting, petting and feeding the cute animals and playing on the extensive indoor and outdoor play areas kids will be able to join in the Pirate fun this May Half term. Jump aboard the inflatable galleon, join in the treasure trail and have great fun creating pirate arts and crafts to take home! Kids are encouraged to dress up so grab your pirate hats and eye patches and pop along for a truly swashbuckling adventure!
More Information and book here
6. Meet A Family of Otters – Paradise Wildlife Park, Broxbourne, Hertfordshire: 28th – 29th May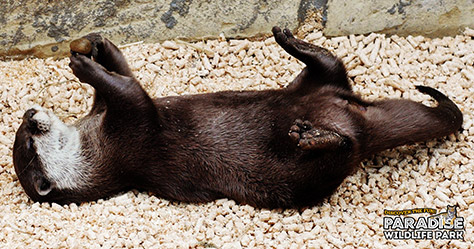 Start half term in style with a visit to Paradise Wildlife Park where you will learn all about adorable otters finding out some pretty amazing facts. Don't forget, you can still visit during the half term week and will be guaranteed a fab day out mingling with over 400 animals including all 5 big cats!
More Information and book tickets
7. Hunt for Minibeasts – Brownsea Island, Dorset:  28th May – 5th June
Family Ticket + Ferry Fare: £15.75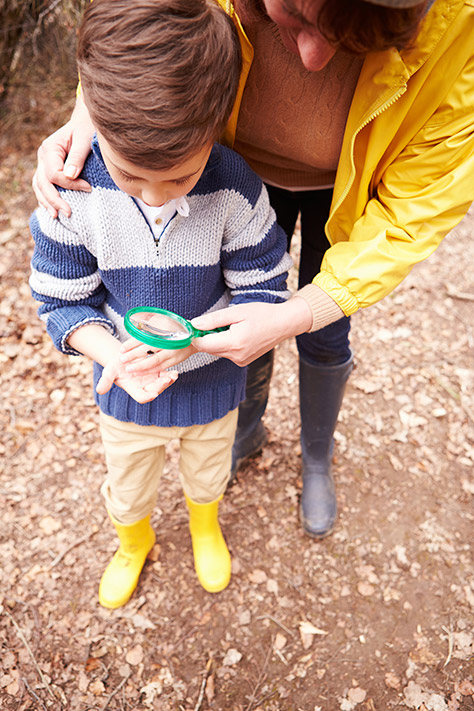 If you fancy a whole day of adventure then why not take a boat trip from Poole Quay across to Brownsea Island. This half term there's a bug trail to take part in where children can hunt for creepy crawlies, plus bug hotel workshops and craft sessions to join in with! The events are free but normal admission prices apply.
More Information
8. Fly a Kite – White Horse Hill, Oxfordshire: 29th May 11am – 4pm
FREE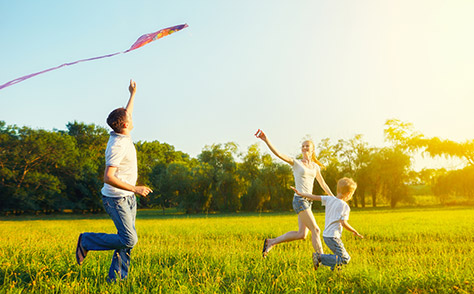 Lovely views and lots of space makes this the perfect place to fly a kite While your there why not climb to the top of the hill and roll down it! Proper 'old school' fun! For other places to fly a kite check out our 'Kite Flying' blog!
More Information
9. Send Your Teddy Down a Zipwire – Croome, Worcestershire: 3rd June, 11am – 4pm
Family Ticket: £26.05 + £2 for the teddy zipwire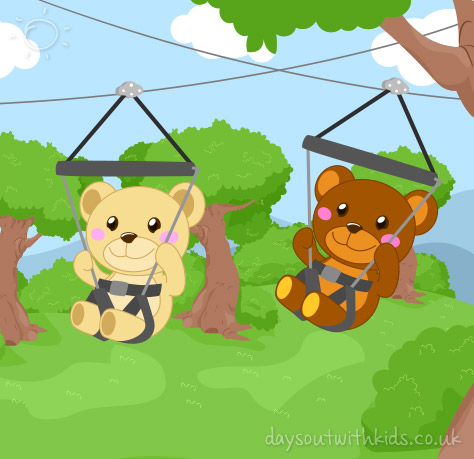 If your children have teddy bears that are ready for an adventure then this is the place to go! Make a cape for teddy then watch him brave the dizzying height of the zip wire onto the 'landing' zone below. Afterwards grab an explorer pack and head out on an adventure around the park.
More Information
10. Go for a Picnic!
FREE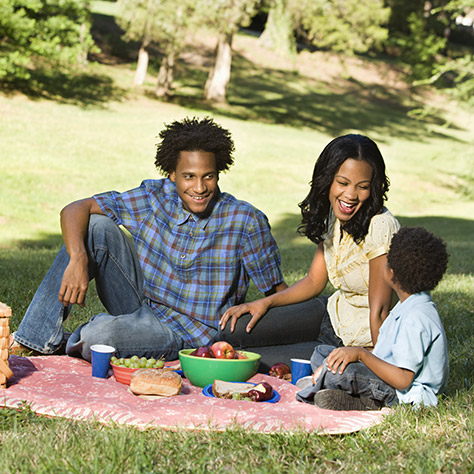 A picnic is our fail-safe great day out and we've got loads of amazing ideas for making your picnic even better this Summer! Check out our favourite places for a picnic and our top picnic accessories for inspiration.
11. Listen to Tiger Tales – Marwell Zoo, Hampshire: 28th May – 5th June
Family Ticket: £57.22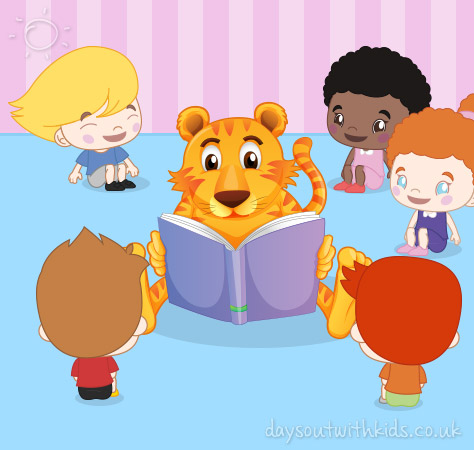 Find out about and spot the beautiful Amur tigers at Marwell Zoo. Follow the tiger themed trail, listen to 'tiger talks' and even get your face painted to look just like them!
More Information 
12. Discover a Butterfly Collection – National History Museum, London
FREE
This amazing exhibition takes place on the East lawn, kids will love wandering among the hundreds of free flying moths and butterflies including species from around the world. Get up close to butterflies through a magnifier and you may even spot a butterfly emerging from it's chrysalis.
More Information
13. See the Animals of the World – Longleat Safari & Adventure Park, Wiltshire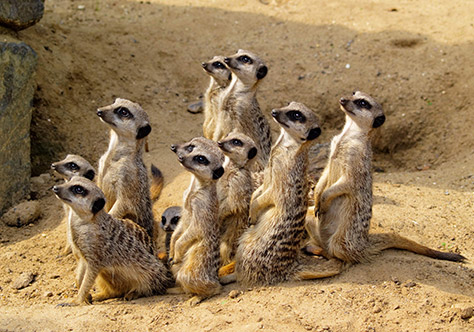 For a wild half-term day out, a visit to Longleat is a must! With so much to do, including the Safari drive, a jungle cruise, and the chance to feed Rainbow Lorikeets as well as so many other attractions. Have a wander round the magnificent Longleat House, and take the little ones to Adventure Castle for a run around before your journey home.
More Information and book here
14. Sing, Dance and Act – Imaginate Festival at the National Museum of Scotland, Edinburgh: 29th & 30th May
FREE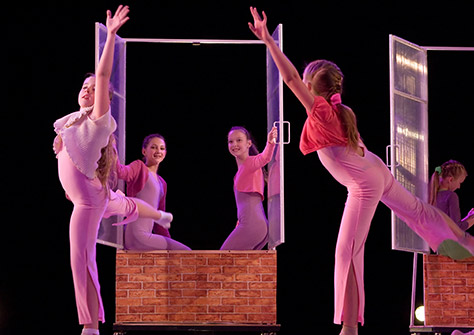 This festival showcases a range of inspiring world class children's shows and acts from dancers on stilts to magic shows, music workshops and theatre performances. Almost all of the events are free, some of the drop in events do require pre booking.
More Information 
15. Learn About Sharks – Bristol Aquarium, Bristol
Family Ticket: £39.23 when you book online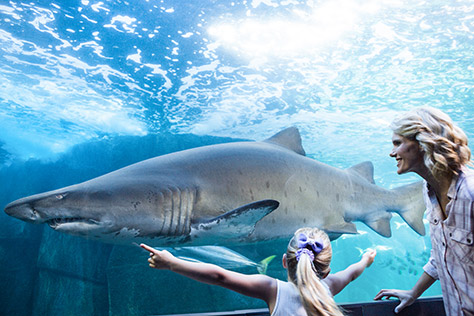 Enjoy all the Shark themed activities and learn more about this awesome creature. Kids will love holding real sharks teeth!
16. Test out Adulthood – KidZania London, Westfield Shopping Centre: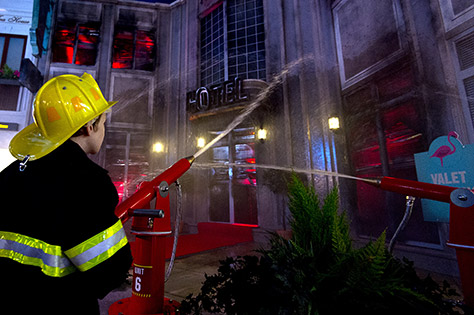 For the Sunday 5th of June let the kids' imaginations will run wild as they try adult life in a child sized city. They can test out real jobs ranging from firefighting to banking. As they 'work' they will earn money and then they'll have to decide how to spend it, the money savvy could even open a deposit account at the KidZania bank.
More Information and book tickets
 17. Learn All About the Weird and Wonderful – Ripley's Believe It or Not! London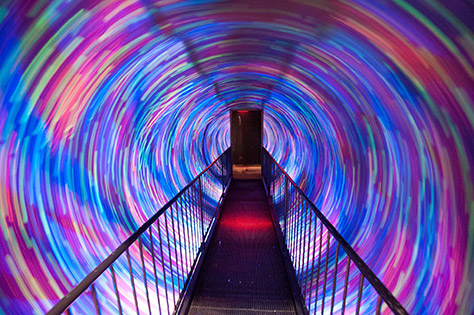 With over 700 astonishing exhibits, galleries and interactive experiences spanning across 6 floors, Ripley's Believe It or Not! London celebrates the weird, wonderful and bizarre in all its forms. Will you and your little ones dare to venture into Ripley's Marvellous Mirror Maze and defeat the Impossible Laser Race?
More Information and book here
18. Light Up Their Eyes – Illuminasia, Blackpool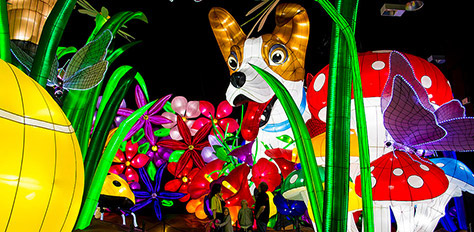 Wonder at the colourful and magical visual experiences that these beautiful large-scale lanterns have created. Will you want to explore the illuminated wonder of 'The Deep', the underwater themed zone or head straight to 'The Land of The Giants' where you will be the one left feeling the size of an ant?
More Information and book tickets
19. Discover Music's Roots – The Beatles Story; Liverpool
Price: Child goes free with full paying adult when you book through Days Out With Kids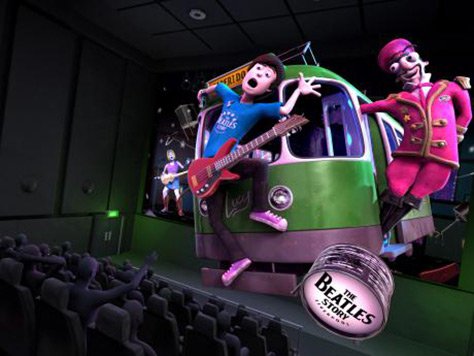 If your children are fans of the fab four then this is the place to go. There is a Discovery Zone with regular workshops as well as interactive activities to entertain the little ones. There is also a specific family friendly version of the audio guide so everyone can hear the story of how one of the world's most famous bands came to be.
More Information and book tickets
20. Meet the Birds! – Lightwater Valley; Ripon, North Yorkshire, 29th -30th May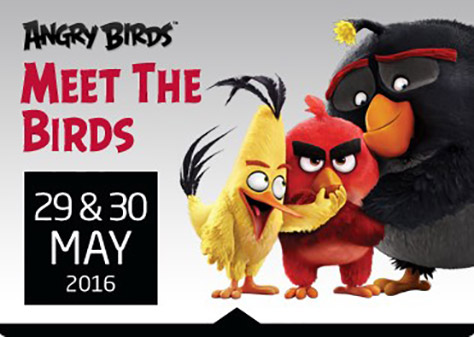 Stars of the brand new Angry Birds movie, Red, Bomb and Chuck will be at Lightwater Valley over the bank holiday eagerly waiting to meet all the children. Don't forget to take your camera as there will be plenty of photo opportunities, plus let the kids run wild in the Angry Birds Activity Park!
More Information and book tickets
21. Meet Owls, Raptors, Reptiles – Liberty's Centre, Hampshire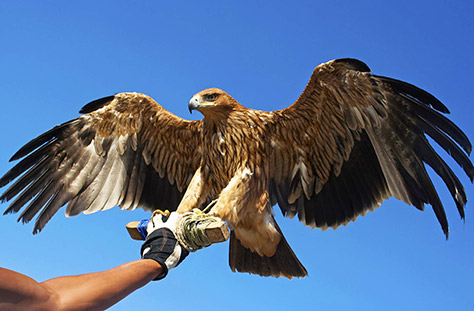 Home to a large collection of birds of prey, reptiles and creepy crawlies including owls, hawks, eagles, pythons, bearded dragons, snakes, tarantulas and much more! There's a daily programme of falconry shows and an extra treat for the little ones, there's also a fun outdoor sand pit!
More Information and book tickets
22. Discover the Past – Tower of London, London Bridge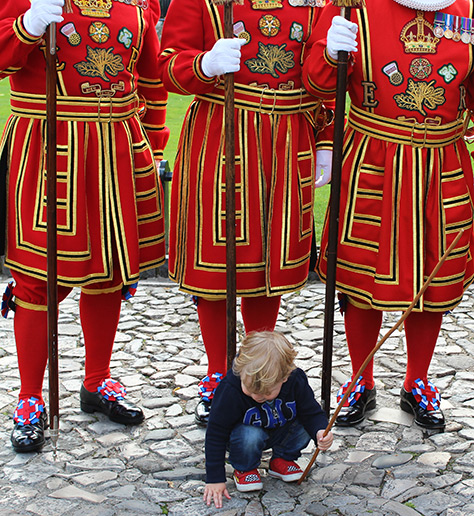 Visit the Tower of London this half term and take part in a fun interactive trail where all the family can explore the Queen's Crown Jewels and the rooms of Edward I! All the family will have a brilliant day learning about the fascinating history within this majestic building.
More Information and book tickets
23. Become a Farm Fairy or Country King – Bluebell Dairy, Derby
£2.50 per child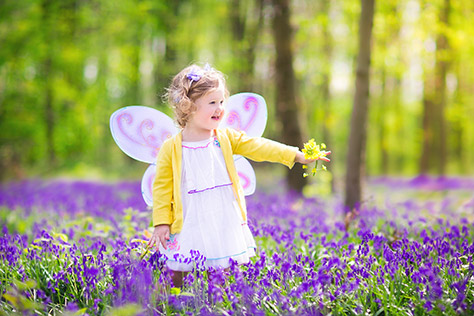 Grab your wellies and roam the farm grounds on the hunt for natural trinkets to create fairy wands and king crowns. The Bluebell Dairy Farm is the perfect place for the little ones to explore the counrtyside's delights and afterwards enjoy a cream tea and cake in the team rooms. No booking is required but we do advise that you phone ahead if the weather is questionable.
24. Ride a Digger at Diggerland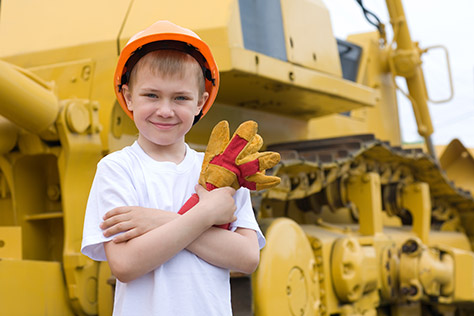 Born out of a love for diggers and machinery the kids will love the rides, activities and of course riding in a real JCB digger at Diggerland.
Find them at multiple locations around the UK: Durham, Rochester, Castleford and Cullompton.
24. Visit the Oldest Adventure Park – Dreamland, Margate
£17.95 per adult, £14.95 per child but save up to 15% when you prebook online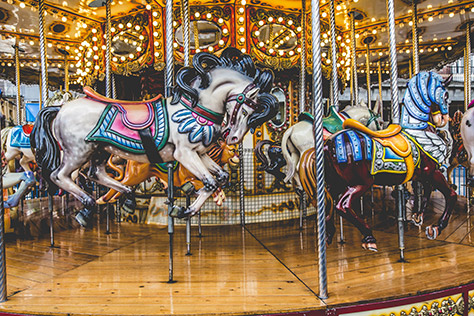 Dreamland is considered to be the first and oldest pleasure park of is kind and has very much stuck with it's roots. Enjoy the traditional fairground rides, vintage style concerts and retro roller disco room.
25. Going Skiing or Snowboarding – Chill Factore, Manchester
Price depending on activity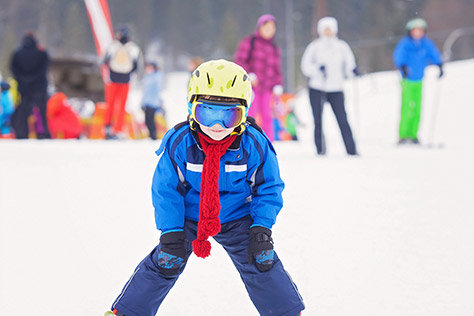 No matter your age, size or ability the Chill Factore has something for whole family. There's a Mini Moose Land for under 4's where they can enjoy playing in the snow and kids' lessons for beginners all the way up to the pros.
26. Discover an Enchanted Fairy Forest – Tropical Butterfly House; Sheffield, 28th May – 5th June
Included in normal admission prices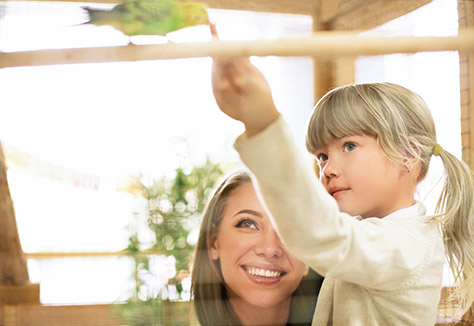 For a truly magical experience we recommend Tropical Butterfly House's special event, The Enchanted Forest and Magical Fairy Garden. Follow the expert Fairy Guides and uncover the tiny homes of pixies and fairies, definitly one not to miss!
27. Slip 'n' Slide Down the Snow Slopes – Snozone
Price depending on activity
With two locations, Milton Keynes and Castleford, Snozone is one of our favourite snow-fun centres in the South. Go for lessons, for birthday parties or just fun Snozone caters for all types of days out.
28. Go Canoeing, dingy sailing, kayaking and more… – Horseshoe Lake Activity Centre
Price depending on activity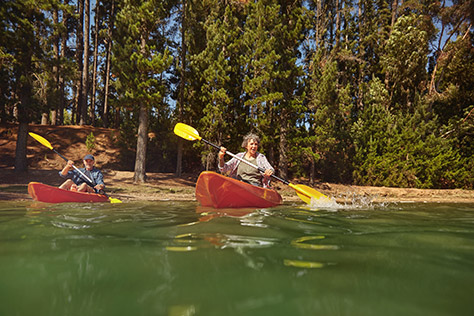 Windsurfing, paddle boarding, dragon boating, raft building… The Horseshoe Lake Activity Centre is a great place for educational outdoor fun, the perfect place for escaping back to nature when the weather is warm!
29. Visit a Real Enchanted Forest – Puzzlewood, Gloucestershire
£23 for a family ticket – get a further £2 off your family ticket with a Days Out With Kids Card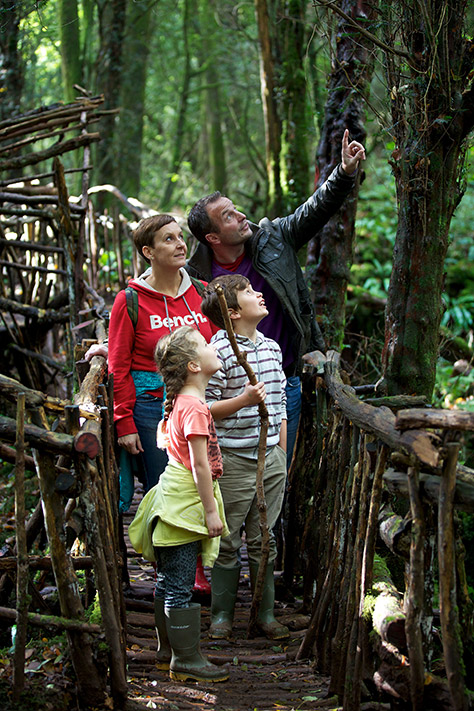 Prepare to lose hours when you enter Puzzlewood, set in the heard of the Forest of Dean. The ancient woodland is home to stunning wildlife, old bridges and magical hidden nooks and crannies. It's the perfect place to get some fresh air and who knows you might even spot some fairies!
30. Discover Something New and Amazing – Winchester Science Centre and Planetarium
£12 per adult, £8.40 per child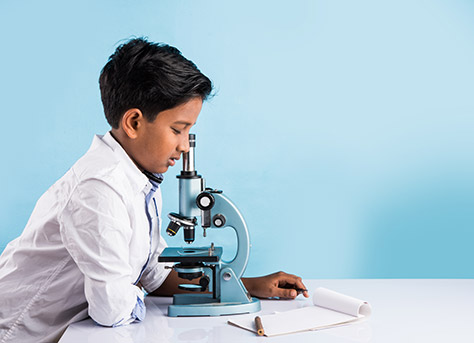 With hands on science exhibitions and incredible science prepare to have your mind blown at the Winchester Science Centre. During the half term they have a range of activities, workshops and games to keep the whole family entertained and we promise that you'll learn something new!
31. Visit Tractor Ted's Little Farm at Bowood, Wiltshire: 28th to 30th May
Family Ticket: £36, Adult: £12, Senior: £10, 5-12 Years: £9, 2-4 Years £7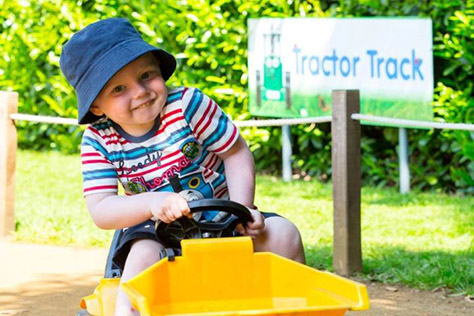 A unique opportunity to get up close to a huge range of real, big farm machines and even take a ride on a tractor or trailer.
32. Free Family Events and Workshops at the National Rail Museum, York: 28th May to 5th June
FREE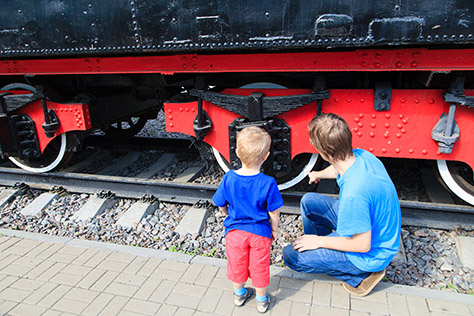 There's a whole range of workshops and activities for the whole family at the National Rail Museum such as a learning platform, storytelling, warehouse tour, an interactive explanation of how a bullet train works and even a miniature railway to ride.
33. Discover History at Warwick Castle: 28th May to 5th June
Price varies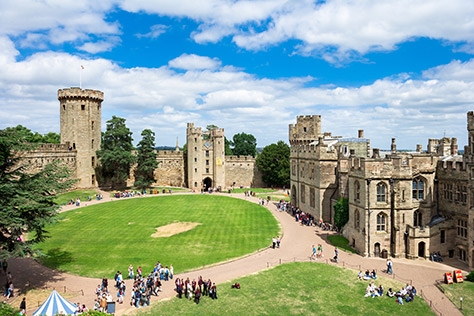 Twice a day (2pm and 4.30pm) until the 6th of September the Horrible Histories will be live on stage at Warwick Castle for a unique show – Wicked Warwick! After the show, get lost in the brand new Horrible Histories Maze and find secrets of the past.
34. Create at Nottingham Contemporary: 28th May to 5th June
FREE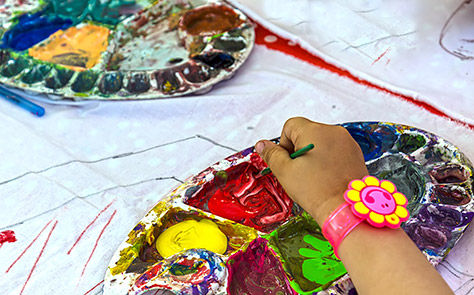 Every day of the half-term kids can brush up on their art skills and are encouraged to create dramatic transformations using colour and light.
35. Arts, crafts and games at Upton House and Country Park, Dorset: 28th May to 5th June
Free Admission but Kids' Activities Start at £2.50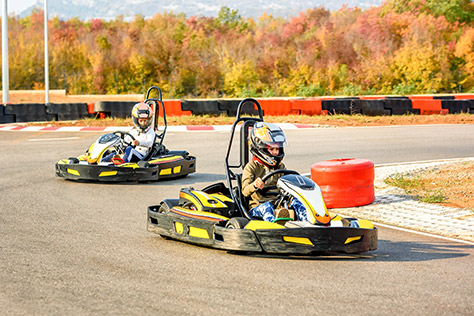 Visit the craft barn and choose from a wide range of activities, games and crafts or you can get outside for the crazy golf and go-karting.
36. Be a Roman at Chedworth Roman Villa, Gloucestershire: 28th May to 5th June
Family Ticket: £25, Adult: £10, Child: £5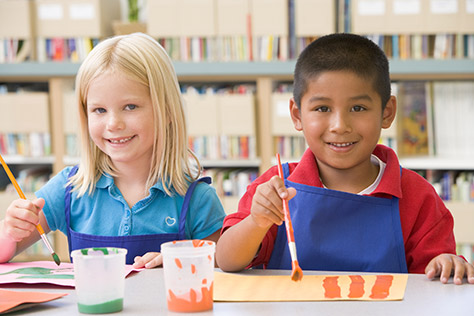 Discover the Chedworth Roman Villa set in The Cotswold valley, one of the most beautiful remains of the once great Roman villas in Britain. Over half-term the kids can be kept busy making roman style crafts such as mosaics or dressing up as Romans themselves.
37. Follow the Flower Trial at Winchester City Mill: 28th May to 5th June
Family Ticket: £10, Adult: £4, Child: £2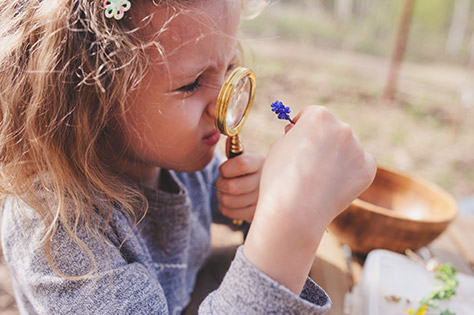 Follow the trail to discover some of the prettiest flowers in Winchester this Summer and at the end you'll receive a prize!
38. Be Colourful at Museum of East Anglian Life, Suffolk: 31st May
FREE
This half-term the Museum of East Anglian Life offers a free event for children, Colour Washes, Paints and Brushes, where the kids can try their hand at making their own masterpieces.
39. Beastly Bug Half Term at The Story Museum, Oxfordshire: 30th May to 3rd June
Family Ticket: £20, Adult: £7.50, Under 18 & Concessions: £5, Under 2: FREE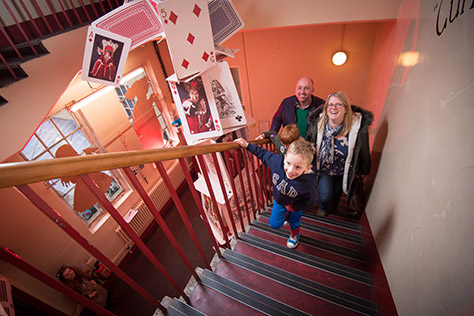 From bug handling to composing your very own creepy crawling song The Story Museum is a wonderful and interactive day out to widen your kids' imagination.
40. Half-Term Family Day Specials at Geevor Mine Museum, Cornwall: 30th May – 5th June
Family Ticket: £39.95, Adult: £12.95, Child over 4: £7.50, Child under 4: FREE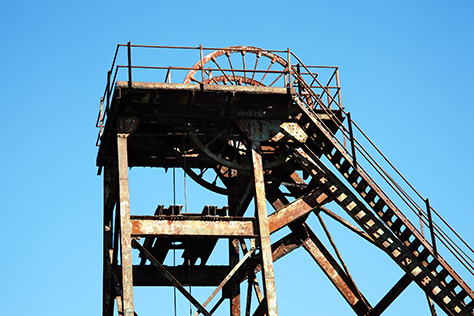 There's something different on every day at the Geevor Mine: Monday 30th is Cornish Day with live cooking demonstration. Tuesday 31st is Sparkling Tuesday with face painting and mineral activities. Wednesday 1st and Sunday 5th is miner story telling day. Thursday 2nd is Poldark Day with hand drilling, costume play and crafts. And on Friday 3rd you can be a miner for the day and even win a prize!
We hope you have a wonderful bank holiday weekend and fun-filled half-term! Remember to share your awesome days out with us – we love seeing all the amazing days you've had!