Relax on the sofa with a festive drink this Christmas Eve,
These are pretty easy to make, would you believe!
From eggnog to mulled wine to orange hot chocolate too!
You are sure to find one perfect for you!
1.Egg-cellent Eggnog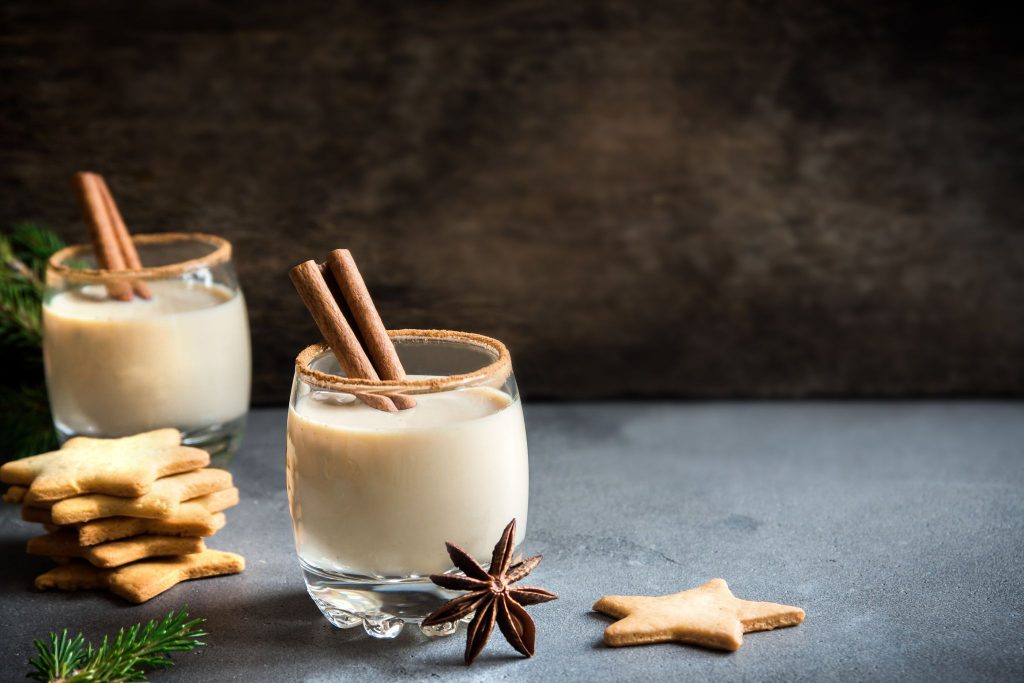 Eggnog is the perfect creamy Christmas drink which can be made with or without alcohol!
Ingredients:
60ml Brandy or Bourbon/Dark rum (optional)
1 tbsp Sugar
1 Whole fresh egg
15ml Cream
60ml Milk
Nutmeg or Cinnamon (for dusting)
Method:
Shake all ingredients hard together with ice in a cocktail shaker then pour over ice in a glass. Then dust with nutmeg or cinnamon! Easy peasy!
2. Marvellous Mulled Wine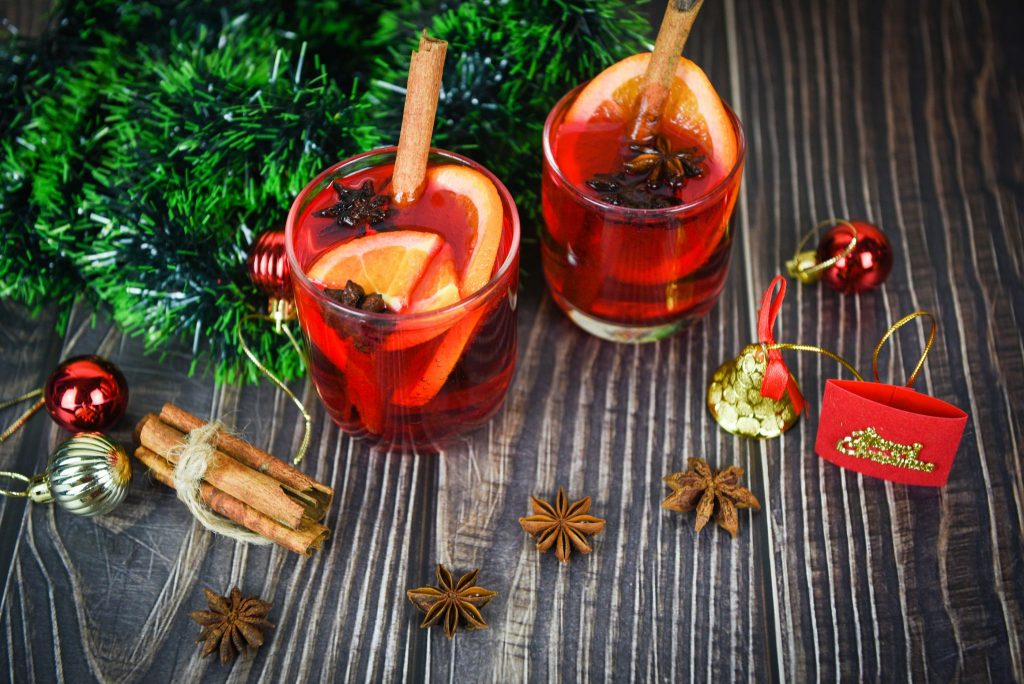 What's better than wine? Warm mulled wine of course!
Ingredients:
150ml Brandy
75cl bottle of red wine (preferably Shiraz)
2 large oranges
35g Demerara sugar
1 heaped tsp mixed spices
Method:
Cut the skin from the oranges, removing any white bits! Then squeeze the oranges using a juicer.  Next put the orange juice, rind and all the remaining ingredients into a pan and gently heat to melt the sugar.  Simmer for 15 minutes and serve with an orange slice.  You can even add a cinnamon stick if you fancy! 🙂
3. Choc-orange Hot Chocolate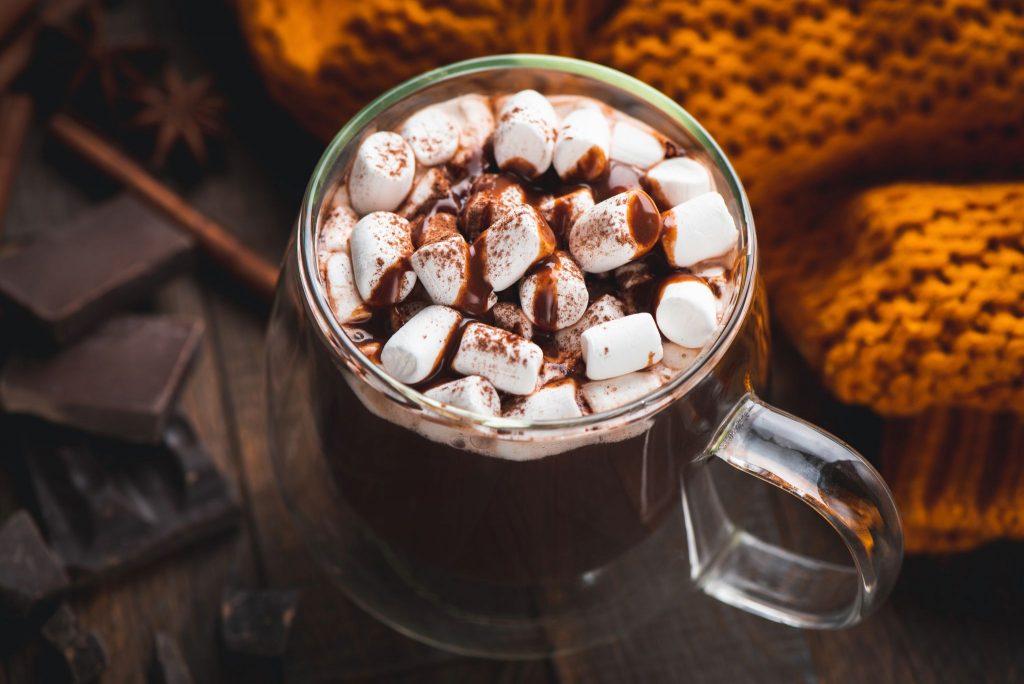 This chocolate orange creamy dream can be made with or without alcohol! Just add an alcoholic orange liqueur to make a boozy version!
Ingredients:
150ml Milk
50ml double cream
zest of 1/2 an orange
50g of chopped dark chocolate
25ml orange liqueur
Method:
First heat the milk, cream and orange zest together in a saucepan until simmering.  Then remove from the heat and pour through a sieve into a jug and remove the orange zest. Pour the infused milk mixture back into the pan and add the chocolate, keep stirring until the chocolate has melted and it is nice and smooth. Put back into the pan to warm through and then add the orange liqueur.  Serve in your favourite mug and enjoy!
What have you been up to lately? We'd really love to know Someone else might love it, and really want to go! If you've got ideas, suggestions or reviews, you can shout all about it on whatever channel you choose!
Let's go on a Picniq! Follow us on Facebook, Twitter or tag us on Instagram using #PicniqUK!