When the weather is as hot as it is at the moment the only thing that I want to do is lie in the sun! However my kids still seem to have all the energy in the world, so I've been eyeing up some awesome back garden inflatables to keep them cool AND have loads of fun with! But which one to go for?!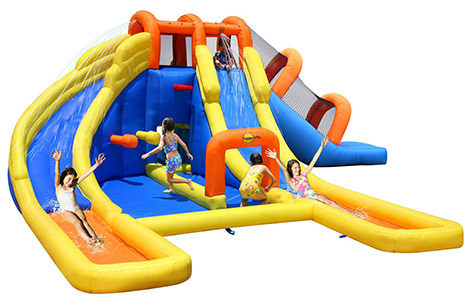 This MEGA 24ft inflatable water play zone is the most awesome back garden fun we've ever seen! Not sure if this would fit in our garden but we can dream…! Buy it here.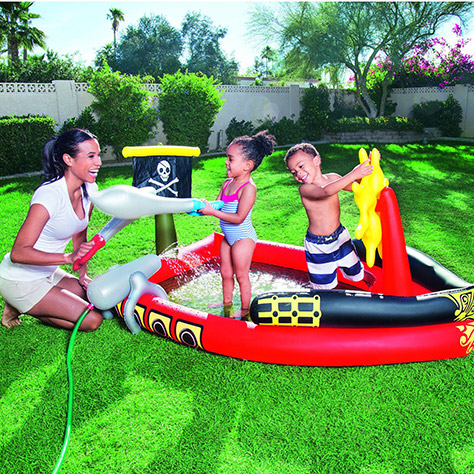 Entertain little scallywags with this pirate ship paddling pool! It even has a wheel at the helm, a little mast and pirate swords! Buy it here.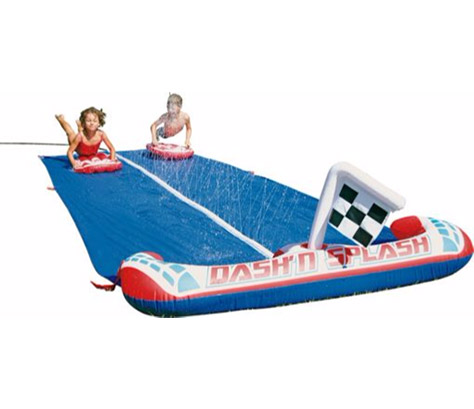 Host back garden races on this awesome inflatable water slip! Complete with sparklers and inflatable body boards to help you zip down even faster! Buy it here.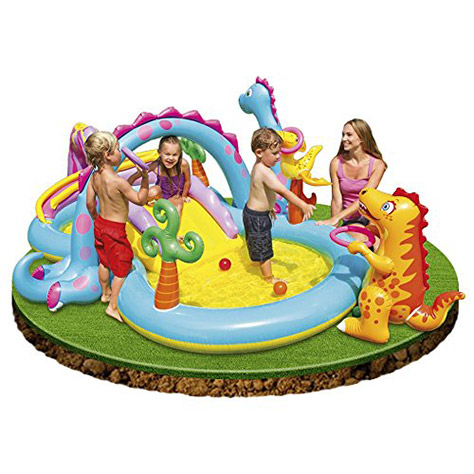 The kids would love this dinosaur themed mini water park for the garden! The perfect way to keep the little ones cool this Summer! Buy it here.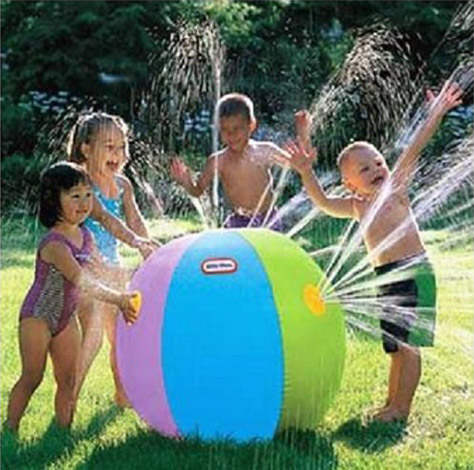 Not a fan of paddling pools? Then you might just love this beach ball sprinkler! Soak the whole family with this awesome inflatable! Buy it here.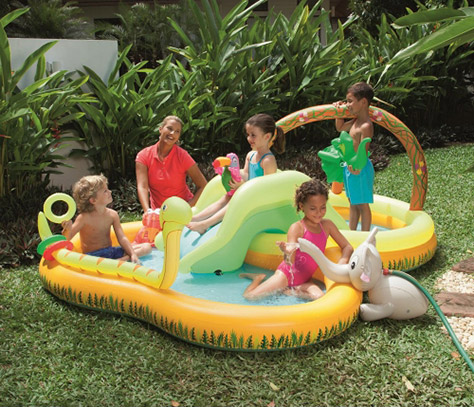 Have a wet 'n' wild Summer with this awesome jungle themed paddling pool – water even spouts from the elephant's trunk!!! Buy it here.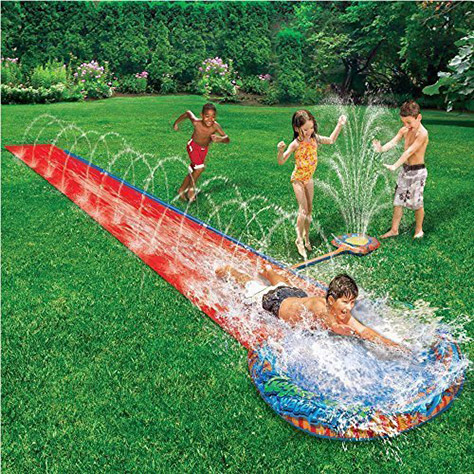 Stay cool and slide down this 16ft water slip into splash zone at the end! Buy it here.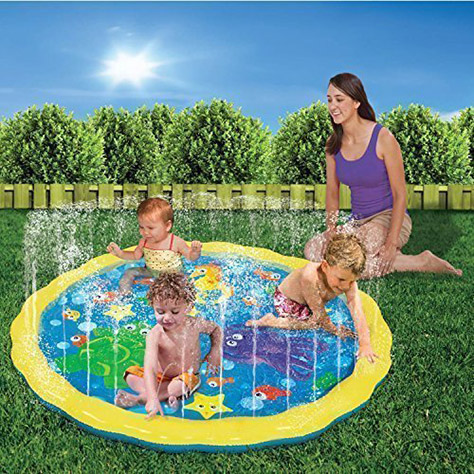 Keep your toddlers cool this Summer with this super cute splash mat with sprinklers! Buy it here.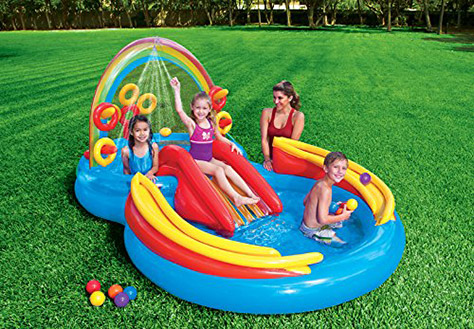 I love this cute dual paddling pool play centre, especially love the cute rainbow with the sprinkler! Would be great for a Summer kids party! Buy it here.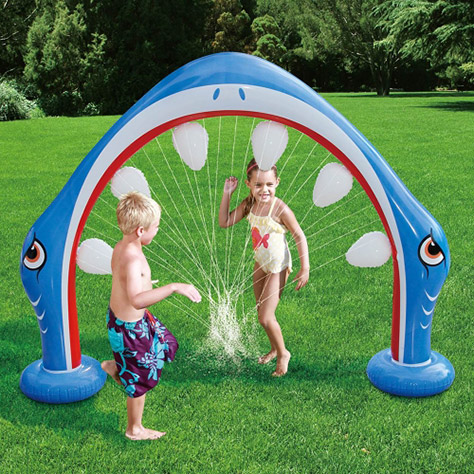 Don't sizzle in the heat! Face the jaws of this cool shark head for an nice cold water blast! Buy it here.
I'd love to see what games and toys you have in your back garden to keep the kids cool – do you have an awesome paddling pool or just good old fashion water balloons?