We are lucky enough to have some fantastic original museums over the country with plenty to keep the kids entertained. Mingle with dinosaurs, explore our own bodies, and even visit space! Here's our pick of marvellous museums you must visit.
Eureka! National Children's Museum, Halifax, West Yorkshire,
Adult £11.95 – Child (3yrs+) £11.95 – Child (1-2yrs) £4.25 – Under 1's Free
Eureka! is a fun interactive museum where children are encouraged to play and learn about themselves and the world around them with hundreds of hands-on exhibits. Aimed at children 0 to 11 years old, little ones will love the 'All About Me' gallery where they can explore a giant mouth, and 'SoundSpace' where they can learn about music and sound through experiments, and even star in their own interactive performances. Find out more.
The Dinosaur Museum, Dorchester, Dorset
Adult £6.99 – Child £5.99 – Under 3's Free
***SAVE £5 off family tickets when you purchase a 'Days Out Card'***
Visitors of all ages will enjoy this award winning museum which combines interactive and hands-on displays with real fossils, life-size reconstructions and skeletons. See what a T-Rex dinosaur felt like, and learn all about the giant prehistoric animals and the world they lived in millions of years ago. Find out more.
Museum of Childhood, Edinburgh
Free
For a trip down memory lane, bring the family here for a day of exploration where the kids can learn about the history of toys and games, as well as what it was like growing up many years ago. There is a puppet theatre and dressing up area, plus hands-on activities and games to occupy the youngsters as well as a recreated Victorian street displaying toys from these times. Find out more.
Grimsby Fishing Heritage Centre, Lincolnshire
Adult £6 – Child £2
**Buy one adult ticket and get one adult, child or concession entry ticket free when you purchase a 'Days Out Card'**
This museum offers a fascinating insight into the history of the fishing industry and is suitable for all ages. Kids can dress up as fishermen and discover what life was like in the 1950's experiencing the sights, smells and sounds in the interactive displays. Hop on board the Ross Tiger Trawler ship to listen to stories from days at sea, join the fishermen in the Freeman's Arms, and enjoy tasty fish and chips! Find out more.

The World Museum, Liverpool
Free
This educational, exciting museum offers so much to see and do under one roof. Visit the aquarium and marvel at the colourful tropical fish, and journey through space in the planetarium as well as examine the creepy crawlies in the bug house. There are also exciting objects on display such as Samurai armour, casts of dinosaur bones, and Egyptian mummies. Find out more.
Science Museum, London
Free Admission – however charges apply for some exhibitions and attractions within the museum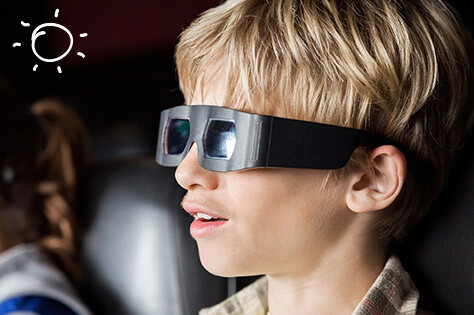 This museum is sure to provide an action packed educational day out for all. Explore space and see a piece of the moon, and get your adrenaline pumping in the flight simulator. Visit The Garden which is an interactive gallery especially created for the little ones where they can explore light and sound, as well as water and construction. Find out more.
National Maritime Museum, Falmouth, Cornwall
Adult £12.50 – Child £5 – Under 5's Free
Experience life under the sea in the Tidal Zone where you could spot fish and crabs. Climb to the top of the Lookout Tower for spectacular views over the harbour, or marvel at the boats on display suspended from the ceiling. There really is plenty to do for adults and children of all ages! Find out more.
Horniman Museum & Gardens, London
Free
This family friendly fun anthropological museum is set in a 16 acre landscaped garden which you can explore, and has extensive collections of natural history as well as a magical aquarium. Other highlights include the Animal Walk where you can see alpacas, sheep, goats, rabbits and much more up close. Find out more.
National Museum, Cardiff
Free
An array of archaeology, geology, natural history await you, as well as an inspiring collection of Wales national art. Journey through time starting with the Big Bang, and see meteorites, volcanoes, and even come face to face with a woolly mammoth. There are also regular major touring temporary exhibitions and family events during the year so check the website before you go. Find out more.
Hollycombe Working Steam Museum, Liphook, Hampshire
Adult £16 – Child (3-15yrs) £12
Take a step back in time and enjoy everything this interesting museum has to offer. Soak in the atmosphere at the traditional steam-driven fairground, relax with a ride on the steam railway through the woods, and learn all about the steam powered machinery used many years ago. There are also beautiful woodland gardens, the perfect place to enjoy a picnic! Find out more.
Do you know other marvellous museums to be explored near your area? Let us know on Facebook, Twitter or by tagging us on Instagram so we can share it to other parents! 🙂