YOUR CHANCE TO SEE PEPPA & HER FRIENDS ON STAGE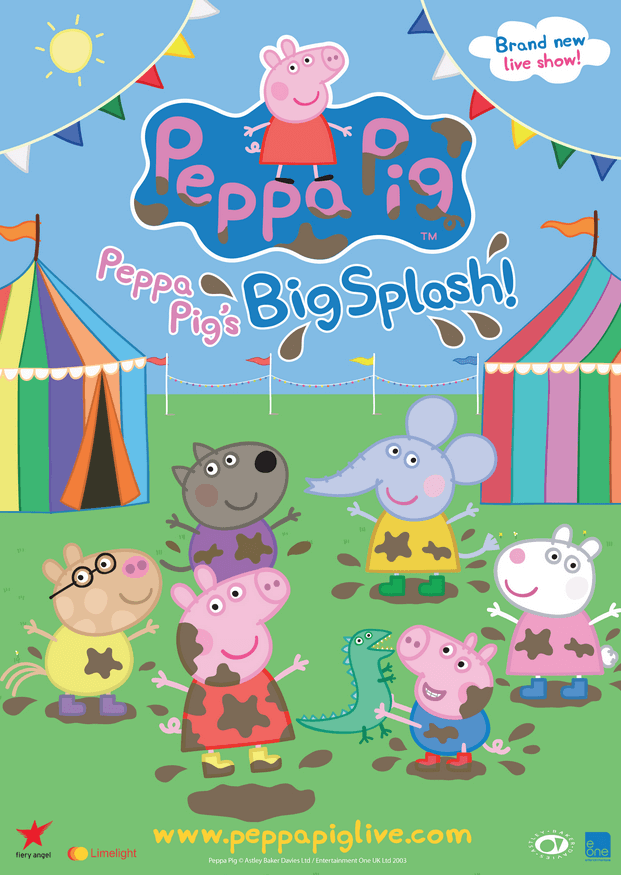 Go and join in the fun with Peppa, George and their friends as they tour the UK with the new theatre show Peppa Pig's Big Splash. We have tickets for one lucky family to win.
To Enter go to our Facebook:
1. Like the competition post
2. Comment why you love our website: www.daysoutwithkids.co.uk
3. LIKE Days Out With Kids if you haven't already!
4. SPREAD THE WORD!
The nursery roof is leaking and Peppa and her friends need to fix it quickly. They set up a fete to raise the money for Mr Bull to do the repairs. There's plenty of fun to be had as Peppa, George, Mummy and Daddy Pig, as well as Danny Dog, Pedro Pony and Suzy Sheep put up bunting, run stalls and organise a great day out.
There's also a Champion Puddle Jumping competition judged by Mr Potato where everyone gets wet and Peppa needs to find her Golden Boots.
Another all-singing, all-dancing adventure full of songs, games and muddy puddles is guaranteed for all the family.
A family ticket is for four people, minimum one adult. The tickets are non-transferable and are subject to availability. There are no cashalternatives, accommodation or travel included in this prize.
Peppa Pig's Big Splash is on tour until October 2014.