Visitors to Blackgang Chine on the Isle of Wight, the oldest theme park in the country, are in for a real treat this season with dinosaur fun galore planned for the enjoyment of all the family.
After forty-two years of providing fun and memories for generations of families, Blackgang Chine's Dinosaur Land, filled with much loved static dinosaurs, has undergone a major reinvention, taking adventures with dinosaurs to another level, as it opens a new and exciting attraction, 'Restricted Area 5', this Easter holiday.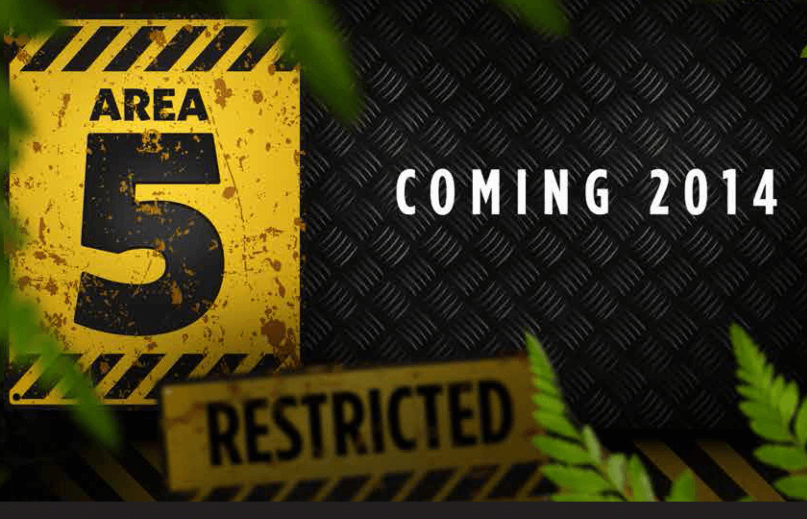 Enter through the gates of 'Restricted Area 5' at your own risk! Marvel at the gargantuan scale of the new life-size animatronic dinosaurs and encounter the most realistic experience since time began. The journey through the 'Restricted Area 5' enclosure will bring you up close and personal with dinosaurs of all types including an Argentinosaurus, bigger than a double decker bus and the biggest animatronic T-Rex in the country – but only if you're brave enough!
Fans of Blackgang's resident celebrity baby Tyrannosaurus Rex dinosaurs, Shadow & Sheila, will also be delighted with the return of their 'LIVE' performances planned throughout Easter (8th, 10th, 13th, 15th 17th and 20th April), when Shadow & Sheila will be up to their usual mischief as they roam the park interacting with visitors.
But Blackgang Chine isn't just about dinosaurs, set on the cliffs edge overlooking the stunning South coast, the park is filled with an eclectic mix of attractions and magical theme worlds including Cowboy Town, Pirate Cove, Fairy Land, Valley of the Dodos, Rumpus Mansion and much more. Plus, for those who enjoy more of a thrill, our popular rides include the Water Force Slide and Cliff Hanger roller coaster.
Blackgang Chine opens on Saturday 29th March, 10am – 5pm, and all tickets include 'unlimited FREE returns for 7 days!
A whole season's fun for the price of one ticket!
Blackgang Chine and its sister park, Robin Hill Adventure Park & Gardens, two of the Island's top attractions, are offering a whole week's worth of fun at both parks in just one joint park ticket. Not only can visitors with a joint park ticket access both parks as many times as they like for a week, but they can also enjoy any additional special events taking place too.

to book tickets and for more information!