Looking for some fab and free days out this May? We've got you covered! Here's our handy list of some amazing attractions across the UK that won't cost you a single penny.
The Royal Botanic Garden, Edinburgh
This lovely botanic garden, which was established in 1670, is home to seventy manicured acres with a number of rare plants, including the largest collection of wild-origin Chinese plants outside China. Find out more.
Good for: Budding mini gardeners
Redwings Horse Sanctuary, Angus, Scotland
This lovely horse sanctuary, which is set within 220 acres of stunning woodlands, is home to over 90 horses, ponies, donkeys and mules! There's the chance to enjoy some 'walks and talks' to learn more about the animals and there are often activities in the school holidays for the kids too. Find out more.
Good for: Equestrian lovers
Covent Garden May Fayre and Puppet Festival, St Paul's Church, Covent Garden, London
Sunday May 14th, 11.00 am
Big Pit National Coal Museum, Torfaen, South Wales
Head deep underground at this fascinating, free attraction, which was a working coal mine between 1860 and 1980. You'll descend 300 feet below ground level with a former miner and experience the sights, sounds and smells experienced by those who once worked here! Find out more.
Good for: Mini historians
Bristol City Museum and Art Gallery
From Egyptian relics to biplanes, and works of art to stuffed deer, there's something to fascinate everyone at Bristol City Museum and Art Gallery! Among the 600 or so fascinating relics, you'll find the mummified remains of people living around 3,000 years ago – alongside mummies of animals – plus tools, jewellery, statues and loads more.From there you could head upstairs for a dose of fine art, in the galleries. Find out more.
Good for: Little artists and creatives
Free Walking Tour, Bath
Come and discover the main points of architectural and historical interest of this beautiful city. Tours last approximately two hours and start at the Abbey Church Yard and operates from Sunday – Friday at 10:30am and 2pm, as well as 10:30am on Saturdays. Find out more.
Good for: Mini historians
Viking Adventure Playground, Margate
This fab outdoor play area offers lots of fun for children up to the age of fourteen. Take on a giant viking ship climbing frame, balancing snake, swings, a slide and sand are! Find out more.
Red Squirrel Trail, Isle of Wight
Come and cycle through this twenty-three mile, traffic free route through the heart of the Isle of Wight's beautiful countryside. You'll get to spot estuaries, woodland, farmland, download, and a stretch of the Island's fantastic coastline. Find out more.
Discover Sherlock Holmes, Portsmouth Museum, Portsmouth
Come and see some exciting displays at this fab museum! You'll get to see exhibitions such as Edward King: A Life in Art, Story of Portsmouth, Study in Sherlock and more! Find out more.
Great Notley Country Park, Braintree, Essex
With over 1,000 acres ready and waiting to be explored, this wonderful country park is the perfect place to let some adventurous little ones blow off some steam! There are two fantastic wooden play areas, football pitches that can be hired, fishing is permitted and there are a range of great walks that you can follow! Find out more.
Lydford Castle and Saxon Town, Okehampton, Devon
Dating back to the twelfth century, Lydford Castle rises above the gorge of the River Lyd and is known as a prison tower. This is the perfect spot to bring budding little historians looking to learn a thing or two at this fascinating castle! Find out more.
Riverwatch Aquariums, Londonderry, Northern Ireland
Come and see some wonderful creatures and displays at this amazing aquarium, including The Louch, a Rockpool, Deep Sea and Freshwater Environment. You'll see aquatic animals such as starfish, lobster, crabs, eels, rays and some wonderful native species! Find out more.
Roskillys, Helston, Cornwall
This small family-run organic farm, which is set in the beautiful countryside, has lots of opportunities to meet and play with a variety of farmyard animals! Take a stroll around the meadows, stop for an ice cream and visit the milking parlour for a chance to see a live milking routine. Find out more.
RSPB Nature Reserve Radipole Lake, Weymouth, Dorset
Covering a vast 222 acres, with firm paths, hide and a lovely visitors centre, this nature reserve is the perfect place to bring your nature loving mini conservationists! You'll get to see some exciting wildlife, including house sparrows, finches and robins, alongside uncommon or rare birds like Cetti's warblers and bitterns! Find out more.
Do you know any other fab and free attractions near your area? Let us know by sharing on our Facebook, Twitter or by tagging us on Instagram using the #PicniqUK hashtag! ❤️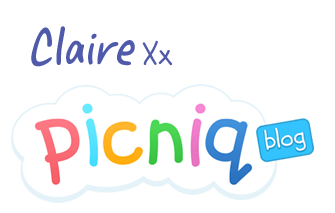 Comments
comments