Ahoy boat lovers! It's time for a trip to the seas ,
Take your little sailors out to enjoy the summer breeze.
We have cruises, pirate ships, pedal boats and more
Lets head to the water, don't waste time ashore!
Circular Cruise, London
Hop onboard and marvel at some of the capital's amazing landmarks! With a live audio commentary along the way, you're sure to learn some fascinating facts too! You'll cruise along the River Thames, hop on at either Westminster Pier, Embankment Pier, Festival Pier, Bankside Pier or St Katharine's Pier. BOOK HERE.
Thames River Services, London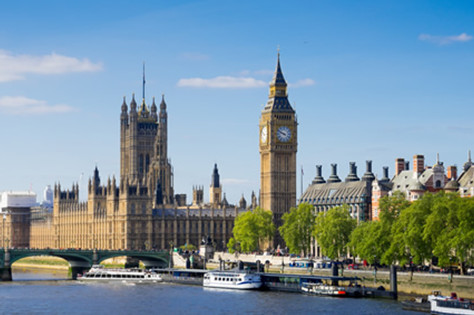 Take the family on a cruise from Westminster Pier to Greenwich Pier and back! The River Thames has a long and interesting history to be explored, as do all the fantastic landmarks along the way! You'll get to see the likes of Cutty Sark, The O2 Arena, Tower Bridge, The Shard and more! BOOK HERE.
City Cruises – Harbour & Island Cruise, Poole, Dorset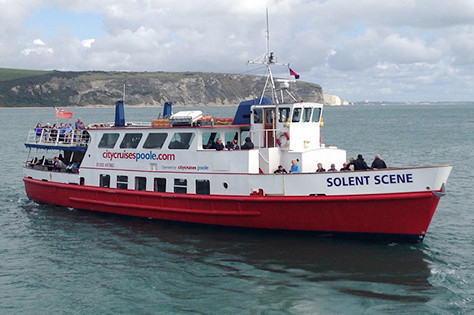 Enjoy a relaxing 70 minute Poole Harbour and Brownsea Island cruise departing from Poole Quay at either 11am, 12.45pm, 14.30pm or 16.15pm. This is a lovely activity for the whole family to enjoy some amazing views and tranquil scenery around the famous Poole Harbour, which spans over 36 square kilometres. BOOK HERE.
Portsmouth Historic Dockyard, Portsmouth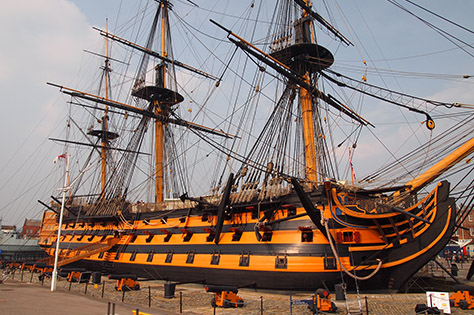 Come and learn all about the Royal Navy as it is today and get an insight into what the future holds! Step on board historic ships such as HMS Victory and HMS Warrior 1860. You won't want to miss the new‐look Mary Rose museum, which gives insight into Tudor life! BOOK HERE.
The Original London Sightseeing Tour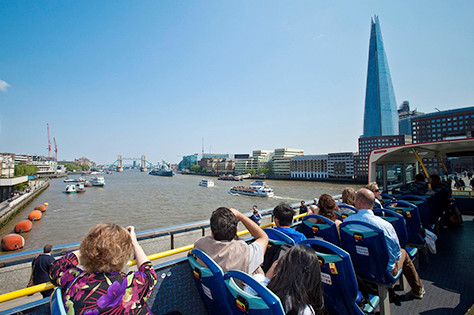 Explore the famous sights and sounds of London in comfort aboard a hop‐on, hop‐off Original Tour bus! Your ticket allows access to six bus tour routes, three FREE walking tours and a FREE Thames Cruise. BOOK HERE.
City Cruises – Harbour Lights Cruise, Poole, Dorset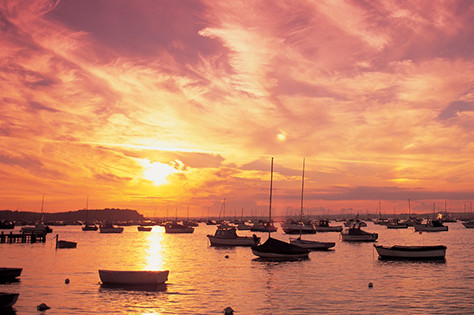 Enjoy a relaxing 90 minute evening cruise around Poole Harbour and take in some amazing views of Brownsea Island and Old Harry's Rocks. The 'Harbour Lights Cruise' is the perfect evening activity for the whole family to enjoy the tranquil scenery around the famous harbour which spans over 36 square kilometres. BOOK HERE
Boating in Hyde Park – Hyde Park, London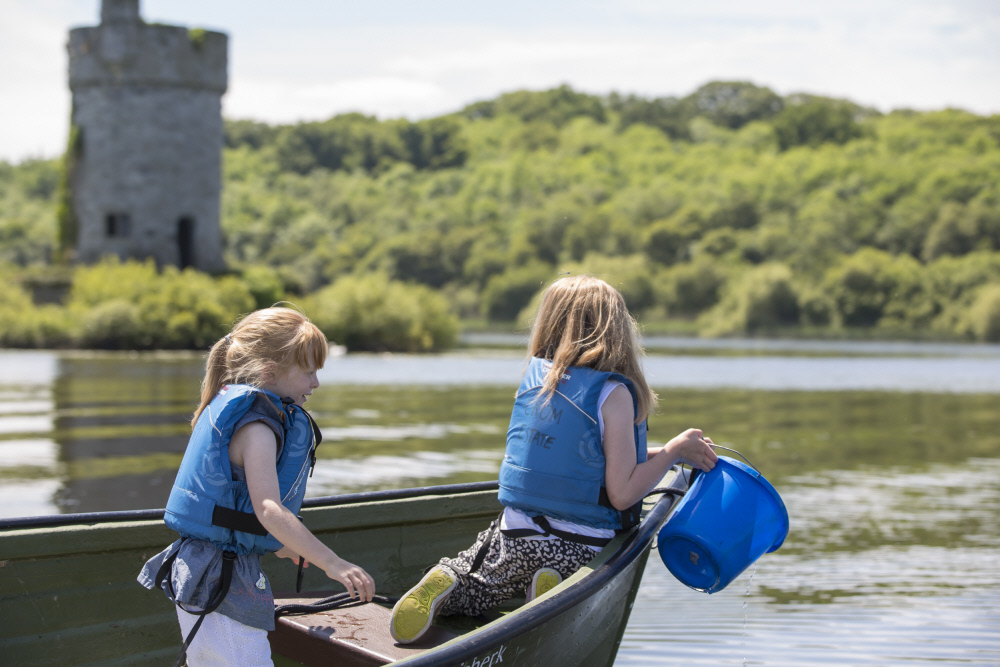 Absolutely perfect for a warm day in the city where you can take the kids out on the water, a visit to Hyde Park is a must! Hire one of the pedal boats which operate on the Serpentine that can hold up to six people, or if you prefer a more relaxing experience there is also the Solarshuttle, an electric boat which glides across the lake! Find out more.
Cutty Sark – Greenwich, London
Hop aboard the Cutty Sark a world-famous sailing ship which is the last remaining of its type! You can step into the shoes of previous crew members by taking to the wheel on the main deck, climbing into one of the bunks below deck or even trying on a sou'wester. There are plenty of interesting interactive displays so you will definitely come away full of knowledge! Find out more.
 The National Museum of the Royal Navy, Hartlepool
Come and see the Fighting Ships, what life was like on board HMS Trincomalee and so much more at this authentically-created historic quayside of the 1800s! Young pirates and sailors can jump aboard the children's play ship for their own seafaring adventures and explore the Children's Maritime Adventure Centre! Find out more.
Windermere Lake Cruise
Come and take a cruise on England's largest lake! Lasting from between 45 minutes to 3 hours, these trips are sure to please everyone in the family! Enjoy trips all around the lake with a Freedom of the Lake ticket, or join one of the evening cruises where you get to watch the sun set, you can even get a ticket which combines some of the attractions around the lake. Find out more.
Royal Navy Submarine Museum, Gosport, Hampshire
Marvel at this amazing museum's collection's most unique items, including HMS Alliance, Holland I and X24. You can also view documents, ship plans, photographs and artefacts. There are many facilities for families, including interactive galleries and the Horrible Science of Submarines where kids can dress up and also play games! Find out more.
Pirate Ship, Bridlington, Humberside
Originally a fishing boat, this exciting pirate ship voyage now offers spectacular views of north landing and Thornwick Bay. If you're feeling adventurous, take a long trip to view the famous 300 feet Bempton cliff bird sanctuary!  Find out more.
Circhester Ship Canal, Chichester, West Sussex
Bring the family to this lovely 4 mile long Chichester Ship Canal, where you can visit the Canal Trust HQ and Shop at the basin for refreshments, to arrange a boat trip or hire a rowing boat to enjoy the beautiful views of farmland, the cathedral and South Downs. Find out more.
Shipwreck Museum, Hastings, East Sussex
Hear fascinating stories involving Dutch, French, German, Danish and British ships at this amazing museum. Inside you'll find out about its social history and what life in Hastings was like for fishermen and their families, as well climb into a boat, enjoy interactive displays and more! Find out more.
The Shipwreck Centre, Newport, Hampshire
Bring the family here to marvel at the huge collection of artefacts that the owner Martin Woodward has been gathering from diving shipwrecks from around the world. The whole family can explore this treasure chest of booty, from old fashioned diving suits to parts of old ships. Find out more.
Sea City Museum, Southampton
Come and learn all about the history of the Titanic and how the tragedy affected the lives of Southampton's residents. There are regularly changing exhibitions and galleries, so be sure to check the website before you visit! Find out more.
Titanic Museum, Belfast
Explore the shipyard, walk the decks, travel to the depths of the ocean and uncover the true legend of Titanic in the city where it all began! You can even drop by for an authentic afternoon tea set in the opulent surroundings of the Titanic Suite, featuring the stunning replica staircase! Find out more.
National Maritime Museum
There are lots of things for children to see and do at the National Maritime Museum; aspiring young pirates and explorers can expect an action-packed, fun day out! Come along and meet some fascinating characters from history who will tell you all about the museum's collections! Find out more.
The Viking Saga Boat Trips
Step aboard the Viking Saga on Maldon Prominade for a cruise with a difference! You can choose from either a 40 minute option or go up to 3 hours where you're welcome to spend as much time as you please exploring! Find out more.
Charlestown Shipwreck & Heritage Centre, St Austell, Cornwall
This fascinating centre, located in the China Clay building, offers you a fascinating insight into the history of Charlestown and shipwrecks! You'll find displays of historical artefacts from over 150 shipwrecks, as well as many exhibits, including a display of the RMS Titanic. Find out more.
Bumblebee Boat Cruises, Guernsey, Channel Islands
Take a fun boat trip in and around the island of Guernsey and keep an eye out for the hidden coves and secret anchorages! Enjoy the dramatic cliff scenery whilst being told about the stories of the landscape, which history is full of privateers and smugglers, artists, forts and millionaires' mansions. Find out more.
Lancaster Canal Boats, Lancaster, Lancashire
For a day out with a difference take the family on one of these boat tours. The Lune Aqueduct tour takes you along the beautiful waterways until you reach the aqueduct- a wonder of the waterways. It carries the canal 664 feet across the River Lune at a height of 61 feet (53 feet above the normal water level in the river). They also host a number or cruises to other locations check out their website to see where they go. Find out more.
World of Boats, Cardiff Bay, Cardiff
With over 40 rare boats from all around the world, as well as interactive exhibits, videos and the chance to see boats being restored, this is a must for boat lovers! TV's Dick Strawbridge guides you through the evolution of boats, propulsion, navigation and lots more. Find out more.
Marsh's Boats, Swanage, Dorset
Come and see beautiful Swanage from the water! You'll get to see the Jurassic Coast and it's famous landmarks, as well as have a go at mackerel fishing and general boat fishing. For what is running on the day check the white board on the quay! Find out more.
Do you know any more swashbuckling fun days out for boat lovers? Let us know by sharing on our Facebook, Twitter or by tagging us on Instagram using the #PicniqUK hashtag! ❤️