Looking for some fab days out on a budget this Bank Holiday? Look no further! Here's a roundup of some free and inexpensive attractions and events across the UK for everyone to enjoy!
Downton Cuckoo Fair, Salisbury
29th April, Free Admission
This marvellous annual fair is a fantastic free fun day out for all the family, held on the picturesque village greens of Downton close to the beautiful New Forest! Browse over 250 stalls selling crafts, gifts, tasty food and other lovely things. There is plenty of entertainment for the kids including rides, inflatables, Punch and Judy and good old fashioned Morris Dancing! Find out more.
Liberty's Owl, Raptor and Reptile Centre, Ringwood, Hampshire
Come and see see owls, hawks, eagles, pythons, bearded dragons, snakes, tarantulas and much more at this lovely centre! You can get up close to these breathtakingly beautiful birds and see them in action in daily shows that take place at 12pm, 1.30pm and 2.30pm. BOOK HERE.
Westminster Morris Men's Day of Dance in Trafalgar Square
6th May, Free Admission
Come and see The Westminster Morris Men and Morris teams from all over the country, who will be performing their art in Trafalgar Square in celebration of May Day! Find out more.
'Sweeps Festival' Rochester
29th April – 1st May, Free
Did you know that traditionally a Chimney Sweeps annual holiday was on 1st May? This lively festival celebrates the fun and laughter they had on that day with music, entertainment and Morris dancing and more. Fun for all the family! Find out more.
Lyme Regis Fossil Festival, Dorset
29th April – 30th May, Free Admission
Come and enjoy a brilliant family day out in one of Dorset's oldest and most beautiful places for the annual Fossil Festival. There will be plenty of walks, talks music and comedy with something for everyone. The Fossil Fair will enthral kids with rare fossils, minerals and jewellery. Scientists will also be on hand from the Natural History Museum, as well as the Paleontological Association and many other fascinating clever people ready to answer all your questions! Find out more.
May Day Family Fair, Portsmouth Historic Dockyard
1st May, Normal Admission
At the Explosion Museum join in with a May Day Street Party with lots of fun activities,  games and even LEGO shipbuilding that all of the family can enjoy… all inspired by Gosport's history and Royal Navy links! Find out more.
May Day Festival at Kentish Town City Farm, London
1st May, Adults £1, Children 50p
A lovely traditional May Day festival awaits all the family and will be jam packed with fun things to do. Expect maypole dancing, pony rides, goat grooming, live music and great art activities for the kids! Find out more.
KidZania, Westfield, London
Children can let their imaginations run wild as they test the out real jobs in this mini city, such as being a pilot, firefighter, radio presenter, banker, police officer and many more! After all that work they can use their hard earned 'KidZos' to buy themselves some treats! BOOK HERE.
Tudor May Day at at Speke Hall, Gardens
29th April – 1st May, Normal Admission
Enjoy the May Bank Holiday weekend in Tudor style with Tudor market stalls and the Great Hall especially decorated for the occasion. There will be plenty of family fun on offer where kids can find out how the Tudors really lived. Join in riding a hobby horse into battle or assist the Jester practising his new act! Find out more.
Dorset Knob Throwing, Kingston Maurward, Dorchester
30th April, Adults £5, Under 12's Free
So what is a Dorset knob? It is a wonderful traditional biscuit which is cooked through a special process that takes up to 10 hours! At this fun event  and food festival you can watch or take part in Knob Throwing. There are also many other knob themed activities, including Knob Eating, Knob Painting and even a Knob and Spoon Race. You might even be clever enough to 'Guess The Weight of the Big Knob!' Find out more.
Bringing in the May, Bodiam Castle, Robertsbridge
29th April – 1st May, Normal Admission
Where better to celebrate the arrival of spring than at this magnificent castle? Join in with some fun by exploring medieval herb beds and finding out what was used centuries ago… and what we still use today! Kids can even try on costumes and have a go at being the May King or Queen! Find out more.
Dear Zoo, ZSL Whipsnade Zoo, Dunstable
27th May – 4th June, Normal Admission
It's 'Dear Zoo' week this May half-term where kids are invited to follow a fun trail throughout the zoo searching for stamps, exploring the storytelling hub, as well as meeting some of the animals for real that feature in the book! Find out more.
Time Travellers! Beaulieu National Motor Museum, Brockenhurst
27th May – 4th June, Normal Admission
This half-term bring the kids along for some time travel themed fun with lots of brilliant activities from the past and future. Live life as a monk, dress up like a Victorian or design a futuristic vehicle. Over the May bank holiday there is a special 999 show celebrating all that the emergency services do for us all! Find out more.
The Beatles Story, Albert Dock, Liverpool
Take an incredible journey through the history of four Liverpudlian lads who shot to fame in the early 60's. Complete with an audio guide, see the story unfold as you wonder around replicas of Mathew Street and The Cavern! BOOK HERE.
 Do you know of any fab Bank Holiday days out that are perfect for keeping to a budget? Let us know by sharing on our Facebook, Twitter or by tagging us on Instagram using the #PicniqUK hashtag! ❤️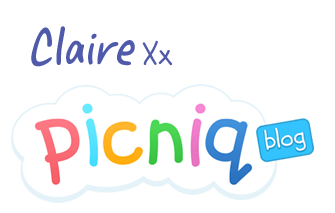 Comments
comments